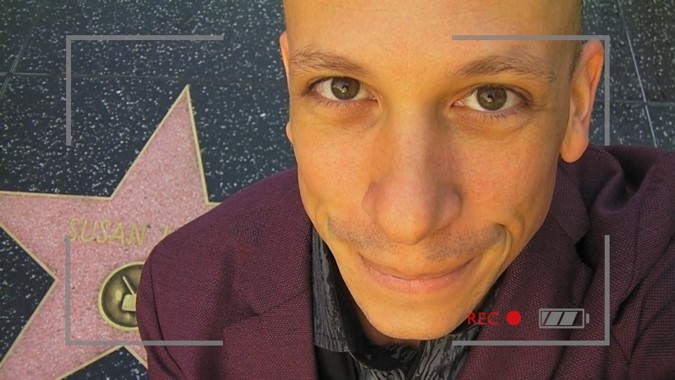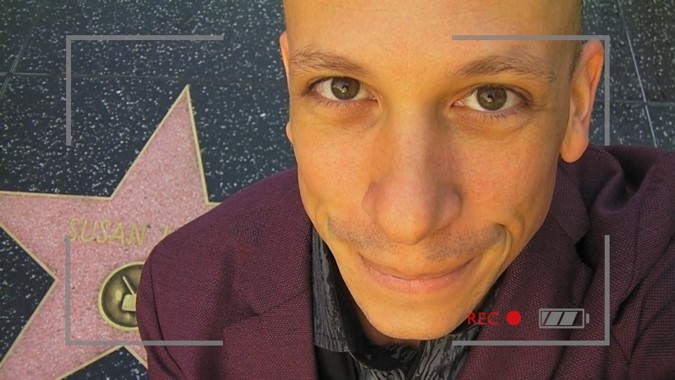 Today we'd like to introduce you to Paul Gosselin.
Paul, can you briefly walk us through your story – how you started and how you got to where you are today.
Growing up in small town Vermont, all I ever wanted in life was to be an actor, though my aspirations were never fame or fortune. Instead, I set my sights on soap opera stardom and more specifically, on being a lead actor on Guiding Light. I did everything in my power to see that this dream became a reality. I was 'secreting' it before The Secret was even a thing. I didn't necessarily know how or when, but I was determined to make this dream a reality.
So after graduating high school, I moved to New York City to attend The School for Film & Television. Years, after I graduated, the school was given a rebrand and a new name, and it's now recognized as the New York Conservatory for Dramatic Arts. I specifically sought out this school because, in their second year of programming, there was an entire course on Acting for Daytime Dramas. I was fortunate enough to have even been taught by a former Guiding Light casting director, Jimmy Bohr. Even after I completed the 2-year program, I continued to take the Acting for Daytime Drama course and was then taught by actress Margaret Reed, who had appeared for years on As The World Turns.
Up until this time, I not only wanted to be a soap opera star, but I was also a die-hard soap opera fan. I would write letters to the actors telling them how great I thought they were in a particular scene. I wrote to the producers and writers encouraging them to use my storyline ideas. I submitted my school photos to the casting director in the hopes they would see it and cast me instantly. I was an obsessed fan and being in New York, I was ready for the opportunity to attend any and all fan events.
At one such event in Times Square, I sat outside the Marriott Marquis Hotel and talked with an actress from Guiding Light. Stephanie Gatschet, who played "Tammy" had been on the show for a little over a year by this point, was about my age and was probably the most approachable person from the show I had come in contact with. I probably asked what seemed to be a hundred questions about the business and how she got to be on Guiding Light. Years later Stephanie has referenced that moment as one of her favorite fan encounters and talked about it in several interviews.
It was the beginning of a lifelong friendship. Stephanie had given me pointers on to how to make it in this business, and I continued to try and put myself in the right place at the right time. I was an intern at Soap Opera Weekly, and on my lunch breaks I would walk and hang out on the nearby corner from where Guiding Light taped, hoping to be discovered. When it was time to get professional headshots I had Arthur Cohen take them because he was famous for taking photos of the soap actors and his pictures were all over the soap magazines.
The moment I finally saw everything start to come together was in 2005 when my friend, Jo, who worked as an assistant to a talent manager called to tell me I had an audition for One Life to Live. I wasn't signed with this manager at this time, my friend simply saw a role suitable for me on Breakdown Services and submitted me. It was my first television audition, and I booked it! Everything I had worked for was starting to come together, Guiding Light was within my grasp. Sadly in 2009, CBS canceled Guiding Light after being on the air for 72 years. This was a television institution, and I never thought a cancellation would ever happen.
The dream that I had held on to for so long was over. This also meant, with no real roots in New York City, I was free to move, and so in 2011, I found myself heading to Los Angeles. I quickly did everything I could to make Los Angeles my home. I spent my first month with Stephanie, who had relocated to LA when the entire production of All My Children, where she was now playing "Madison" on the show, left New York for LA. I booked two plays almost immediately at a new theater company in the Arts District downtown.
During the second production, I was talking with a co-star backstage, she was about to 'audition' for this storytelling show the following day called Mortified. I was so intrigued. Mortified is a storytelling show where adults share diaries, love letters, poetry, pretty much anything they created as angsty youth with an audience. I spent the remainder of my time backstage that night attempting to locate the online blog I had when I was in high school, and sure enough, I found it. I met with the producers of Mortified and presented entries from my online journal.
In the blog, I was a closet case homosexual, trying to figure out my sexuality with no one to talk to in real life. I also talked about how good Guiding Light was or how I was about to watch that day's episode. I signed every entry "SoapStar," so the producers of Mortified started to ask about my obsession with Guiding Light. They quickly realized that not only did I have a horny teenage diary to share, but I also had a story surrounding the letters I wrote to the powers that be at Guiding Light. And so we pieced together two stories to tell: a horny gay teenager trying to get a blowjob, and essentially, my love letter to Guiding Light. I met with a book editor after reading my Guiding Light piece who was interested in the story, as well as a literary manager who was equally interested. The manager essentially encouraged me to start creating my own content, so that when I do have a book to publish, people would be interested and invested enough in me to buy it.
A week later I created "Misguided" a series about a guy wanting to be an actor on Guiding Light, but then Guiding Light gets canceled. The first season I asked friends to volunteer for this crazy show idea I had and pretty much everyone was on board. It was myself, and Robin Roemer was my director of photography, and Robin had an intern working for her at the time, so she brought her along to handle sound. That was the entire crew. Casting the series, I asked my friend Stephanie to join, as well as Melissa Claire Egan and Chrishell (Stause) Hartley, who I had met and become friends with while they were starring on All My Children. I filled the remaining roles I could with friends I had made while I was a company member at Theatre 68.
This certainly helped give the series some Klout and Melissa was even nominated for an Indie Series Award for her role in Misguided. With the foundation of Season One complete I felt comfortable enough to go ahead with a second season, but this time, I knew I needed to have some money, so I took a leap of faith, crowdfunded and raised a little over $6000. I brought on two more soap actresses who I just adored, Jean Carol from Guiding Light and Jacklyn Zeman from General Hospital. We filmed inside a studio that catered to independent filmmakers and even threw our hat into the ring for the Daytime Emmy's Digital Drama categories.
Unfortunately, the Academy committee that oversees the digital world for both Primetime and Daytime, felt Misguided was too much in comedy genre and therefore ineligible for a Daytime Emmy. So that lead to writing the third season with even more drama! I am excited to launch Season Three of Misguided on May 27, 2019! Every season just keeps getting better and better and the growth from day one has been huge. I can't wait for people to see the latest installment.
Has it been a smooth road?
Misguided has been a labor of love because it was created out of this love of Guiding Light and the daytime drama genre in general. I've worked on a number of other web series, and they all seem to have amazing crews ready to go, but usually two days before I start filming, Robin and I are struggling to find a sound person. That said, we've always had an amazing two-person crew, and I'm super selective on who is on my set. I've been so fortunate to have been able to bring on an entirely female crew, many of whom identify as LGBTQ+. The nice part of having such a small crew is that it helps make the production day go a bit quicker. For example, during production for Season 3, we shot 18 pages of dialogue in one day, one location. This was the largest production day I had ever organized. We had seven actors, three background actors, Robin on camera and Selina Ruthe who came on board this season to assist with every other element of production. It was definitely a learning experience, and I am so proud of the finished product.
Casting was also something I could say was a bit of a challenge, but one I accepted and took on with excitement. After my friends who starred on soap operas helped out for Season One, I felt like I set the bar for the level of talent I needed to continue this series and I am thrilled with the ensemble I have gathered. Fun fact, I have not held a single audition in the entire three seasons. The hardest roles to cast though, without an audition, have been the actors who have played my love interests in each season. Chuck Saculla (Trevor) in Season 1, Christopher Robert Smith (Bauer McBride) in Season 2 and coming up in Season 3 Justin Klosky (Doyle). Both Chuck & Christopher I cast based on their reels, and they had also appeared on soap operas, so that was in their favor. Chuck and I share mutual friends from NYC and the Broadway world, so I asked around, and everyone said to definitely cast him. With Christopher, I took a bit of a chance, and I'm so happy I did because he was such a sweetheart.This season though I'm switching things up and romance is a front and center storyline.
It's always such a strange email to write when offering an actor a role on Misguided, and then including, "by the way, you're also going to play my love interest." I actually wrote to Justin Klosky during pre-production for Season 2 and offered him the role of 'Bauer McBride.' He, unfortunately, was busy during filming but had mentioned to think of him in the future, so writing to him a second time was slightly easier. I had been familiar with Justin since his time on Guiding Light, he played "Joey Lupo," and knew he could portray everything I needed Doyle to be.
There is a moment I fear during every conversation that I have with a soap star who has appeared on Misguided that still happens to this day. I fear that they will see me as a fraud and so I do everything I can to be as professional as possible– from the moment I send an email, to the call sheets I send out, to every minute detail. The biggest time my heart was racing and the fear set in was after I sent Justin the scripts for the season and he asked to talk on the phone to go over a few things. I agreed, we chatted, and the entire time I kept thinking, "oh he thinks you're a fake. Why are you even doing this series?" All of my insecurities came bubbling to the surface– when in reality, Justin was being an actor, asking about the script, his character and offering up valuable suggestions that would improve upon the storyline. He was committed to this work, and I couldn't have taken a bigger sigh of relief. I felt good after that phone conversation, and Justin truly brought it this season. I hope that viewers connect with him the way that I have.
We'd love to hear more about your business.
Misguided is the first series created with my production company, Cosmopaulitan Entertainment. I couldn't be more proud to have this series be the inaugural production that showcases the mission of inspiring audiences to live authentic, passionate lives. My hope with Misguided is that audiences see and realize that every dream is valid and no matter what, you should have the opportunity to pursue that dream. Before I had finalized the scripts for the first season, before I had cast anyone, I started piecing together moments from my life to turn into a teaser for the series: my high school graduation speech where I quoted Guiding Light's opening mantra, the moment my friend Jo told me I booked One Life to Live and the actual footage from my appearance.
All of this leading to the announcement of Misguided, "a series about following your dreams and never giving up." Three seasons later I'm still holding myself to this message. I think what's really special about this particular web series, where at the root, it's essentially pretty basic: an actor's web series about wanting to be an actor. It, however, handles it in a very specific way, having the actor want to be a soap opera star. Then, it takes that a step further casts actual soap opera actors and utilizes many soap opera tropes to tell the story. Then, to keep it authentic to my own experience, it also happens to be a story about a gay man. I couldn't have asked for a better first production from Cosmopaulitan Entertainment, and I am excited for what the future holds.
Is our city a good place to do what you do?
I love New York City so much, I was there for nine years, going to school, working as an actor and having a 9-to-5, all while trying to land my dream role on Guiding Light… and in Los Angeles, I have never been as creatively fulfilled as I feel in this city. You hear that question so much when you first move to LA from NYC, "which do you like better?" I mean I just arrived give me a second to figure it out… but now that I have been here for almost the same amount of time, I can honestly say Los Angeles allows me the opportunity to be as creative as I want.
Granted I am in a completely different place in my life than the years I was in New York, which is why I love both cities equally, but now in LA, I'm able to work and live whereas in New York I was always working to live. The creative outlets (not to mention the sunshine) are also so bountiful here and I don't think I could have ever created Misguided if I didn't take this chance and move to Los Angeles. Though for anyone wanting to create their own digital series, they just need to ask because people want to work and if your script is good, it will be hard to say no.
Contact Info:
Image Credit:
Ryan Stanford, Kathy Hutchins, Robin Roemer
Getting in touch: VoyageLA is built on recommendations from the community; it's how we uncover hidden gems, so if you know someone who deserves recognition please let us know here.