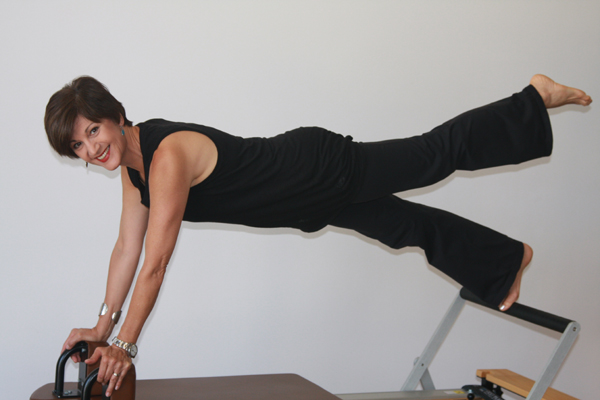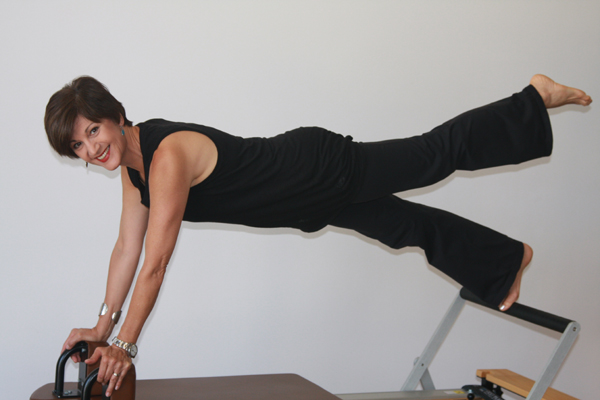 Today we'd like to introduce you to Maria A. Jiménez-Tierney.  Below you'll find edited excerpts of our interview with Maria.
Maria, please share your story with us.  How did you get to where you are today?
I was introduced to Pilates many years ago through a dancer friend in New York. I was in Art School but somehow found myself surrounded by dancers. I loved Pilates from the start and I was always happy to be my friend's guinea pig to practice on while she went through the Pilates certification process. I returned to Los Angeles and would take Pilates classes whenever flush with money, which was up and down on a sculptors salary. At some point I decided I would take this to the next level and become a Certified Instructor myself. At first I thought this would just be a part time endeavor, I thought I'd work a few hours in a studio practicing Pilates but primarily continue with Sculpting. One thing led to another. Without going into too many details I slowly became busier and busier with Pilates. I found so much pleasure in teaching and helping others. That was 14 years ago. In September it will be one year since I branched out and opened my own studio in Pasadena – Pilates of Pasadena. And this is where this incredible road has taken me. I couldn't be happier and more blessed!
Has it been a smooth road?
It has not been much of a struggle for me. I've had some ups and downs but no big obstacles I could not overcome. My only big challenge came just over a year ago when I decided to branch out on my own. I took my time looking for a space. If I was going to do this it had to be right. I figured I'd only have one crack at this. After much patience and looking I finally found a somewhat affordable warehouse space right around the corner from where I was. When you move with a clientele, location is very important otherwise you will lose people. The space needed a lot of work. I hired out what I could and got down and dirty and did what I could myself with the help of some amazing friends and family. When I make up my mind to do something I just DO IT!
Let's dig a little deeper into your story.  What was the hardest time you've had?
Sure there have been obstacles along the way. I was previously at a studio for about a decade where I was an independent contractor. During my tenure there I built up quite a following. When I first started at that studio, having been let go abruptly from a previous one, I had only a handful of clients. In the beginning I would give people their first session for free, I did this for quite some time. And slowly, through my determination and perseverance it worked.  Ten years later my schedule got to the point that I could no longer take any new clients and referrals kept coming.  I started a waiting list which I still have a few I call when I get cancellations.
Seven years ago my husband was diagnosed with Multiple Sclerosis. At the time he started having trouble with his balance but that was only the latest for him.  For many years he had not felt right, he was constantly fatigued no matter how much sleep he had.  He'd seen many doctors along the way but never got much help or any clear answers. But this was altogether new and time to figure out what was going on.
Finally, we found a new doctor and immediately she suspected it could be MS and sent him for an MRI.  It came back positive for MS.  As you can imagine we were in shock but also relieved to finally have an answer.  At that time my husband was running his own casting company, casting commercials as well as a few independent films. It soon became very difficult for him to deal with the challenges of the job and with his health deteriorating he had to finally let his business go.
With two small children it was quite clear that I had to become the breadwinner for the family.  So now fast forward as I said I was an independent contractor with an ever growing business I had put ten years into someone else's studio so the natural progression seemed to branch out independently.
What are your plans for the future?
We opened the studio hosting a Pilates workshop for instructors "Pilates for the Mature Client" led by Sheri Long. We had an incredible turnout and we learned so much from her.
Sheri is returning this August with another workshop "The Art of Cueing "
This fall we'll present another innovator in the Pilates world Karen Clippenger.
My plan is to continue to host as many continuing educational workshops at Pilates of Pasadena both for instructors as well as for clients.
I am planning a healthy weekend retreat in the wine country with some clients this fall. We'll be wining and dining and getting some hikes in as well. Sounds pretty healthy to me.
A small retail outlet in the studio is in the works hoping to get it up by the fall.
We have wonderful instructors at P/oP and my mission to them is to provide a positive environment and to give my continued support as much as I possibly can.  If we are happy, our clients are happy.
And who knows perhaps a Pilates Studio and spa may be in our future
Pricing:
Private Sessions: 10 classes for $700.00
Duets: 10 Classes for $500.00
Semi-Private Classes: 10 for $350.00
Reformer Class: $25.00
Introductory Promotion:  3 Private Sessions $150.00 ( prerequisite for joining Semi Private Classes ) 
Contact Info:
Highlights:
As a Pilates instructor I have worked with actress Jane Kaczmarek (mom in Malcolm in the Middle ) for the past 10 years.
As a sculptor I have a bust in Los Angeles City Hall of former City Councilman John Ferraro. Another bust of Ignacio E. Lozano, the founder of La Opinion newspaper is in Lincoln Park. I also have a commissioned tiled mural for the City of Azusa it's 10'x20′.
At the Viceroy Hotel in Santa Monica, the large cameo above the reception desk, was commissioned by Kelly Wearstler.
Check out her work below: