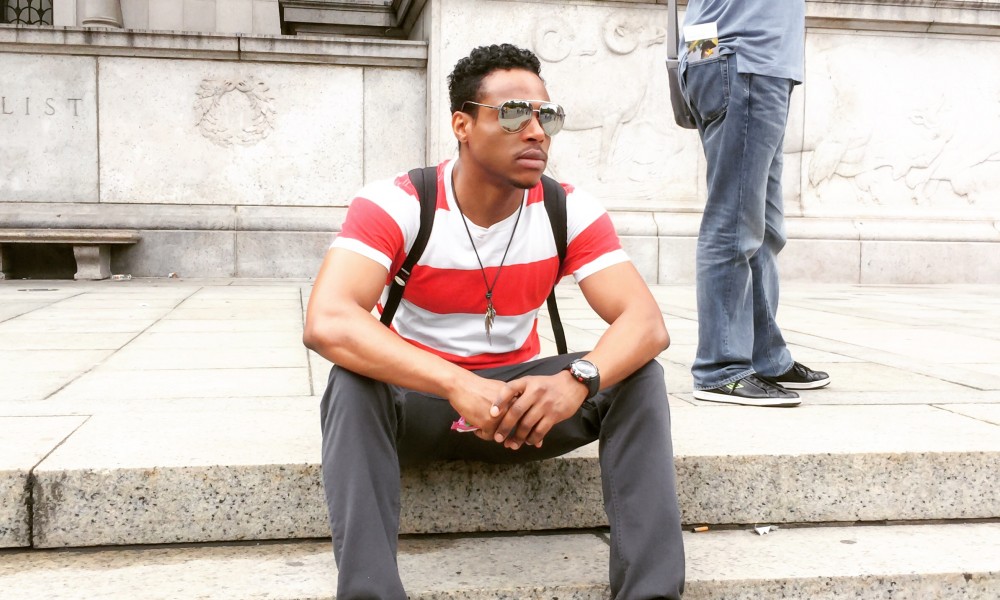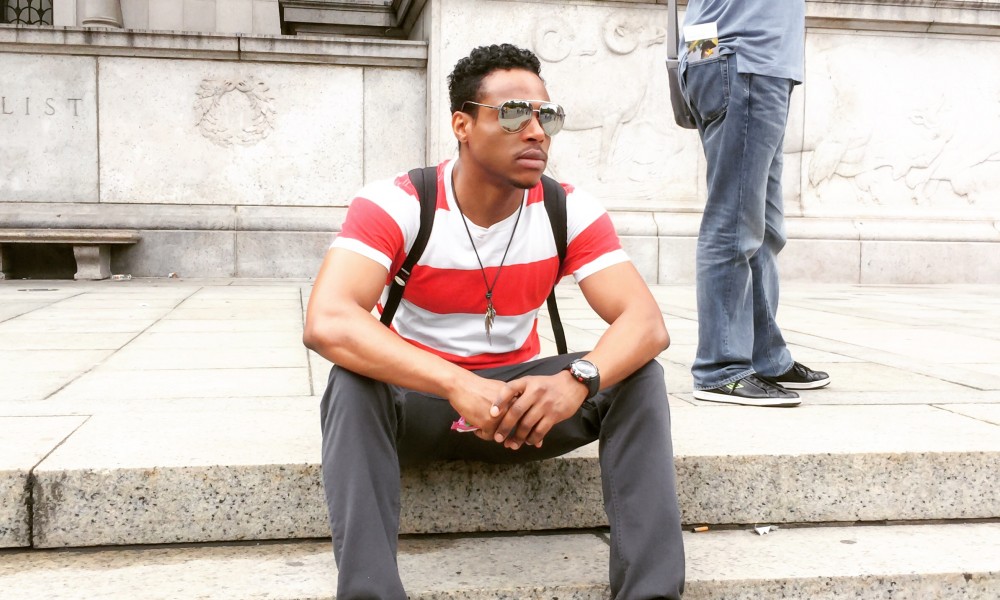 Today we'd like to introduce you to Michael Letterlough Jr.
Michael , please share your story with us. How did you get to where you are today?
I've always been an artist. I used to draw/sketch and paint as a kid. I had my first piece of artwork in a gallery when I was 12 years old. In college, I majored in Magazine Journalism and took a photography course which revealed my talent for photography. I began photography using a 35mm camera, using only natural light and developing photos in a darkroom. I excelled in the class, and my professor even tried to push me to switch my major. I went on to become an entertainment journalist but kept up photography as a hobby, until one day my brother decided he wanted to be a model and asked me if I could do a photo shoot with him. After looking at the images we captured, I was instantly hooked! I literally have not stopped shooting, or put down my camera since that day 9 years ago! It was shortly after that time I said that I wanted to pursue photography (while still doing journalism), however, I had no idea how much photography would take over my life (in a good way!). Today, photography is ALL I do. I haven't actually written an article in years…and you know what? I'm okay with that.
Has it been a smooth road?
It has not been a smooth road. I gained a lot of success and garnered a lot of amazing accomplishments very early on for a budding new photographer. However, the life of a full-time freelance photographer is not easy. I'm primarily self-taught in the art of digital photography and retouching. I've never interned or assisted anyone. So everything I've learned has been the culmination of a lot of reading, studying, observing, practicing, and trial and error.
So, what's next? Any big plans?
In the next five years, my goal is to hopefully be living bi-coastally, between New York & LA. I would also love to travel outside of the country for more conscious, personal projects, & hopefully in that time have a solid agency working for me on my team. In the distant but not so distant future, I'd love for my work to be spread across multiple media platforms–major print ad campaigns, a position as staff photographer at a prominent magazine, & movie/TV promotions– multiple gallery exhibitions, & hopefully teaching, because I love sharing knowledge & my experience to encourage, develop & support another generation of photographers.
Let's explore some of the challenges you've faced along the way. What was the most difficult part of your career so far?
I've always been an artist, and I've always been a writer…and a damn good writer too! However when I was younger I chose to be a psychologist, primarily because being an artist or a writer didn't seem like a viable career presented to me by "society," my family, & ultimately myself. However, when I got to college as a psych major, I found myself struggling, not just in the courses, but also in what I was feeling for the subject. My heart wasn't in it. Suddenly I felt lost because I hadn't entertained the idea of doing anything else besides psychology. After a conversation with my aunt, who told me I need to think about the things I love doing, & then figure out a career for myself from that, I decided to become a journalist. I ended up working for a very prominent newspaper/magazine in Philadelphia, & was very happy there, but in the midst, I developed & launched my own magazine. When the two became a conflict of interest, I made the incredibly hard decision to leave my amazing job & focus on my magazine full time. I was 23 at the time, & T hat period was one of the hardest of my life, but in many many ways it was also the most freeing & awarding! When photography came along and took over my entire existence, I found myself involved less & less with the magazine I had created & became all but absent from the day to day editorial decisions & production. I ended up completely walking away, handing the magazine over to be completely run by my brother. I felt guilty for a long time about it but came to terms with being happy that I'm doing something now I know I absolutely cannot live without. But being a full-time photographer (without a commercial agent!) can really be a day to day challenge. And in New York City, where the market is so overly saturated with everyone who does the exact same thing you do, the challenge is finding a way to make yourself stand out, get consistent new work, & still SURVIVE! I had many moments and thoughts of quitting, & asking if I'm doing the right thing, or should I have stayed at my cushy job as a journalist at 23? The challenge of being a freelance photographer, surviving in a big city is exhausting and often emotionally draining. But the thought of not doing photography is even worse, so no matter what I go through or what I have to deal with in route to my dreams and goals, I will never stop taking photos & be happy living my passion.
Do you ever feel like "Wow, I've arrived" or "I've made it" or do you feel like the bulk of the story is still unwritten?
My first solo gallery exhibit in the upscale section of Manhattan called TriBeCa was the first time I felt my career was really going places. I had shot many celebrities before then, but the pride, the excitement, & fulfillment I got from making that dream come true has no comparison. It was also the first time I had sold prints of my work, & my first real taste of doing interviews for press. I believe I had done at least a dozen different interviews for print, TV, & online media platforms. The gallery told me my "Legacy: Through the Eyes of A Child" exhibit was their most talked about & successful art expo they've had, up to that point (they were in their 10th year of existing). The next thing that happened would have to be when I got published in VOGUE, the first time.
Pricing:
Starving Artist Headshot Special: $150, 2 Looks, 2 Fully Edited Photos
Standard Commercial/Portrait/Model Shoot Rates start at $500 for 4 Looks, 5 Fully Edited & Retouched Photos
Contact Info:
Website: www.michaelletterlough.com
Email: michael@michaelletterlough.com
Instagram: michaelletterloughjr
Facebook: michael.letterlough