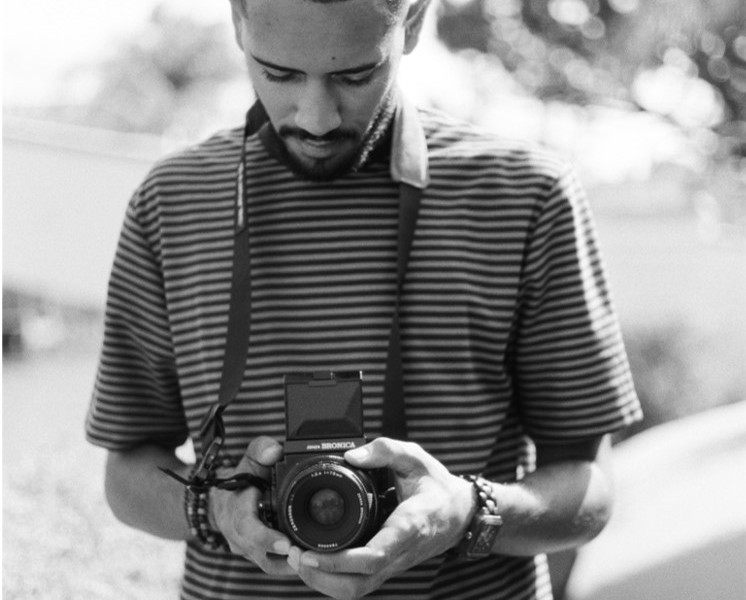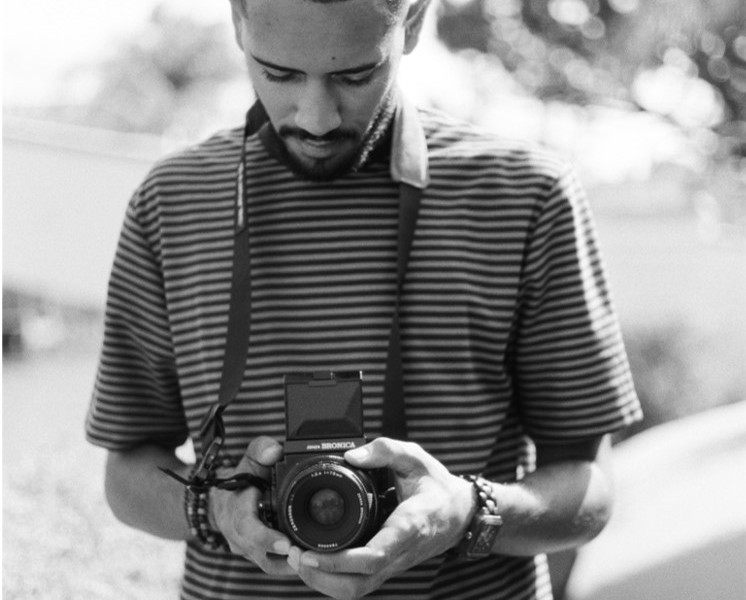 Today we'd like to introduce you to Corey Deshon.
Corey, please share your story with us. How did you get to where you are today?
I always wanted to take pictures of everything as a kid. Not even in pursuit of being a photographer, but just because I loved going out and making images. Much later in life, I relocated to Los Angeles to pursue a career as a screenwriter and director, and professional photography just sort of simultaneously grew out of that need for visual storytelling that I had.
Trying to make it as a screenwriter, there's a very long turnaround from script to screen. So while I was writing every day, developing multiple story ideas and trying to get anyone I could find interested in reading my scripts, I needed a way to feed that hunger for a visual art form as well since it'd be several years before I ever saw any of my scripts become movies. That eventually lead me to picking up some old 35mm film cameras, and since then, what started as a hobby for my own creative fulfillment is now beginning to take on a life of its own, culminating this year with my first print exhibits going up in a few locations and now my first solo gallery opening in a few months.
Has it been a smooth road?
I think trying to get anyone to care about a certain individual's photography in 2016 is a bit of an uphill battle, now that anyone with a smartphone is capable of making breathtaking images themselves. The market for actual darkroom prints is pretty much extinct at this point, yet that's where I've naturally positioned myself in my pursuit. I've been very fortunate this year though in that I've been invited to display my work in a few art galleries, and even that is more than I could have ever asked for. That's definitely the biggest challenge facing me currently, trying to get out of existing only in the social media space as a photographer and getting into a less saturated market.
What's the hardest part of your job?
I think the hardest thing for me sometimes is getting over the mental barriers I put on my own output of ideas. It'll get hard staying motivated and inspired to shoot when I get consumed with lots of other unrelated work, or with the desire to always be shooting something new. Sometimes I'll be more likely to find myself not shooting anything for months on end all because I never really get to sit down and develop a concept, or because I get bored of what's around me. I've been starting to think more in terms of long-term goals and what I really want to get out of photography recently, so rarely have I found myself involved in a spontaneous shoot. But it's those random shoots that often spark the new ideas and concepts that I later run with, so I know I'm only doing myself a disservice by not shooting all the time.
See, mental barriers. That and financial, film gets costly haha.
What are you striving for, what criteria or markers have you set as indicators of success?
Success for me comes in the form reaching what I'd consider the next milestone of work, somewhat of a professional transcendence. So for example, when I first started making my photography public, it was solely through Instagram. Out of that, someone found my work and invited me to exhibit in a group art show. That was the first time I was able to step outside of existing purely in the realm of social media and display my work in print. Then, out of the group show, I was given the opportunity to exhibit in a solo show. That's what I'd consider to be my first real success as a photographer, being able to exist in a space outside of where I began. With each new milestone comes new expectations and new challenges, and those challenges force me to improve as an artist if I want to compete with those who are already successful in the realm that I've only just entered. If I'm able to meet those challenges as well, then perhaps I'm also able to reach the next milestone.
So, what should we be on the lookout for, what's next in store for you?
Most of my long term goals involve screenwriting and directing. I'm working on getting my first feature film into production in the very near future, along with a few other projects which I'm really excited about. As far as photography goes, as of just last week I was presented with an opportunity to possibly display some of the prints from the Basquiat Portrait Series I'm working on in a gallery in Miami during Art Basel. If everything works out with that, it would potentially be my largest exposure yet, so fingers crossed. Currently, that exhibit is set to open in early October at the Exchange Room Gallery in Il Tremezzino's UCLA location.
Beyond that, I hope to continue pursuing more gallery exhibits with my work. There's just something about seeing a photograph in print that you don't get by looking at it on a screen.
Pricing:
This varies greatly based on the needs of the project, but my rate typically starts around $100/hr plus expenses for film and processing.
Contact Info:
Website: http://CoreyDeshon.com
Email: Corey@ThirteenthFloorMedia.com
Instagram: @CoreyDeshon
Upcoming Event: The exhibit will be called "Obnoxious Liberals: A Bodypaint Tribute to Jean-Michel Basquiat," and will go on display in the Exchange Room Gallery of the Il Tramezzino Italian Restaurant's UCLA location with an Opening Night Reception on Saturday, October 15th at 7pm.