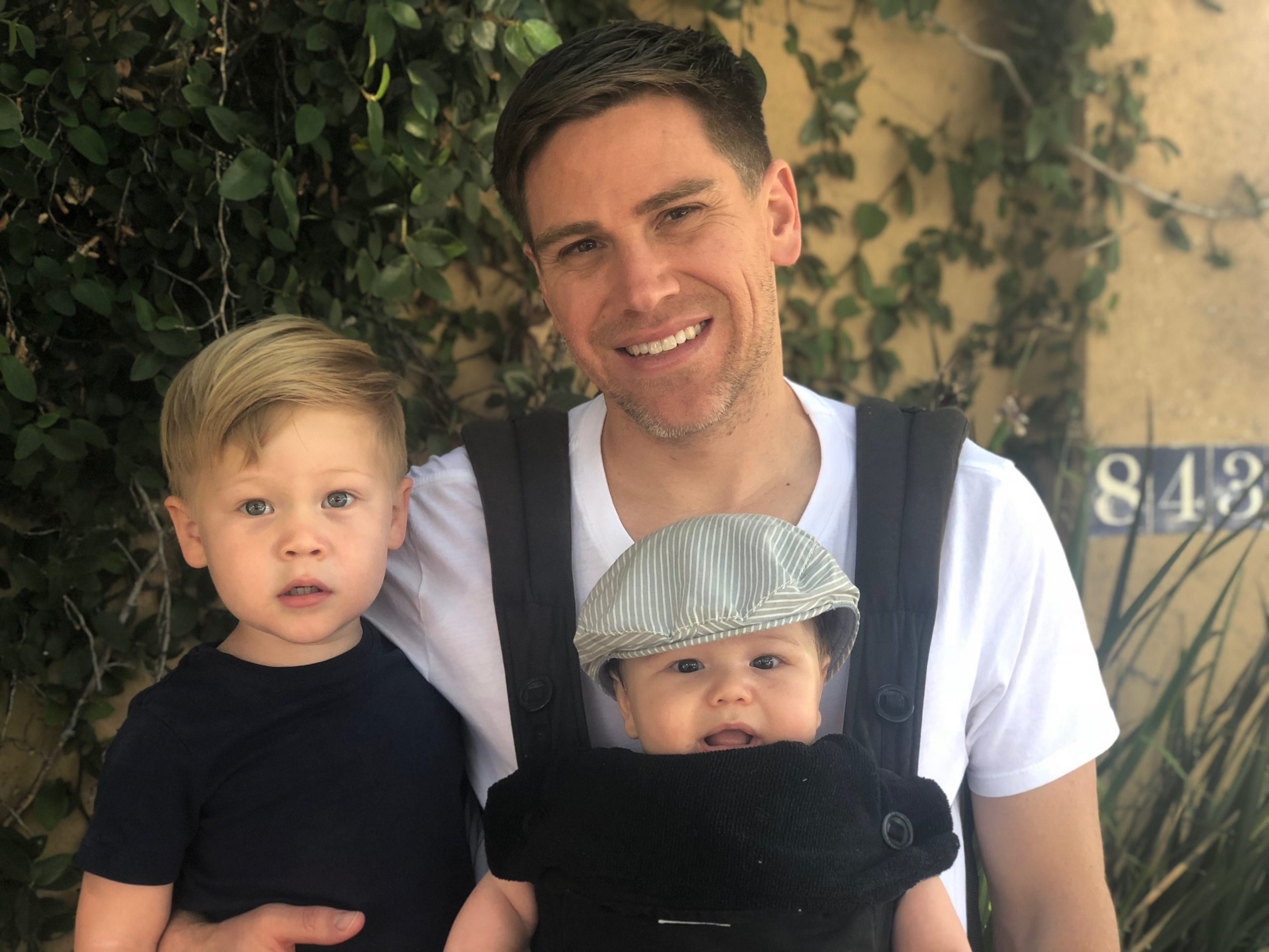 Today we'd like to introduce you to Nicholas Halaris.
Nicholas, can you briefly walk us through your story – how you started and how you got to where you are today.
I've been fascinated by investing for as long as I can remember. As a kid, I would read the Wall Street Journal, the Economist and Barron's, pouring over the data tables, stories and interviews with a passion and an insatiable kind of curiosity. As I grew into adulthood, I struggled to find the right outlet and channel for this passion and spent much of my twenties wandering and trying out different things. I had a very brief career as an attorney, spent some time as a strategy and leadership consultant for big multinational companies, failed in an attempt to start a hedge fund, and even ended up helping run a scrap metal recycling operation for a while.
At the age of 30 though, I took my stand. I made up my mind that no matter what I was going to be an entrepreneurial investor. As crazy as it sounds, I owe everything in my life to this one foundational decision—even my amazing wife and my beautiful kids. I don't think I would ever have met Alicia had I not made this one choice. At that moment in time, the financial world had just been devastated by the crash in the housing market and the near systemic failure of the global banking system that followed. I've always had a contrarian bent to my investment thinking; so, to me the carnage in real estate looked like an opportunity.
It all started with one house in Compton California. The business plan was simple: buy a distressed foreclosed home from a bank, bring it back to life with a big renovation and sell it to a first-time homebuyer. Things progressed slowly as they tend to do with real estate. In the first years of this, I think I did 6-7 homes. But then after plugging away day-by-day, suddenly it seemed, things just came together. I found the right investors and the right loans and the right deals and in just a few short years I ended up investing in over 100 such transactions, building a portfolio of almost 2,500 multifamily units and creating a fully vertically integrated real estate company with almost 100 employees.
Fast forward to today and I'm running the second evolution of my entrepreneurial investing career and having so much fun that I have to stop and remind myself that this is all real.
We're always bombarded by how great it is to pursue your passion, etc – but we've spoken with enough people to know that it's not always easy. Overall, would you say things have been easy for you?
It has, of course, not been anything close to a smooth road. Like life itself, I guess, it's been just one challenge after the next. Early in my journey I remember thinking things like: "if I just got this one deal or landed this one investor, then everything would be good"; or "once I get past this one hurdle, everything will be fine," or "if I just make this amount of money life will be easy." It took me way too long figure out though, that this kind of thinking is a fool's game. There is never an end. In business and in life you should not seek a resolution to things, rather you should embrace the work and the process itself.
Over the years one of the hardest things has been raising money. Real estate is very capital intensive and as an entrepreneur, in this space, I've been engaged in basically a constant search for capital. In the beginning, it was incredibly difficult. With no track record and no real money of my own, it was a hard sell to convince investors to take a risk on my projects. Through time things have gotten easier but it is still hard. And this is part of my work that I take very seriously. Knowing firsthand how hard it is to create wealth and liquid capital, I take a mindset of extreme caution when it comes to investor funds. My attitude is that capital is basically irreplaceable and thus extreme diligence is required whenever using it.
One of the challenges of an entrepreneur is essentially a function of self-knowledge.
Over the years the biggest struggles I've found myself in all stem from not understanding fully or clearly something core about myself. This manifests most often in two ways: 1. You take on a task that you think you know how to handle and think you want to do only to learn that you have no business being engaged in it, aren't fit for it and don't even want to do it. And 2. You work with people that you shouldn't. Looking back on my career, all of the really stressful moments have come from either of these failures in self-knowledge.
We'd love to hear more about your business.
Metros Capital specializes in creating innovative, beautiful, inspiring and environmentally friendly living spaces. For our residents, we are known for the quality of our work, the thoughtfulness of our design, our responsiveness, and how easy it is to work with us. For our investors, we are known for the superior returns we've been able to produce.
Metros Capital is the second evolution of my entrepreneurial investing journey and I still see it as very much in its infancy. We have some incredible development projects in the works that are going become iconic built spaces here in Los Angeles, are experimenting at the forefront of both design and technology and are challenging assumptions about what is possible in urban living.
I am really proud of and excited about our ColorLA arts initiative. As I invested in a lot of distressed properties, one of the things I came to realize is that there is this fundamental disconnect between the quality of public built spaces and that of private living spaces.
Many Americans live in really poorly designed and maintained properties. Americans can go to work or go to a public space like a museum or transit center and experience the very best of current thinking in design and technology and then come home to a living space with a bad layout, no natural light, inefficient systems, noise pollution, etc.
I am hoping with ColorLA to bring the inspiration that art can provide to formerly neglected spaces. We recently ran the first phase of our arts competition and have commissioned four local artists to create and install art in Metros Capital properties.
What were you like growing up?
There are so many people who deserve credit for where I am today and there is something of the American Dream in my story. My Grandfather was largely spared from the front lines of WWII in Greece on account of his talent as a construction foreman.
My Father thrived as an immigrant here in the United States working as an engineer and now I am the capitalist and entrepreneur, the owner, investor and developer. Looking back on it all it's really an incredible and improbable chain of events. I feel so fortunate to be where I am. I've been blessed with great parents, family and friends, amazing teachers, an incredibly talented and supportive wife and a whole bunch of mentors and supporters. I've been fortunate too to find great people to work with and have been able to hire some really talented people.
I've always naturally sought out mentors. Even at a very young age, whenever I met someone I thought I could learn from, I reached out, asked questions, sought advice and tried to build a friendship. These efforts have been by far the best investment of time and energy I've ever made. Out of respect for these relationships, I'll leave these individuals nameless for now. But they know who they are and if any of you are reading this, THANK YOU!
I've learned so much from others I'm always looking for opportunities to pay it forward and spend a lot of my time trying to help young people along in their journeys.
Contact Info:
Getting in touch: VoyageLA is built on recommendations from the community; it's how we uncover hidden gems, so if you know someone who deserves recognition please let us know here.