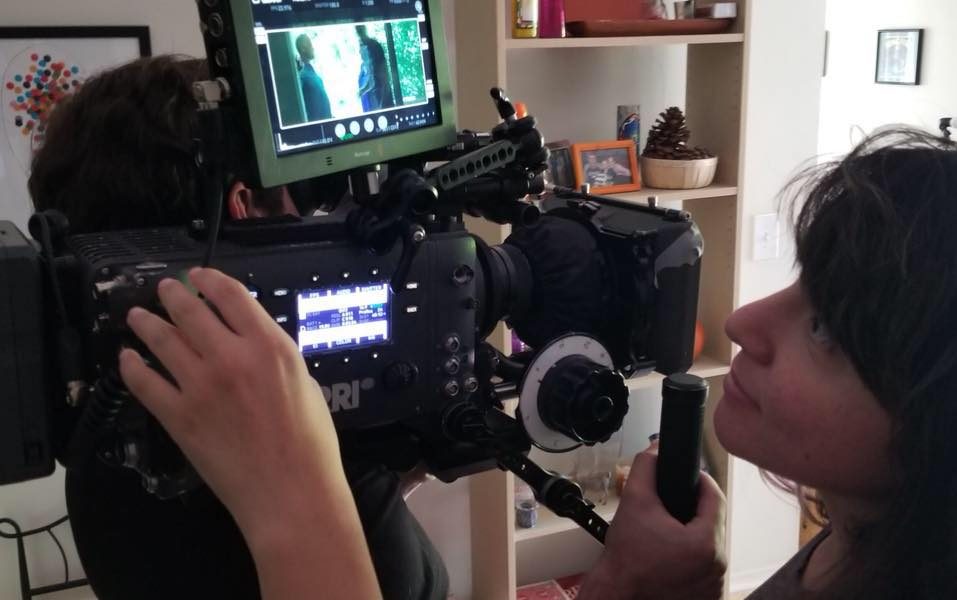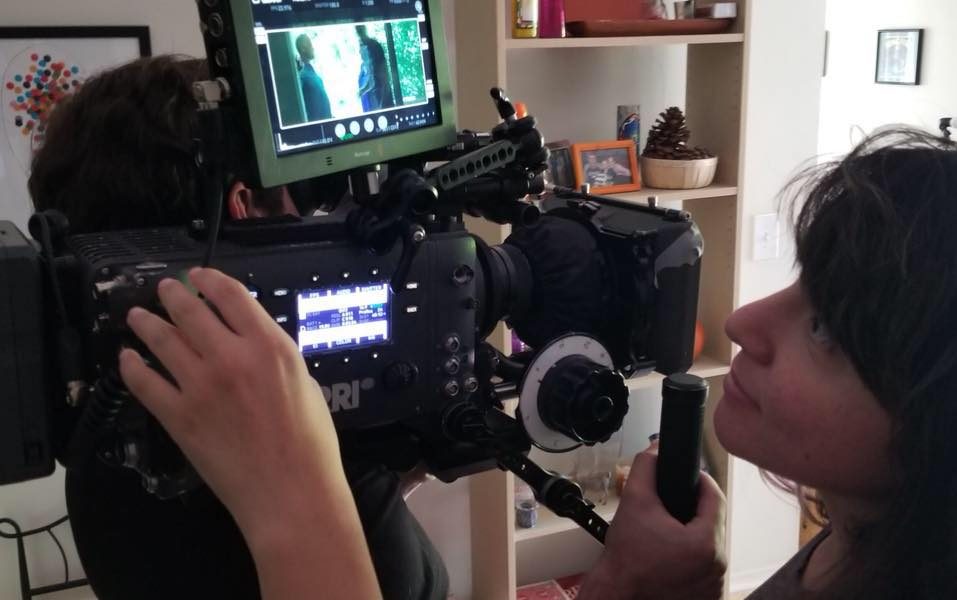 Today we'd like to introduce you to Natalie Rodriguez.
Natalie, can you briefly walk us through your story – how you started and how you got to where you are today.
I grew up in the suburbs so making movies was sort of out of the question when it came to your typical, "What do you want to do when you grow up?" For me, it was always making movies. Even at a young(er) age, it had always made sense to me to continue forward with pursuing the Entertainment industry. Whether that was acting, filmmaking, writing, I had to just keep myself surrounded by it. All of it.
Especially when I started watching more movies over time and fell in love with the works of Steven Spielberg, Sam Mendes, Natalie Portman, and more. It sort of became an obsession that I have 'yet' to overcome.
And I hope it forever stays that way.
Overall, has it been relatively smooth? If not, what were some of the struggles along the way?
I have been in a recovery mode since directing and producing my first feature film on Sunday. It has been both a surreal and rewarding experience and lately, I have been in this zone to jump into another production. But it has NEVER been an "easy road." To be honest, so far, I have NO IDEA where to start because I am sure, and unfortunately, like MANY filmmakers (writers, directors, producers, actors). I have experienced my own set of moments where I felt like a 'failure' or questioned why this bridge did not work and burned. I suppose I had a lot of doubts about myself prior to starting my first feature film. Self-doubts that had developed from both hate and negativity.
Yet again, that is the cold hard truth of pursuing and continuing to go onward in the Entertainment Industry is that you will experience hate, downfalls, and people turning their backs on you or simply bash talking you with no explanations. However, I now understand what it means to finally 'not care' about what others think, especially when it comes to breaking through the industry. It is still probably a controversial thing to admit, but over the course of time, building my own work and continuing to learn and grow as a filmmaker myself, I think it certainly has an impact on the subjects and topics I started to or continue to discuss in my film projects. Or, projects in general.
And for that, if it was not for the 'struggles' or the countless of times I have experienced my own set of, "You suck/You will fail/Get a real job/Get a job/You're not famous enough/You're too young," then I truly would not be where I am today. And today, I am starting to take in [more so now than before] and enjoy the ride of seeing that when one door does not open, then it is not nor ever was meant to be a door for me to step through. Going into anything with that mindset has definitely changed my perspective on life; every from work, family, friends, and colleagues.
One just has to simply keep going because if a dream is something that you are consistently thinking about as soon as you wake up and until your eyes close to finally get some sleep, well there is a reason why. The solution is to make it happen and figure it out–but I believe that most of us (the 'artists') already know why.
Please tell us about Extraordinary Pictures LLC.
In 2008, I had attempted to write the opening of my first screenplay to what is now my directorial feature film, "The Extraordinary Ordinary," an upcoming new adult story about three college students, their history with mental health and trauma, and how a school assignment helps them overcome the day-to-day life of what it is like to defeat both the stigmas of being a primary or secondary survivor.
But in 2008, the story was a bit different from what it is now today–that, now, the original story is a separate project itself.
Since 2008, starting the earlier stages of "The Extraordinary Ordinary" (then entitled, "Teenage Wasteland"), I would return to the project another five-thousand times, always facing my own obstacles with the story and understanding why certain events were occurring within the story…
I cannot tell you how many times I had writer's block or wanted to pull the plug on, what would eventually become, my directorial debut and company's first project. But again, the whole 'overnight finalized version' has yet to be done. To me, I believe that timing is everything (as cliche as that is), but growing up, and throughout high school and college, I felt discouraged whenever I opened or had received another rejection letter or experienced words of discouragement itself by those even closest to me.
For a while, I was convinced of being a 'sh***y' writer and filmmaker; but for whatever reason, I always felt this burning desire and high anxiety itself to keep going and never stopping or slowing down. And for that, I understand why that had happened–to build a brand and speak of something that has always meant a lot to me.
In one of my recent articles, I speak of how the world seems so cruel and can be cynical but that is just the prospects of life itself: to not back down and never stop talking about it IF that is something one wants to do.
Social issues have always been close to my heart, especially mental health and the stigmas that have developed around it by many people who, in reality, do not understand how it can impact one's life. Growing up, I had always been more fascinated by films that were coming out of–at the time–smaller film festivals and the ones that played late at night on Sundance and IFC. Those were the channels that had introduced me to beautiful, yet haunting films, such as "Thirteen," "Mysterious Skins," and so much more. These were the stories that kept me up at night, replaying over certain scenes and wondering how important it was (or even why I disagreed) for something to be spoken of or shown. I am sure many know how both "Thirteen" and "Mysterious Skins" deal with social issues such as self-love, self-harming, sexuality, and drugs.
Extraordinary Pictures was something that I NEVER thought I would solidify while in heavy late development and, ultimately, pre-production and production of "The Extraordinary Ordinary." One of the reasons was my own fears and hesitation of– your typical–pissing people off for discussing many things that people go through on a day-to-day basis. But it was also that 'fear' that made me stay up many nights, pondering the [potential] what-if's on pursuing something and discussing a subject, such as mental health, and not turning back. No regrets. No matter what.
That is something that I had learned of what Extraordinary Pictures will become (I hope) over time with its storytelling of social issues that need to be discussed about without their being hate or words of discouragement, especially when millions of people are affected by anxiety, depression, trauma, primary and/or secondary survivor. It IS important to give the voices back to those who might have felt misunderstood or even having their voices robbed itself because they were shut down for wanting to share their story.
Extraordinary Pictures is meant to give the voices back to those who have just as much 'right' to share their upbringing, dreams, fears, and most of all hope.
If you had to go back in time and start over, would you have done anything differently?
This one is something that I will be learning and run into no matter what. I feel odd to answer because, to be honest, the only thing I wish to have start over would be the people I was once surrounded by. Whether you are starting out or have been working X-amount of years in the Entertainment Industry, it is SO important to be around those who are your cheerleaders and applaud when they see you pursuing something that you love or accomplishing and checking off a goal.
Anyone who does not support the dream (Entertainment is also working itself), then cut ties with that person or group of people. Whether they are friends, family, colleagues (blood-related or non-blood related), remove toxic and negative people from your life.
I wish I would have done that sooner.
Contact Info:
Image Credit:
Joshua Arief Halim
Getting in touch: VoyageLA is built on recommendations from the community; it's how we uncover hidden gems, so if you know someone who deserves recognition please let us know here.