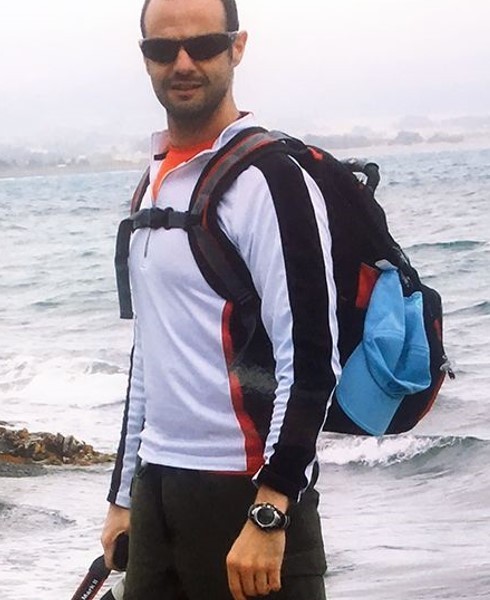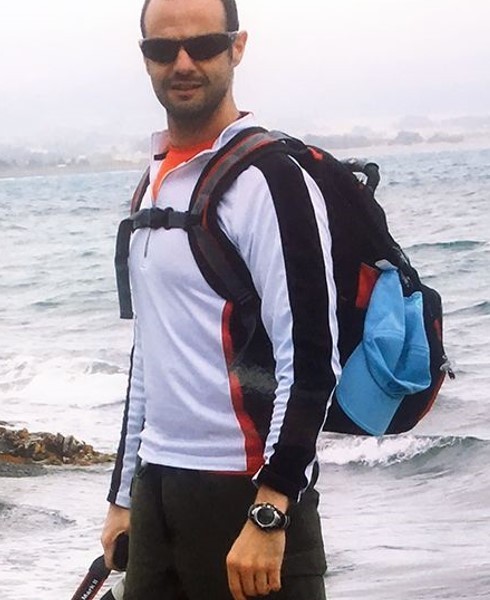 Today we'd like to introduce you to Jordan Ancel.
Jordan, please share your story with us. How did you get to where you are today?
I was fortunate enough to go to LaGuardia High School in NYC, which was the merger between Performing Arts and Music & Art high schools. I studied fine art, and although I enjoyed it, I never had the patience for painting and sculpting.
I discovered photography in college and fell in love instantly. I loved that I could express myself artistically and have the instant gratification of developing film and printing the same day. This was long before digital photography.
I got my first paid gig to shoot for a local paper in upstate New York, the Oneonta Star, and realized that maybe I could make a living doing what I loved. Maybe not in upstate New York, but "someday."
While I lived in New York City, I would get paid to do actors' headshots, and I also photographed fashion lines from FIT students, which is how I got my start in fashion.
I moved to LA when I was 24 years old and started shooting for modeling agencies doing paid tests for models, which eventually turned into a portfolio that got me catalogue work for local designers in downtown L.A. During this time I also became one of the top headshot photographers in L.A. because I was one of the first to start shooting color film, and doing very lifestyle types of headshots.
Someone at A&U magazine had seen my fashion and headshot work and asked me if I'd be interested in photographing Carrie Fisher for the cover. Seriously. Princess Leia? Um… Yeah. I was interested, to say the least.
I became a regular contributor to A&U magazine, having shot many celebrities in their homes, including Gore Vidal. I am honored to be one of the last photographers to take pictures of such an iconic man.
Through my magazine work, I was able to leverage my connections into shooting set photography on films and TV shows for a short time. I enjoyed it, but I was shooting someone else's vision, not my own.
Because I'd always been a foodie, I started taking pictures of food when I would go out. And when I got my first digital camera in early 2004, I would photograph all my meals at whatever restaurant I would go to. This got me thinking that I might enjoy doing food photography, and my first paid food shoot was for the Endendale Grill in Silverlake in 2005(?). From then on I started taking pictures for caterers, restaurants, and bars.
I was also very fortunate to get a job at a great startup company called Amp'd Mobile in 2005. I was actually the senior web producer (my second life), and the in-house photographer. Amp'd had a recording studio on the premises, and I got to take pictures of Fallout Boy, Lupe Fiasco, Jurassic 5, and a ton of other artists.
I had just gotten married, and on our honeymoon to France and Croatia, I fell in love with travel photography. Not just scenic photos, but photos of the people, the food, the details of the architecture.
I had left Amp'd in 2006 and started a new media department at 30sixty Design + Advertising Agency. As the director of the department, I managed online ad campaigns, but I didn't get to do a lot of the creative work myself, so I left in 2008.
I had also gotten divorced, so I sold everything I owned except my camera, my laptop, and some clothes, and I bought a one-way ticket to New Zealand. I decided I needed a change, so I planned to backpack for a year and continue my love of travel photography.
To support my extended holiday, I contacted TVNZ, the main TV station, and said I was a photographer from Hollywood, and that I was looking for work. I think I had them at "Hollywood," because they hired me right away. Within my first two months in New Zealand, I was their go-to photographer for all their ad campaigns for their TV shows. A few weeks after my first shoot, I saw a bus with my photo on it, then a billboard, then a lot of billboards. I started getting calls from magazines like New Idea to shoot their editorial, and TV Guide (New Zealand) to shoot their covers.
I was asked to photograph the Marlborough Sound Wine & Food Festival, the largest wine festival in New Zealand, so I got to marry my love of food, wine, and travel. I was ecstatic. I also photographed the winner's circle for New Zealand Derby Day, their version of the Kentucky Derby.
Before I had left the states (and after my divorce), I met Brianna, with whom I fell in love, and is now my wife. We spent six months apart because when we met, I had already booked my ticket, and she encouraged me to go abroad. We decided to meet in Fiji as a mid-point rendezvous during my travels, and my love of travel photography was now on fire.
After our holiday, she returned to the states, and I went back to New Zealand for a few more months. I did one last gig for another magazine. Because I still had the travel bug, I went to Australia for a month and did a lot of street photography.
When I returned to L.A. at the end of 2010, I decided to focus on food, travel, and lifestyle photography, as well as fine art photos. I am now the corporate food photographer for BluJam Cafe, which has four locations here, and one in Tokyo, which is next own my list to get to.
I still enjoy fashion and editorial, but my love is for food, wine, and travel.
While Brianna and I were in Italy this past summer we stayed at a villa in Tuscany with Chef Jamal Amin, who invited us back next year so I could be the photographer for his forthcoming cookbook.
I will also be photographing Chef Kamil Majer's first cookbook this fall here in L.A.
I'm fortunate and grateful for photography because it has opened up the world to me, and I encourage anyone who has a passion for taking pictures to go and do it.
Has it been a smooth road?
The road to where I am has not been smooth at all. I had to take a break from photography a couple of times because as digital photography became the new norm, and even though I grew up on film, I was an early adopter. Digital cameras enabled the competition to grow fierce. Everyone was buying digital cameras and calling themselves a photographer. Because they could!
I remember when I was asked to teach a photography class for Park LaBrea Art Center, almost everyone brought a digital camera, some of which were point-and-shoot models.
You could take a thousand photos and find a few that were pretty good. Do that enough and you could have an online portfolio and make a few bucks.
Everyone's rates started dropping, so I dropped out for a brief period, focussing on web design and then being the director at an ad agency. Great experiences, but creatively unfulfilling.
I decided to then only focus on what I love to shoot, and borne from that was my love of travel photography. Making money in photography can be difficult, but if you carve out a niche and grow your audience, especially with Instagram and other social media outlets, you can make a good living. However, I suggest doing it for the love of it, not the money.
Has there been people or an institution that has played a pivotal role in your career?
There have been many people who have played a big role in my career, especially my parents. They always encouraged me to do what I love. My mother has been an artist all her life, and my father was an attorney, so I've always approached my artistic career with a business mind. Believe me, that really helped.
The professional who gave me the spark to pursue photography was one of my college professors, Andre Monica, who also happens to be highly renowned. She specialized in large format photography and received a Guggenheim Fellowship. She also published several books and was instrumental in showing me that I could have a career as a photographer.
I also learned a great deal from legendary director, Mike Nichols, who was my mentor for a long time. Mike was all about how to tell a story, and that's how I approach photography. I feel like good photographers are good story tellers, and when working with people, you really have to know how to direct people well.
Do you have a favorite type of client or project?
I'm looking forward to photographing cookbooks for Chef Kamil Majer in Los Angeles, and also Chef Jamal Amin in Chianti, Italy, and anyone else I can. I also hope to shoot for Condé Nast travel magazines because as a kid I would read them and imagine myself going to those exotic destinations. I'm fortunate that I have been able to visit some of them, and I'm excited by the possibilities of finding the less-traveled and hard-to-find locations.
I really enjoy working with small or new businesses and companies— even startups— because I feel like I can help elevate their brand with something exciting that they may not have thought of. I feel like in a way, I'd be helping them build their business through compelling images, and that really lights me up. Often, corporate photos may look nice, but I sometimes find them boring.
I want to create something for them that not only shows who they are, but that they are cutting edge, innovative, different, and have a real personality.
If you had to go back in time and start over, would you have done anything differently?
If I had to start over, maybe I would have moved to Milan or Tokyo when I was younger to get the experience of shooting fashion there. I also may have gone to Germany because I always see exciting photographers coming out of there.
However, I've been really blessed and am happy with how things have gone, so maybe I would change nothing. I believe things unfold as they should as long as we are striving for our goals and dreams. So maybe, no. I wouldn't change a thing.
Contact Info: