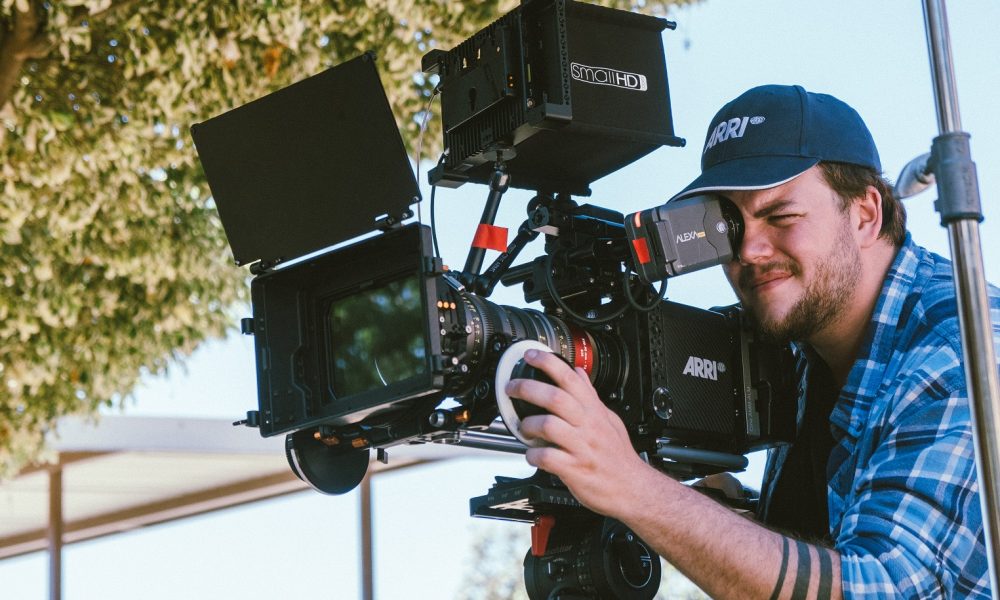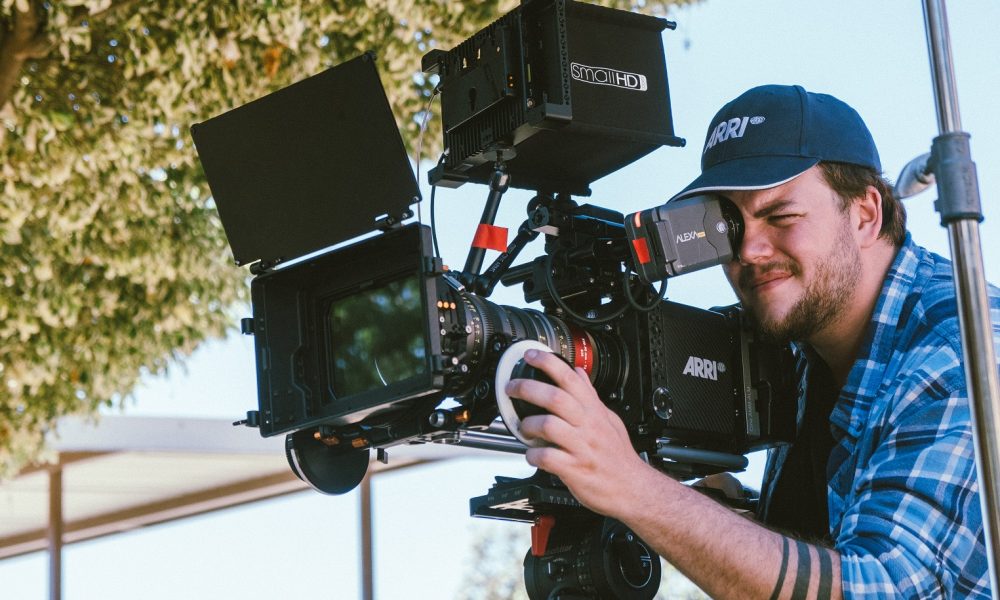 Today we'd like to introduce you to Max Gleiser.
Max, please share your story with us. How did you get to where you are today?
It all started back in Rio de Janeiro, Brazil. From a little kid, I grew up on a household of creative and artistic minds. Spending many days on an island near Rio, without electricity nor civilization, where storytelling was how we spent our time.
It's a cliche for a reason, but the first movie I remember that really opened my eyes to the world of film was Steven Spielberg's E.T., I learned that entertainment isn't about the truth per se, but the truth of emotions. Whereas Jaws, Jurassic Park, A.I., I appreciated these creative worlds that he took me to. However, it was with Del Toro's Pan's Labyrinth that I decided once and for all, I will pursue filmmaking, and create those amazing words.
Like most of affectionate film people, I decided that I had to become a director! Later in my Bachelor at PUC-Rio in Brazil I discovered the truth, the Director is only part of the film, it takes much more to bring those worlds to life. I decided I had to have a taste of each side it, so I did classes on whichever role I could, acting, sound, makeup, wardrobe, production design, producing and finally, the place where I found myself, cinematography.
Cinematography opened a whole door for me, where I could pay more attention on details of the world-building thru the logic of show don't tell. Working alongside with Production Designers and Directors in creating those worlds, that's when I started having must fun, and great friendships came from that.
I've worked for a while and a 2nd and 1st AD in the Industry in Brazil got to direct 2nd Unit, it was plenty of fun, but being a Cinematographer was my passion now. So after a few years, I decided to get a new level of education, a Master's in Fine Arts here in the US, so I applied and came to study at Loyola Marymount University in Los Angeles, CA – and fell in love with the city of LA.
From day one my goal was to work as a Director of Photography, I had Industry and freelance experience on the craft, but learning all again in English was quite fun, I decided I had to take on as many projects as I could, and that's what I did. For someone from South America, where the currency worths very little, I had to prove myself for both my cohort, parents and all around me. By graduation I had shot over 40 short films, ten music videos, two feature films and a few other projects, I achieved what I set as my goal, and that brought a lot of joy, however, upon my graduation May 2020, the Pandemic settled, and my work got cut short, for the moment.
Something else I learned in my time at the MFA, I have a strong passion for teaching and lecturing – later, I found out that my dad and grandad were both professors as well – becoming since the beginning a TA, to lead TA in the Cinematography – Intro and Advanced. And getting summer volunteer opportunities at the Diamond in the Raw Foundation, being able to instruct students on all areas of filmmaking, was a great pleasure, and a true passion!
Now work is starting, little by little, and I still have about ten months in the US, so I'll do my best during this time, and set a goal once more, collaborating with creative minds and creating worlds where people can be both entertained and informed, towards the objective of a better world and society.
Overall, has it been relatively smooth? If not, what were some of the struggles along the way?
In some aspects, it has been. I try to always look to the upside of things, even when defeated, neglected or simply bummed, being able to get back up and look towards a brighter future is something that I always strive from. Having both very supportive parents and sisters, a best friend that moved to Germany to pursue his dream, a girlfriend that joined the boat of moving to the US with our two cats, I would say that having something to prove myself and those around me, helps me on staying true to my ways. Of course, there are many challenges, however I've been learning to play with whatever aspects I can, my accent I learn that can be charming and create a more easygoing environment on set, I believe strongly on empathy and communication, there's already too much sadness all around to take that to set and home, being an uplifting person is something that I always pursue.
But don't get me started on the metric VS imperial system…
We'd love to hear more about your work and what you are currently focused on. What else should we know?
I'm a Director of Photography, which goes beyond choosing how to light scene, it is a core collaboration with the Director to make sure their vision is fulfilled, and although many DPs have their style, and I heard I have a style, I like avoiding labeling myself, and making sure to have a diverse and open vision, crew and style.
When pointing the camera to the talent, letting yourself go and paying attention on what's thru the eyepiece, you submerge on a creative process of capturing the rawness of each frame, the personality of each crew member solidifying the scene, including the talent themselves. It is a truly unique position. Unique in many senses, every take is different, otherwise, why would you shoot the exact same take twice? And those nuances are truly precious, they can make or sink a film.
I came from a photography background, however I was very acting guided for a while on my pursue of becoming a Director, which lead me to look at the mannerisms of talent with a combined perspective. The camera is a reflection of what's playing on the scene, and my job is to act together with the actors, the exchange is complicated but always it can be very fulfilling, and that's something I'm always pride of, once executed successfully!
As I said before, creating an uplifting environment, where the crew fews safe, rewarded and sure their work is listened and matters, that's how I believe the use of my role sets apart, it becomes something bigger, and the actors become more honest, the directors become more free and the producers are pleased overall.
And what I'm most proud of my work, is not one specifically, but how the major part represents stories BIPOC and LGBTQ stories, told by Directors that are part from those communities, and seeing these voices being told, screened and heard is truly fulfilling. The goal is to keep my work guide on inclusivity and diversity. It is part of my duty as an ally and a Jewtino (Jewish Latino)
If you had to go back in time and start over, would you have done anything differently?
For every storyteller, the scenario where you can go back in time and either change something or give advice to your younger self always comes up somehow! It's an always well-received trope!
To be honest, I never thought that for myself, I always believe in avoiding living in the past, all the bad choices led me to where I am right now, and I'm happy, regardless of many things, I can say I'm happy. Maybe investing in Clorox, Zoom or any company thriving right now… Living in the past and in the future is a mistake, I like to say that I live in right between one-third future and two-thirds present, trying to foresee what's coming, maybe because I am a foreign here in the US, and always having to prove myself and my work.
Now, if I had the chance to give advice to people that are starting now, which I kind of do with my students, it would be owning your choices. If you are doing a movie about xyz, make sure you are there in depth. Don't do things halfway, and be ready to defend your ideas, but be opened to critiques, and please, don't be afraid of asking questions, understand that there are good people out there that want to help you, make those connections. And be a freaking nice person, proactive & predictive. 🐈
Contact Info:
Suggest a story: VoyageLA is built on recommendations from the community; it's how we uncover hidden gems, so if you or someone you know deserves recognition please let us know here.