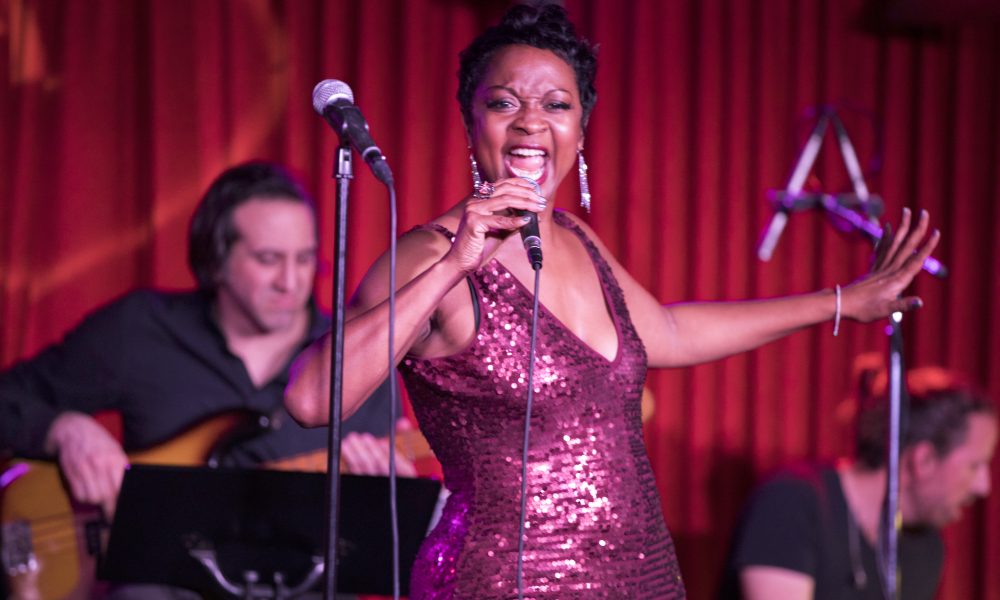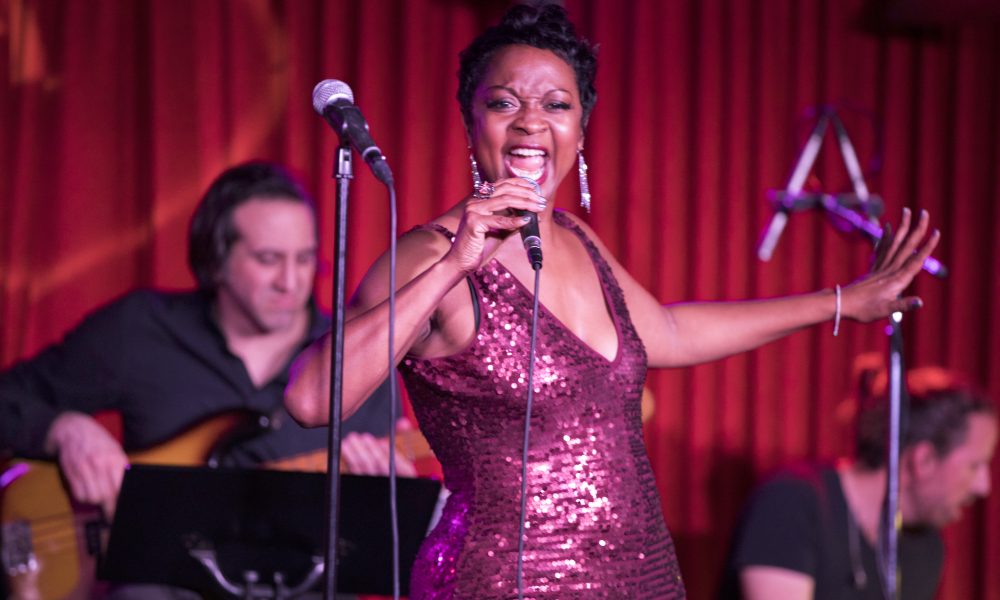 Today we'd like to introduce you to Mattilyn Rochester Kravitz.
So, before we jump into specific questions, why don't you give us some details about you and your story.
I am an actress, singer, writer living in Southern California. I first started out as a gospel soloist in New Jersey, supporting my father's sermons and went on to perform all over the world, from Europe as a lead singer with Up With People, to Asia as part of Tokyo Disney's long-running musical sensation Big Band Beat, and to Africa with Journey to Freedom, a non-profit group I co-founded that took talented high school students to do shows and public service in other countries.
In film, I was fortunate to debut in Beloved with Oprah Winfrey and went on to appear in several acclaimed independent films, while on television I've appeared on such series as Law and Order: SVU, Boardwalk Empire, Cold Case, and The District. I was also one of the subjects of the PBS series Beyond the Color Line, where I was interviewed by Harvard professor Henry Louis Gates Jr. along with luminaries like Maya Angelou and Morgan Freeman.
My theater credits include Sheila's Day at Lincoln Center and A Raisin in the Sun in Los Angeles, as well as several celebrated self-written one-woman shows. My stage work has been nominated for the Philadelphia Barrymore Award, the Otto Haas Emerging Artist Award, and the Los Angeles NAACP Theatre Award.
Has it been a smooth road?
It has been a challenging road indeed. I have a background in science – I received a scholarship from NASA in Aerospace Engineering – many of my friends are doctors and engineers. My journey as an actress has had a very different career trajectory than that of many of my friends in that you go to school, get this degree and that job and success is guaranteed. In the entertainment industry, your body of work, talent, and expertise have little to do with the strange equation of success. Much akin to a black hole, the math is different. "Taking a break" from the daily grind of the actor's life to care for my mother who was diagnosed with Alzheimer's had serious consequences.
On a recent interview with a potential agent, I was asked why there was a gap in my work. I shared that I had to pause to care for my mom, I even told them that I had written a solo show and invited them to my next performance. This choice, to care for and nurture the woman who raised me, the woman who paid my bills when I was 'in between' acting work, was not met with admiration but with cause for concern. I was later told that my gap in work was the sole reason I was not a unanimous yes and was denied representation that is vital to book union work in television and film.
While all of my friends were getting married or in grad school, I was packing my bags and moving west to Hollywood. When they were buying houses and making adjustments to have babies, I was juggling four jobs (personal assistant to a celebrity, substitute teacher for LAUSD, Weight Watcher leader, clown for kids birthday parties) so that I could have time to be available for auditions or taking a Disney contract in Tokyo for ten months. While friends and family were getting divorced and splitting assets, I was back home taking care of my new job as caretaker for my mother and wondering why I was single with no 401K, pension or a window to throw any regret out of. I had nothing to show for out of 20 years of sacrifice for 20 years of acting experience. But I still had a story burning in my soul to tell so I packed my mother and my dream up and headed West. Again. Started over older – a badge of shame if you are a woman and downright foolish if you are black.
We'd love to hear more about your work and what you are currently focused on. What else should we know?
For the past few years, I've been working on a one-woman show. The Long Goodbye is a unique yet universal story that involves, to varying degrees, the lingering effects of slavery on African-American families, child abuse, racism, sexism, religion, racial identity, and the crushing effects of Alzheimer's Disease. The damaging mental and psychological consequences that the institution of slavery has had on the African-American psyche is profound. The two characters in the story, a mother and daughter, are unconsciously shadow-boxing history. My mother abused me throughout my childhood, continuing a tradition ingrained into African-Americans during slavery – disobedience required physical punishment.
Her words though had the most impact on my psyche. My mother had an understandably dark view of the world, at least in regards to how it treated women and African-Americans. She grew up in the Jim Crow South amid lynchings and constant harassment. Her mother was nearly killed by the KKK while pregnant with her. And at a time when few African-Americans earned a degree, even fewer that were female, she overcame many struggles and ultimately received her doctorate. My mother believed she had to prepare me for a world that did not want me. And her methods were harsh, to say the least. She could be unbelievably mean. As if she wanted to break me down before society had a chance.
As my mother labored to teach me to live in a white world, I got push-back from others about not being black enough. Growing up in an upper middle-class environment, I had to prove my blackness. I was called an Oreo – black on the outside but white on the inside. Within every minority group, there exists another minority, marginalized by the marginalized. In the African-American community, being progressive and educated can be seen as giving in to 'the Man.' I would get criticized for speaking too eloquently as if you can't be black unless you talk a certain way… My mother and my community were pulling me in different directions. This is the umbrella under which the main character in The Long Goodbye must navigate. In an America where seemingly half the country seems to think white people are the oppressed ones, and that a black president meant racism was dead, it's important to remember that even if the struggles of African-Americans are not as visible as they once were, that does not mean they are gone. They have just become more institutional, more insidious. And there are after-effects most people do not see. Like the cycle of abuse handed down from generations of slavery. And African-Americans held back by the stigma of 'giving in' to a society that mistreated them for centuries. The frequent talk that slavery is just something hundreds of years ago that black people should 'get over' is small-minded. It's hard to get over something that is still reverberating.
The journey of the show is how I got from point A to point B – learning that society was as much if not more to blame than my mother. And the key element in this was her being diagnosed with Alzheimer's (shortly after my father succumbed to the same disease). I was stuck in the righteousness of how wrong my mother's methods were, but as the person I knew slowly began to fade away, I found it hard to maintain my high ground. The show deals at length with the struggles of Alzheimer's sufferers and their loved ones – a situation that, with people living longer, is growing to epidemic proportions. And specifically, it shows the view of Alzheimer's in the black community, where symptoms are often ignored too long and sufferers are generally kept with relatives unprepared to rather than sent to facilities where they can get proper care.
There is also a melancholy silver lining to the tragedy, as I finally see my mother as a person and not 'mommy dearest.' I learn to respect her hard journey and why she did what she did. And as her disease slowly makes her forget her resentments and anger, my mother becomes, if only briefly, the happy person she might have been had society not shaped her as it did.
Let's touch on your thoughts about our city – what do you like the most and least?
One of the reasons I love LA is because I met the love of my life at a local Coffee Bean on the west side. And LA has slowly become a haven for foodies. One of the most favorite things that I LOVE to do with my husband is to 'explore the city' with tasty delights. On the anniversary of our first date we would go to some restaurant that my now husband had researched. Our first date was at West LA Italian spot Sotto, a fixture on LA Times food critic Jonathan Gold's 101 Best Restaurants list, followed by dessert at Al Gelato in Beverly Hills.
Sadly both restaurants have since closed their doors but, like our budding romance, new doors opened. There are always new places to try. On a date at Yamashiro, he vowed that we would continue 'dating' even after we were married – he would "explore the city" with me forever. Our monthly dates have changed, we now celebrate on the 11th of each month in celebration of our wedding day, but our exploration of some new place in town has remained a stabilizer and fun reminder of finding our perfect partner in the crazy world that is Los Angeles.
From the time I moved to Southern California in 2001 until moving to Burbank with my husband a couple years ago, I had always lived on Los Angeles' westside. First in Culver City and then Westwood. We wanted to stay on the westside but grew weary of the high cost of real estate. Moving to Burbank seemed to encompass the best of both worlds. We could afford a nicer home in a safe, friendly neighborhood where nearly every place we needed to go was within walking distance. And we were in the center of entertainment production, with nearby freeways in case we had to go across town for something (likely a restaurant).
The Valley has a lot of great restaurants to explore, such as Commonwealth (Burbank), Firefly and the Bellwether (Studio City), Petit Trois (Sherman Oaks), and Brent's Deli (Northridge). We also aren't far from downtown LA and all the food that this growing area had to offer, including a couple of restaurants from the chef and owner of our late, lamented Sotto – Superfine Pizza and the renowned Rossoblu – as well as great places like Majordomo and Bavel. From the north to the south, from the east side to the west side, Los Angeles has so much to offer.
Contact Info:

Image Credit:
Kelley Raye Photography (wedding photo), Media Deluxe Video Services (performance photo)
Suggest a story: VoyageLA is built on recommendations from the community; it's how we uncover hidden gems, so if you or someone you know deserves recognition please let us know here.