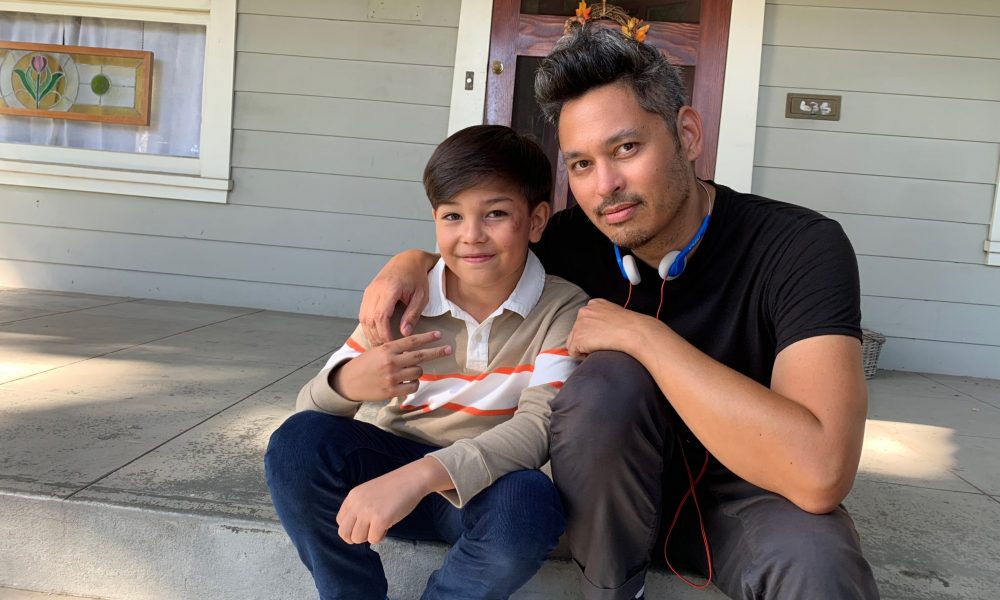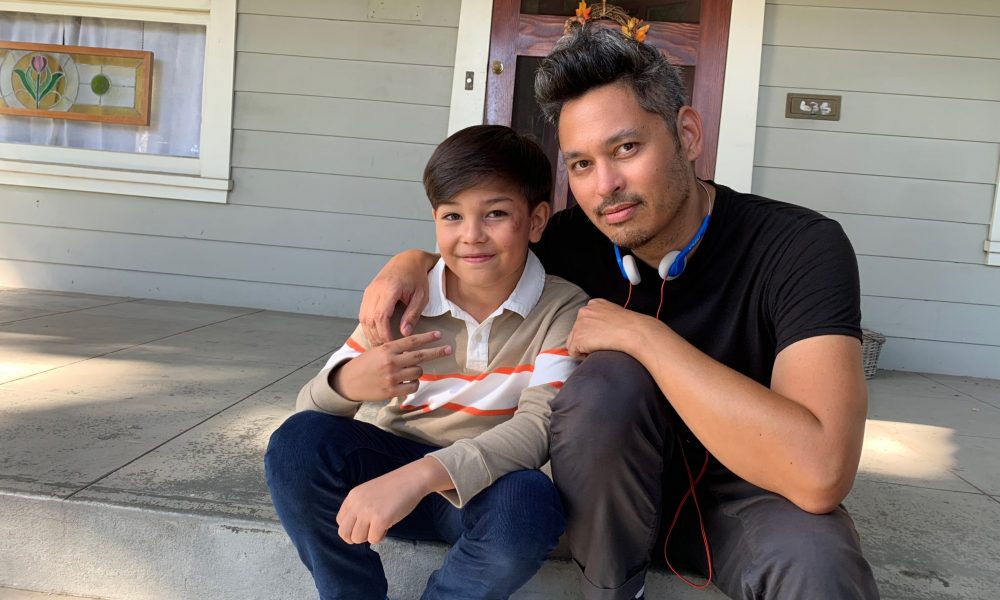 Today we'd like to introduce you to Marcos Durian.
Marcos, please share your story with us. How did you get to where you are today?
I'm a Filipino-American filmmaker and film was always a big part of my childhood. I grew up on a steady diet of movies from the 70's and 80's from the likes of Spielberg, Lucas, Scorsese, Zemeckis and Ridley Scott, and was enamored by films from the French New Wave, Kurosawa and Malick, and a slew of television shows, my favorites being The Six Million Dollar Man (The Bionic Man), The Incredible Hulk and G-Force aka Gatchaman.
I didn't know you could have a career in film until I saw a TV special of "The Making of the Empire Strikes Back" which featured behind the scenes footage of Phil Tippet creating the AT-AT Walker attack through stop motion photography. My mind was blown and from that day forward all I wanted to do was work in film and television.
Outside of some film and photography workshops, I have no formal film education, and for the most part I'm self-taught, learning from watching movies, many several times over. I got a job working as a stills photo assistant and PA on TV commercial productions from which I saved my money to take a large format photography workshop class, before moving to London, England for a year, where I took film production workshops offered by the British Film Institute, then New York for a four months intensive film course at NYFA. My first screen credit was on Steve Buscemi's 1996 film "Trees Lounge" which I was a production office intern.
With a chance opportunity to work with legendary photographer and commercial and music video director Herb Ritts, I relocated to Los Angeles and soon joined Local 600 the International Cinematographers Guild. Here I fine-tuned my skills and learned more about the filmmaking craft working as a camera assistant with directors such as David Fincher, Francis Lawrence, Mark Romanek, Tony K., Paul Hunter and revered cinematographers Darius Khondji ASC, Paul Cameron ASC, Sal Totino ASC, Jeff Cutter and Pierre Rouger. These were my real teachers and I'm incredibly thankful to have had the opportunity to work with and learn from them all.
During this time I was developing my voice and building my directors reel, and based on the strength of my visual style other directors asked me to shoot their shorts, music videos or spec spots which eventually led to a career as a cinematographer which coalesced into opportunities directing commercials and music videos for various clients and artists.
In 2018, I wrote the short film Fish Head based on the feature-length screenplay of the same title that I wrote back in 2006. Fish Head is a turbulent Filipino-American coming of age story based on actual events, which chronicles a young boys struggle with identity, adversity and being bullied at school. He's guided by the love and support of his immigrant, single mother who conceals her past to insulate her son. Fish Head was a semi-finalist in the 2018 ScreenCraft Short Screenplay Competition.
I wore a lot of different hats making Fish Head. I not only wrote, produced and directed the short film but I also served as my own cinematographer. For this effort, I was fortunate enough to win a 2019 Emerging Cinematographers Award presented by the International Cinematographers Guild. Fish Head is currently on the film festival circuit having had it's world premiere at the prestigious Dances With Films film festival in June 2019 and has gone on to screen and garner awards from various other festivals around the world.
Has it been a smooth road?
By no means has it been a smooth road, it's been anything but that. I'd say it's been a rocky road with many steep climbs, littered with peaks and valleys and more steep climbs, some that seemed insurmountable. There's been many times when I've wanted to give up but each time I dug deep, went to the well and found a way to stick with it. Filmmaking is truly a long game. You build your career over many years if not decades and you can't judge your journey based on other people's paths.
With that said, telling stories that reflect the Filipino-American experience has always been important to me and when I started out, I had no idea how difficult it would be to put these stories on screen. Back in 2006 I met with two different production companies interested in making the feature film Fish Head. But neither company was interested in making the film the way I wanted or intended to. Both wanted me to change the ethnicity of the main characters, essentially removing any trace of the Filipino aspects in the movie. This was incredibly disheartening. After some thought and attempting a different version of the script, I decided to pull the plug. We got on the phone and I basically told them that I'd rather not make the film at all than make a watered down, ethnically cleansed version of the film. I resigned myself to the notion that telling stories with Filipino characters was just never going to happen. Thankfully in the past few years, the conversation of diversity has steered the direction of the ship to a more diverse and representative place. We still have a long way to go but it's a great time to be creating and putting our stories out there.
We'd love to hear more about your work and what you are currently focused on. What else should we know?
I'm a Los Angeles based Director and Cinematographer with credits spanning a diverse body of work including indie features, TV movies, commercials and music videos. I work with a lot of different directors shooting commercial and narrative work as a cinematographer, but as I mentioned before, I have a several clients that I Direct/DP for.
I'd say to date, I'm most proud of my short film Fish Head. It's been a passion project I've been working on for well over fifteen years in one shape or form. Making Fish Head is single-handedly the most rewarding creative experience I've gone through. I'd have to credit our amazing cast and crew for their contributions to the whole filmmaking experience.
My perspective and journey is what sets me apart from others. I believe I have a unique point of view that I infuse into all my work.
How do you think the industry will change over the next decade?
I think the film industry is in the midst of a big shift right now. One with an eye towards more diverse and inclusive storytelling that reflects Asian American perspectives and experiences, and not only seeing that representation in front of the camera but also behind it. Hopefully, in the next five to ten years that representation will blossom and be more common and accepted in Hollywood across the board and not just a conversation piece. We still have a lot of work to do, but now is the time for creatives to take action. Most of us didn't have a seat at the table in the past and currently, I think collectively we're building our own table.
Contact Info:
Suggest a story: VoyageLA is built on recommendations from the community; it's how we uncover hidden gems, so if you or someone you know deserves recognition please let us know here.