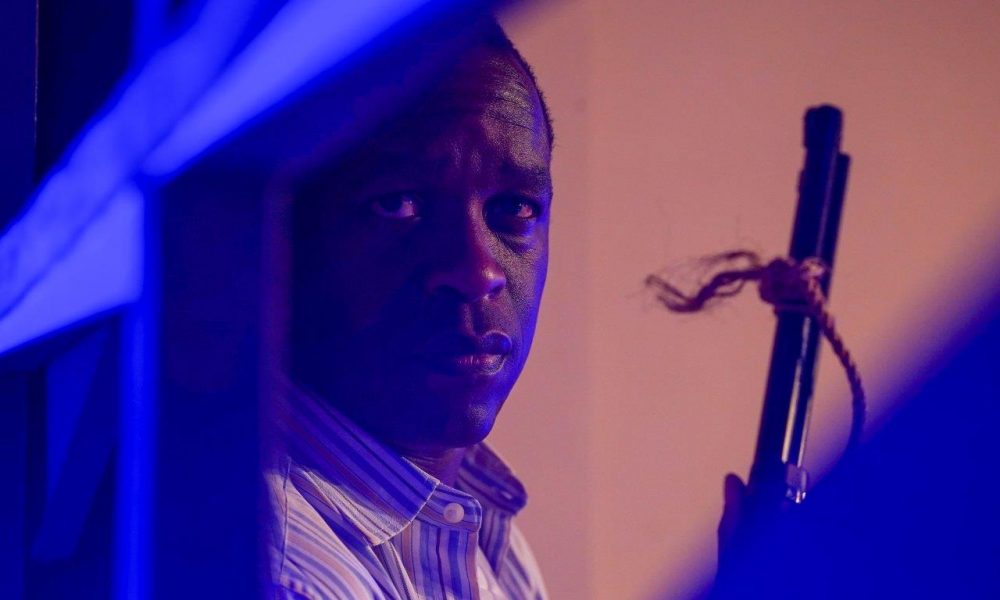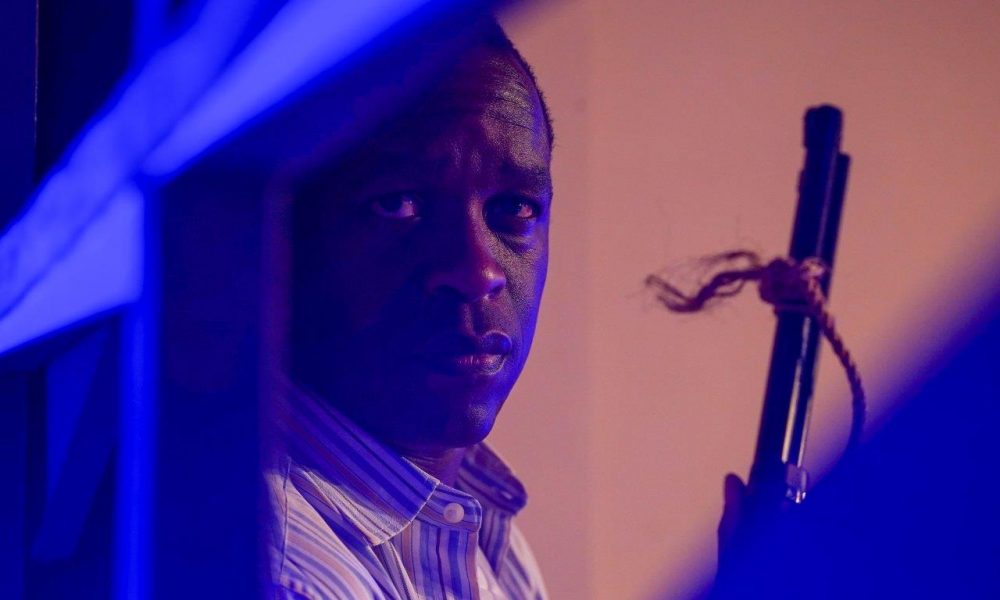 Today we'd like to introduce you to Marc Antonio Pritchett.
Marc is a classically trained actor, singer and stunt combatant with over 20 years of professional experience. He has appeared on the small screen in such shows as: The Privateers, JAG, Arrested Development with Jason Bateman, and The West Wing with Martin Sheen. On the big screen, some of his appearances include: The Onion Movie, The Bacchae, Soldier of God, and Frost Portrait of a Vampire with Gary Busey. He has also worked with award-winning recording artists such as Justin Timberlake, 30 Seconds to Mars and Josh Groban and performed live with Jordan Smith on NBC's The Voice. As keyboardist of the indie band Velvet Chain, his talents were featured in Buffy the Vampire Slayer and Sex and the City.
Pritchett was a double major in drama performance and music composition at the University of Georgia. It was there that he studied acting, directing and stage combat as well as piano, voice and film scoring. He later would study Shakespeare and film acting with Dr. Patrick Tucker and Meisner and Linklater with Tony-award winner Kent Klineman.
In addition to actively pursuing his acting and singing careers, Marc is quite active in the stunt fighting world as well. With over 20 years of theatrical combat experience and over 30 years of martial arts experience, he has worked in live events, theatre, opera, TV, film and has just begun a foray into the world of motion capture. He works professionally through his company Artistry In Action and teaches theatrical combat through his combat school, The Art of The Swashbuckler.
Simply put, Marc Antonio Pritchett has a unique combination of skills and talents that make him an asset to any production.
Marc Antonio, can you briefly walk us through your story – how you started and how you got to where you are today.
I was born in Washington D.C. Like most kids, my first exposure to music was in grade school. I really took to it and much to my parent's chagrin practiced night and day. When I was eight, my mother passed away, and music became less like a hobby and more like an escape. I became that introverted little boy who spent hours alone in his room rather than going outside to play. I was playing music and preferred it that way.
When I reached fourth grade, I moved up from the recorder to the clarinet. I also made my acting debut in a school production of the "Golden Goose" where I played a musician and the queen's guard (a strong bit of foreshadowing). It was not long after this that I fell in love with the piano. I had joined the school chorus and was fascinated by the complexity of the piano accompaniment. I had grown up on instruments that could only play one note at a time so the piano was really a big deal. I asked my stepmom and father repeatedly for a piano and piano lessons. They assumed that it was a phase and said no. Besides they had just shelled out a lot of money for a clarinet that they figured would be gathering dust any second.
Determined, I kept trying to find a way which mostly amounted to watching someone play and copying their movements. Sometime later, I was attending a cub scout event over at a friend's house and there was a piano there. Several parents and a few kids were taking turns playing it. When they were done, I went up and tried my best to reproduce some of what I had seen. Seeing my determination, one of the parents asked if I was taking piano lessons. I said no, I could read the music but I didn't know what notes went with what keys. Smiling, she pointed out middle-C and explained the black keys and their relation to the rest of the keyboard. That day the doors were flung open, and I was a piano player.
By the time I reached high school a lot had happened. A custody change had moved me and my brothers out of Metro D.C. and into southern Georgia (a massive culture shock). A year after the move, my grandmother (and new guardian) passed away and I found myself living on my own at the age of 15. I had the social security check (from his birth mother's passing) sent to my best friend's parents. They cashed it, gave it to me and I used it to help pay my rent and bills. I also worked at a local pizza place. This major shift in no way changed my love of the arts. I had since become fairly proficient at piano and had learned to play the saxophone, among other instruments. I was involved in the school marching band, music program, and various other musical activities.
I also found myself continually cast in school plays and ultimately joined the Thespian Society in high school. As much as music helped me get through the turbulent times of my life, it was acting that pulled me out of my shell. This, in turn, helped me find my third love, martial arts.
Senior year, some faculty members raised money to send me to a music camp at the University of Georgia. All day long, there was nothing but music. I was in heaven. I had always dreamed of going to a school of the arts and this was as close as I had ever been to it. The camp began with each student playing for a panel of teachers. I remember being very nervous but determined to do a good job. I played the 'Minute Waltz' by Chopin and Sonata K545 by Mozart. I remember one teacher, Ivan Frasier, listening very intently to my performance. He kept staring at my fingers curiously and then would turn away and listen. I finished my final piece and looked up to see his response. He smiled and said, "You've never had a piano lesson in your life, have you?" Not knowing quite how to take that, I admitted to him that I was mostly self-taught. He smiled again and explained that he thought I had done quite well with the two pieces. He was just amazed that I could have come so far without formal training. He also explained that my piano fingerings were intuitive and therefore grossly inefficient. He told me that I was making both of the pieces way more difficult than they had to be. Moreover, he told me that if I took the time to straighten out my fingerings, I could learn to play some of the most difficult pieces in the repertoire. Then came the life changer. He told me that if I moved to Athens, he would give me free piano lessons and teach me what I needed to know to pass the audition for the school of music. Fast forward a few years, and I was a double major in music and drama at the University of Georgia.
I was also progressing very quickly in my third love, martial arts. During my senior year of high school, I won a series of tournaments that qualified me to try out for the US Junior Olympic Tae Kwon Do Team. I did not have the means to travel to Colorado so unfortunately that is where that story ends. However, in college I qualified to compete in SuperGrand World Games 7, an international sport karate tournament featuring fighters from 23 countries. I came in as an unranked wildcard and fought my way to 5th place. It was this achievement that caused me to take a hard look at my future. How could a person simultaneously pursue a career in music, acting and martial arts? But on the other hand, I couldn't be happy unless I was working on everything I loved at the same time.
One of my acting teachers would give me the answer. She explained to me that I was a very talented actor and that was the key. It was the only profession where all of my abilities came together. A talented actor was one thing, but a talented actor who could sing, play an assortment of instruments, and who was proficient in martial arts & fencing was invaluable. At her advice, I changed my music major to composition, something I always loved and began to learn the art of film scoring. I also started to train in stage combat and stunt fighting. This was the first bit of real focus I had ever had and would ultimately lead to the biggest move of my life, Los Angeles.
Great, so let's dig a little deeper into the story – has it been an easy path overall and if not, what were the challenges you've had to overcome?
My biggest challenges have been access and opportunity. Systemic structures and traditions have greatly impeded my upward mobility. More recently, my main challenge has been withstanding friendly fire from activists who put their fingerprints all over the butterfly wings of opportunity in hopes of creating positive change. More often than not, they end up making a bad situation even worse.
I'm trying to use those experiences to guide my actions as co-artistic director of Sacred Fools Theatre Company and as head of our EDI committee. It is my hope that I can troubleshoot the system, open doors that have previously been closed, and help as many underserved people as possible to reach their full potential.
Is there a characteristic or quality that you feel is essential to success?
Determination and out of the box thinking. I try to make the most of every resource and opportunity that comes along. The world may not be fair, but I never want to give in to 'self-fulfilled destiny'. When you leave nothing on the table, it makes it easier to live with the result.
Contact Info:

Image Credit:
QuainPhoto, Velvet Chain, David Haverty, Larry Mitchell, Matt Ennis
Suggest a story: VoyageLA is built on recommendations from the community; it's how we uncover hidden gems, so if you or someone you know deserves recognition please let us know here.