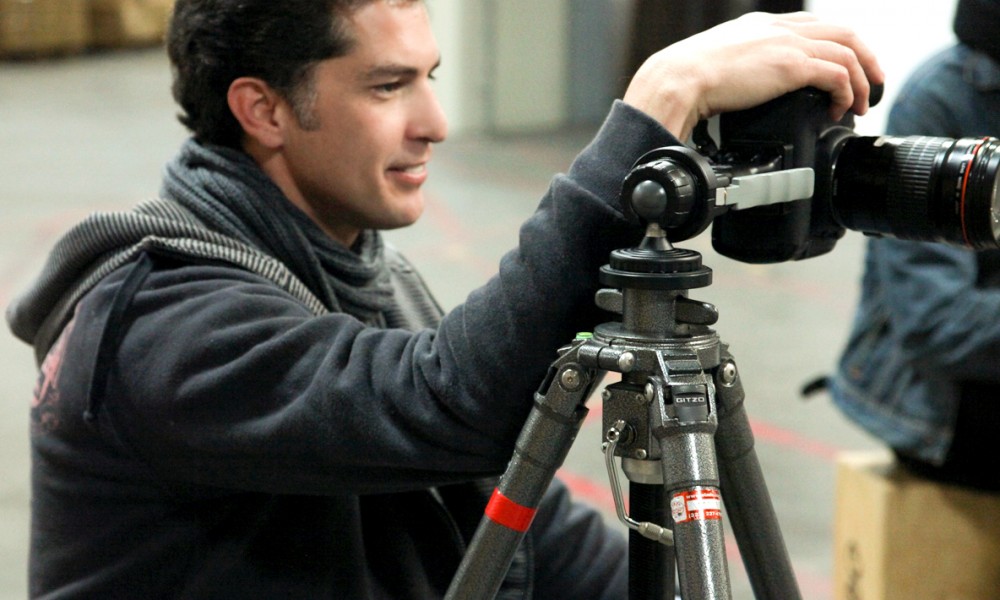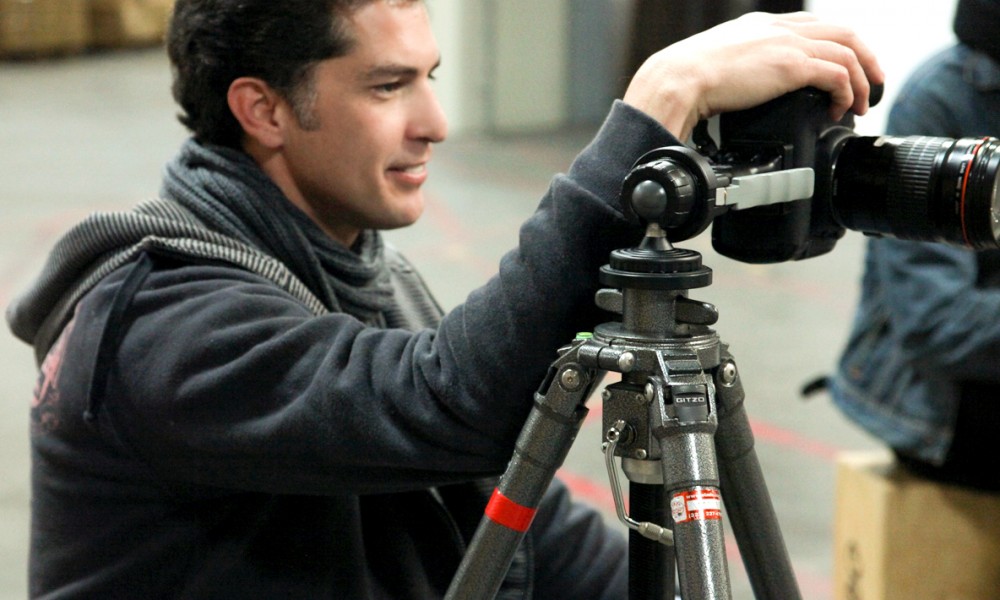 Today we'd like to introduce you to a super dad and an inspiring creative – Anthony Moore.
Anthony , please share your story with us. How did you get to where you are today?
I've led a pretty interesting life and been fortunate enough to experience things and spend time with interesting people that most can only dream of. I just don't know where to really begin? I guess I'll start with the most important:
Being my 14-year-old son, Griffin's father is the most important as well as the most satisfying and fulfilling aspect of my life. I grew up not realizing I had ADD. It was rough, I'm very dyslixic. I had low self-esteem and had to learn like myself at a later age than I think one should. My son has ADHD and he is thriving. His mother and I make sure he understands that dealt with properly, it can be an asset that enables him to view life around him with a unique perspective. With the proper medication, diet, exercise, creative balance, it's like having a little bit of a super power. He is a genuinely kind person, super smart, 4.0 student, easy going, funny, is in Drama, sketches and plays the guitar. I guess what I'm trying to say is, where I am professionally is probably not where should be at this point in my life, because I choose to make it my priority to be available to my son physically and emotionally. Griffin's mother is Teri Polo, the actress from the "Meet the Parents" movies and is currently on a show called the "Fosters". While she is a very loving and caring mother, she pretty much has always had a crazy schedule, life of a working actress. However, we have found a good parental balance and things have worked out well.
I was Born in San Diego, grew up in Chula Vista. parents divorced when I was 8. Raised by my mom and sister. Mom worked two jobs. My sister is 2 years older and is a software engineer/code writer. They are both still in San Diego. My mom is retired and my sister just celebrated 3 years of marriage after being with her partner Tracy for over 20 years (who is a detective Sargent for the SDPD) ,after prop 8 got repealed. I still visit a few times a year and they come up. My son is very close with his Aunts and Granny.
Graduated from The American Academy of Dramatic arts in 1989 Met Teri at Baily's Gym in the valley in 1995. Married 1997. Son born 2002. divorced 2005. I acted in small parts doing mostly commercials and a recurring on a soap until 1996 when I decided to be a photographer. I've never taken a class or read a book on photography. My close friend Randall Slavin (now a big celebrity photographer) used to shoot head shots, he told me this "make sure your settings are 60 5.6, use ilford 400, use a long lens, crop heads and don't be afraid of negative space. I started shooting headshots and did very well for years. All my photography knowledge has come from trial and error 1999, my friend Adam Duritz of Counting Crows asked me if he bought all the equipment, would I learn how to use it and follow the band around South Africa for a few weeks. (I had 1 week to learn how to use it) Of course, I said yes. That's when I begin shooting digital video. I toured with Counting Crows all over America, filmed and photographed them in the studio while recording. I started working with a few bands, "Live", "Gigolo Aunts" and then I got the opportunity to work with the Bangles. Jay Roach had just directed Teri in Meet the Parents, where I met his wife Suzanna Hoffs, she was doing some gigs at The House of Blues and asked if I would do for them what I was doing for the Crows. I did, it was a great experience. From that, Jay called me up and said he needs the audience to fall in love with Teri during the opening credits of his movie. He wanted to ask the studio for some more money to go around Chicago and shoot her and Ben Stiller doing things as a couple, Cubs game, boating on the lake, shopping, etc. So, he asked me if I would go around Los Angeles with Teri and film her. He would put the footage together and pitch the idea to the studio. Turns out someone liked it so much, they decided to use it for their title sequence. They sent it off to Randy Newman and he wrote a song that got nominated for an Oscar. I always felt pretty good about that.
Sort of proposed to Teri at the Sears in Burbank 4/19/97 and went to Vegas the next day 4/20/97 and got married without telling anyone until after. I bought a house in Studio City in 1997 sold it in 2003 and moved out to a bigger place in Tarzana (within a couple months filed for divorce) I mostly Shot Head Shots and Counting Crows until my son was born in 2003.
After 9/11, I went from never wanting kids to wanting one. Teri and I discussed and decided to try. Was in the studio with Counting Crows shooting them record their album "Hard Candy", (the song is actually based on a photo I took of a girl Adam was seeing while we were touring, I believe it was at Jones Beach). when I got a call from Teri at 10pm saying to come home because she was ovulating. Next thing you know she is pregnant.
Teri made considerably more money than I did. We agreed I would be the stay at home parent.
Terrible divorce from 2003-2008. Official 4/19/05 8 years to that day in Sears. Teri and I have a great relationship now. Wasn't always the case, but what was always the case, we treated each other very well in front of and in regards to our son. moved to the South Bay in 2007
I moved to the South Bay in 2007 and started shooting beach volleyball in 2010. I was the photographer for team "Stay Thirsty" during the Manhattan Beach 6man. Every year I would shoot the six man. One of the guys from that team connected me with Josh Glazebrook the now Creative director for the AVP, but at the time I believe he was doing social media. He asked me to come up to Sana Barbara for the AVP Championship and shoot for him. We had a good connection, worked well together and kept in touch.
My girlfriend works at Vistamar, her old assistant, Sydney is Marci Sicoli's now wife. Marcio is Kerri Walsh and April Ross' coach. He approached me about doing videos of him teaching coaches how to coach. So I spent all of last season going to about 30+practices, AVP in Huntington and Manhattan as well as the FIVB in Long Beach. This season I've shot 3 AVP event Huntington Beach Manhattan Beach and Seattle.
My partner Doug Richardson and I are setting up a little studio in Torrance. My current volleyball photography goal is to shoot the Swatch series in Gstaad. I want to help grow the game, promote it. I love it, the work and effort it takes to be Olympic Champions like Kerri and April only come one way and that's by grinding every day!
Has it been a smooth road?
Biggest struggle was ADD and my divorce.
Tell us about your childhood, what were you like growing up?
I think I was a bit of a troublemaker. The only real interests I had were playing sports. Until the last month of High School, I still thought I would be drafted as a Professional Baseball Player, even though I quit playing halfway through the season (I had a very bad attitude). I had ADHD, no discipline and was very impulsive.
What is your favorite childhood memory?
One of my favorite memories was hitting my first grand slam off of the scoreboard in center field to win the game in little league (same little league "Chula Vista" that won the "Little League World Series" recently. Another was being the starting 1st baseman of my High School team as a 14-year-old Freshmen, even though we had a few Juniors on the team.
So, what should we be on the lookout for, what's next in store for you?
I plan on being the best father I can while making myself available to my son as much as possible for the next 4 years. Being his dad is priority #1. Other than that my biggest goal is to shoot the "Swatch Major Series in Gstaad next year. Not sure how I'm going to make that happen, but I'm confident I can get there next year.
Contact Info:
Website: www.amoorephoto.photos
Phone: 424-237-4405
Email: amoorephoto@mac.com
Instagram: amoorephoto_
Facebook: amoorephoto
Other: twitter: amoorephoto_