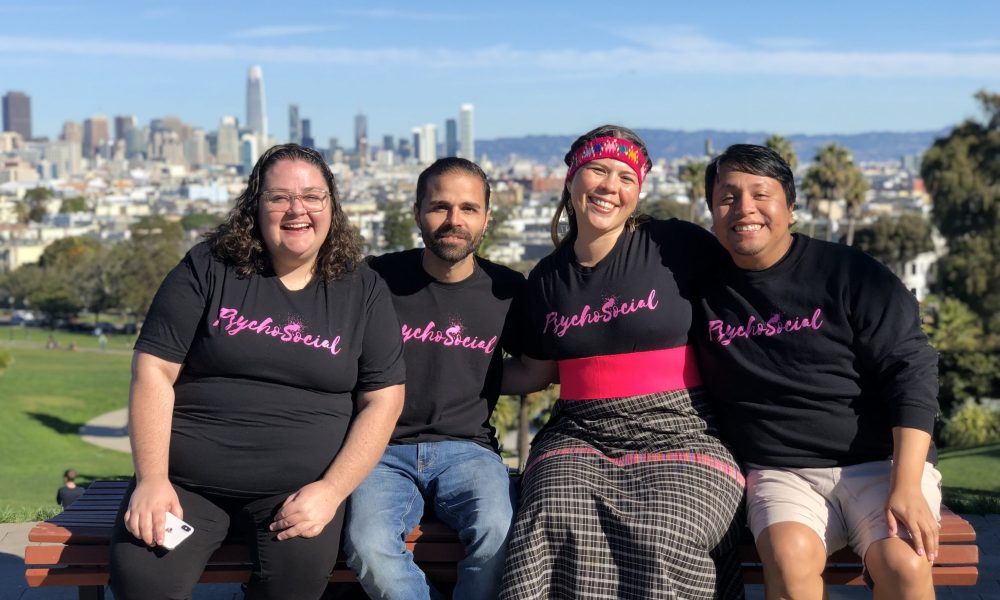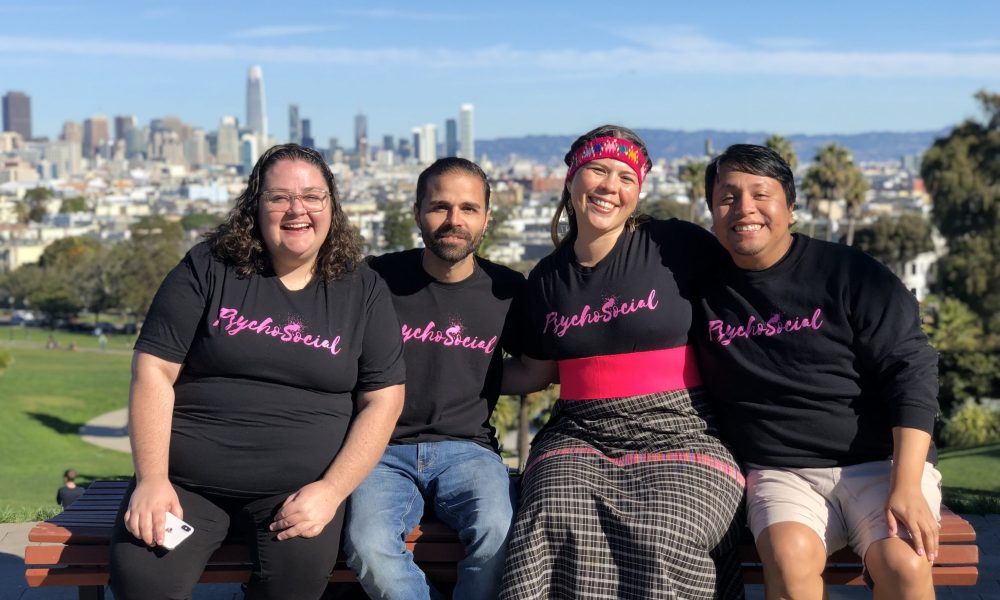 Today we'd like to introduce you to Luis Cornejo.
Luis, let's start with your story. We'd love to hear how you got started and how the journey has been so far.
I grew up in Inglewood, CA. During my youth, Inglewood was considered one of the most dangerous communities in L.A. It was not uncommon to hear about gang violence, police brutality, theft, or drugs. Today, Inglewood has gone through various changes and is currently being gentrified. My upbringing in Inglewood was part of what inspired me to become a therapist and work with high need communities.

It's no surprise, even today, that mental health and mental illness still carry high levels of stigma. This is especially true in communities of color where going to therapy or getting help isn't always seen as a strength, but rather as a sign of weakness. My family, like so many other families did not always understand the importance of mental health. We rarely talked about how our personal problems impacted us and my parents didn't really believe in therapy or medication. Looking back I definitely believe that having had access to therapy and knowledge about mental health would have made a huge difference in my life. This is one of the major reasons why I eventually became a therapist and why I created PsychoSocial. I believe in the power of knowledge, education, and access to mental health services.
Becoming a therapist was not always part of the plan. Like I mentioned before, I didn't really know too much about mental health, I did, however, know that I wanted to work with people and I wanted to do something to help. At first, I wanted to become a doctor. I wanted to help people and make them feel better physically. It took some time before I realized that I actually didn't enjoy my pre-med courses and I was much more interested in helping people in a different capacity.

After this difficult but much-needed realization, I began to research more options for majors. I eventually decided to major in Child and Adolescent Development with an emphasis in Public Policy at SF State hoping to become a teacher or politician. When I graduated, I quickly started work as a teacher at an early childhood development center in San Francisco.

My years as a teacher were fundamental in solidifying my love for helping others and passion for early education. After three years, however, I began to think about how I could grow and increase my ability to continue helping people in a different capacity. It was at this time that I decided to go back for my masters in counseling psychology.

I did a lot of research before I applied to the one school I really wanted to go to (CSULB). When I was accepted, I relocated from San Francisco to Los Angeles with my partner and began my masters program. After about 2.5 years I finished my program, finished my internship at the Pasadena Mental Health Center, won a state stipend award, and got my first job working at a non-profit agency (CII) providing in-home and school based therapy.

The program I worked for during my time at CII was an intensive services program. This meant that most of the children I treated were considered high risk. In just my one year at CII, I learned a lot, cried a lot, and grew not only as a therapist but also as a person. Although I loved the work, my partner and I decided to relocate back to San Francisco. Before I moved I was able to secure a job at another non-profit (Instituto Familiar de la Raza, Inc.) in the Mission District as a mental health consultant for the agency's early intervention team.

This role has been another defining experience in my career because I was able to return as a therapist and continue working with teachers, children, and parents in a completely different capacity. What made it special was that the agency focused on the Mission District of San Francisco, which is predominantly Latino and African American. My work with these families has been a continuous source of inspiration for me.

It was during my first year of working as a consultant that I began to really think about my career and my passion. One night while I was talking to my best friend (now co-founder of PsychoSocial), we started brainstorming ways we could share our passion in a larger forum. This is how PsychoSocial was born.

PsychoSocial began as a blog where we posted about mental health topics and shared resources for supporting children and families. Over time, however, PsychoSocial grew. As we started to get a better indication of how we wanted the site to work, I became interested in the use of media like film, audio, and social media to spread our message and knowledge of mental health. After some troubleshooting I began implementing media into the site and focused on creating content (video editing, audio editing, etc.). I was by no means an expert and I learned mostly on my own and with the help of other people who were also working on content creation. Once PsychoSocial gained direction, more people began reaching out and showing interest in the work we were doing.

We created a leadership team composed of mental health professionals and found contributors (all mental health professionals as well) to the site that shared our same passion for mental health. PsychoSocial is now a multimedia site that is continuously growing as we find new platforms to share our message about the importance of mental health and working to de-stigmatize mental illness.

Great, so let's dig a little deeper into the story – has it been an easy path overall and if not, what were the challenges you've had to overcome?
"The roads to beautiful destinations are hardly ever smooth." When we first started, we realized that we had very limited funds and knowledge of what we were doing. We spent countless nights and days brainstorming and trying to problem solve the missing pieces. We had so many questions like how do we create a site, how do we pay for all these services?, what equipment do we need?, how do we use social media?

Yet, through hard work and dedication we managed to make continuous small but significant growth. Our biggest struggle was really finding our niche. We didn't want to be just a blog, but we also didn't know where we wanted to go.

For me, as the founder, I constantly dealt with imposter syndrome. I was worried that I was taking on too much and overextending myself. In a lot of ways I still am, but I've learned to balance and grow in my leadership role. We are still a small site and are learning a lot about the direction we're heading, but it's a lot more clear than it was at the beginning.
Financing PsychoSocial is another struggle we have dealt with and continue to deal with today.
PsychoSocial is personally funded by our leadership team, and as you can imagine it can be expensive. Thankfully as we grow we are receiving more opportunities. Part of PsychoSocial's function is also to grow as a mental health consultation firm for media.

We find that so much out there from movies, music, shows, etc. often reinforces and influences societal attitudes about mental health and mental illness. The media is a powerful tool and if used appropriately it can provide a better understanding of mental health.

Please tell us about PsychoSocial.
PsychoSocial is a multimedia platform founded by Luis Cornejo, LMFT and Co-Founded by Katherine Dominguez, ASW. It is designed to promote mental health awareness, knowledge, and advocacy as well as fight to de-stigmatize mental illness.

Through the use of written text, video, social media, and audio, our hope is to create dialogue and support for mental health awareness. PsychoSocial strives to highlight issues and topics impacting LGBTQ, POC, and other disenfranchised communities.

The site is also dedicated to highlighting topics related to mental health, which include creativity, culture, and current events. We conduct interviews and coverage on individuals who are creating movements and awareness through art, media, and other means.

In the past, we have interviewed and collaborated with Antonio Castellanos, the creator of Joteria, a twist on the traditional Mexican game of Loteria. We have also interviewed Armando Ibañez, the director, writer, and star of youtube based series Undocumented Tales, which explores the life of an undocumented gay man working as a waiter in the United States.

Our current staff is composed of ten individuals including the founders Luis Cornejo, LMFT & Katherine Dominguez, ASW. The rest of the team includes Liz Hinojosa, AMFT (Creative Content Manager), Daniel Nieves (Media Editor and Contributor), and Julia Stanislav (Outreach & Engagement Manager). Our blog contributors include Dr. Shainna Ali (Guest Blogger), Alejandra Alvarez, AMFT (Guest Blogger), Alyssia Cruz, ASW aka Therapist Aly (Guest Blogger), Monica Jauregui, ACSW (blogger), and Cristal Martinez Acosta, LPC & Creator of Through the Eyes of a Therapist Podcast (Guest Blogger).

We are in the process of expanding our team, exploring funding opportunities, and organizing more quality collaborations with other mental health professionals to promote our message. We currently have partnerships with Antonio Castellanos creator of Joteria, Brandi Carlos the founder of Therapy for Latinx (Therapist Directory), and Vineel Maharaj, AMFT and Founder of PsychNest (Mental Health Book Summary Subscription Site). We hope to continue growing and creating partnerships with other businesses, agencies, and startups.

One of the major things that sets us apart is that we are all mental health professionals focused on using media, technology, entertainment, and education. I guess a good comparison would be that we are like a mental health BuzzFeed (at the early stages) (maybe replace "we are like a mental health BuzzFeed (at the early stages)" with "we are like an early stage BuzzFeed") with an added mental health media consultation focus.

Do you look back particularly fondly on any memories from childhood?
This is hard because I have some great memories, but my favorite memory from my childhood was when my father asked me what I wanted for my 11th birthday and I asked him for a medical book. He didn't try to dissuade me or even question me. Instead he surprised me the following week with a gigantic medical encyclopedia. This always reminds me of how much support I had from my parents. They both immigrated to the U.S when they were teenagers and struggled most of their lives, yet my father always encouraged me and was always present for my successes growing up. This memory serves as a source of motivation and inspiration in my work as a therapist.

Contact Info:
Getting in touch: VoyageLA is built on recommendations from the community; it's how we uncover hidden gems, so if you know someone who deserves recognition please let us know here.