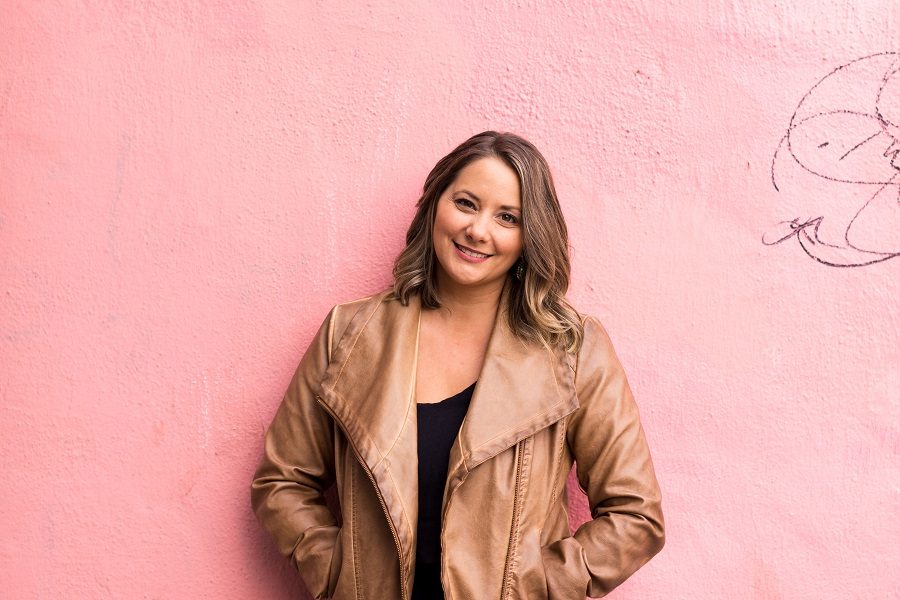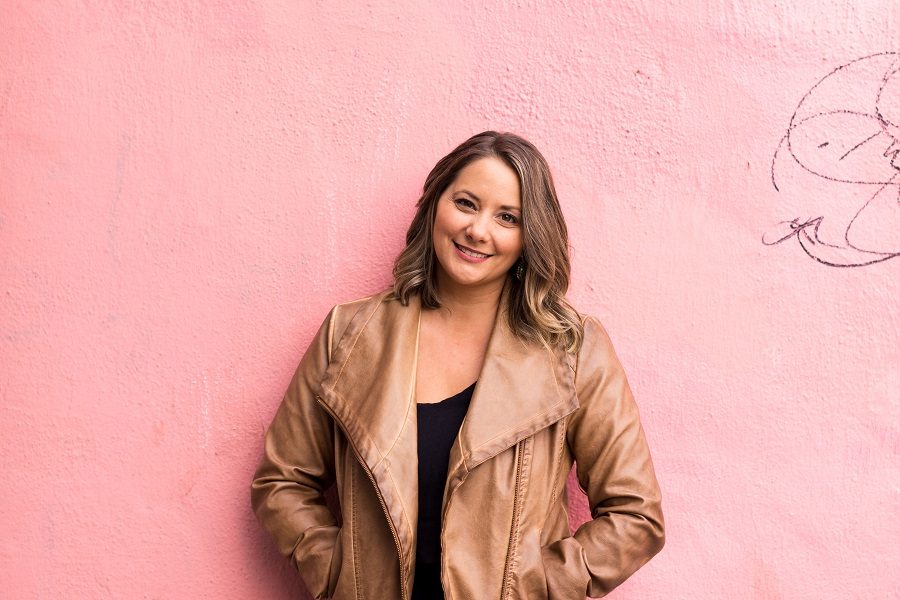 Today we'd like to introduce you to Kristina Voegele.
Thanks for sharing your story with us Kristina. So, let's start at the beginning, and we can move on from there.
From a young age, I always knew I was being called to do something that made a positive impact on the world, and that something inside of me came alive when I was writing, but it felt completely unrealistic to believe that I could make an income and an impact with my words.
I remember it like it was yesterday. We were sitting around my parent's kitchen table, it was Christmas vacation and my brother and I were both home from our respective colleges. I proudly declared I'd decided to major in English and my brother's reply was:
"You better get used to saying 'Would you like fries with that?'"
The stereotype of the struggling writer is real, and at the impressionable age of 19, there was only one thing I was sure of: I didn't want to struggle. I majored in English but resigned myself to the idea that I'd have to figure out another way to make money because becoming a successful writer was a pipe dream. Writing would just have to be a lifelong hobby.
So I worked in politics (because the 22-year-old optimist in me wanted to change the world!) only to discover I really didn't want to know the way our government actually runs (suffice to say it was not inspiring). Completely disillusioned by my brief stint in legislation, I then decided that I just wanted to make a lot of money, so I went into sales.
Shortly thereafter, after being a sales failure of epic proportions, I was quickly reminded how persistent that gosh-darn Do-Gooder inside my head really was. If I learned anything from my humbling experience as a salesperson, it was that money did NOT motivate me. Not in the least bit. I apparently had to believe in what I was doing/selling. (Sigh.)
So… I got a job at a non-profit! And that sustained me for a while. Yet even though that career fulfilled my inner Do-Gooder, the force driving me to write was still strong. No matter what I did, book ideas and poems would come to me in my sleep. This love of words wasn't letting me go.
And so, against all conventional advice or wisdom, seven years after the "would you like fries with that" intervention, I decided to do the thing that made the least amount of sense to everyone else but felt right deep in my bones: I decided to quit my day job and move cross country to California to become a writer.
Fast-forward another two years later: The day I scored my first paycheck as a writer. I bought myself the fancy watch I'd been longingly staring at through a store window during my two broke years in grad school. I'd wear that watch to remind me that I was the author of my own success story.
Not only was I being paid to write, I was being paid 3x what I'd ever made in any other job. Turns out not everyone has a knack for words, and it's an insanely valuable skill in our copy and the content-driven world.
A few years later, after writing for some of the worlds biggest brands, I decided to leave the stability of my corporate writing job to start my own coaching and consulting business because I believe that if you have something to say, the world needs your voice. I want to use my limited time here to help other women listen to the wisdom of their own hearts instead of basing their decisions on what makes sense to other people.
If you are someone who wants to use your gifts and passions to create a business of your own that will give you the freedom and flexibility you crave, and the ability to make a positive impact on the world, you're in luck, because there's never been a better time to be creative in history!
Our gifts are inside of us to be shared, and we don't really feel alive until we do THAT work.
Great, so let's dig a little deeper into the story – has it been an easy path overall and if not, what were the challenges you've had to overcome?
I've learned a few things in my decade-plus as a professional writer and even more the past couple of years I've spent building my online coaching business. For me, the biggest struggle (and I think it's the biggest struggle for all of us) is dealing with and overcoming my own fears of rejection and failure.
Because the REAL work of successful entrepreneurship (and I'd say a fulfilled life in general) is: LETTING YOURSELF BE SEEN. It's the real work because it's the scariest part. It's the real work because it requires us to be vulnerable and show up and share ourselves with the world, with no guarantees of how the world will respond.
It's also the real work because it's what's required in order for us to earn the confidence that comes from DOING the DO. The problem is most aspiring creatives and entrepreneurs want to feel confident before they begin, so they never TRULY begin.
Instead, they get caught in the ultimate catch-22: their self-doubt and fear leads them to take action only in areas that are in their comfort zone, which lead to the same results they've already been getting. It's easy to stay busy doing the things in our comfort zones because that doesn't risk injuring our self-esteem. Unfortunately, it also doesn't take us to the next level.
In the beginning of my business, I spent all my time writing marketing copy for my website and stressing over creating a beautiful, professional looking brand (which made sense considering my former day job was as a copywriter for an awesome brand).
I told myself I was doing it the right way because I'd never attract customers until I had it all figured out. Meanwhile, I wasn't marketing myself, wasn't letting people know that I could help them, wasn't writing my book (which was one of the main reasons I wanted to do this in the first place). What I was really doing was hiding.
I was trying to control what people thought of me and risk as little as possible because it felt just too darn uncomfortable putting myself out there and risking rejection or the judgments of other people who just didn't get what I was up to.
I think I was buying into this notion that confidence is a prerequisite for reaching success but the truth is: CONFIDENCE IS A BYPRODUCT OF CONSISTENT ACTION.
This quote from Dr. Thomas Szasz says it best:
"Every act of conscious learning requires the willingness to suffer an injury to one's self-esteem."
In other words, if we're going to grow and expand, if we're going to get places we've never been, if we want to earn MAGNETIC CONFIDENCE, and create the income and impact that comes from it, it's going to require us volunteering to be ridiculously uncomfortable and insecure… for a while. Until we're not.
I really just had to get to the place where I accepted that the more often I'm uncomfortable, the faster I'm going to get the results I'm after.
Please tell us about Grit & Grace Living.
I named my coaching and consulting business Grit & Grace Living after seeing the words in a headline in a magazine and falling in love with them (I'm a sucker for alliteration). I really believe that success in life is about doing the work we're uniquely called and equipped to do, but also equally important is the ability to allow good things to happen and to stay receptive and open to life and what it's presenting to us (this is where grace comes in).
In the times we live in, we all struggle with perfectionism, and so often the most important work I do with clients is showing them where they can give themselves way more grace and do way less because in all the doing and giving, they're closing themselves off from receiving.
I'm really passionate about helping aspiring female writers and entrepreneurs get out of their own way and am most proud of seeing my clients breaking through limiting beliefs and living lives of personal and creative fulfillment that align with who they are and what they value.
My clients are driven and come to the table hungry for more because they know they are capable of more, and they're ready to stop playing small and start writing the lives of their dreams.
In addition to coaching, writing is still a huge priority in my life and business, and there are few things more gratifying to me than a client reaching out and telling me about a huge life breakthrough because of our work together, or a complete stranger emailing me to let me know that an article I wrote helped them.
THAT'S THE POWER OF WORDS. That's why I do what I do.
I recently wrote a short 30-page ebook to help freelance writers get started and have had multiple people tell me the book landed them a job (or multiple gigs)! When we follow our hearts and serve people, miracles happen!
Do you look back particularly fondly on any memories from childhood?
I grew up in Florida, and I just remember summer after summer spending all morning at the beach and leaving just before the afternoon thunderstorms rolled in. On the way home, we always stopped at this ice cream stand called the Dairy Bar for a chocolate soft serve cone. Then we'd go home, shower and fall asleep to the sound of heavy rain and thunder. There's nothing like a post-beach afternoon nap, serenaded by the rain.
Contact Info:
Image Credit:
Sarah Deragon
Getting in touch: VoyageLA is built on recommendations from the community; it's how we uncover hidden gems, so if you know someone who deserves recognition please let us know here.