Today we'd like to introduce you to Kirsten Korot.
Kirsten, let's start with your story. We'd love to hear how you got started and how the journey has been so far.
As a child, I was very connected to my intuition and empathic side. As a result, I remember I often felt like an outsider and different than other kids my age like my soul was older and I couldn't relate to most things kids my age were interested in. As early as 3 years old my parents told me the story of my trying to communicate with a tiger and he suddenly roared and I turned around and said to my parents "don't talk to tigers." My fascination for wanting to communicate and understand the energy of animals and in particular wolves has stayed a constant in my life as well. As I grew older the healer in me became more apparent as I would bring home injured animals or try to tame feral cats much to my parent's dismay.
The three constants in my life have always been my love of music, nature and animals and a deep soul pull to their unique healing energies that I wouldn't understand fully till much later in life as I learned more of the science behind their effect on our mind and body.
I remember as young as 6 years old sitting by the ocean and losing track of hours focused into the sights and sounds of the waves. I suppose I must have been in a form of meditation long before I ever felt pulled to study it in my 30's. As most things in my life have unfolded my intuition has been my guiding force all my life. Even at times when I have fought against it, life circumstances have pulled me back always to trust my intuition and follow it especially when I've been in the "Unknown."
As a child, I sang harmonies with my mother at the piano and I was a natural untrained singer. I continued to dabble in it in my college years and sang for fun. After college my first job was working for Hal Roach Studios as an executive assistant nothing to do with music, nature or animals. That shifted when I met a co-worker who heard a tape of me singing and the next thing I knew I was rehearsing to sing in an all-girl band. So began my deep journey into the world of music that took me for the next several years to singing in all the top clubs on the Sunset Strip, recording in the studio, airplay on KROQ and a wonderful time of adventure and exploration. I continued to work as a singer doing studio work, playing live and in numerous bands until the late 1990's.
During the late 90's into early 2000's, I was exploring my spirituality and started to write my own music with a focus on thought provoking lyrics combined with my rock and r & b music roots. My first song "Sanctuary" talked about our sanctuary not being a place or person but a state of mind. It began to get attention in the spiritual circles and I preformed it at various metaphysical conferences and at Agape in Los Angeles and it took on a life of its own.
Late one evening close to midnight, I remember getting a call from someone who had gotten my number off the back of my Songs of Sanctuary CD and called me to tell me my music had saved their life. She went on to explain that she had felt very depressed and almost suicidal. Someone had given her my CD as a gift and she felt listening to it had calmed her mind and it had a healing effect on her and she wanted to thank me for creating it. I was stunned, overwhelmed and so moved by her call and then my intuition and a voice in my head told me there must be more to why my music was healing to her. This experience began my journey into the study of Sound Healing. I wanted to learn if there was something behind the musical tones in my songs or the vibrations along with the lyrics that created a calming in the body and mind.
My intuition led me on a journey to seek out people working with music for healing. At the time the internet was very new and there was nothing I could find on this type of work. I remember the only thing I could find was a class on breath work and vocal toning and again my intuition said to drive to Orange County and take the class. At that class I met an amazing mentor Gail Chasin who would open up my world to using the voice for healing with Toning. As she toned over me on a massage table in that class I remember he starting to cry and looking at me and saying "you already know this I don't need to teach you." Then when she asked the class what they saw when she had been toning over me one person said they saw the word "Alchemist" around me. I had no idea what any of it meant but the answer would come many years later. Gail and I would go on to intuitively record a sound healing CD called "Elements" that would become a key tool in my own healing journey through a life-threatening illness the same year we released it.
In 2004, as spirit and the synchronicity of life would have it, in the same month that the CD was released I was called into my doctor's office and told I had stage 3 liver disease from Hepatitis C that was from a blood transfusion I was given during surgery I had in my 20's. Unbeknownst to me it had been sitting in my body for over 20's years silently doing damage. I flew up to a specialist at UCSF to be considered for an experimental protocol because I was late stage and my odds of curing it with the medicine at the time were not very good so I was a good research guinea pig for this new protocol. At the time they had given me a life expectancy of maybe 8 years and so I decided to try the experimental treatment which included a combination of eastern herbs and the western chemo-like medicines. Even then I was told my odds were at the most 50/50 it would have any results.
Within the 1st month of treatment, I got worse and my liver levels were higher than they had ever been and the doctor at UCSF decided I was not good research anymore and so he fired me off the protocol and suggested I get on the list for a liver transplant and stop the medicine. I knew that would mean I would most likely die before I would ever receive an organ with the waiting list at that point over 8 yrs. long. Against his wishes I went to my doctor at UCLA and asked to be kept on the chemo treatments and took control over my own healing regime and empowered myself guided by my intuition to find and add other alternative methods into my own healing protocol.
I began a regime combining the traditional western medicine and intuitively incorporated toning and sound healing using my Tibetan bowls on my body. To boost my immune system and combat side effects from the medicine I incorporated tai chi, acupuncture, body talk and visualization and used my own CD "Elements" to go into my body and communicate with the illness. I also learned how to read my own bloodwork and visualize where I needed my test results to be each time it was taken.
Only 2 months after the doctor in San Francisco had given up on me, I remember being on the table getting acupuncture and feeling a shift in my body. I had brought my big Tibetan singing bowl with me as always and my CD player with my "Elements" CD. My routine was to place the bowl on my liver and listen to the track on the CD called "Fire" while I would go into my body and look for the illness which I had visualized as a dragon in my forest and I was on horseback with a sword there to kill him. The joke amongst myself and my friends was that being the animal lover I am I could never actually visualize killing the dragon but instead chasing him out. Only on this day I went into the visualization and connected into my body and couldn't feel or see the dragon. My intuition told me he was no longer there in my body. I remember telling my acupuncturist I couldn't find the dragon and then 2 weeks later when I got my 3-month mark test results back for the first time it read "Undetectable" I still had to stay on treatments for a full year but to this day it has remained undetectable in my body and my UCLA doctor finally admitted to me only a few years ago that on paper I should not have been able to clear it given all the factors in my case. He finally acknowledged that my power of mind and spirit over my body and the alternative methods must have played a role in my healing.
I went on to study Guided Imagery at the Hypnosis Motivation Institute to understand more about the use of this tool that I had been using intuitively. I continued my education incorporating other modalities using EFT, Mindfulness Meditation and Intuitive Coaching.
What I enjoy most now is creating a sacred and loving space to support others in their own healing through any physical, emotional and energetic blockages. I love assisting clients who are facing challenges and similar unknowns in their life and being able to offer them guidance and tools to empower them.
I am passionate about helping people move through issues and make life changes that help them to live a life that feels more passionate, powerful, peaceful and balanced. Part of that includes teaching them the tools to harness, develop and trust their own intuition.
Coming full circle to combine my love of music, nature and animals in 2012 my love of wolves inspired me to create my first Nature Nurture Experience taking people on an adventure with rescued wolf ambassadors for a day of hiking, meeting the pack and then a healing sound bath out under the stars surrounded by the wolf energy and finishing the evening with them howling. It is a way for me to bring people into nature away from the day to day stress in order to clear their minds, have an adventure, get still and quiet and use their intuition in interacting with the animals and each other. I continue to be inspired to create new adventures combining the energies of nature, music and animals.
We're always bombarded by how great it is to pursue your passion, etc – but we've spoken with enough people to know that it's not always easy. Overall, would you say things have been easy for you?
It has definitely not been a smooth road. I think many of us end up working to help others are often pulled in that direction after facing our own struggles that end up guiding us to our soul's work. I know for me it was a natural pull after facing my own health challenges and feeling like I had to empower myself by using my gut and intuition to guide me to learn about alternative modalities.
Along the road, I have had my struggles especially when I first began my journey into the use of sound, vibration, guided imagery and meditation as alternative modalities for healing body, mind and spirit it was not in the mainstream at all like it is more nowadays. Those of us who were at the beginning of working with sound therapy when it was in its infancy often struggled to try to open doors and educate people and get mainstream clients to be open to the real benefits instead of viewing it as something they considered "Woo Woo" and only had a place for those in the metaphysical circles. It is amazing to see the growth and more mainstream acceptance of Sound Therapy and Mindfulness Meditation and other healing modalities.
I think one of my struggles still is when I compare myself to the younger generation of coaches and sound healers that have gained visibility in the last few years. And yet, I know that for me I have always believed there is a place for all of us in the world and clients will gravitate to who they feel a connection to. We all have our own unique journey, experiences, tools and wisdom we bring to the table and I remind myself daily that my life has unfolded as it should and I am where I am meant to be in this moment. I remind myself of all the "unknowns" I have faced in my life and how I was able to embrace and be empowered by those moments. For me the unknown has become that magical place where anything is possible instead of a place of fear or stress. By giving myself permission to "not know" what the next step on the road is has allowed me to create my own next steps and be the visionary and creative soul that loves to create healing adventures and help others to embrace the unknowns in their lives without fear but instead with wonder, grace, peace and feel empowered so that they can make the shifts to manifest what they want in life.
So, as you know, we're impressed with Kirsten Korot International – tell our readers more, for example what you're most proud of as a company and what sets you apart from others.
I am an Intuitive Coach and Mindset Mentor, Guided Imagery Master & Sound Healer. I offer private one on one coaching, group and private Sound Healing Meditation Classes as well as working with people over the phone or by Skype for clients not based in Los Angeles. Whether I am working with an individual or groups I customize my sessions to the client's needs using a variety of modalities and tools, as we are all unique and have different needs. I don't claim to know the secret recipe to life, but I serve as a facilitator and a guide for support and as an accountability partner. I know that my own personal healing journey was the greatest gift I was given because it allowed me to develop my own unique toolkit and techniques that I used on myself to heal and now use in my work with my clients. I still continue to learn and add new tools to the kit that include a number of modalities such as guided imagery, transformational coaching, sound healing, emotional freedom technique, mindfulness meditation, self-love, empowerment and relaxation and stress relief exercises.
I am most passionate about helping people to embrace and move through the unknowns that come up in life in new ways that can relieve stress and anxiety before it shows up in their health.
I recently was inspired to create what I call MindWeeding ™ which is a combination of tools to teach people ways to work with their own energy, intuition and mindset and improve their approach and attitude to a problem or issues by learning how to recognize, remove and replace the weeds in their own mind's garden. I'm looking forward in the next few months to bring this forward online to offer a 6-week group class for those that want to make big shifts in their life in a loving supportive environment and share in each other's journey together.
I continue to create my unique Nature Nurture Experiences ™ that bring people together in nature with animals and sound healing as well as raising funds for organizations I support doing work with animal rescue, protection, advocacy and education.
The thing I am most blessed and proud of is when I can make a difference in someone's life even if I only work with them once. When I do a private session or work with a group and someone comes up to me afterwards and says that I relieved them of pain or stress or helped them get more clarity on an issue I know I'm where I need to be, doing what I love.
So, what's next? Any big plans?
One thing I've learned in my life repeatedly is that even if you make plans be open for the unknown to show up and change those plans. I try to stay open to all possibilities even as I plan for things in the future and most importantly trust my intuition to be my greatest guide along the journey.
What I am most excited about in this present moment is finding new ways to bring my work to a more global audience so that I can help more people deal move through life in ways that feel more peaceful, passionate and empowered and give them tools they can take with them along the journey even long after they work with me.
The biggest challenge and change for me is to bring the work I've been doing in person with individuals, couples, groups and even in corporate settings over the years to an online arena. It requires a lot more technology skills but as with any new idea I've taken on it is an adventure and a leap of faith into the unknown. But as I tell my clients the unknown is a place where all is possible so I'm ready to see what unfolds as I create more online classes and content to help others in their own life journey as a guide and teacher.
I've been working on my two new group classes on Connecting to Your Intuition and Mindweeding™. I plan to launch these new classes for the first time in the next few months so that people who feel a pull to work with me can now get my guidance and learn tools I have shared over the years with my in-person clients from the comfort of their home or location as well as having the support of a group.
I'm excited to be creating some new Nature Nurture Experiences™ for 2018 in and around Los Angeles as well as looking for new animal rescues and sanctuaries to collaborate with around the country to take my experiences on the road to other locations. I am in the planning stages of creating some new fun group classes that will allow people to enjoy a meditation sound bath together with their pet.
I continue to offer my Customized Intuitive Coaching & Sound Healing Sessions in Person, by Phone and Skype
Inspired by the shifts I have seen in people over the course of a day at one of my Nature Nurture Experiences, I recently decided to offer Coaching in Nature session. Walking in nature with my client allows for the space to ease into conversation by first allowing the body, mind and spirit to relax, and the levels of their stress hormones to fall so you can think more clearly and creatively. Nature is a great environment for life and business coaching, where you can get away into nature, away from daily hustle and the concrete jungle to clear the head, think about what's really important and think more clearly and creatively to problem solve and address issues in your life. There are many metaphors in nature that show us the ability to adapt to circumstances and adapt to whatever challenges it meets. Coaching Conversations in Nature are powerful opportunities to envision and embody an experience of what you are hoping to create in your life. Even a single session can be enough to create a shift in your attitudes and your life.
I continue to look to bring my wellness work into more corporate environments by offering weekly classes that can be tailored to include meditation, mindset techniques, coaching and sound healing to improve focus, boost emotional intelligence, reduce stress, burnout and overload, improve teamwork and communication between co-workers.
With all the concerns about healthcare costs these days, I would love to bring these alternative modalities into more employee wellness classes that can help to not only reduce healthcare costs for both the company and its employees but also transform the workplace — not only for the numerous health benefits like decreased sick days and stress levels, but also as a strategy to help foster interconnectedness, communication, teamwork, creativity and innovation.
Contact Info: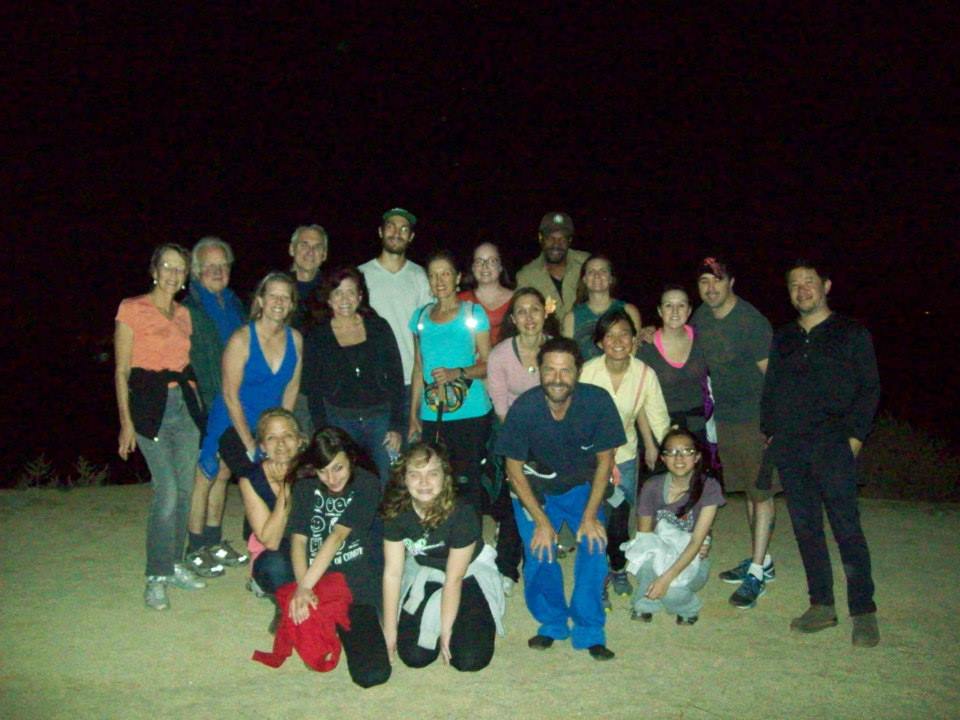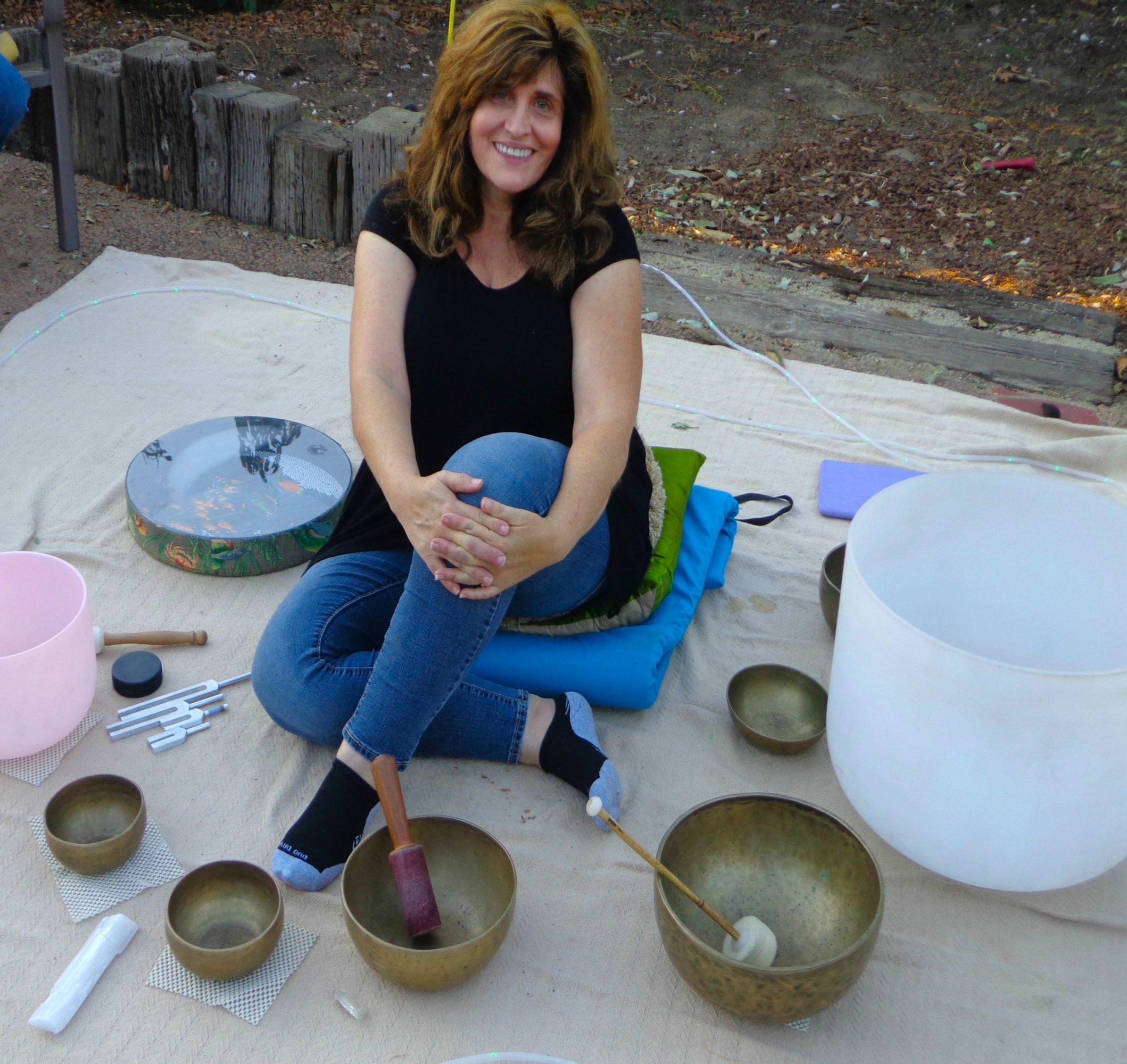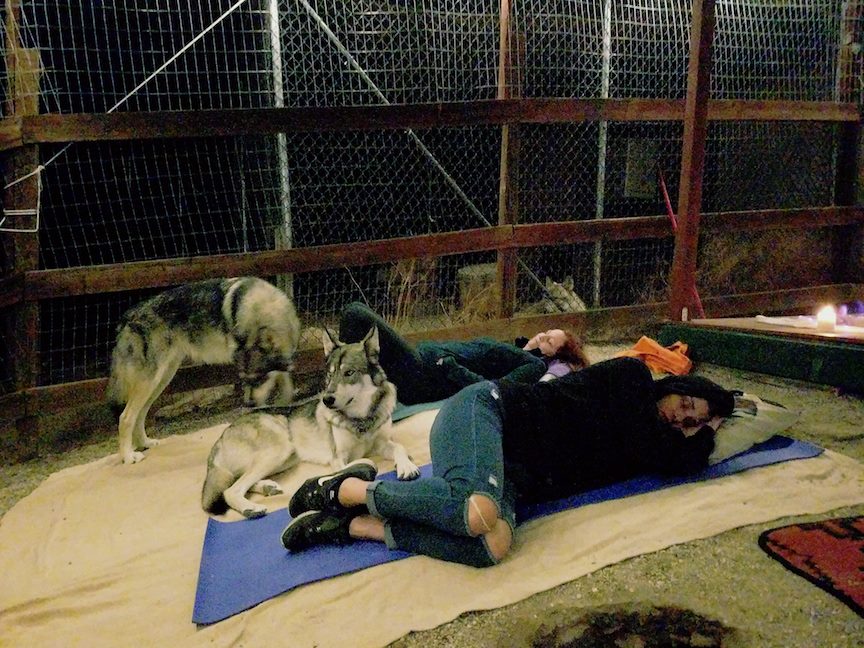 Getting in touch: VoyageLA is built on recommendations from the community; it's how we uncover hidden gems, so if you know someone who deserves recognition please let us know here.