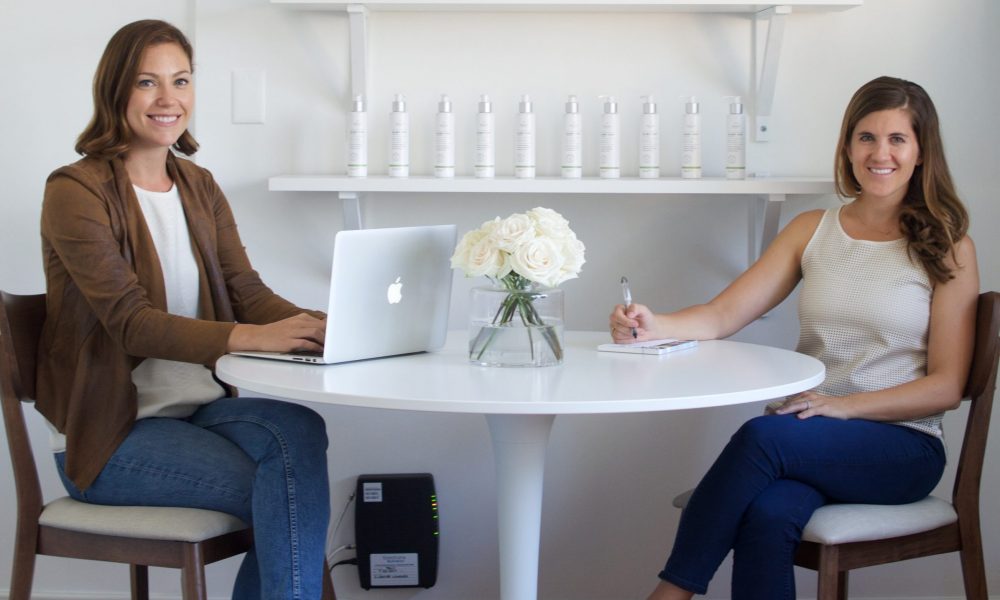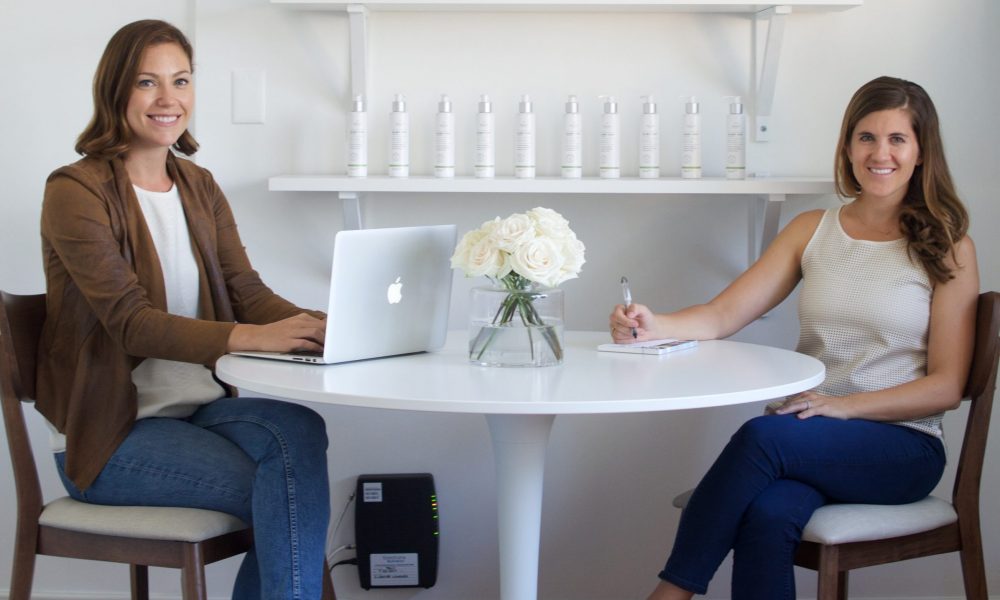 Today we'd like to introduce you to Kerrigan Behrens and Kaley Nichol.
Kerrigan and Kaley, please share your story with us.
Kerrigan: I first learned about CBD through a friend, whose life completely changed when she began using CBD to treat her chronic pain. She had a doctor prescribe it for her when he realized that prescribing opioids for a woman in her 20s might not be the most responsible thing to do. Once she started using it, she was able to live such a fuller life and was in significantly less pain. When I had my first chance to try it, I had one of those definitive entrepreneurial "light bulb" moments. I had been experiencing pretty chronic lower back pain at the time and a friend offered me some CBD. Half an hour after I took it, I felt better than I could remember feeling in ages. The edge was really taken off and, in that moment, I really felt like CBD had the potential to change a lot of peoples' lives for the better and I couldn't wait for the opportunity to do just that.
Kaley: Kerrigan, a friend at the time, was the first person to introduce me to CBD in 2015. Although skeptical of cannabis at first – being that my roots are based in the Midwest where I wasn't really exposed to it very much – I was intrigued by the thought of natural AND effective alternatives to the products in my medicine cabinet (i.e. OTC drugs like Advil and Bengay). It was upon trying CBD for the first time that I felt the pain-relieving power of the plant. Shortly after, Kerrigan and I made it our mission to create a superior CBD experience for people, like ourselves, who care about naturally and intentionally sourced high-quality products.
We're always bombarded by how great it is to pursue your passion, etc. – but we've spoken with enough people to know that it's not always easy. Overall, would you say things have been easy for you?
Kerrigan: In some ways, we've been really lucky because our products have really resonated with our consumers — both from a branding and efficacy standpoint — but in others, it's definitely been a challenge to run a business that is associated with the cannabis plant. As our Chief Marketing Officer, my biggest struggle is that Google and Facebook significantly limit our ability to advertise. Given that so much of marketing now takes place on these platforms, it's really made me have to think creatively about how to reach our consumer.
Kaley: Sagely Naturals was funded with an extremely tight budget. In spite of that, Kerrigan and I turned a profit in the first 6 months and have reported positive net income since we launched. It was important to us to become profitable and prove our concept before taking outside investment. Because of this, we have grown the business on a shoe-string budget — which is a constant challenge for a growing business. It requires us to prioritize us spend in every way including marketing endeavors, headcount, infrastructure and inventory purchasing.
We'd love to hear more about your business.
Kerrigan: When we started Sagely Naturals, we couldn't find CBD products that resonated with us. We wanted the therapeutic benefits of the cannabis plant but we didn't want to have to get high in order to experience those benefits. From a branding standpoint, we also wanted products that we could proudly carry around with us to the yoga studio or display in our bathrooms. Sagely was born out of the idea that we wanted to create an inviting brand that feels therapeutic, familiar, and safe. One that you would see at Target or Whole Foods.
Kaley: I'm passionate about living clean and that extends beyond just the foods that I eat to the products I put on my body. One of the things I'm particularly proud of is that we made the hard choice early on to go 100% natural with the ingredients in our products (which at the same time was an easy call to make) because we believe people deserve clean ingredients in their personal care products. We don't use parabens, synthetic fragrances, artificial colors or dyes, or sulfates (even though these things are usually far cheaper). All of our products are vegan and we also will never test on animals.
What were you like growing up?
Kerrigan: It's not a way I would have described myself until recently but someone called me a "destigmatizer" recently and it really rang true as something that has tied my life together since I was a kid. In high school, I worked for Planned Parenthood as a peer educator. I went through 80 hours of training to be able to essentially be my all girls' high school's sex education and STD prevention counselor. I taught this "class" to girls from 8th grade through senior year, even when I was younger than the seniors. I think people were always fascinated by this side of me—that I was a straight-A student but that I could so comfortably talk about something so controversial. Fast forward to today and I believe cannabis is the next stigma that needs to be broken and the time is now. I think that Kaley and I are in a unique position to contribute to this destigmatization. While I love Bob Marley's music, putting his face on pre-rolled joints only serves to reinforce the stereotypes people have about who is actually using cannabis products. Kaley and I revel in the way we stand out in this industry.
Kaley: Coming from two entrepreneurial parents it was only natural for me to think of myself as a "business woman" starting from an early age. I was always fascinated by the idea of creating something out of nothing – something that exists on this planet only because you made it happen. To that end, I started a full-time nanny service in the summers during high school and worked part-time at REI thinking I would start my own "adventure clothing company". In college, I supported a local menswear store who was struggling to turn a profit and helped in his success by marketing and selling clothing to the business school I attended. It was after working at JPMorgan in investment banking that I realized I had a passion all along to create a business of my own.
Pricing:
Relief & Recovery Cream: $19.99 – $35.99
Relief & Recovery Capsules: $49.99
Relief & Recovery Headache Roll-On: $29.99
Relief & Recovery Spray: $27.99
Contact Info:
Getting in touch: VoyageLA is built on recommendations from the community; it's how we uncover hidden gems, so if you know someone who deserves recognition please let us know here.