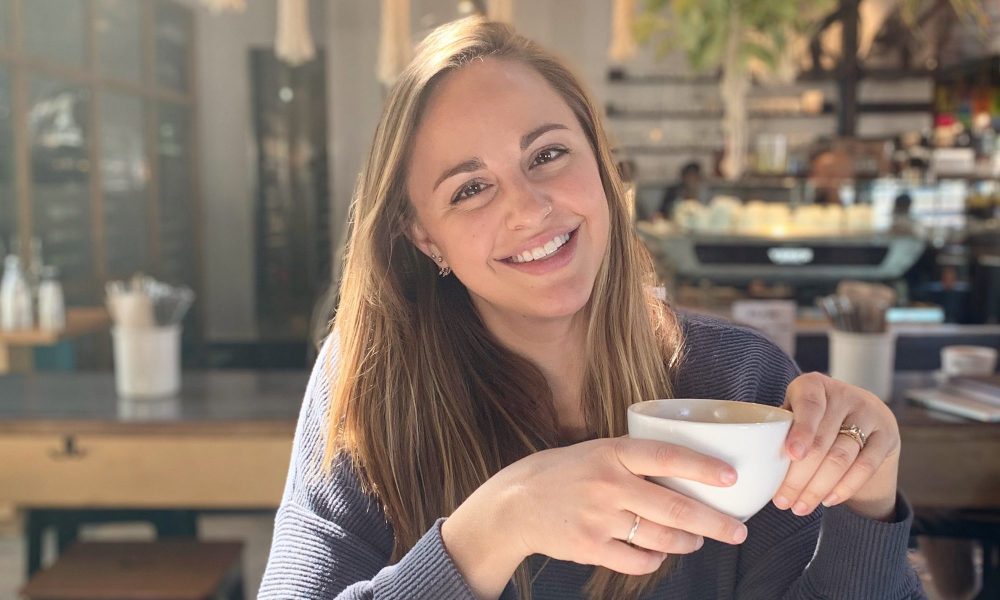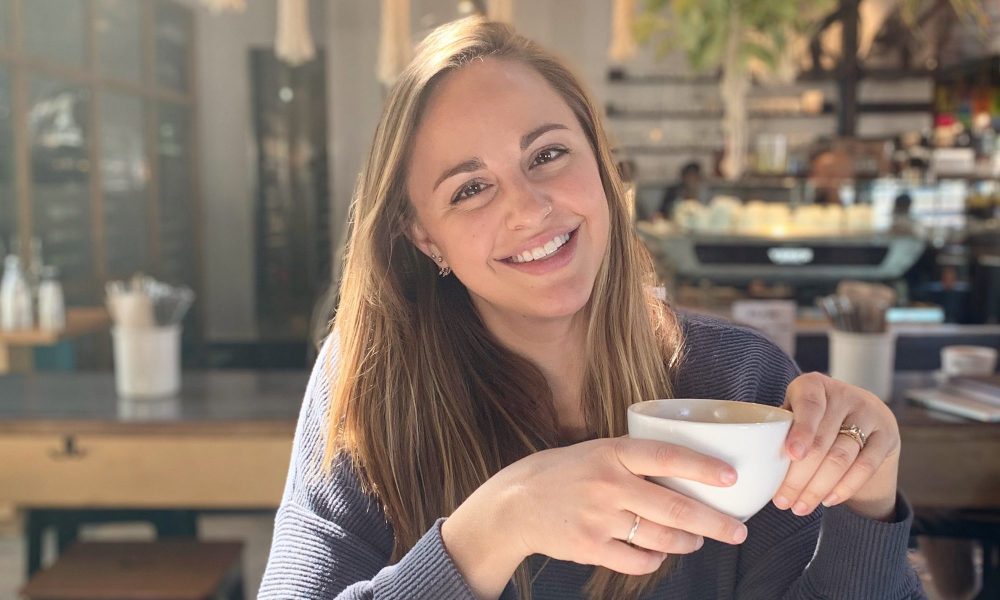 Today we'd like to introduce you to Kelly Baskin.
Kelly, let's start with your story. We'd love to hear how you got started and how the journey has been so far.
I grew up in Chattanooga, Tennessee, where I attended a performing arts high school. From an early age, I had my sights set on Broadway, New York, that whole life. For a project in my senior year of high school, we had to create a five year plan, and I'm both proud and embarrassed to say that I followed that five year plan almost exactly. I graduated from Columbia College Chicago in three years with a BFA in Musical Theatre Performance, became a yoga instructor to support my acting career, and started working in Chicago. The only thing I didn't do in that plan was move to New York. I actually almost did; I put a deposit down on an apartment and made plans to move in with an old friend and everything, but I ended up changing my mind at the last minute because I realized that I hadn't taken full advantage of my connections in Chicago (and thankfully I didn't lose a friend after that!).
Between auditioning, teaching yoga, and not practicing or singing as much as I did in college, I developed a serious vocal injury. Vocally I'm a big musical theatre belter, which is basically a mezzo soprano who yell-sings; think Idina Menzel in "Wicked," Elle in "Legally Blonde," or pop singers like Adele and Kelly Clarkson. My injury was made worse because I didn't know what it was for a long time; I thought I was just tired or sick. When I finally went to an ENT, I found out I had vocal nodules or nodes (yes, like in "Pitch Perfect" – I get asked that a lot!). Nodes are calluses on your vocal folds which prevent them from phonating correctly. I could barely talk, much less sing. It took me a long time to recover vocally and mentally.
An injury like that really messes with your mind because speaking is one of the most basic forms of human communication. I had to monitor every time I made a sound. Was it worth it? Could I send a text instead of call? How can I say what I need in the shortest way possible? I ended up only making noise when I absolutely had to, which was more often than you'd think. I speak for a living, whether I'm performing or teaching yoga. It was a very lonely and painful experience. Thankfully, with the help of an ENT, a speech therapist, and a specialized voice teacher, I have fully recovered. However, I now take a lot of preventative measures to protect my voice (shoutout to Doctor Herbert Sims, Doctor Jan Potter-Reed, and Davin Youngs!).
While I was recovering, I still wanted to be active in the arts community. When I couldn't talk, I completed the writing program at Second City Chicago. When I could speak but couldn't sing, I took a few voices over classes. I thought it would be something fun to try, as I had only heard people talk about voice over but had no idea what it actually entailed. After my first two classes, I made my first commercial voice over demo, which my on-camera agents at the time started to use, and by the end of my third class, I had signed with one of the biggest agencies in Chicago.
My boyfriend at the time, now husband, and I both agreed that we needed to move out of Chicago to fully pursue our careers (he is a musician turned producer/mixer, and he recorded all of my voice over auditions for the first two years!). We decided on Los Angeles, as it was a place where we could both work in our industries. We bought a Prius (of course), put our stuff in a moving truck, and took the most amazing road trip out to LA. It was a freeing feeling; technically we were homeless, had no income, and no responsibilities. When we arrived in LA, that changed. Between our collective anxiety, depression, and inexperience, on top of getting engaged and planning a wedding, our first few years out here were rough.
On the positive side, through a friend I signed with a voice over agent right away and got a glimpse of what it meant to be a voice actor in LA: way more auditions and opportunities, many specific to LA that I didn't have access to in Chicago. Another friend from college helped me get a job at a dubbing studio, where I worked as everything from a production coordinator to a receptionist, and where I'm still the social media manager. Working there introduced me to not only people on the performance side of the industry, but also behind the scenes, which I didn't have much experience with.
This past summer, I signed with a different voice over agent, and within two weeks I had booked my first job (shoutout to Marci at Artistic Talent!). Since then, I've started working with more consistency on quality projects. I'm currently recording for a video game that I can't announce yet, but it's the biggest role I've ever booked. Just in 2020 I became SAG-eligible, which is a big stepping stone in the grand scheme of my career as a full time voice actor. My next step is to start working on more animation, as that is where my heart is and what my theatrical background supports.
It's been a tough road, but I can now confidently say that I am happy in Los Angeles and with the trajectory of my career. Without my vocal injury, who knows where I'd be; probably not pursuing voice over. But instead of viewing my struggle as a complete negative, I choose to recognize the silver lining of it all: as part of my journey that led me to voice over.
We're always bombarded by how great it is to pursue your passion, etc – but we've spoken with enough people to know that it's not always easy. Overall, would you say things have been easy for you?
Pursuing my career into voice over has not been a smooth road. I've struggled not only with a vocal injury but also juggling multiple jobs at the same time, anxiety, and depression, which unfortunately are common for a lot of people in the arts industry. Although I've faced challenges, I always try to see obstacles from a different perspective. I ask myself: What can I learn from this? How can what I've been through help me or someone else in the future? What would I see if I viewed it through someone else's eyes? If I take the opportunity to look at the way I am experiencing something from a different angle, I almost always find that it's never as bad as it first seems and that there are a multitude of choices before me.
Please tell us about your work.
I specialize in voice over for commercial, animation, narration, video games, singing, dubbing, and more. I'm known for a bright, fresh, relatable sound, and being open to trying something new and different in a session.
I'm most proud of my determination. Even when I couldn't speak without pain, I forged through everyday to get one of the most valued parts of myself back. Because of that struggle, I have a strong work ethic, attention to detail, and can always find a solution to a problem.
What sets me apart from others is my compassionate communication. Whether I'm reading a script, bringing a character to life, or composing an email, every word, phrase, tone, inflection, and subtext matters to me. When I could barely speak, I had to become a better communicator in general; I had to make sure that my point was coming across when I didn't have my full range of inflection and tone, much like when you send an email or text. Talking is something I once took for granted, and I can tell you that I am more grateful for my voice today than I was before my injury.
So, what's next? Any big plans?
My plans for the future are to be joyfully fulfilled, both personally and professionally. In my personal life I love traveling, so I have trips in the works over the next few years, spanning from local and domestic getaways to exotic vacations. I just want to see the world! Professionally, I am amplifying my focus on animation and video games. Don't get me wrong. I love voicing a fun commercial or interesting narration project! But I was trained for character work, and my heart sings (sometimes along with my voice!) when I find the idiosyncrasies of a character that I'm honored to voice.
Contact Info:

Image Credit:
DarylJim Photography (head shot)
Suggest a story:VoyageLA is built on recommendations from the community; it's how we uncover hidden gems, so if you or someone you know deserves recognition please let us know here.