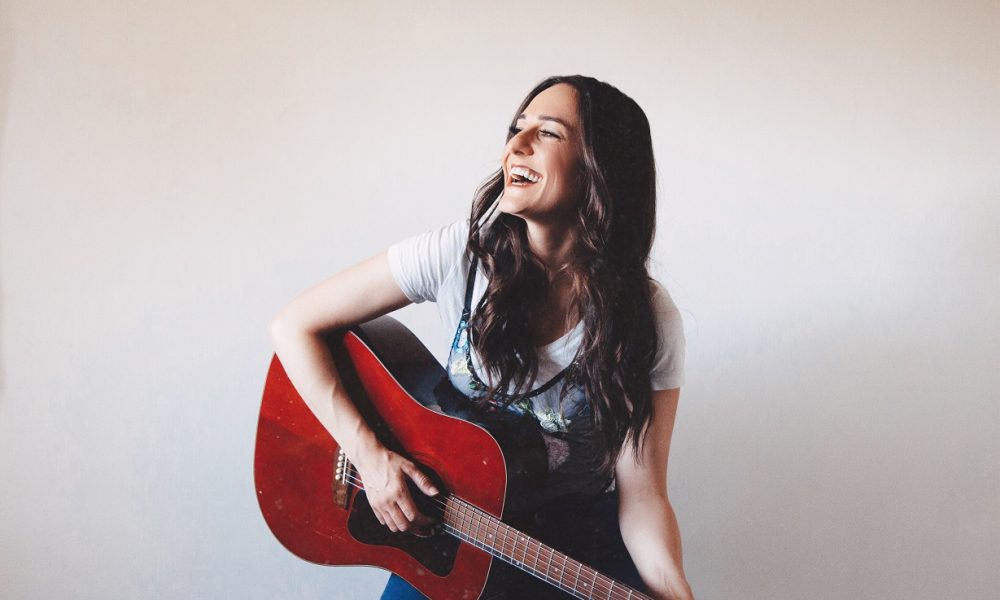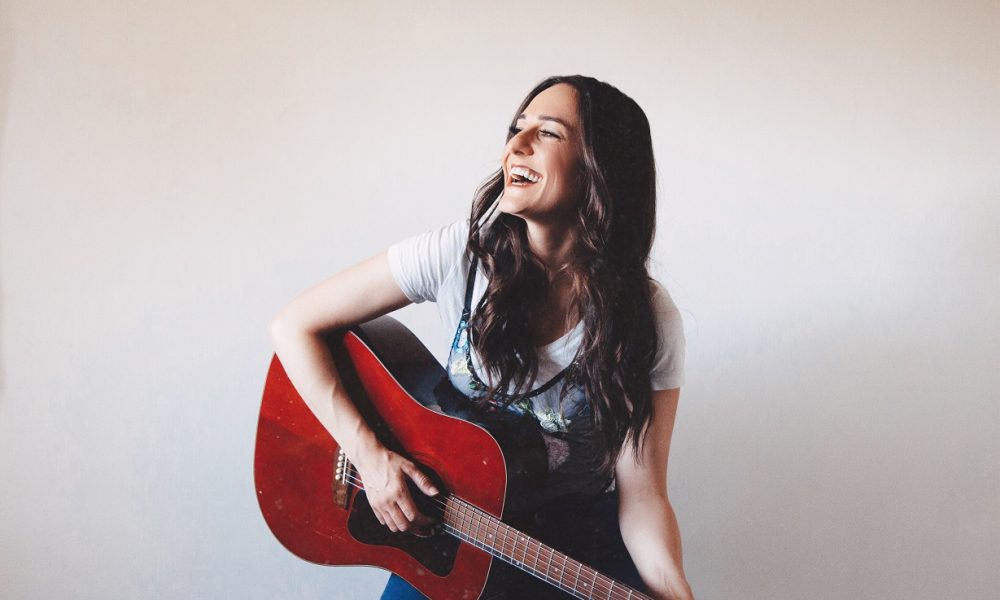 Today we'd like to introduce you to Katie McGhie.
So, before we jump into specific questions, why don't you give us some details about you and your story.
A native Angeleno (it's true), I was born and raised in the famed San Fernando Valley and while I may have been raised in and around the hustle and bustle of Hollywood, my roots began in the way of California Country. Both of my parents grew up in the cowboy community that thrived throughout the 50's and 60's in the Valley. My dad, growing up down the street from Roy Rogers, where life on horseback was practically a requirement; my mom taking off on week-long pack trips with the truest of cowboys out west, country life is really what made me.
My family spent a lot of our time at our second home in a small, mountain town just a few hours north of Los Angeles. The drive to and from was filled with music spanning from John Denver to The Rolling Stones, and usually me belting Celine Dion in the backseat. Music was and always has been the heartbeat of our family.
When I was eight, I found musical theatre. My grandma dropped me off at my first rehearsal only a few weeks after I had confidently told my mom that this is what I'd be doing with my life. I went on to perform in over sixty productions by the time I graduated high school, touring throughout Southern California with a local children's theatre company. I also earned my Bachelor's degree in Musical Theatre with my eyes set on Broadway.
It was after my father's sudden passing that I discovered songwriting. Poetry and writing had always been a passion for me, but it was during a chance meeting with my now mentor and close friend, renowned music producer, Mark Vogel (Spectra Music Group, Full House), that I dove headfirst into a career in music.
Over the last ten years, I've independently released two studio albums along with several singles, one of which gained me the title of "Best Original Song" for the 8th Annual Indie Series Awards for my song "I Can't Make You Love Me" featured in the award-winning web series, #Adulting. I've written for artists around the globe and have been featured on chart-topping tracks in the U.S. and internationally.
I met Air Supply frontman, Graham Russell when we were introduced by a mutual friend. Shortly after, we joined together to form the duo known as Of Eden in 2011. We released our first album, Feel, in 2013 with our second release due later this summer. Returning to my roots in theatre, I also co-composed a new musical adaptation of Treasure Island with Graham that ran off-Broadway in 2015 to rave reviews.
With Broadway in my bones and country in my heart, I put my love for storytelling into each song I write. Inspired by my own life, as well as those around me near and far, I try to paint a beautiful picture of the world both vulnerably and playfully. Following in the footsteps of the greats like Dolly Parton, John Denver, The Nitty Gritty Dirt Band and more recently, Brandi Carlile, I want to bring a fresh spin to an old school sound. If you find yourself in the audience at one of my shows, be ready for heartfelt stories, a lot of laughs and maybe even a few tears. You may walk in not knowing anyone in the room, but by the end, I want to make it feel like everyone is sitting in my living room, laughing over old stories with their closest friends.
In 2018, I found myself back on stage after a decade long hiatus from acting. I had intentionally focused on music for so many years, but one day decided to go audition for a show for fun. It changed my life. I didn't know how much I missed the stage and how large of a space acting occupied in my heart. In the past two years, I've been honored to play Brooke Wyndham in Legally Blonde, jumping rope and being a proud Delta Nu; Blanche Barrow in Frank Wildhorn's Bonnie and Clyde, a woman and role that truly changed my acting career and life forever; and Alice Murphy in Steve Martin's Bright Star. While things may be a bit different for the theatre and film community at the moment, I look forward to being back on stage and in front of the camera as soon as we're able.
As for this unprecedented year, I'm doing what I can to continue to put out music and connect people through my work. While under the Shelter In Place order in Los Angeles, I've now released three singles along with three music videos, one that features my friends and family all at their own homes. I have several more single releases set for the rest of the year and possibly a new album in early 2021. Graham and I will also be releasing our highly anticipated second studio album from Of Eden this August. To stay up to date with my daily life and self-portraits (I also have a major passion for photography and own my own business as a photographer!), come say hi over on my Instagram! It's where I spend most of my time and love to meet new faces and hear new stories!
Great, so let's dig a little deeper into the story – has it been an easy path overall and if not, what were the challenges you've had to overcome?
Ask any artist and I guarantee not one of them has been met with a smooth road. But I believe that's what makes our journeys so special. It's the ups and downs, the countless no's, the hundreds of thousands of hours of work no one will ever know you've put in, the working three jobs at once then staying up late to go do a show or rehearse, the people in your circle who may just not get why you've chosen this lifestyle, all of it. That's what makes us the luckiest and strongest people on this planet. Artists were created to be resilient. It's the struggles that allow us to tell the stories we do, to connect to the human spirit on a different level.
I've been met with my fair share of speed bumps along the way and I'm grateful for every single one of them. I've had to work hard to stand where I am now and I'm incredibly proud of that.
I didn't get my first lead role in my theatre company growing up until I had worked with the company for six years. I've been told my music wasn't "right" for what someone was looking for a thousand times over. I've had no money in my bank account more times than I can count. I've had people make fun of my work. I've put time and money towards a project only to have it flop. Hard. Many times. I've had people ask me why I don't just find a "real" job. I've had to work fifteen hour days which included sitting in two or three hours of traffic commuting to and from a rehearsal. I've been in an audition room and had people never even look up at me. I've had to overcome my own fears and doubts every single day.
I share these things not because I deserve any sort of medal for being so courageous. I share them because I know any artist has probably gone through similar, if not the exact same, experiences. Whether you're an artistic entrepreneur or you're paving the way as an entrepreneur in science, or medicine, or law, or farming, there will always be struggles. My dad owned his own company for thirty years and I saw the dedication it took. I saw how he prioritized taking care of the people around him because he knew that would feedback into the business. I saw the work he did that no one else ever would. That's what I strive for.
At the end of the day, our struggles are our greatest allies. They're present to teach us, to help us grow in our varying crafts, to motivate us to keep moving. It's when we learn that, we become unstoppable. The struggles along the way are simply another cobblestone laid on this beautiful, winding path to the life we're creating for ourselves.
Can you give our readers some background on your music?
I began working in the music business about eleven years ago. Having come from a musical theatre background, I really didn't think I knew much about the business or songwriting for that matter. But I learned. And truthfully, my background is what has helped me find my own unique voice.
I started in Pop music and had a lot of fun playing the various, famed venues in LA like the House Of Blues and The Roxy. It was when I met Graham Russell and we began to work on our album that I realized how much I loved writing music that was a bit simpler. I still continued to simultaneously work in Pop for the next couple of years, freelancing as a songwriter and singer for various artists across the globe, and learning more about different genres.
In 2017, I started a 30-day challenge with myself of writing a new song every day. That thirty days turned into an entire year and it was within that first month, I realized that my true passion was folk music. It was what I was raised on and knew best. It felt like home. I was able to hone my craft as a songwriter, learning more about my own process, what worked and what didn't.
I now write alternative folk/country music, bringing a new spin to an old school sound. I love to explore and add new elements in with every song I write. Some are stripped down to the bones, others I want to fully produce and add different genre elements to. I won't be recognized as the typical country sound, nor folk for that matter. I like to find what's unique to me. I want people to stop and say, "Oh, what's that??" when they hear one of my songs come on. I also write from the heart. I don't beat around the bush and I'll always tell it how it is. I'll usually throw in some wild metaphor to make you think and visualize that moment, connecting it to your own experience. I like to step outside the box and bring my passions for theatre and film making into my songwriting as well. I see things on a visceral level, always seeing a clear picture of the lyric in my mind and I want to continue to bring that to the videos I produce as well.
While I write and release music, I am also working as an actor, continuing to follow my passion on the stage and in film. I've started writing my own screenplay as well as another new musical.
I don't know that it sets me apart because I know so many artists out there creating anything and everything they love and never giving up, but I do know that I count myself blessed to be a part of that community. To be a part of a creative community that is always pushing and working to better themselves and their craft is a true gift. And I'm grateful to be surrounded by those that are always there to encourage me when I feel like pumping the breaks because I've had too much. When they need that encouragement, I'm right there to give it back. That's what I'm most proud of. I'm proud that I get to continue growing every day, learning more about this business and continue to expand into new passions, and that I get to watch my friends and colleagues do the same. That's the coolest part about this journey.
Do you look back particularly fondly on any memories from childhood?
My greatest memories from childhood are always those that happened on stage or with my theatre family. There wasn't one moment that was the best; it was every moment on stage, backstage, in rehearsals, driving to and from different cities, all of it. I feel like I've lived three lifetimes in one already and I'm so grateful for that. It was a children's theatre, but it truly shaped who I am today both personally and professionally because we were never treated as children. We were expected to show up as professionals and work hard. And we did, all while we had the most fun laughing and crying and growing up together. I'll cherish that time and the people I shared it with for the rest of my life.
Contact Info:

Image Credit:
Charlie Rude Photography, Rebel Fern Photography, XOK Photography, Candlelight Pavilion
Suggest a story: VoyageLA is built on recommendations from the community; it's how we uncover hidden gems, so if you or someone you know deserves recognition please let us know here.