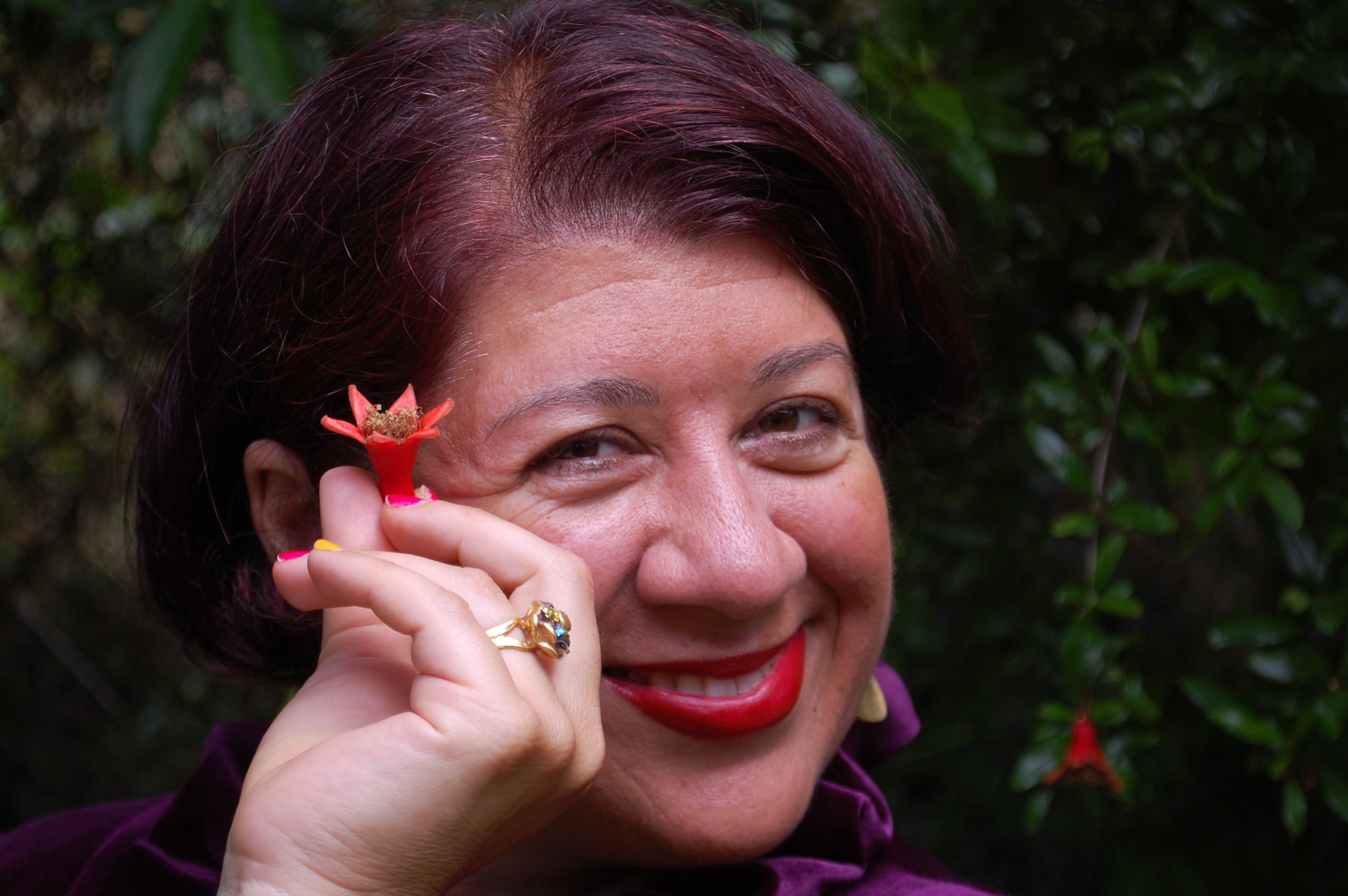 Today we'd like to introduce you to Kathy Hadizadeh.
Hi Kathy, so excited to have you on the platform. So before we get into questions about your work-life, maybe you can bring our readers up to speed on your story and how you got to where you are today?
For me, life has been a river. Sometimes I have swam and enjoyed it, sometimes I have floated and at times I have swam against the stream like a salmon. One thing has been constant: In all of these instances, I was tenacious and enjoyed my ride.
When I turned 40, I was the poster child of success as the society wants to define success. A tech executive in fortune 100 company and rising, mother of two amazing kids, a supportive husband, a house under Santa Monica airport.
Yet, while I enjoyed my expertise and my job very much, I was feeling like a cirque du soleil artist every single day of my life. I was this tight rope artist walking on that thin piece of rope while juggling my life, motherhood, career, etc. and I was so meticulously wanting to keep my balls running.
I had no idea how much pressure I was putting on myself. My enthusiasm for life and my urge for exploring new territories was moving me forward and frankly the words: taking a Pause did not have a place in my library. Simply because I had no time. Like the rest of Angelenos, I was another ambitious, successful woman running and running nonstop and never feeling like I have time…
At DIRECTV, I was part of a movement to develop fearless leaders. Enjoying every moment of it, I saw how perfectionism was so rooted in me. I saw how I am so programmed for hard work that I don't see sitting under a tree and reading a book even as a remote possibility. It felt like a luxury, luxury I could put off for years.
And the ironic part was that I was raised and bred with reflection, with reading, with being one with nature and allowing myself to ponder on life and my decisions and direction in life.
Yet, I was so consumed by who I had become across the years and by the notions of achievement and success that has been fed into my brain that I had forgotten this part of me.
I was going on in this path and always questioning my journey till I was stopped.
I was stopped by life.
I did not take the pause I so much needed so life STOPPED me abruptly and brutally.
One cold day post Xmas in the most unexpected way, while playing with my kids at park, I sustained a concussion which became a mild traumatic brain injury.
Within few seconds, I could not talk without pain. Walking 50 steps became a challenge. Staring at monitor or any screen that in these years had become an extension of my eyes became impossible. For a person with two Masters in Engineering, focusing on the simplest thing meant excruciating pain.
All of a sudden the poster child of success was turned into a disabled person with excruciating pain, dealing with anxiety about her future and unable to be with anyone even her beloved kids. My night and days was blackened by headaches that would not stop. Slightest noise and light was disturbance and talking was taking so much effort that I was forced to an unwanted isolation.
But one thing was sure, I was determined to stay alive because I believed this can not be the end of my story.
"Try to relax your mind" this sentence was the only sound advice I received from Doctors at that time. There was no explanation. I had to crack code on my own.
And I did.
It is a long story of what I did and how I did it.
But what matters to our story is that I turned my life around.
Two avenues helped me overcome this injury: the practice of Mindfulness Meditation and the magic of working with a life coach.
In 2017, I reviewed my life and realizing the power of our minds and the importance of our brain health, I founded a coaching and consulting agency. I named it Heart Mind Tuning because I learned and believed: "Your heart knows the way.. let your mind get you there." And that is what I do with my clients! Primarily as a Holistic leadership and executive coach and management advisor, I focus on the WHOLE person when I work with tech leaders, engineers, tech founders. We focus on understanding what is it that they want not because of what the society says but what is it that they truly desire and build a roadmap for it. My clients become better leaders, level up, or focus on their growth to make a change. One thing is constant: Transformation and growth towards feeling real joy and making the impact that they want.
Building awareness of mental and emotional health, recognizing the stressors in our life and learning to be fully present is another passion I developed in my journey. I offer very limited 1 on 1 mindfulness coaching sessions, group mindfulness practices, and educational workshops to general public.
And I still dream of touching more and more lives with the magic of coaching and helping folks really experience every single moment of their lives BUT I have learned to take a pause, I have learned to let things be imperfect and just smile.
Would you say it's been a smooth road, and if not what are some of the biggest challenges you've faced along the way?
I can write a book about this. How does one change from being totally disabled to founding a company and starting a totally different career path?
Money, education, experience, fear of being judged have all existed for me very vividly.
I have lived the darkest of darkness but do you want to know what was the biggest lesson for me?
To not fight the darkness.
To not ignore the darkness.
To not fret over when does this darkness finish.
It was to accept the darkness.
To let my eyes get used to it.
And find my way inch by inch in the darkness.
That acceptance of the challenge makes any problem surmountable not matter how big the problem is.
That acceptance and the support of people who loved and believed in me all along the way made all the difference.
Alright, so let's switch gears a bit and talk business. What should we know?
In 2017, after discovering the power and magic of coaching and defining my vision for what excited me to do for the rest of my life, I got trained with New Ventures West as a Certified Professional Integral® Life, Leadership and Executive Coach (CPCC).
My passion allowed me to secure enough hours of paid coaching to become a Professional Certified Coach (PCC) with International Coaching Federation.
My main coaching practice centers around leadership development coaching and management advisory for mostly tech, product, data people, tech founders, engineers and scientists. Our main focus is in developing to become a more impactful leader, level up in an organization or get supported past promotion to higher levels. Most of my clients experience joy, more fulfillment at work, higher pay and in general a sense of well-roundedness. Since I come from a corporate background, I am familiar with their challenges and dynamics so they are able to trust me fast and let their guards down which allow us to move faster and more confidently.
I am certified by Search Inside Yourself Institute(SIYLI) as a neuroscience-based Mindful Leadership and Emotional Intelligence consultant/coach. Also, I am a UCLA Trained Mindfulness Facilitator(TMF).
Bringing the power of connecting to ourselves, our emotions as data to serve our journey in life in a way that we live a life of no regrets is another aspect that we focus on in my business.
I'd say I'm most proud of my amazing clients and the results they get. Each client is a journey. My clients are some of the smartest people on this planet whose work impacts the lives of many other people. When they are able to own their impact and become higher-level leaders, it feels my heart with joy. Their leadership impacts their organizations, their peers, their employees and it is how a change is made in this world.
I'd say what differentiates me as a coach would be not just my corporate experience but also my life experience alongside with it. Working with me is not only data based (yes, we use data, technology, AI assessments in working with me!) but also very real. It allows one to make fundamental changes in the way they perceive life that brings them more joy, fulfillment and calm.
After all, I have trademarked my methodology: Pause to Rise™ with US patent office for a reason. Taking a pause is essential for high achievers to go fast. It is an equation that no matter how paradoxical it feels is tested and proven to be true.
What were you like growing up?
I grew up in Tehran, Iran in a society that was vastly different from the US. It was a life where people had time for each other, for sitting and gossiping over a cup of team almost every day. People worked much less and had a lot more time to be with each other. It was a place where people were very available and present for each other. My grandmother always had a house full of people and loved gathering people together. I have fond memories of lovely meals and all people who influenced my thinking and development.
Travel was a big part of my life always growing up. My dad loved to travel and we toured a lot of places. Love of different cultures, lands, people was rooted in me from a young age.
Contact Info:
Suggest a Story:
 VoyageLA is built on recommendations from the community; it's how we uncover hidden gems, so if you or someone you know deserves recognition please let us know 
here.