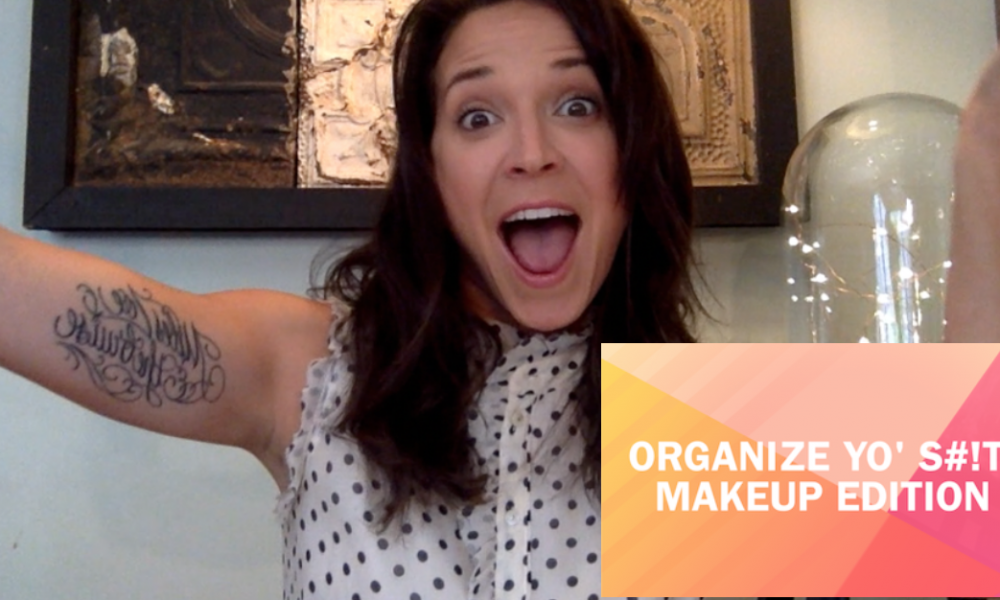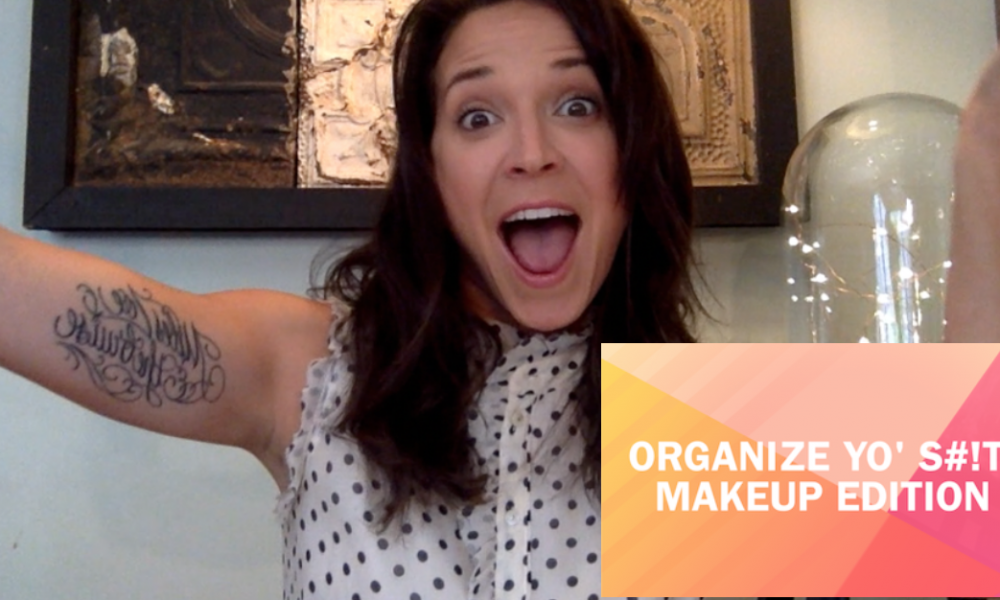 Today we'd like to introduce you to Joey Honsa.
Joey, let's start with your story. We'd love to hear how you got started and how the journey has been so far.
I have always found interesting ways of supplementing my income while pursuing acting as a career. Since working the phone at the Chop Suey joint in my hometown and booking commercials in my early teens, to later being a bartender, swing-dance instructor, and makeup and wig specialist at the Lyric Opera in Chicago. I was never one to shy away from the oddest of odd jobs, in fact, I loved a lot about that work.
When I was in my late 20's I booked a voiceover gig for a breakfast cereal that kept me more financially stable than I ever had been (while grocery shopping, I would genuflect to the cereal aisle as a gesture of gratitude!). For a number of years, I didn't need to take that odd job but I wasn't being fulfilled, professionally. I was going through a period of searching that had me questioning what it was that made me passionate. Firstly, I knew I wanted to help people. I didn't feel like I was doing that outside of loved-ones and family. Second, I knew I enjoyed helping people make order out of chaos. Specifically speaking, I loved to roll up my sleeves and clear out and organize people's shit. It made me feel good, and it made my family and friends (if I could talk them into it) feel good. Seriously, though, the more I would help family and friends with their physical space, the more I found it could have a positive impact on other areas. I also realized that organizing for people was oddly creative. I know that sounds like kind of an oxymoron but I found that I was exercising a creative muscle that had atrophied while I was just paying the bills with the randomness of odd jobs. Finally, and most important, I also found that I LOVE IT!
My basic philosophy as an organizer is to quiet the noise of our exterior lives. Not knowing where something is can make us nuts. Years' worth of accumulation staring at us can make us feel lazy, out of control, and messy. I knew I could help people with that. Life is crazy enough without having to deal with these piles of "maybe one day", or "I might use this", or "I'll look at this later".
I had always thought about organizing for people but I didn't know how or where to start or how to turn it into a service, let alone figure out a way to monetize it. Then I started engaging in a pretty typical but powerful part of the early phases of entrepreneurship: self-doubt. I could tell you all the ways I couldn't: "People won't pay for this." "I don't know how to start a business." "Is this something that people would even hire me to do?" I had always thought that organizing for people could be a valuable service but I had no idea where to begin.
I started to have serious talks about it with my closest friends. Over lunch with a girlfriend, I mentioned to her that I really wanted to focus on organizing for people as a job. She said "I know an easy way to build you a website!" Even though my original website was built off of an app on my computer, it was enough to get the ball rolling. So, with that, I knew I had the requisite passion, a public admission of desire, and a little help from a friend gave me the kick in the ass I needed to legitimately start working in the field.
At the outset, with my less-than-slick website I knew that the important thing was to make sure that I had content UP, I could worry about changing things and aesthetics later. People want to see what you can do for them before something like the judging of a photo, for example, comes into play. My mantra at that point was, "Don't be afraid to put yourself out there!" And it went a long way. I just wanted the opportunity to show people what I could do for them. With organizing being such a deeply personal service at its core, I knew the best way to gain credibility and good faith in this business was from good reviews, straight from the source. I knew if I could build confidence with my clients, they would have confidence in me.
Although research and development is probably most important in the beginning, I'm of the mind that it never stops; I did a ton of research before I began organizing for people and am still doing more. I read a lot of organizing books. I listen to podcasts on the subject. I also read a lot of books about ADD/ADHD and hoarding, as well as research about the parts of the brain that contribute to those disorders. I also make sure to research other organizers to evaluate what I do and don't necessarily respond to. The most valuable thing I learned when developing my brand is that my personality, drive, and energy are what makes Brass Tacks Organization work for my clients. I have to come through. I like to think that I have a certain way of coming across that my clients respond to. I think that is the most important part. As actress, I realize that it's YOU that makes the part. If you're not right for them, so be it. You got that part out of the way. If you are true to your philosophy and beliefs you will find your market.
I keep reminding myself: don't get impatient. It was, and has been, baby steps that have led me this far. I'm happy to say Brass Tacks has been going strong for over six years now. But I'm still taking them. Baby. Steps.
Has it been a smooth road?
I've always considered myself a worker bee more than a business woman. The administrative part of having my own business feels like a foreign language. Am I ready to hire an assistant? Do I teach myself Excel, or hire someone to set it up for me? Can I afford X, Y, and Z yet? And, the big one, will it pay off?
The toughest part, I've noticed, has been deciding when to take the next baby step. I've realized that if you listen to your gut and trust your intuition you'll know when it's time to take it. I'm currently working on administrative baby steps.
A big hurdle when starting your own business is the question of how to brand yourself. I found that this is the first marketing tool. A brand lays the foundation to your mission. It's the face of your business and it should wholly reflect that mission. When I came up with Brass Tacks Organization it was after brainstorming with a friend. Why do I believe what I do is important? I said aloud, "It's about getting down to brass tacks of what you need and don't need…and streamline your life!" And scene. That was it. Then it was about how I wanted to represent the company on my website. Clean fonts, clear pictures, and an easy non-cluttered site. If I wanted to appeal to people who were craving clarity and organization, my website needed to reflect that.
But, I think the kicker for me, was throwing my personality into the email address. Organizeyoshit@gmail.com can bring a lot to the table with people who are nervous to bring someone into their personal space. When I was just starting out I was asking people what they thought of the site etc. The big question I got (from my dad) was, "Are you sure about that e-mail address?" I said, "Pop, if they can't get down with that, then I don't want to work with them." In the years to come, I found more potential clients saying, "As soon as I saw that e-mail address, I knew you were my gal."
So, as you know, we're impressed with Brass Tacks Organization – tell our readers more, for example what you're most proud of as a company and what sets you apart from others.
I specialize in home/residential organizing. Being invited into someone's personal space and going through their belongings is a special thing and should be treated as such. My clients need to feel comfortable when working with me. So, it's up to me to find the place between being a professional and being a buddy you can trust who, most importantly, is not judging you. I adore my clients. During our sessions, we get to know each other and more often than not, we become friends.
Also, my pricing is reasonable. Since rescheduling happens all the time (it's LA, right?) I don't charge. I may need to run to an audition. If I book that commercial I can afford to keep my fees low!
Let's touch on your thoughts about our city – what do you like the most and least?
I'm from the south suburbs of Chicago. I then went to college and spent many years after in the city. After moving here, I couldn't believe how nice the quality of life in a city without insane weather can be! And valet for less than $20! YES!! Also, I live in Silverlake. I love the diversity here and on the East side. However, over -gentrification is one of my least favorite things about this city. Oh! And the traffic. Since I drive to my client's homes I'm in A LOT of traffic.
Pricing:
65/hr weekdays
75/hr weekends
I add a .58 cent mileage fee on any extra mile over 10miles
Contact Info: