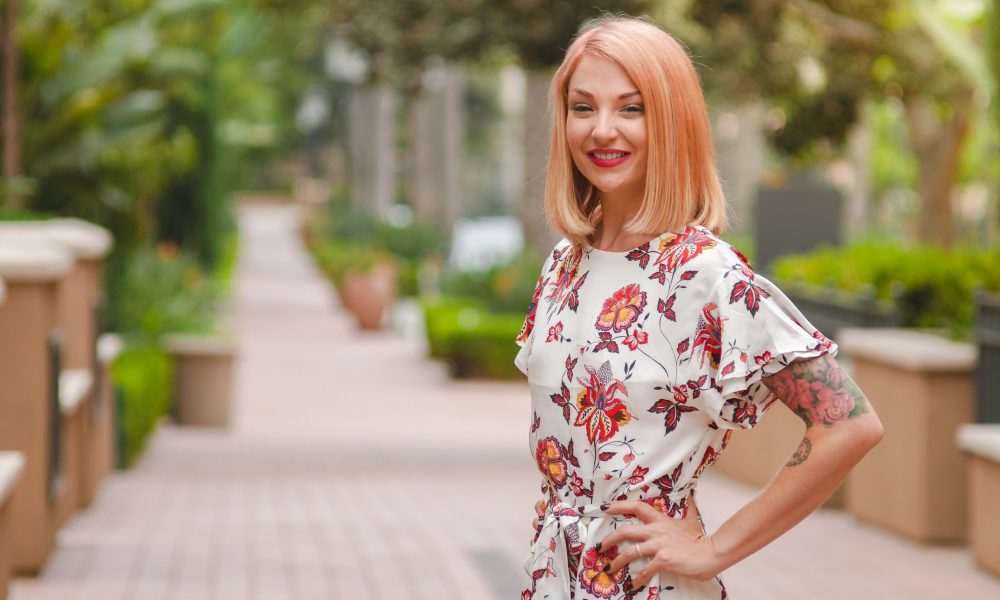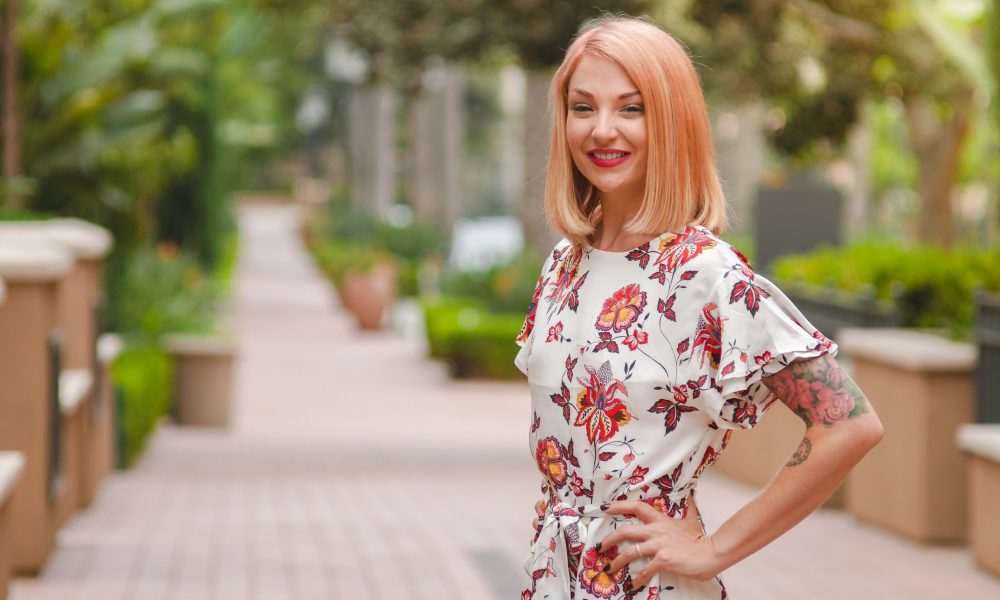 Today we'd like to introduce you to Jessica Gonzalez.
Thanks for sharing your story with us Jessica. So, let's start at the beginning, and we can move on from there.
I grew up in a small, liberal community in the Bay Area. Most of my life, I was overweight and riddled with anxiety and bouts of depression, medicating poorly with food, alcohol and opioids and Selective Seratonin Reuptake Inhibitors (SSRIs). Once I hit 100 pounds of weight gain after my second child, I knew I had to make some severe lifestyle changes. So I tried everything.
From ultrasonic cavitation to Beach Body, hired a personal trainer, did juicing, Zumba, you name it. Most of it was effective, but I was still consuming alcohol and SSRIs which was hindering me from really taking advantage of my health. Medical Cannabis was always a part of my life because I had relatives that had their medical cards since it was first legalized in California in the '90s, but I had no idea the medicinal benefits that it would bring me. I dabbled in consumption throughout my late teens and 20's.
Then my husband and I met when I was 26 years old and at that time, he was not a fan of cannabis. So a majority of our relationship, I had to hide my consumption or I would only partake when I was visiting back home in the Bay Area. Needless to say, I was very grateful when I met a friend while living in Southern California and she introduced me to the medical side of cannabis and truly changed my life.
Once I knew I could ease my anxiety and depression with cannabis, I went on a crusade to learn as much as I could about the plant and its medicinal properties and which strains and terpenes I would benefit from most. If I was going to convince my husband that this plant was going to heal me, I needed information to back me. I soon found out about the compound Tetrahydrocannabivarin (THCV) and that it was actually an appetite suppressing strain.
After that, I decided to give up alcohol and medicate solely with cannabis to see if I could truly lose the weight. The outcome was remarkable. Cannabis high in THCv combined with conscious consumption (micro-dosing) and an active lifestyle was the Holy Grail combo in my weight loss journey. I became a strain hunter, looking for terpenes like Humulene that I knew would give me the energy to do yoga or go to the gym and not make me want to eat the pantry once I got back home.
While I was on this cannabis journey, I decided to start an Instagram showcasing my wellness and ending the stigma with this plant. I wanted to prove to the world that you can absolutely be an amazing mother, and wife and employee and use cannabis daily. And that was how The Mommy Jane was born.
I knew there was a need for a space for products that parents and the cannacurious should try and a safe community to visit and ask questions and make friends, but I had no idea the juggernaut that it would grow into such a short amount of time. Soon, I was drowning in DMs with followers wanting to know more about the plant, about my life, about the cannabis industry, etc. So I began doing morning videos of what it was like to be a mother that uses cannabis.
And as I evolved, so did the videos and soon I was showing what it was like to become a cannabis influencer on Instagram. And I showed it all: the setbacks, the swanky parties, the loss of my sanity when my workload really got overwhelming. Nothing was off the table, I brought it all. Ironically, even though I was showing the truths of the industry, more women in my virtual community began coming out of the closet and creating cannabis-related products and companies and Instagram accounts of their own.
I realized then that I had truly started a movement. To see that women not only felt comfortable with their consumption publicly on social media, but they wanted to be a part of the industry as well. And to me, that is the most magical part about this journey. I am connecting people to who they truly were meant to be with this plant, and it's absolutely beautiful because I can relate.
Overall, has it been relatively smooth? If not, what were some of the struggles along the way?
Like most young entrepreneurs, and maybe some older ones as well, I had to learn the hard way to trust my gut. I launched many careers and companies for people that used my persona to gain momentum, and they really did not have me in their best interest at all.
My kindness is often mistaken for weakness, but those that have tried, also learned quickly that they should have never made that mistake. I have done my absolute best to keep my nose clean since 90% of my life is in the eyes of Instagram followers, but I have been tested and retaliated in ways that I probably should not have. But we learn, and we grow stronger from those experiences and move on.
People have taken texts of mine out of context and placed them publicly for others to view and criticize. They have spread vicious rumors about me regarding my family life. The texts and rude comments I don't mind so much (because who … cares …?) but anything regarding my family is a step over the line for me. I think any parent would agree.
Luckily, my followers are truly loyal and know when to smell a rat as often as I do. With such a healing industry that cannabis tends to be, there are a lot of others in it that truly need some healing of their own first. So I just let those people all fall to the wayside. People in our industry often say "the plant shows the truth."
I think that's a big reason why I have been so successful. I am honest, I am open, I am authentically me. People have seen perfect from social media for long enough. It's time to show all sides of the diamond that is life. Even the rough edges.
Alright – so let's talk business. Tell us about The Mommy Jane – what should we know?
By owning "The Mommy Jane," I have been allowed to do a little bit of everything. I have consulted, modeled, written for, and spoke on behalf of the cannabis industry. At the end of last year, I had the honor of collaborating with CBD bath-bomb legend, The CannaBomb, to create a three pack of CBD-rich holiday themed bath-bombs, "Holiday Mom Bombs" which sold out before they were put into the catalogue.
With the help of my friend and partner, Chelsea Smith of The Smith's Catering & Events, we recently created a traveling speaker series: Taboo Talks. Our first Taboo Talk launched in San Diego on January 13th at the beautiful home of an infused AirBnB appropriately dubbed "La Casita Bonita." The topic for that event was "Cannabis, Racism, Privilege, and Change."
Our next one is on "Alternative Medicine & Wellness" and will be at another picturesque home, this time in Orange County. The plan is to continue to travel whichever city, state or country may need us. We are aiming to keep these events "consumption friendly" primarily because we want the experience to be all-encompassing and give our participants the option to consume their medicine as they please.
It is of the utmost importance that with taboo topics like the series contains, these women feel safe, and if we can medicate freely and consciously, then that opens the gate for much better conversation and a better experience overall. In the community, I am known as a mother-figure. I try not to speak unkindly and treat others the way I want to be treated. When the going gets tough, as it tends to do in life, I do my best not to fall back into old habits that do not serve my greater good.
Through my morning Instagram videos, I show others watching that they can too. If we stay united and strong, we have less of a chance to fail. We are all in this battle together, and it's important that we share our failures and worries just as much as we share our victories because we never know who is watching that just might have the answer or be the answer to our problem.
Our society is so afraid to show who they really are on social media. They filter their face, they move their mess aside, they make it look so picture perfect it looks unlivable, unlikely and sometimes highly unrelatable. I consciously showed up in my first video February of last year in PJs and my makeup half on from the night before, and I am still that same person in my videos with PJs on from the day before and half eyebrows on my face.
I don't ever want to stray from that. Because that is the message, I get most frequently, "Thank you for being real, thank you for being you." If I am suffering, they know it, because I show it. But I also try and show ways to get over those bad ways to help others out of that funk. In a mental health-heavy industry and as a society in general, humans crave to know they are not alone. They want to belong to something they can relate to, that is also uplifting.
And that's what I offer the community within The Mommy Jane, or as I call "The Mommy Jane's Neighborhood." Every person that becomes part of the community knows it is a safe space, that they will get educated, and more often than not, make a new friend. Out of everything I have accomplished, the virtual relationships and bonds that have been created are what I am so proud of and most grateful for.
Any shoutouts? Who else deserves credit in this story – who has played a meaningful role?
This industry would not survive if it weren't for the supporters and cheerleaders we have along the way. All of us working in the cannabis wellness space are advocates for something our government is trying to paint as a threat, so it is really important that we stick together and make this successful for everyone in it. I do have a few women that have truly helped me find my way in this industry and one of them being my mentor: cannabis journalist and cancer survivor Sharon Letts.
Sharon has successfully used cannabis to overcome breast cancer and uses holistic healing on a daily basis. She taught me that chamomile has similar anti-inflammatory and anti-anxiety effects to CBD; that food and plants can be our medicine and to use herbs as often as possible when cooking. She has been an ear for when I feel like I am being taken advantage of and guides me to the right connections that are for my best interest in the cannabis space. She is my industry mother, and I love her so much and would not be where I am today with her.
Another woman who has helped immensely in my career, especially as I've gotten bigger is Dana Leigh Cisneros, Esquire. Dana is a cannabis corporate lawyer and fellow cannamama and has been generously giving me exceptional business advice whenever I need it, even if I am not asking for it. She taught me that contracts keep friendships and to value myself enough to make price sheets, and not to just give everything away for free.
And of course, my Virtual Assistant, Jessica Sampson. I would not be able to get a damn thing done if she did not spend her days filtering through my Instagram messages and directing the important ones to my email. I used to spend hours a day trying to keep up… Not only does Jessica allow me the time to get work done, she has been a long time follower and friend through the entire journey of "The Mommy Jane." She knows me better than I know myself, and for that, and her, I am very grateful.
And my family. I can never ever thank my family enough. They have been a huge support in this journey as well. Every week, my parents remind me how proud they are of what I am doing and that I am "making history for the future of America and wellness." Luckily, they have always allowed me to be whoever I wanted to be, and do whatever my heart desired, and I appreciate that sort of freedom and confidence that was given and taught because that sort of conviction brought me into the industry.
Now I use that assertiveness to motivate and help others find their wellness within this plant or start their own business in the industry, and there is nothing more rewarding than that. My girls, Leona and Hazel, are so educated on the plant and herbalism in general, and because of that, they are blown away with what I have done in such a short amount of time by teaching my lifestyle of consciousness and cannabis. They put up with a lot of long work hours and enforced "quiet time" while I am filming reviews or doing live interviews.
My husband and I will take over parts of the house for photo shoots, and they are so curious and want to be there for every step of the way. As long as I am not consuming cannabis for the photos, they are more than welcome to watch and hold up a reflector for dad and cheer me on. I know their childhood is not going to be traditional, but I will normalize it and involve them as much as I can.
I also want to mention my better half, my husband, Jason Jonas Gonzalez. Jason is very conservative compared to liberal me and was very against cannabis in the beginning. It took years of educating to get him on board and obtain a medical cannabis card so that he may enjoy the healing benefits as well. He is professional cinematographer and photographer based in Southern California, and I am so lucky to have him lend his talents with anything I need visually appealing for a company I am partnering with or my Instagram page.
We all know how important it is for an Instagram Influencer to have beautiful content, and he really makes me shine! But I want to make clear his support goes beyond making me look good in this industry. My husband makes me feel good by allowing me to live my dreams. I know this past year has been an adjustment for him as well. Having his stay at home wife become this cannabis success story, almost overnight, and quickly make room for me to have a functioning career, all while raising our kids well. He was the one that told me "video is king" and that I need to start "putting myself in front of the camera."
Jason, who was so against medical cannabis two years ago, pushed me out of the social media cannabis closet and the success of "The Mommy Jane" would not exist without his brilliant ideas, hard work, love, and support. To be quite honest, I am so very grateful for everyone in my life. My followers. Even my trolls. You have all brought me here on this journey, and I thank you too! You have collectively made me the stronger and better woman that I am today. Thank you. And I hope I do the same for you!
Pricing:
Cannabis & Consciousness Lifestyle Coaching starts at $420 and can reach packages of $4,200 depending on the duration and needs of the client.
Hourly and daily speaking engagements are available upon request and do begin at $500. I do travel as long as accommodations are provided for me.
Contact Info:
Website: www.themommyjane.com
Phone: 323-422-4668
Email: cannafetes@gmail
Instagram: @themommyjane
Twitter: @themommyjane
Image Credit:
Efren Beltran, Jason Jonas Gonzalez, Jessica Gonzalez
Getting in touch: VoyageLA is built on recommendations from the community; it's how we uncover hidden gems, so if you know someone who deserves recognition please let us know here.