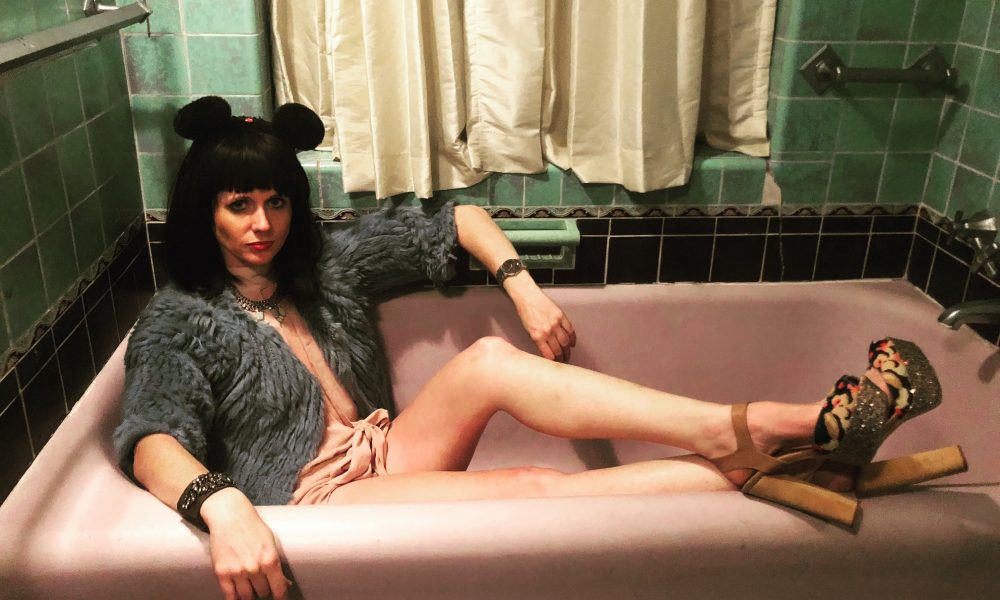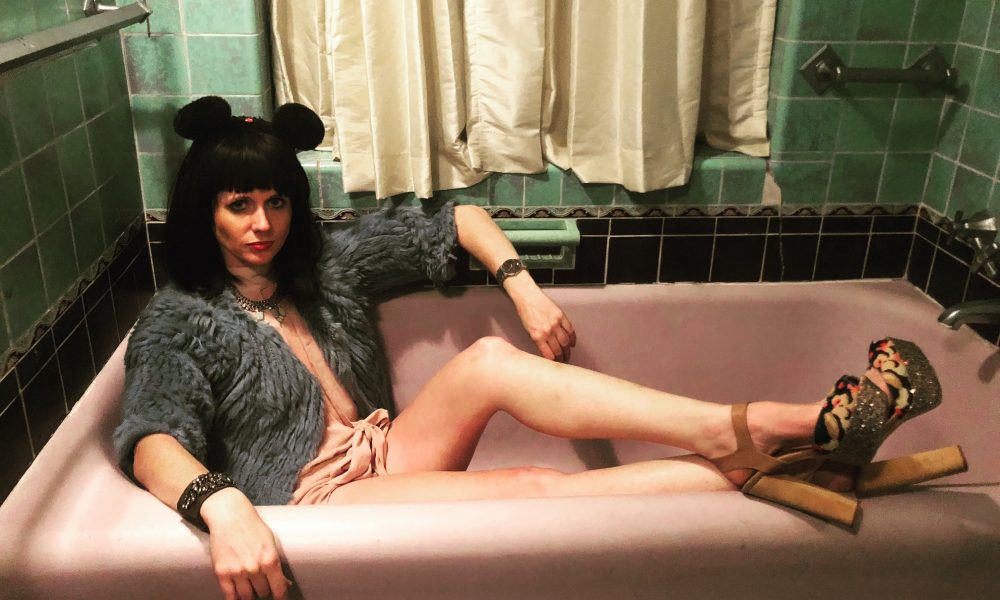 Today we'd like to introduce you to Jen Friel.
Jen, can you briefly walk us through your story – how you started and how you got to where you are today.
I took $10, an idea, and a catchy blog name and sold it to Jerry Bruckheimer (twice). He turned my blog (Talk Nerdy To Me, Lover) into a TV show and it sold as a put-pilot to CBS in a four-way bidding war between ABC, CBS, NBC, and FOX.
I've documented crashing the Grammys Awards, dancing on stage with Prince, going out on 103 dates in 9 months (accidentally), becoming a DIY dominatrix, and bartered social media to live for a year getting to 12 states with $10 to my name.
I took unbridled passion and a knowledge/love for technology and used it to change my life. I previously had a long struggle with depression and was able to (quite literally) pull myself out of it.
In 2016, "Talk Nerdy To Me" made TV history as Jerry Bruckheimer's first comedic TV pilot, and as amazing as that sounds, it was by no means a golden ticket. CBS Chairman Les Moonves passed on the script, picking up Joel McHale's project "The Great Indoors" instead.
Disappointed but never discouraged, my life rights, trademarks, and intellectual property were then reverted back. My name freshly minted in what they call the "trades" (meaning Deadline, Hollywood Reporter, Variety, etc.), I leveraged the publicity and pitched/pounded the pavement to any and or all producers I had connections with.
It took me 19 months, but without an agent, I (technically "we" meaning my writing/ badass soul sister partner in crime, Heather Rutman) repackaged the pilot basing it on the most popular series of posts.
"Talk Nerdy To Me" is being taken out as we speak.
Overall, has it been relatively smooth? If not, what were some of the struggles along the way?
It sounds dramatic to say "nothing has been smooth or easy," but let me say this as candidly as possible that nothing has been smooth or easy. In 2010, I gave up everything that I owned and "bartered" social media to live for one year. I executed "influencer marketing" eight years before there was a term for it.
Pre-Talk Nerdy To Me, Lover I worked in door to door sales (for a Verizon indirect cellular activation company), worked as a commercial model, and finally, wound up working for one of the principals at Myspace (Brad Greenspan) on his startup Live Video. We were considered the "live version" and competitor to YouTube and (more realistically) Ustream back in 2007/2008. I had over half a million subscribers before social media had a name.
Fun fact: we called it web 2.0 back in the day. My "show" consisted of sitting in front of my computer in my studio apartment talking to people all over the world (some of whom I am still friends with to this day). My love affair with what LV called "lifecasting" was borderline obsessive. Not only did expressing my feelings feel like therapy (only a lot cheaper), but I actually got paid for it!
In 2008/early 2009, the company lost funding. I was considered at the time "internet famous" in the LA tech scene (which was growing rapidly) but didn't know what to do with it. A lot of my peers from LiveVideo went over to YouTube, but I was afraid of history repeating itself. The last thing I wanted to do was build out a subscriber base on someone else's platform and risk losing it again.
Not knowing what my next step was, I threw myself into the scene and in November of 2009 attended the #140Conference. I was shocked at how different the crowd was from the cellular tech conferences I had previously attended. These people were hot, smart, and talked just as fast as I did. I knew immediately that nerds were going to be considered hot, and uniting the nerds was a job I was born to do.
I then went home, secured the domain "TalkNerdyToMeLover.com," and created the hashtag #nerdsunite on Twitter. Having no idea what I wanted the website to be about, I called it "social commentary on social media" knowing that if I could timestamp my ideas of trends in the space, it could one day (hopefully) lead to a job. I created a simple template on blogger and published my first series of posts.
Blog visitors present but weak for week one, I decided to do a keyword search on Twitter for the word "nerd." I then spent hours, days, and weeks @replying everyone who used that word with a link to my blog including the hashtag #nerdsunite.
The outreach worked, and as the traffic grew so did my confidence. I discovered my voice and found my calling in being a writer/blogger. I didn't know how to write a business plan (my first one was written by a VC on the back of a table cloth at a Sunset Plaza restaurant), I didn't know what to even "describe" what I was doing (this was like blogging on crack)… but I kept my head down, hit the road, and discovered what it all meant along the way.
For one full year (I did not plan that), I was without a home and never went hungry, was without a shower, a place to stay, or a friend to talk to. For four years, I averaged five posts a day, had over 75 writers contributing posts on what the word "nerd" meant to them, fostered a community I am still proud of to this day, and even wrote, produced and directed eight live stage shows.
I knew "personal brands" would be a "thing" back in 2007. (See topless photo of me holding the word branded in my kitchen where I held the live shows – albeit never actually topless.) I combined my skills for sales, marketing, and modeling to create my own brand (built off my personality) and what the word "nerd" meant to me (and ultimately other people).
I became a persona before I was a person. Coming out from the other side of that is a story for another day!
Alright – so let's talk business. Tell us about Talk Nerdy To Me, Lover – what should we know?
What does my business do? I tell brutally honest stories for a living. I don't like to sugarcoat things, and I think that's what people are most attracted to in the website.
Talk Nerdy To Me, Lover is an Instagram filter-free version of life. I plan on relaunching the brand concurrently with the show and can't wait to switch back into an editorial role learning more about what the word "nerd" means now.
Any shoutouts? Who else deserves credit in this story – who has played a meaningful role?
My mom, my dad, and my brother for first off not killing me while I wrote about very personal and intimate family details. The Modern Day Shaman, Brendan Everett for help with discovering that after the 103 dates in nine months I was the douchebag and not the guys. Every guy I have dated, thank you for the lessons!
The Talk Nerdy community for their help with posts, a sofa, a sandwich, or friendship: Julie Reynard, Meg Corbett, Morgan Merrill, Jenn Hoffman, John Sollitto, Heather Meeker, Amanda Coolong, Gabriel Montoya, Broke-Ass Stuart, Brandon Norton, Amanda Schumer, Helenna Santos, Leah Cevoli, Tucker Gumber, Jordan Mizell, Kristi McKamie, Meghan Brown, Ben Parr, Meow-Misti-Dawn, Melodie Tao Girvin, LaShaun Hardy-Harris, Stephanie Belsky, Brian Santa Maria, Mark Richardson, Ray Padilla, Jon Lazar, Michael Marshall, Kerry Yeast, Danny Dante, Vivant Stefano, JM Bell … and I'm sure I forgot someone so please feel free to comment in social and I'll thank you personally on TNTML.
Contact Info:
Getting in touch: VoyageLA is built on recommendations from the community; it's how we uncover hidden gems, so if you know someone who deserves recognition please let us know here.