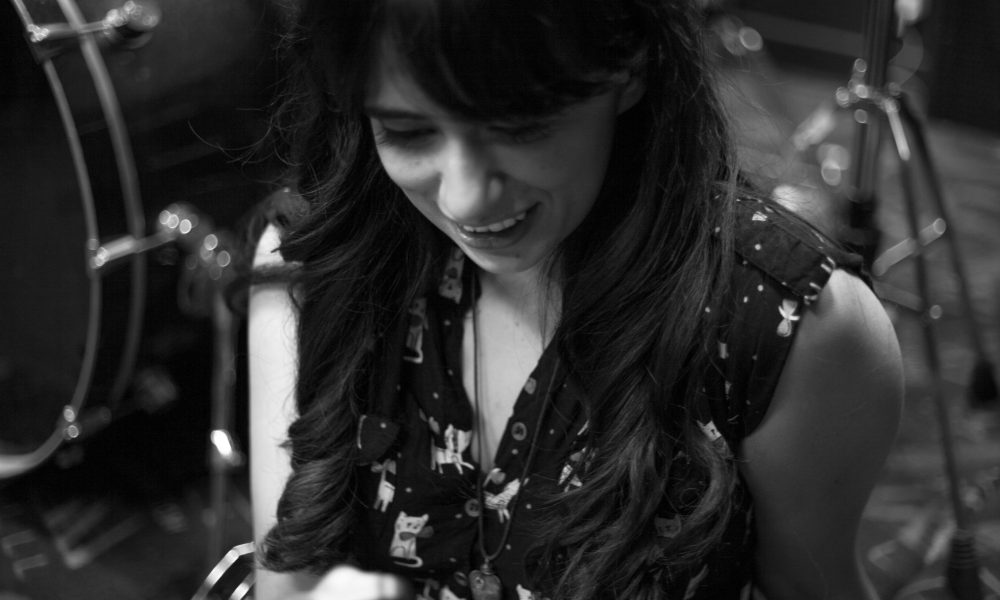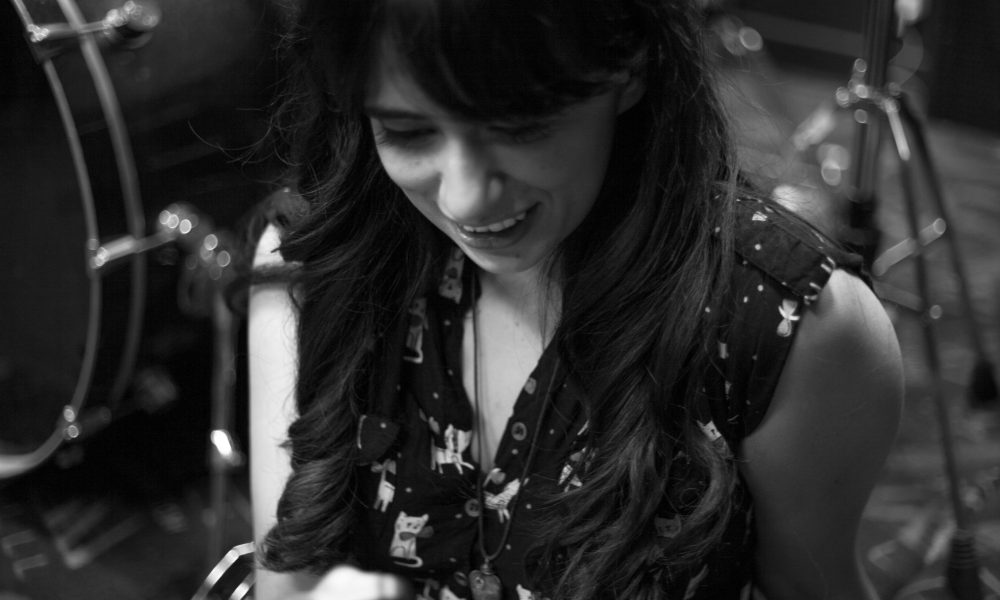 Today we'd like to introduce you to Janette Ayub.
So, before we jump into specific questions about the business, why don't you give us some details about you and your story.
This is a difficult question because there were so many key elements that played a role in me "getting started" that I now understand – which is the way it goes, right? Without going too far in time, I guess the true start would be when I was 16. I joined a journalism class because I always enjoyed writing but was afraid to be on a team due to my general dislike for "certain cliques" and people you just don't want to be around. When I couldn't be on the track team anymore I needed to fill the void with extra classes in lieu of physical education so, I finally stumbled into journalism and spent my Junior and Senior year there, which was honestly the best part of my schooling and life. There's something extremely magical about creating a story, telling a story, and even reviewing, by manipulating and arranging words that I don't think I'll ever be able to explain. I wrote opinionated pieces and of course, reviewed music and events not really thinking that this would ever be a career. I've always aspired to be a "writer" – whatever that really means now – but at the time never saw a female, music journalist; I didn't know this was possible.
Simultaneously, my personal life was spiraling into a dark hole. My family was wonderful, this isn't to say my childhood was bad, but as my father's drug addiction became worse so did our lives. In between the constant fighting between my parents – verbal and physical – we all became angry. I took this anger to school, with people, and later carried it for more than ten years. Eventually, we lost our house, my father's numerous suicide attempts allowed for a middle ground in his disappearance, and the remainder of my family lived in a hotel as suddenly we became homeless. We shared one bed, at times would split a meal amongst us, and as Murphy's Law held true, my mother was unemployed and all financial burdens laid on my older sister's shoulders. The thing about time is as fair as it is, it does not hide when it comes to its cruelness. I witnessed my mother genuinely stretch quarters to physical means of food, planning her every move narrating, "We get the coffee pot out of storage. We have coffee, we have hot water, now we have soup." Scribbling this all down, I wondered how she kept going, tracing her every move with my words. Peers didn't understand, wondering why I'm wearing the same thing over and over again, talking negatively behind my back, of course. The thing about time is as fair as it is, it does not hide when it comes to its honesty. We lost pretty much everything, and I only had one suitcase to put what I wanted in there. I've learned to travel light now, but even more so to write all memories down because you never know when you need to decide between a childhood stuffed animal or a pair of pants when in the end, paper is easier to pack.
School system wasn't any better, and when they found out I lived in a hotel, they tried to remove me from my school, stating I was out of the district because we had to use a different address to appease the dilemma of receiving mail. I didn't want to tell my mom though and hid this, eventually exchanging some poor choice of words with a counselor that made her not say anything. The only thing that held it together was Journalism, and I ditched every class in my fit of anger, went to pick up my younger brother, and walked back to write. My journalism teacher knew of my situation and was the only teacher one who truly cared, encouraged me, and told me to keep writing. A couple of times his wife would come with pizza for my little brother to eat while I stayed hours after teaching myself Adobe InDesign to "layout" pages before putting the paper "to bed," essentially just escaping. At night, I went to shows, saw random bands, and did things I probably shouldn't have done, but ultimately felt freedom in this scene. Lost a lot of "friends" in the process and began cutting people out of my life who didn't want to deal with "Janette and her problems." I never wanted to be that person with problems, which could be the start why I became secluded and kept things to myself. As time passed, I also stopped writing because I lost the spark. Sometimes I think I just lost the will and wanted to be "normal." If I began to write again, I knew versions of myself I hid would come out. This is all relevant, I promise.
My escape, as all of this blew over in my early 20's, was to run away to San Francisco. I ended up worse, depressed, and stuck in a toxic relationship. I attempted to continue my education but once again couldn't go to college. Yet, I finally began writing again due to many episodes of being a functioning depressed human slab. I returned back to SoCal, sleeping on my mother's couch, once again depressed and having to start over. A year later of my return, I began to dig myself out of depression. I began to confront this anger. One being the toxic relationship that surely shaped my adolescent fit of rage. "Janette, live your life" were the last and probably only comforting things that resulted in that separation. In the background was a radio station I did not know the name of and asked my former partner. It was KSPC. Inspired action took me to apply as a volunteer blogger and disc jockey.
KSPC was the start of Girl Underground. About 6 months later, I got an email for my application to begin training as a DJ, which was my second choice, and if there were spots open I could contribute to the blog (which I think I did once?) During my aircheck I still didn't have a name for my show and as the clock on the soundboard began counting down, I blurted out the first thing I saw, which was Girl Underground. "You're listening to KSPC, 88.7 fm., Claremont, this is… Girl Underground" rings in my head every now and then. I placed a CD of the band Girl in a Coma perfectly on the time sheet that I was filling out, and the case covered everything but the genre of the show, which was underground. All that stood out were the words "Girl…Underground." It obviously stuck. I promised myself to change the name once I found something better. I never did.
Noticing what was being played, there were still local artists that I wanted to share and couldn't get them on the station. I created GUM as a simple blog to share these new discoveries. If you looked at my first posts four years ago, they were horrible! It was penned like a diary, stating of what I just found, but still had descriptive lines that became the skeleton of my style. People started to notice this and wanted my opinion on their music. I began to do so until a band from, I think Philadelphia, asked to review their whole album. In my head I was like, "this is a thing?" and just did it, pretending that I've done this a million times, not knowing what I was doing the majority of the time. It came naturally to me I guess.
With various events that life threw at me, I was still in the phase of learning to walk all over again. I walked in the DBA at Pomona one night and saw a local band there which will always be near and dear to my heart: The Violet Mindfield. Beer in hand and signature leather jacket, I just blended in the crowd and remembered hearing "Have Any Secrets?" I was like, what the fuck, why aren't we playing this? Reflectively and career-wise, this sparked a chain reaction. Shares emerged, and I started to meet people that played a role in each move I made that I will always be humbly appreciative of and to.
The rest is what a viewer would see today. I was added to press lists and slowly began cultivating reviews, working on my presentation, my voice and the direction I wanted GUM to head towards. I constantly studied my peers, writers I looked up to, publications I admired, and used that to shape GUM but still wanted to share stories of moments like me walking into a pub, depressed, and walking out feeling like a million bucks. I wanted to share this art.
Fast forward four years later, here I am and I haven't jumped off a bridge. This isn't the end because I don't know the how of life, but isn't that the magic of it all? Yes, I returned several times to my mother's couch, losing my license, losing jobs, extremely heartbroken, being sued, unable to go to shows, stealing neighbor's wifi so I can write one damn article, pawning jewelry to pay for the gas to review a show, unable to ask for help or money because I didn't want to be looked at as a loser, getting odd jobs secretly, yes that all happened. There's more in between and more to come I'm sure, but I know I wouldn't be here writing this if it wasn't for the anger, depression, and constant need of starting over. I wouldn't be here if it wasn't for my mother's strength and sister's insanely disciplined mindset either; something I didn't see at the time of being young and angry. I kept telling myself one thing: "at least you can start over tomorrow." Fast forward four years later, here I am constantly starting over. The only difference is, I'm happy. Told you, this was all relevant.
We're always bombarded by how great it is to pursue your passion, etc. – but we've spoken with enough people to know that it's not always easy. Overall, would you say things have been easy for you?
I laughed thinking about this question. The only thing smooth is this oatmeal that I'm currently inhaling, and that's because I over did it on the milk. I'll only speak of the struggles within GUM to avoid a sob story. The main one, or is, would be this battle with myself. I'm so hard on myself, and I constantly engage in self-inflicted wars, questioning why the hell am I doing this, people are doing this better, what are you doing with your life, do you know the clock is ticking? Are you ever going to give this up, get a normal job and have a family; live the simple life? And so on and so forth. Especially with my style. I write long reviews, and people don't like this. I've seen publications with thousands of shares because of their name, but they literally only wrote one line or copied the press release.
Then I'm looking back at a novel I wrote going, "what the hell am I doing wrong?" haha "Should I just give in and write less?" Trying to take into consideration the change in our environment, there's a somewhat compromise on newer articles that I need to accept. There's also simply the game. I remember someone telling me that I have to "play the game" in response to covering artists you don't want to share but will do so to get on the publicist's good side. I was furious and a little heartbroken, to be honest. Is this how people get a better title because they kiss ass and write one-liners? This is the game. This is how it's done? I almost begged that this wasn't it, naïve, probably. I want to be respected for my work and will respect those who do the same.
I've learned to take breaks when I get down on myself though. My first fear was if I took a break this would crumble. At the time, "this" was all I had after I lost everything again. I couldn't lose GUM, you have no idea how utterly terrifying this was for me. How deep could this hole be, don't take away my one light? Until finally, maybe a couple of years ago, I took a break for months due to a burnout that I penned on the publication, avoided social media – which I absolutely hate – and had to prove to myself that GUM could survive. I had to find a balance of Girl Underground and Girl Underground Music. At first, I escaped in this persona. It caused problems, and I started to get attention, but it seemed as for the wrong reasons. I am not Girl Underground anymore, I am Janette; GUM is a part of me, yes, but isn't me.
A continual struggle and I hate pulling this card, but being a female in this industry (I'm sure every industry but more so this one) is pretty much, I don't want to say difficult, but annoying that it still causes issues. I've gotten into horrible situations at shows that led to me being more of an antisocial, extrovert, quoting K. Dot, which led me to not want to go to shows anymore. It takes a lot mentally to go to shows alone, especially in the beginning which added to me burning out, and now I'm pretty good, I guess. This hindered my coverage early on, but I had to face another fear. I don't really take shit anymore, so to say.*awkwardly laughs* I had to show myself again that I could do this.
I'm usually in the back with a drink, observing the crowd which was apparently not "the right way" to cover shows. Men have told me I was in the wrong business, I needed to become more aggressive. You know what happens? Now you're a bitch. To counter this, you go back to being friendly, maybe too friendly. You know what happens? Now you're too easy. You want to sleep with someone or word may get out that you have slept with someone, which apparently is the only feasible answer for you to be on any press list or get any coverage. Men (the majority) don't get this. If you're assertive, you're in a business mindset. You're nice; you're just a nice guy.
With cliques, I've seen men and women act viciously, which always made me feel like I never belonged, as lame as that sounds. I don't want to write about only "this group," and if you don't roll with them, you're off the list (which has happened). Or if you don't go out with me, you're also off the list. I'm just in my lane writing about what I think is good and has potential. It would be nice to call something my own and cling to a "label," shit if I could just cling to a full ethnic race without some sort of backlash, but at the same time, these labels seem to divide rather than unite. It's hard to keep this "valued" mentality when you lose profits, so I get why most writers/acts go to the "dark side" – there's a lot to a name – but I can live off Cup o Noodles and Tapatio again, I'm good.
Finally, the one that most or anyone really knows is my personal side that greatly affected writing about music. I fell in love with a musician as I began GUM and this was the most hurtful experience(s), considering everything I've been through and how old I am, that it haunted me for two years. Going to a show to see your former lover sing songs, that you're pretty sure are about you, as the new replacement is in the crowd, yeah, that's what you want to see when you just want to do your job and cover a show. Or watching a music video and going, "Hey, she kind of looks like me? Is she writing too? Should I cover this? How do I separate?"
Wishing one well and growth eventually evolved within my own love, but there are lines; the "after" is the line. I realized that maybe after I was used for press assets – was this an odd form of payback, now where is the separation of business, personal, and growth? This experience broke me until I freed myself so to say. Despite me saying "fuck you," there isn't an ounce of ill-gotten hate in me towards this former lover anymore, but there's a hell of a lot of love for myself. Draw those lines with people. Even if you love them unconditionally, love yourself in the same light.
So let's switch gears a bit and go into the Girl Underground Music story. Tell us more about the business.
Girl Underground Music is a music publication that showcases emerging artists – local artists from a variety of different locations – but primarily in Los Angeles with a strong love for U.K. artists as well. I believe GUM is known for the "lengthy," thoughtful reviews. I take a lot of pride in what I share and what I write.
With the gals that help me, I try to tell them that "this" (the review) is also a reflection of yourself. I don't expect them to stay with me forever but if you want to be a freelancer and only write one sentence reviews, don't expect a callback. That's not music journalism – that's blogging. A distinction that GUM is trying to show with these insightful interviews, features, and overall atmosphere. Something that also makes me proud is being able to see the growth in the people that help me, whether it be Marianna getting an internship, and rekindling her love for writing, to Rachel pushing herself and constantly hustling, my Lord, how could I not be proud?
But when all is said and done I am simply proud that GUM is still going haha Five years in 2019, many attempts of calling it quits, and this milestone makes me so happy! I get to see musicians grow. I get to see people excited about reviews again. Lastly, I'm proud that GUM has saved my life and hopefully can inspire others. I might have a crude sense of humor, dark really, but in all honesty, I write for the dreamers; for everyone who just has a dream. That's what I'm proud of as a collective. Doesn't matter who you are, where you're from, let me give you a start that I so desperately wanted myself. This human side is what makes GUM more than a place to find new music or read extensive reviews. You're not only seeing the start, you're seeing the middle; you're seeing the human(s).
Has luck played a meaningful role in your life and business?
I used to believe in luck when my life fell apart several times. I thought "wow, I'm just unlucky," never looking at other elements and ironically only using that term for the negative. Now, I don't believe in luck, good or bad. I believe in myself and those around me. Luck's role was to show me that she did not exist in my life anymore and that there are greater things to pour my belief towards.
Contact Info:

Image Credit:
Janette Ayub, Amalia Sepulveda, Martin Santacruz Jr., Justin Bieggar, Mariana Martinez
Getting in touch: VoyageLA is built on recommendations from the community; it's how we uncover hidden gems, so if you know someone who deserves recognition please let us know here.