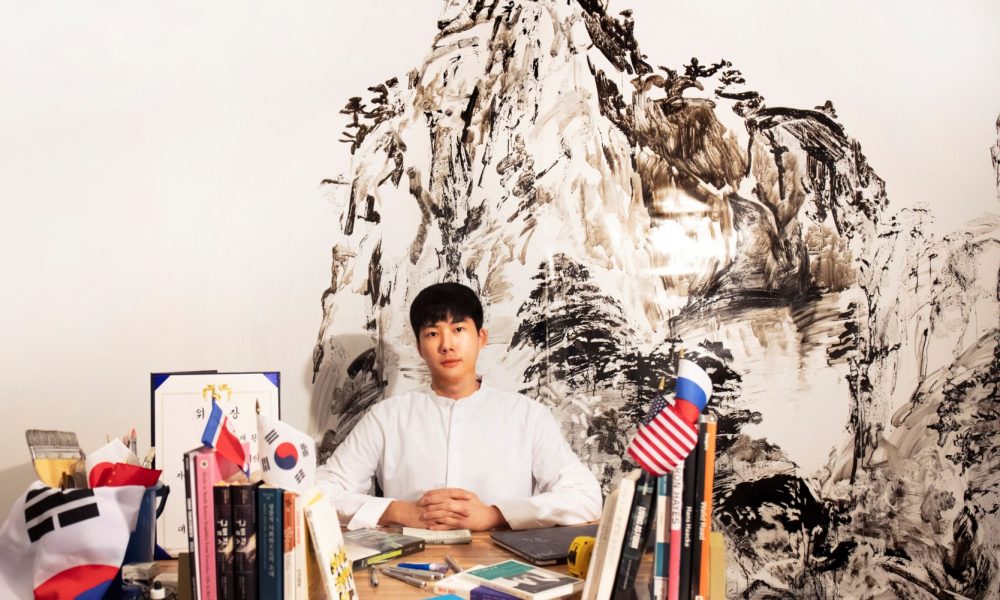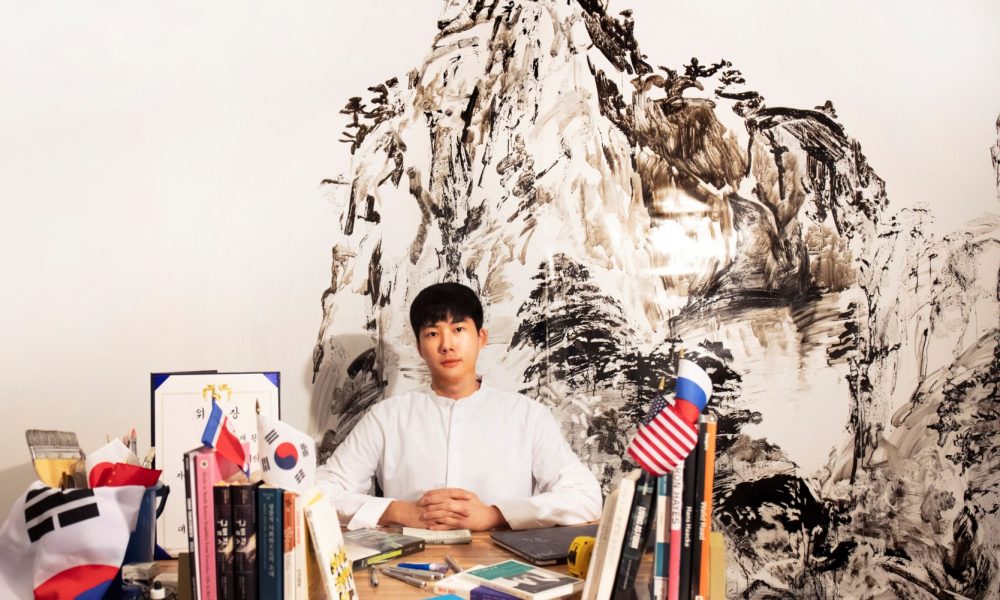 Today we'd like to introduce you to Jae Hwan Lim.
Jae Hwan, please share your story with us. How did you get to where you are today?
I visited Mt. Kum Gang in North Korea as a member of Red Cross Youth when I was a primary student in South Korea. It was a short period of time, but I have a vivid memory of the people I saw, met, and communicated there. Few years later, a conservative politician who was against having a good relationship with North Korea sat as South Korea's president and that became the last time for South Korean civilians to be allowed to travel to North Korea.
Since then, media report was the only source I could rely on to encounter and understand North Korea. As the tension between the two Koreas increased and North Korea tested missiles and nuclear weapons, I had confusion about North Korea. Even knowing that visit to Mt. Kum Gang was allowed with restriction set by North Korean government, "axis of evil" was not the country I experienced.
The founding of Humans of North Korea (HNK) was a way to resolve part of my anxious imagination that a possible occurrence of another Korean War would affect my family in South Korea. In the summer when North Korea's provocation increased, I took a course about North Korea taught by a former CIA Korea agent at Seoul National University. Even though the lecturer is considered to be conservative and against North Korea, I could sense a global discourse on North Korea. In fall 2016, I gathered two other Korean friends in Chicago, Rachel Chung and Eun Pyo Hong, and worked on a grant proposal to start the dialogue on Korean issues, particularly about North Korean defectors and the future of the two Koreas.
As a social practice organization, HNK supports the settlement of North Korean defectors and creates platforms for various perspectives on issues of North Korea and its people. In the past, scholars and experts from both progressive and conservative, including Professor Bruce Cumings (University of Chicago), Morse H. Tan (White House Ambassador at Large for Global Criminal Justice), and Grace Jo (North Korean defector and activist) were invited for lectures and symposium. We also organized exhibitions and film screenings as a way of approaching audiences through cultural lens in sharing different aspects of North Korea.
One of the major part of HNK's activities is volunteering to help North Korean defectors' adjustment in new environments. Many defectors have hard time learning English and basics of living in the capitalist society such as opening a bank account and using credit card. Through becoming a close friend and mentor, such opportunity not only shares information for the defectors but also provides a meaningful time in being an advocate of their life, and in understanding North Korean people and their culture that is similar to South Korea. Since HNK was founded, I mentored North Korean defectors in Chicago and Seoul, and I am currently tutoring a few who are college students in the east of Los Angeles.
Has it been a smooth road?
As HNK is a collective organization, members and people's participation is crucial in sharing different ideas about North Korea. As the HNK co-founders and myself dispersed to other states, it was a bit difficult for us to get together for new projects. HNK was able to volunteer and collaborate with North Korean defector shelter and organization, ENoK (Emancipate North Koreans), which is located in the south of Chicago. But it was hard to find such organization in Los Angeles and California at large. Also, North Korean defectors tend to be highly secured by certain refugee organizations, which limited HNK to have access to volunteer opportunity since the existing organizations did not have any volunteering program like ENoK.
Another hardship was finding scholars and organizations to collaborate with to create public forum. There are North Korean supporting organizations in Southern California, such as Liberty in North Korea (LiNK), North Koreans in America (NKiA), and Association of the North Korean Defectors in America. However, they have their own firm purposes and political agendas that did not match with HNK's mission. Also, when HNK approached with an offer for collaboration, one organization rejected due to their misunderstanding that HNK is sided with one political ideology. This has been preventing HNK to ask for collaboration as well as for solidarity to unite as human rights advocates.
Scholars and experts were also hard to invite majorly due to the lack of funding. My settlement in Los Angeles and UCLA for graduate school took a while, which didn't allow enough time to come up with new ideas for new projects and apply for grants or other opportunities. HNK looks at its mission in a long-term. Even after the unification of South and North Korea happens or any form of peace comes to the Korean Peninsula, there will be new issues about North Korea to be shared and discussed. So HNK's mission to spread diverse viewpoints on the society, politics, culture, and people of North Korea (or north part of the Korean Peninsula if the two Koreas get unified as one country) will be continued with new perceptions, collaborators, members, and platforms.
So, as you know, we're impressed with Humans of North Korea (HNK) – tell our readers more, for example what you're most proud of and what sets you apart from others.
Knowing the importance of direct engagement and sharing, HNK provides educational platforms for both public and the defectors. Many existing North Korea organizations focus on human rights issues in the country. Some help raise funds through galas and having branches in high schools and universities to rescue the defectors. These organizations tend to spread their political agenda to the supporters and gather more funds. Other organizations curate events and most of the times they are one-sidedly critical of North Korea throughout the curation of events.
North Korea can only be understood through certain defectors' testimonies and limited media reports. Information about the country and its people is really restricted, which sometimes leads to creation of rumors. I've noticed the messages that many North Korea organizations share seem to reflect North Korea as a country in a biased perspective. Even if international groups report that North Korea violates human rights issues and some events get proved to be true, it is also a country where normal civilians live. However, the daily life stories in North Korea tends to be muted and is barely mentioned by North Korea organizations due to their aim to support the refugees and to create discourse around human rights.
To overcome and explore the limitation of information about North Korea, Humans of North Korea (HNK) focuses in helping the adjustment of North Korean defectors and activating critical discussion of the country through different themes and lecturers. Our purpose is not to side with the North Korean government nor just to criticize the country.
Volunteering at other North Korea organizations and researching the differences between them, I most appreciate organizations that approach the defector human rights issue through education, not simply through political viewpoints. Teaching English or certain subject may have a propagandistic implication of western culture and capitalism. However, the gesture of directly educating and being educated provides the opportunity for both the volunteers and the defectors to communicate in a different level compared to just monetarily supporting their rescue and adjustment. So, rather than spreading out one-sided information to the public as if that is everything of North Korea, HNK considers the public education crucial in narrowing the defector and the general public's perspective towards North Korea.
Let's touch on your thoughts about our city – what do you like the most and least?
In the first two years in LA, I couldn't continue to run Humans of North Korea (HNK) because I encountered many hardships due to lacking supports from people and organizations in LA that HNK could potentially collaborate with.
Even though the continuation of their rejection made me feel hopeless, I learned a lot from political artists, activists, and scholars who are social practice group organizers themselves or who form and support theories on socially-engaging art and activism practices. Grant Kester, Pablo Helguera, Tania Bruguera, Suzanne Lacy, and Nato Thompson are few in my list of inspiration. Of course Andrea Fraser, my graduate advisor at UCLA, has been a huge support of my path of achieving success from frustration, experiencing the city as well as making political art.
My experience in this city has been very challenging but considering the struggles I went through and the lessons I gained from them, I will be able to continue my journey as an artist and activist.
Contact Info:
Image Credit:
Jae Hwan Lim, Rachel Chung, Eun Pyo Hong
Suggest a story: VoyageLA is built on recommendations from the community; it's how we uncover hidden gems, so if you or someone you know deserves recognition please let us know here.