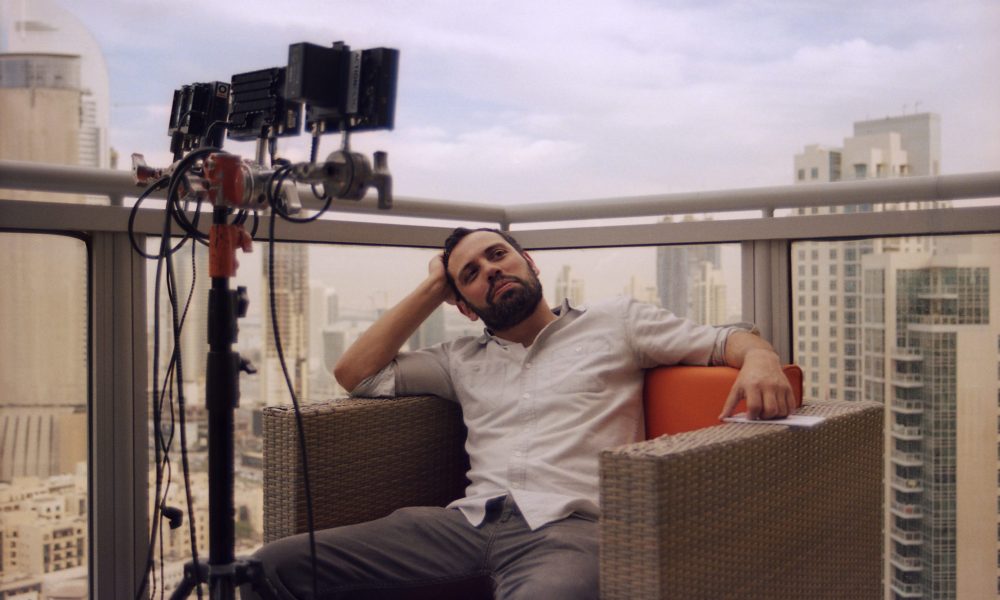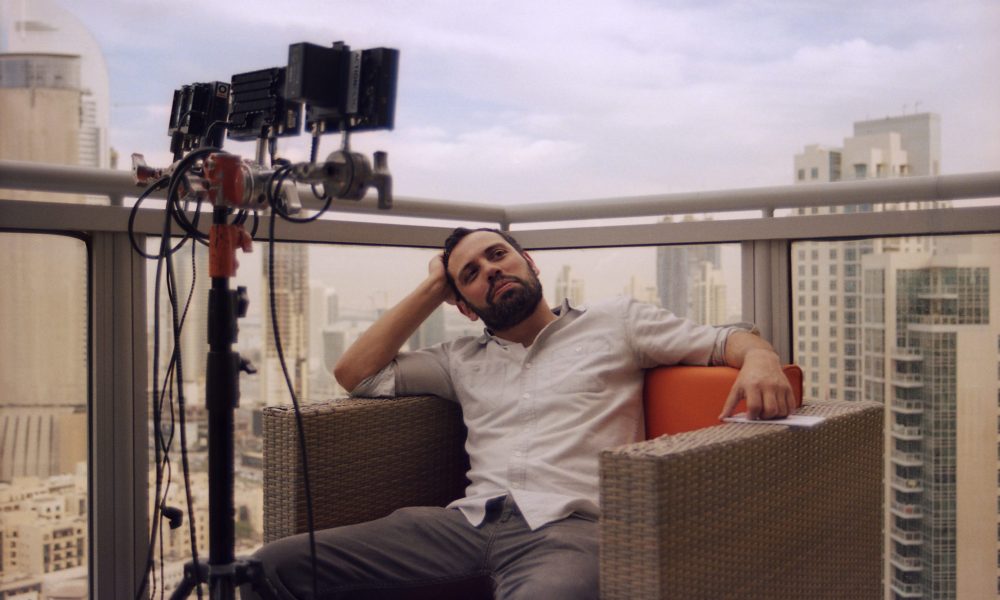 Today we'd like to introduce you to J. Rick Castañeda.
Every artist has a unique story. Can you briefly walk us through yours?
I was born in a small town, on a small farm. We had cows, and pigs, and chickens, although not at the same time. There weren't a lot of kids in the area, and my brother and sisters were all much older than me. Looking back, I imagine this is where my creativity comes from – from being alone. We had four TV channels, and for most of the day, there wasn't anything for kids to watch. I made a lot of stuff up. I created things out of junk. I read a ton of books.
In first grade, we wrote stories in class, and I was selected to go to the "Young Authors Conference" at the local community college. I loved writing stories so much – when I found out it was something you could do for a living, instead of farming, or working in a store, I knew that was what I wanted to do.
As I grew up, I started to hear from writers that it was really hard to make a living that way. And I think when I was in fifth or sixth grade I asked myself if I would be okay being a writer if it meant I'd be poor for the rest of my life. I decided that was fine with me.
That hasn't been the case – I'm able to make a decent living making media – but I think setting a very low expectation early on has helped me along the way. I don't beat myself up as much as other writers I know. Although maybe beating yourself up helps certain writers – I can't say. Everyone has a different path.
Please tell us about your art.
I'm a co-founder of Psychic Bunny, a production & post company in DTLA. We make promo videos, commercials, films, motion graphics, and animations. We're basically a for-hire company run by creatives who produce their own original works as well. I'm in post on my second feature film as a writer/director. My business partner is currently working on his novel, which will be published next year, as well as a comic book and various feature scripts.
I create because I'm compelled. I can't really help but want to make stuff. I love it so much I can't quite comprehend when people tell me they're not creative. Isn't everybody creative? Doesn't everyone start out painting, and humming made-up songs, and stacking blocks? I just never gave up on it. Editing a film is nothing if not stacking blocks, trying to solve the puzzle.
I try to make movies that are consistent with the way I live – I love life, and I try to show that. I want to get people excited about life. My sister once told me that a friend of hers ended up stopping on the highway for a family in need, and driving them an hour out of the way so that they wouldn't spend the night in their car. This friend said it was because he had just been to a screening of my movie, and it had gotten him thinking in a new way. What artist wouldn't love that story? That story was a dream come true for me. That's better than any award.
I think, through my work, I try to tell people that everything is fine. That we're stronger together. That love is more important than fear and jealousy. And that our fear and jealousy is often hilarious when you really look at it. A lot of these messages are really basic truths, but basic truths don't have big corporate sponsors or commercials, so they tend to get lost.
Do you have any advice for other artists? Any lessons you wished you learned earlier?
Good work leads to good work. Instead of complaining about it, pour that energy into your art. And learn the business side of things. Learn how to read contracts. If you don't, you'll forever be looking for or trusting someone who knows it, and those people don't always have an artist's best interests in mind.
Life has always been hard for artists. Beethoven wrote a lot of letters about his financial problems, and how he was annoyed at writing music for his paying clients, and how he wanted only to write his own compositions. Those letters sell now for hundreds of thousands of dollars.
So if you're an artist, suck it up. You can't expect an easier time than Beethoven. Try to enjoy how difficult it is to create – use the constraints to your benefit.
For those who want to encourage the arts, find a way to pay for them. Buy music directly. Leave money in an online tip jar. Go to a movie screening. Donate to a Kickstarter. Pay money for the things you believe in. I worry that YouTube and Spotify are teaching us that art is not worth paying for, while the pre-roll ads scream at us that we should be paying for other things instead. Most of the things that will make you happy do not have commercials or pre-roll ads. I just saw an ad for the Apple Watch, and in the middle of being transported on a beautiful, majestic wave, the surfer gets a telephone call. On his watch. That, to me, is the opposite of happiness. You should pay money for things that make you smile, not things that let your boss call you in the ocean.
How or where can people see your work? How can people support your work?
My first feature film, Cement Suitcase, is on Amazon Prime, or you can find it on www.cementsuitcase.com. The second film, All Sorts, should come out in 2019. I have a bunch of short films on my website at www.rickcastaneda.com. I write little poems and stories and post it on Instagram (@jrickcastaneda). Send me an email at rick@psychicbunny.com, and I can point you to a bunch of things.
Contact Info:
Image Credit:
Virginia Bulacio, Aaron Bennett, David Carstens, Ric Brunstetter III
Getting in touch: VoyageLA is built on recommendations from the community; it's how we uncover hidden gems, so if you know someone who deserves recognition please let us know here.