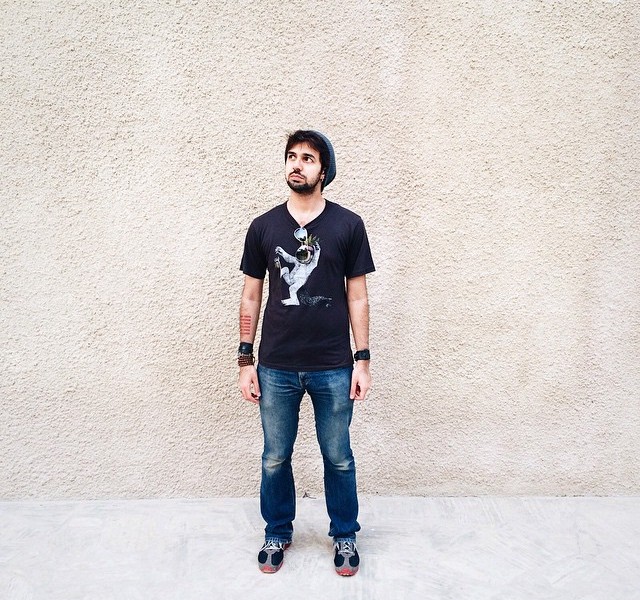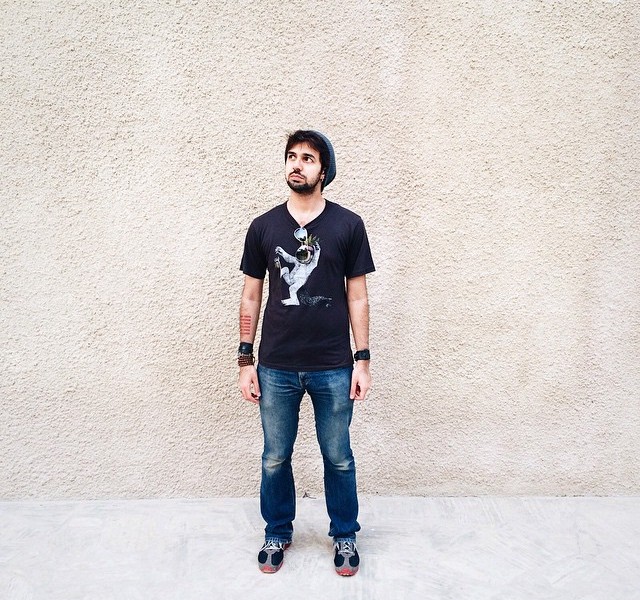 Today we'd like to introduce you to the inspiring Nuh Omar.
Nuh, please share your story with us. How did you get to where you are today?
I originally come from Karachi, Pakistan. My family is in the entertainment industry, we have our hands in film, fashion, photography, journalism, and advertising, so I had a fairly decent amount of exposure to this world. My mother was a model in her youth and she became a photojournalist, I picked up photography as a hobby when I was a kid. I always had a video and photo camera as far back as I can remember, in fact, I found it unusual when I met people who didn't own cameras! I've been interested primarily in filmmaking since I was 5, I knew I wanted to write and direct.
Photography has a special love in my heart. I started doing short films and set photography in and outside of film school. My camera was attached to my hip for a good 3 years, I never went anywhere without it. Graduated valedictorian at my university, I interned for Scott Gardenhour out of film school, wrote & produced some shorts, did some more photography work, and then I returned to Pakistan for a bit where I did directing work. I then ended up working for IAL Saatchi & Saatchi in Pakistan, where I wrote and designed ads for our major client Procter & Gamble (including Head & Shoulders, Pampers, Safeguard, Ariel, Braun along others) which you can find spread over at least three continents. Left that job, got back to working in and out of LA (my home base really) with an upcoming film project based on an Oscar Wilde story, and as a fun side project am directing and writing on a YouTube channel with my friend, producer, and collaborator, Christian Villarreal. I jumped over to Instagram a few years ago, it's my favorite social platform, and my favorite way now to get some of the more obscure photos out into the world. I'm a classic nerd, so this gives me a chance to mix personal and professional work in on spot so it all ends up in a single feed. Lot of nerdy collectibles & figures mixed in with some of my better photos, just how nerd culture is expanding. I've received praise and recognition everywhere I've worked for my writing, photography, ads, and directing work (knock on wood!). Someone once described me as an entertainment Superman, being skilled in film production, production office, ad creative, photography, and client side. My heroes are Steven Spielberg, Jim Henson, James Cameron, Steve Jobs, Richard Avedon, Hayao Miyazaki, and David Lean.
Has it been a smooth road?
Usually, it's not work that is my biggest challenge, it's generally personal things that get in the way, including where I'm originally from.
But professionally, there are moments where everything lines up perfectly, and when it's smooth, it's smooth as silk. Then there are moments where you're crawling through the mud and days you're fighting uphill battles.
You could end up in a situation where you've been working on something for ages, getting praise from the people who it's going to, then suddenly at the 11th hour you have to redo work from scratch because one person down the chain didn't like one tiny detail, and as it comes back around it gets more and more distorted. You could have the perfect image or film or whatever project you like, but if one person involved dislikes it, no matter how bad the final project may end up, it has to change. And that hurts, personally and professionally.
People also like to try and cheat or exploit you. Some people want you to do all the work and take no credit. Sometimes it's just murphy's law.
But that all being said, for the most part, for me at least, the experience has been good. It's just a slow progression to eventually meet my goals.
Any predictions for the industry over the next few years?
I see the industry shifting right now, and the ripples of this shift will be seen within the next 10 years. We're in a test stage, a transitional period if you will. This decade will, probably, establish how we perceive & approach a new, more diverse world of film. In terms of technology film vs. digital, 3D shooting and/ or conversion, computerized vs. practical effects. More tent pole films for smaller & independent filmmakers, and thus more fortunate circumstances said people. We've found the sweet spot.
For a prominent example, look at the latest Star Wars (Force Awakens), it combined old school and modern techniques, and it works, it's a technique I myself will approach with larger projects. Compare that to the Star Wars prequels from a decade ago, where they went nearly entirely CG. Disney and Warner Bros. are employing smaller filmmakers for their Marvel and DC Comics blockbuster films, and if you look at the numbers, it's paying off. People in the industry of all backgrounds (gender, race, etc) are now being recognized for their capabilities. It's a struggle at the moment, but in 10 years? We'll probably consider its norm. There's a call for more diverse filmmaking and we're getting there.
James Cameron, without a doubt the most successful filmmaker of all time (in my opinion) brought as proper 3D with Avatar, and it's scare to find a big budget film that doesn't have a 3D release today. We're in a learning period and by the end of the decade we should have a new group of established once little-known directors, more opportunity for younger filmmakers, and new variety of stories and techniques to make films, and I'll be glad to be a part of it.
Has there been a particular challenge that you've faced over the years?
My biggest challenge over the years has to been to constantly rebuild myself. I've had the wonderful opportunity to work professionally in film, photography, & advertising (as both production and agency). The problem is that, as vain as this sounds, when you are person of exceptional talents, proving yourself in each field is a struggle. You're literally building yourself from the ground up, repeatedly. I've always found myself being the stand out in a group of individuals by just working for it (because honestly that's what you should do, just give it your best), but at the stage you get recognized for those skills, you're suddenly moving on to proving yourself to the next group, which can tough to jump around from person to person and prove yourself again and again. I'm finally comfortable & happy with where I am, and enough people know my abilities now that this is becoming less & less of a challenge as the year's pass, so eventually it does get resolved.
What would you tell someone who is just starting out?
Don't give up.
I can't say it any more directly. I've lost too many talented friends to lack of motivation or broken hearts from rejection. I've heard people say 'Well there are a thousand other people applying for the same job', but always think 'yeah, but they haven't met me yet'. Arnold Schwarzenegger (Note: I believe it was Arnold) once said the rules for success are:
1. Trust Yourself
2. Break Some Rules
3. Don't Be Afraid To Fail
4. Ignore the Naysayers
5. Work like Hell
6. Give Something Back
So don't give up! Everyone finds their forte eventually, you just have to remember to climb up again if you come crashing down.
Contact Info:
Website: nuhomar.com
Phone: 917-741-5898
Email: nuh@nuhomar.com
Instagram: nuh_omar
Other: Nuh_Omar (Twitter)