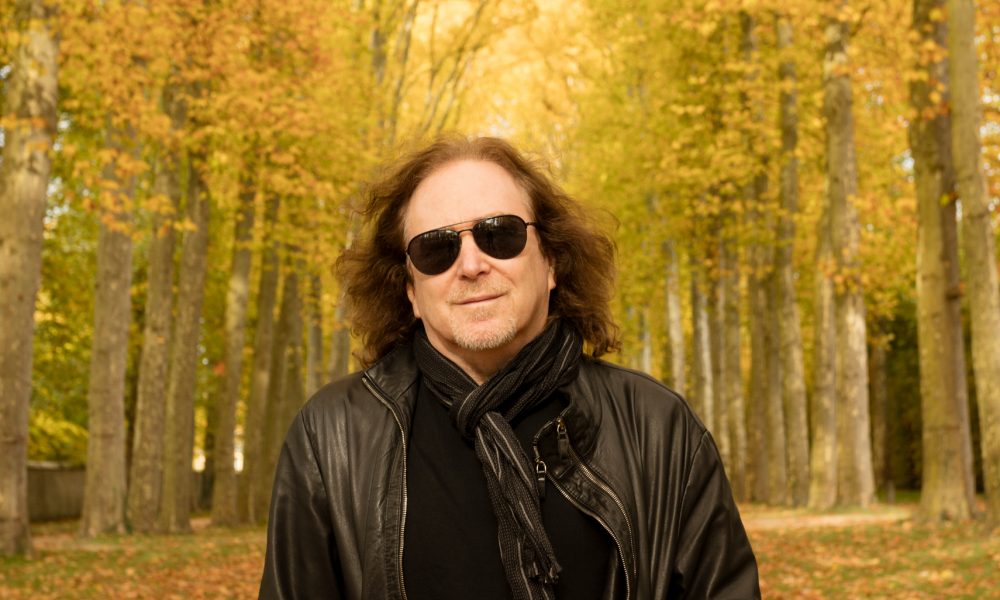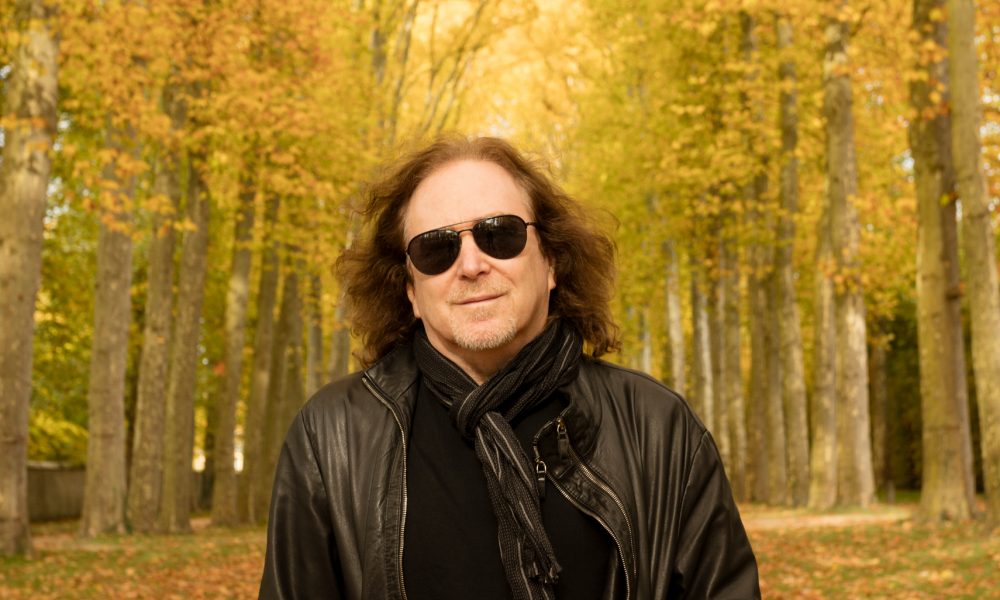 Today we'd like to introduce you to Glen Wexler.
Thanks for sharing your story with us Glen. So, let's start at the beginning and we can move on from there.
I had the opportunity to shoot my first album cover while still a student at Art Center College of Design. It was for a multi-platinum band produced by Quincy Jones. I dropped out of school after completing 5 of the 8 terms and hit the ground running to create over one hundred album covers before I turned thirty. My primary interest was in conceptual fine art photography, but the music industry provided a visual playground in which I could experiment, hone my craft, and create images that would not have been possible without the commissions.
When I left school I had two portfolios. One of pre-digital "improbable realities," and the other was portraits. When my work became applicable to the advertising world, my focus was more on fantastical or manipulated imagery, mostly because I had access to digital editing tools years before Photoshop. My approach was based on the premise that there is no such thing as an impossible photographic image. If I could pre-visualize the image, I could create it. If a client came to us with their most outrageous idea my team and I would figure it out.
At the time this sort of imagery was unique and invited the viewer to suspend disbelief. Three decades later, the magic has been overshadowed by an inherent distrust in the photographic image and a saturated market of poorly crafted manipulated imagery.
Lately, I've been doing more portrait assignments and directing. I'm currently working on a book and exhibition of my portraits from the 80s.
We're always bombarded by how great it is to pursue your passion, etc – but we've spoken with enough people to know that it's not always easy. Overall, would you say things have been easy for you?
Working professionally at a young age on high profile projects I had the advantage of having a naïve lack of fear. I wasn't adverse to the risk of sticking to my vision and holding my ground with clients and vendors often more than twice my age. In the end this paid off because I delivered successful and award-winning projects, resulting in repeat clients and industry awareness of my work.
I was very fortunate because the emergence of digital editing technology in the late 80s was directly applicable to the fantasy images I originally created using traditional analog technology. These images are constructed by combining separate photographs into a single photocomposition often resulting in a surreal or absurd narrative. The emerging digital technology allowed me to produce complex images with exacting control and far greater efficiency. This gave me a 10-year jump in the advertising market when print was still going strong.
In terms of challenges, first was the demise of the record industry and the market for tangible product. The prevailing attitude about the irrelevance of album art is unfortunate because the cover art is still the visual extension of the music, but nowadays few artists or record companies are willing to spend reasonable rates to create the most important and lasting marketing materials connected to the music.
The second was the demise of print advertising, which for the most part is replaced by digital marketing. Everything changes, so as an artist reliant on commissions I've adjusted to adapt my creative sensibilities across multiple platforms including film direction and experiential development. I'm also at a point in my career where I can circle back to my original intent of focusing on fine art projects.
The troubling aspect in recent years, directly connected to the demise of album cover art and print advertising, is that everyone has a camera and the technology has advanced to the point where basic photography doesn't require skill or craft. That said, despite the abundance of cameras, there are very few photographers, meaning those who bring a vision to the medium. The same is true with digital image editing. Most everyone can navigate an image-editing app, but that doesn't mean that they should.
Sadly, the resulting imapct on the profession is less respect for creative vision and originality, as well as an overall lack of awareness of what it takes to make versus take a picture.
We'd love to hear more about your business.
I'm a photographer, film director and creative director best known for creative problem solving and for my elaborately staged digital photo compositions of improbable situations. I have an amazing world-class team of producers, production designers, model-makers, CGI artists, and stylists. We specialize in the seamless integration of film direction and production with print assignments offering visual continuity across multiple platforms. Typically, I'm involved in the early development or conceptualization of a project and stick with it until is fully realized.
Because much of my work is conceptual I've shot virtually everything from superstar celebrities to elephants wearing tutus, often as individual elements to be combined into a larger narrative. This is unusual because the commercial world mostly looks for specialists with a singular focus. As a result of these opportunities I have a broad range of work including portraits, landscapes, still life, animals (lots of cows), cars, and logos.
Much of my work involves creating environments that look real but are actually studio constructs. I love working with miniature sets and I often incorporate CGI models. I've had the privilege to work with many legendary musicians including Michael Jackson, Van Halen, Black Sabbath, Yes, Rush, Herbie Hancock, Chaka Kahn and ZZ Top, and I've had the opportunity to collaborate with many of the top advertising agencies on national and global campaigns for clients such as Sony, Nokia, Maxell, Acura, Toyota, Coca-Cola, Electronic Arts, Adobe, and Epson. I've also created logos for the Star Wars Trilogy, Batman Forever, Universal Pictures and Geffen Records.
In terms of my fine art work, my images have exhibited internationally and are in the collections of museums, art collectors and celebrities.
I have had two books published, "25:25," which was a retrospective of my first 25 years as a photographer, and "The Secret Life of Cows," for which Eric Idle of Monty Python wrote an incredibly funny foreword. He states, "Glen is a seven-foot Scotsman with a wooden leg whom I met Frog Rolling on an Eskimo trip in Northern Greenland." This fall, Dark Spring Press will publish my third book, "The '80s Portrait Sessions." This is a collection of black and white studio portraits of musicians, actors and models reflecting the unique style of the decade.
What were you like growing up?
I grew up in Palm Springs, California and was raised in a case-study style post and beam house. My dad, Donald Wexler, became a well-known mid-century modern architect, although, outside of Palm Springs he was pretty much under the radar until the late 90s.
After the 60s, the modernist design aesthetic originating from the International Style was not particularly trendy, but it sure came back into style! I learned a lot from him in terms of sticking to your vision and values, and not chasing trends. As a teenager, we didn't get along. It was the typical generational clash of the time. I was a long hair hippie questioning authority and interested in music, film, art and backpacking.
He had a conservative Mid-Western background and was disillusioned with the cultural and political upheaval of the times, which I embraced. Following my first year at Art Center, a childhood buddy of his, a top advertising executive, told him, "photographers are a dime a dozen," and he was "wasting money" on sending me to art school. I was home for the holidays and he wanted to see my work with the intention of pulling the plug.
As it turned out, he saw that my design aesthetic and experimentation with blurring the lines of the medium was taking a parallel path with his personal journey in architecture. From that point on he was my biggest fan and supporter.
Contact Info:
Getting in touch: VoyageLA is built on recommendations from the community; it's how we uncover hidden gems, so if you know someone who deserves recognition please let us know here.