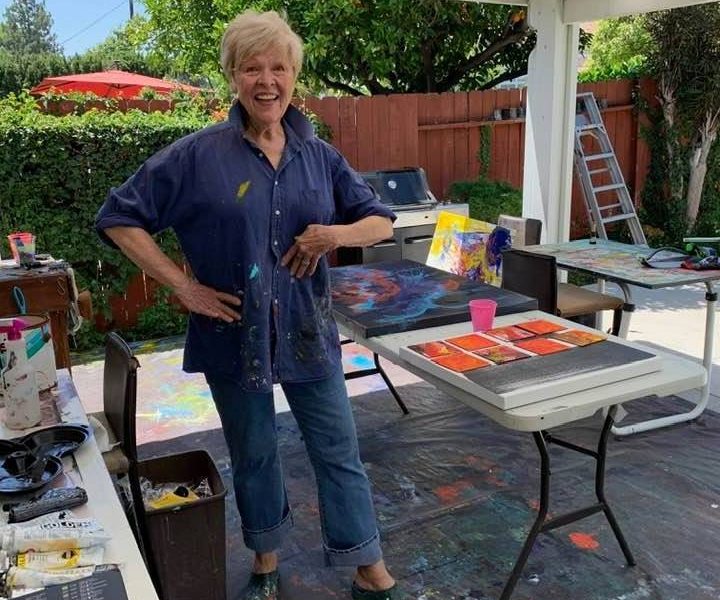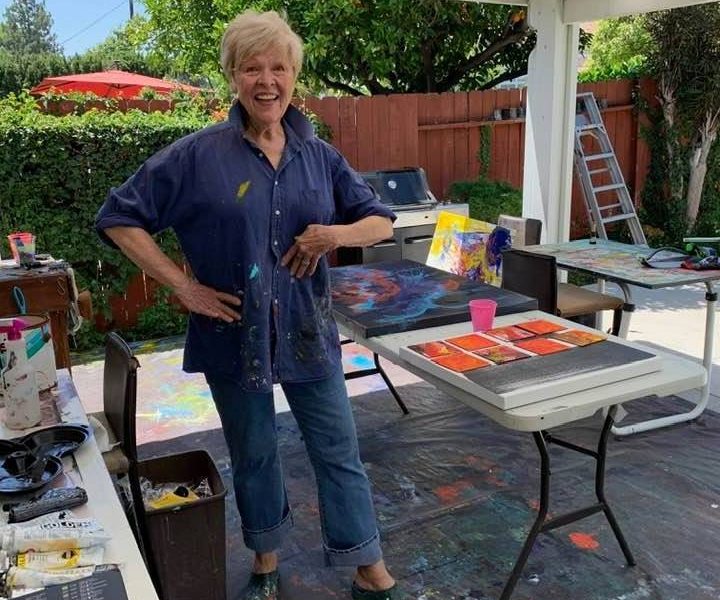 Today we'd like to introduce you to Evalynn J. Alu.
Evalynn, please share your story with us. How did you get to where you are today?
I was born and raised in SW LA where I attended 95th street elementary school, Bret Harte Junior High School and graduated from Washington High School. I grew up with an artist father and a mom who was pretty artistic as well. Art was always a part of my life getting my first drawing lessons from my dad at the age of three along with my three sisters and we were always encouraged to do our best. I was fortunate enough to enter elementary school at a time when the arts were very much a part of our daily education. The instructors really zeroed into students with a bit of talent and moved them forward whether it be in academic subjects or any field of art, not discouraging them as many schools do today. Now many of today schools are led to believe that funds are such that it's impossible to continue with any of the arts, so cutting the visual arts, theater and music has become commonplace.
Drawing and painting was what I loved to do and spent much time with pencils and crayons, drawing from art books my parents gave me for Christmas. Teaching myself became a habit. My first exciting art related incident occurred when I was in first grade…..my teacher at that time sent my work to a children's exhibition in New York. For me, at that time, this really meant nothing, and my parents praised but kept it at a minimum. I was always sent several grades ahead for an hour at a time to paint with the teachers who were artistically talented. Being shy, it at times was embarrassing for me to be with big kids. But I was so very lucky to receive one on one instructions that I still to this day remember.
Later in high school, I dated and fell in love with the man I am still with. I was seventeen when I married. What on earth were my parents thinking? Two years later, I was blessed with our first son Michael Alu. The desire was so strong to learn more about art that I continued to question and on my own began drawing more and teaching myself how to paint on canvas with oils.
Caring for a baby boy, working part-time, and painting while my son napped was a way of life. Son number two arrived and raising the boys while working was difficult and the arts were put on the back burner.
As they grew it became easier to find time to paint and more time was filled with thoughts of art. I kept sketching and doing drawings of my boys sleeping and even did a painting or two of them as they made great models.
When my youngest son turned three I decided I would continue my education and started college….of coarse studying art. I set a goal for myself that I would finish with a degree before my youngest graduated from high school. With taking care of my family, working part-time, and volunteering at my eldest sons school, I was only able to take night classes and was thankful my husband agreed to step in with the boys. Art classes take a lot of hours inside and out of the classroom. I knew no artists, and really had no friends attending school but the desire was so strong I enrolled in Santa Ana Junior College where I completely fell in love with art, ALL OF IT! The classes and instructors were amazing and I developed a great desire to go on. With my family growing and me going back to school for an education and the need to help supplement our income, I took all night classes while working part time and taking care of my men. With support of my husband, I steadily continued my studies and moved on to CSUF. I finally graduated in 1982 taking me 12 years to complete and go beyond my degree. I graduated before my son, Jeff Alu, graduated from high school. I was pleased I met my goal.
Now, I've got a degree, I love the arts, what will I do with it? Work? Teach? Become and artist? What happened next happened due to the fact we needed a bit more income with a growing family.
So I found a job working as a designer for a metal sculpting company called London Productions. I would design and create the templates for the three D wall pieces. I was led to believe I would receive a royalty from all of the scuptures made from my designs. I was thrilled to be using my artistic talent plus get paid for it. Well, here was my first lesson in working as an artist. The man I was working for was letting the public believe that all of the work from his business was done by a group of artist when in reality the pieces were being mass-produced in China. Due to this fact the royalty that I thought was to be mine did not apply to me since the designs were taken out of country. A huge lesson learned here and one that caused me not to trust working as an artist.
I would really like to see law classes dealing with the arts mandatory for all art degrees.
We're always bombarded by how great it is to pursue your passion, etc – but we've spoken with enough people to know that it's not always easy. Overall, would you say things have been easy for you?
Struggles along the way were…..
Tending to my hubby with four types of cancer…..now he has his fifth. CLL will begin treatment in October at City of Hope.
Raising my boys as I attended college and working part and full time.
Being able to purchase art supplies whenever I wanted was not always possible
Having London Productions, a metal sculpting business take advantage of my work I designed for them by having it made out of the country so that I would not get royalties. I did not realize a company could do that.
We'd love to hear more about your work and what you are currently focused on. What else should we know?
After securing my degree, which took me 12 years to accomplish, I chose, due to financial situation, to begin teaching. This lasted for 30 years and I must say very enjoyable years. I taught at private schools which allowed me the freedom to incorporate art into almost all the subjects I taught.. Working with kids has always been fantastic and something I have never regretted. I met many fine people and took Top 25 Teacher Award in 2015 as Oakridge Private Schools Art Instructor for Parent Magazine.
During that time, I was able to spend some time doing my art which was stuck under the bed and filled the closets….I didnt do much with it just had the need to do it. I really didn't have any art friends to discuss my work. One of my sons, Jeff, encouraged me to keep working in the direction I was now in…abstraction. Painting from my heart and gut became a fantastic way to travel in the world of art.
As years passed my work gradually became even more abstract in form. A teacher friend suggested I enter an art association exhibition in Orange…I was hesitant and thought," Oh why not?" It was a great experience for me and one that introduced me to some fantastic artists. This was the beginning and I came out of the closet I guess one might say, and became an artist. I joined the organization and spent several years with them. I received many accolades and was awarded Artist of the Year, plus the Hall of Fame Award. I began to sell a few paintings a this time.
One thing led to another. I was asked to show my work in the Santora Building which I did. My son, Jeff Alu, had become a member of the Orange County Center for Contemporary Art and as I visited the gallery I dreamed of having my work in this wonderful contemporary art venue. Nervously applying for membership and interviewed, I was accepted. This opened a whole new world of art to me as I learned the operation of gallery installation, juried and curated exhibitions, plus the laborious job of installing and de-installing shows. I have met so many talented and wonderful artists, collectors and the general public who appreciate and enjoy contemporary art.
The excitement and incredible work of planning and installing ones own exhibition has been quite an experience. My artwork has been exhibited in numerous solo and juried shows. I've won competitions at both local and international levels.
So, what's next? Any big plans?
What will my future hold….hmmmm thats an interesting question. I will continue working in the field of art and I'm excited to see whatever changes may occur. What new ideas and challenges …..these will develop and grow. Perfecting and experimenting with the techniques I use plus finding new ones will always play a major role in my life.
I will continue to teach art for as long as I can both privately, at school and with any grant programs that we may secure for OCCCA. Teaching privately and volunteering art classes and paintings will contiue.
Having a fascination and curiosity with the universe as well as our own earth has become an incredible force in my work whether gentle or fierce. Beauty as well as ugliness can be found in my paintings. This I know will continue to be my main focal point and as an artist changes will automatically happen.
Contact Info:

Image Credit:
Evalynn J. Alu
Suggest a story: VoyageLA is built on recommendations from the community; it's how we uncover hidden gems, so if you or someone you know deserves recognition please let us know here.