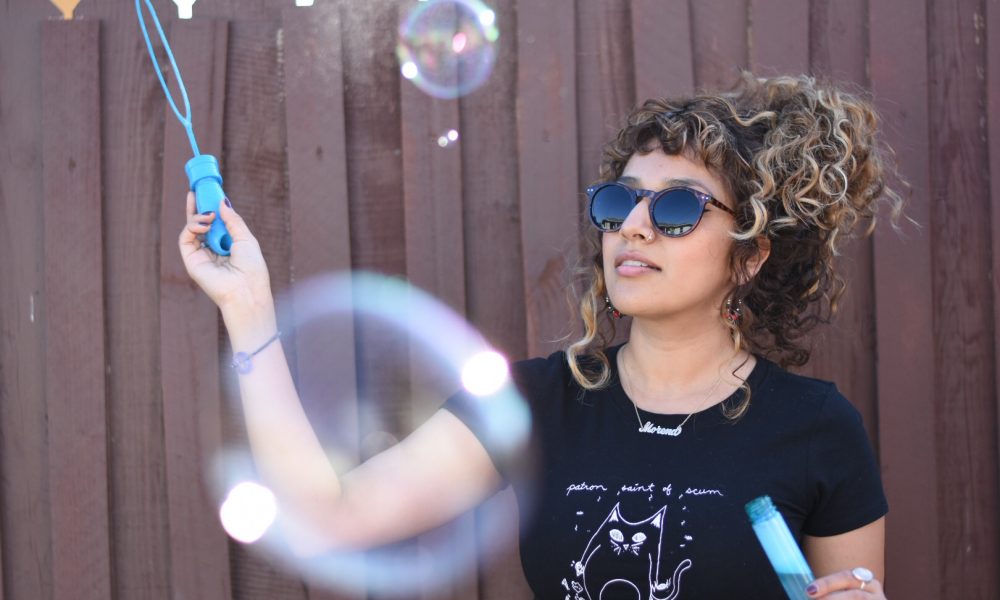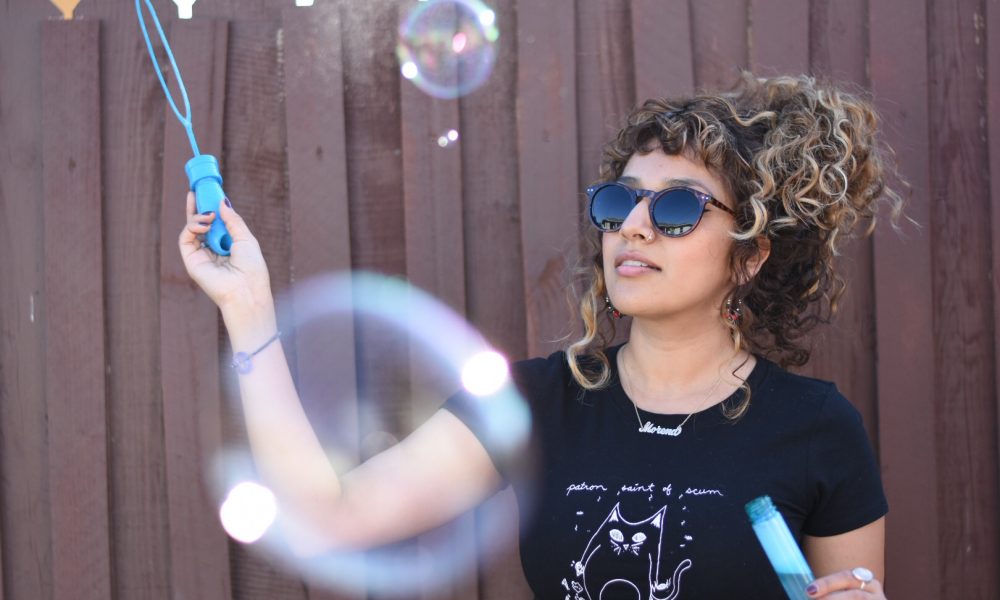 Today we'd like to introduce you to Eugenia Nicole Macias.
Eugenia Nicole, let's start with your story. We'd love to hear how you got started and how the journey has been so far.
I knew that I wanted to be a writer since the day I learned how to write. I don't think there's ever been a moment in my life where I wasn't writing. I always had a journal, diary or a book in my hands growing up. At a very young age, my mother taught me that communication is the most important tool you can possess, and in order to be understood, you need to be able to communicate with the people around you, that could be friends, relatives, neighbors, coworkers, and partners. My mother immigrated to the U.S. with her parents and six siblings when she was only 13 years old. She didn't know any English. She was very intelligent, and an impeccable writer. She loved to draw and write letters, yet she had such a hard time assimilating in school because she didn't understand the language. Kids made fun of her because of her accent, the stories she would tell me are infuriating because children can be so mean sometimes. So, she always taught me to communicate with her.
Anything I felt or wanted to say, it was important to share it, and if I couldn't find the means to verbally express how I felt, take to pen and paper to get out what I was holding inside. She was the type of mother that would send my brothers and me letters and cards growing up. Halloween, Easter, Thanksgiving and Christmas, we would receive mailed cards from her. When I was in college, we would write letters to each other. I saved all the cards and letters she'd written to me growing up, and now that she's passed away, I cherish them all. I read them when I'm thinking of her when I feel doubtful of my career choices. Because of her, I grew up loving to write short stories and corny poems. She supported my love for writing and encouraged it 100%. I owe everything to her. Now that she is no longer with us, I feel it is even more important to share my stories and her stories with anyone that can relate to them. A community cannot be built without proper communication and that includes storytelling.
Overall, has it been relatively smooth? If not, what were some of the struggles along the way?
Nothing good ever comes easy! Writing is always a work in progress and the editing process is never finished. It's hard work! You don't just wake up one day as an amazing writer, although sometimes, I wish that were true! It takes a lot of self-discipline, something I still have trouble with to this day. I have daily reminders hanging up in my apartment, I have a sign on the back of my front door that says "Did you write today?"
In order to be a good writer, you have to read a lot too, you have to be honest with yourself and with your words, you need to have an editor you trust. As a creative non-fiction writer, I write about true stories, things that happened to me or people I know, some things are not easy to write about. As a writer, sometimes you have to relive terrible memories or moments in your life in order to give those stories their truths. Like ripping off a scab from an unhealed wound. It will never get easy, but that's the beautiful torture of writing.
I often find myself questioning my art and my worth, sometimes I wonder if what I'm doing will ever actually pay off? I think most artists deal with the pressure of success and what that means to them. Being an artist means you're constantly changing and growing and challenging yourself and your art while being true to yourself.
Tell us more about you. 
I am a creative non-fiction writer. I write true stories about love, death, heartache, and life in Los Angeles. I love sharing my stories with friends and family, but most importantly with strangers. I love hearing from people I don't know and how my stories have impacted or affected their lives. We're all human, at the end of the day, we just want to be understood. If I can make an individual feel understood or loved with my words, then my work has been proven successful, and that is what matters to me the most.
What is "success" or "successful" for you?
Raking in the dough! Just kidding, to be honest, a successful writer to me, is to be able to publish books that people actually buy and read. You can publish as many books as you want, but if no one is reading them, sharing them or being affected by my words, then I wouldn't call that success. I want to be successful because people love my work, because my words got someone through their day, made them laugh or cry. Made them feel like they aren't alone in whatever it may be that they're going through.
Contact Info:

Image Credit:
Ray Moreno
Getting in touch: VoyageLA is built on recommendations from the community; it's how we uncover hidden gems, so if you know someone who deserves recognition please let us know here.