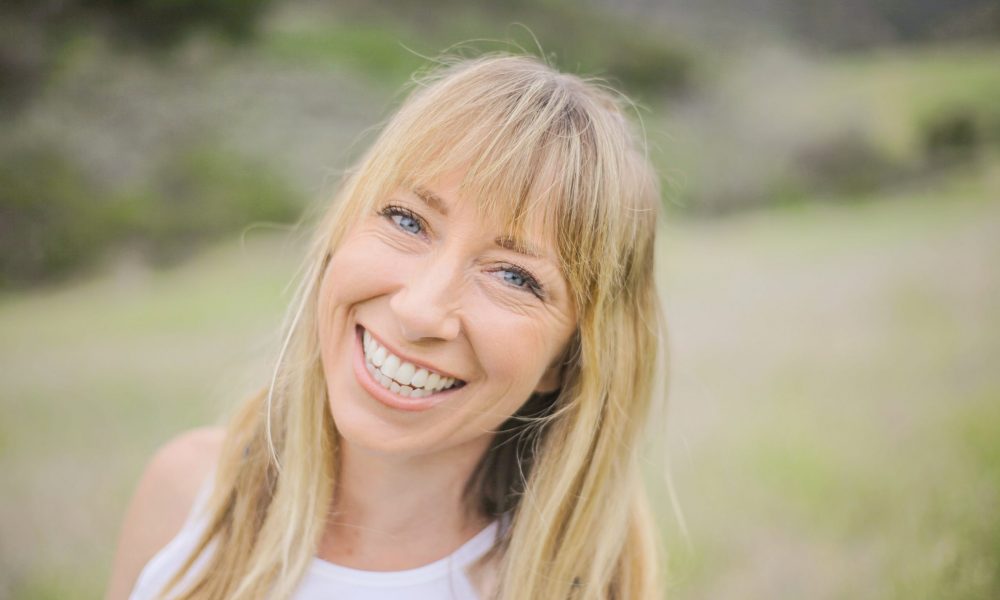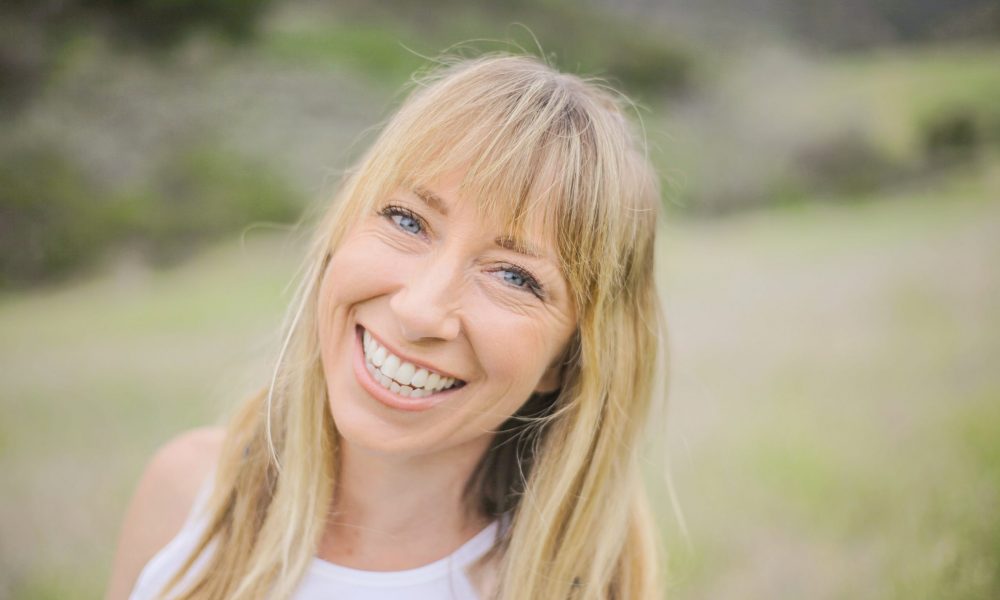 Today we'd like to introduce you to Erin DiMaggio.
Thanks for sharing your story with us Erin. So, let's start at the beginning, and we can move on from there.
I am the founder and visionary of Born Wonderful. Before I tell you about Born Wonderful, I want to tell you about how Born Wonderful was born. It all started thirteen years ago when I became a mother for the first time. Prior to motherhood, I ran a personal fitness training and yoga business. I worked with people from all walks of life with various fitness goals, from just toning up to climbing big mountains like Mt. Whitney. I loved my job, and I loved the feeling I got from helping people!
After my son was born, I discovered what many families discover and that is, "Childcare is not cheap." My husband and I ran the numbers, and as much as I don't like to admit it, his earning potential was significantly higher than mine and my profit margin would be minimal after we deducted all of the expenses associated with running the business and the new added expense of paying for childcare. So, I was faced with a very difficult decision, "Should I keep running my business and working two jobs or should I close up shop and take on a full-time position as my son's primary caregiver?" I chose the later.
Fast forward to ten years later, to two more babies, a new home, a new town and a new puppy and the laundry that piled up faster than hot lava flowing out of a volcano. I was feeling depleted from the daily, monotonous grind of cooking dinners, cleaning floors and chauffeuring the kids from activity to activity. I felt like I was sitting on the sidelines of my own life just cheering the kids on as they lived theirs. I began to hear a still small voice inside whispering, "What about me?" I wondered, "Who am I other than their Mom?"
I started to think about the training and education I had. I wondered, "What is it all for now?" I was a "stay-at-home-mom" with a Master's Degree in Spiritual Psychology, 13 years of Personal Training experience, several yoga certifications, a Bachelor's Degree in Kinesiology, and I was a certified parent educator, plus I had written hundreds of blog posts that not too many people ever read. I had even published a whole book of poems, and I wrote, illustrated and published a children's book. But not one of my children was interested in my resume, most children aren't.
Even though I love being a Mom, I felt like I had lost an essential component of my identity and that loss was slowly eroding the joy from my present reality. I decided it was time for me to make some changes in my life. I committed to daily meditation practices, and I prayed to ask for Spirit's assistance, "God, given my unique skills and experiences, show me how to be of service." The answer always came back with an image of me leading a diverse group of women gathered together in a circle outside on a hill somewhere sharing our stories and moving freely in our bodies.
I began to realize that I had done work like this in the past as a women's group fitness facilitator and I really wanted to do it again. It had been a long time since I had called myself anything other than "Mom." And, like most moms and/or dads, too, when they get back into the workforce after caring for the children, it can be a little intimidating catching up on all of the new trends. But as my own false sense of inadequacy stared at me in the face, I used a skill I now teach in the retreats I host, called inner counselor work. The inner counselor is the wisest part of ourselves containing all of the answers to our life's deepest struggles.
Inner Counselor work involves becoming aware of our thoughts and feelings and then asking ourselves important questions with the intention to find our own answers. When I told my inner counselor how I felt. My inner counselor asked me, "When was the last time you felt good enough?" The image that played in my mind was a time when I was just a five-year-old little girl wearing nothing but my Wonder Woman Underoos and a pair of blue and red star-spangled roller skates. So, there was my answer.
My inner counselor and I decided I would lead a women's mini-retreat, blending everything I knew about parent education, fitness, health, spiritual psychology, yoga, meditation, hiking and of course, Wonder Woman and we would call it Wonder Women Unite. I put out a message on Facebook letting my friends know what I was up to and a few weeks later I had 20 women show up in my backyard to experience the first Wonder Women Unite. We hiked. We meditated. We did yoga. We shared our struggles. And we shared our superpowers.
As soon as it was over, everyone asked, "When is the next one?" I hosted another and then another. Wonder Women Unite began as something I needed to do for myself but it quickly evolved into a service I felt called to share with the world. As more and more women showed up at my home to experience a mini-retreat, I began to witness the power of people coming together to move their bodies and to share their individual stories with each other.
I witnessed many transformations as women moved their bodies outside in nature and as they told the truth about their lives. I knew I was onto something big and wonderful! I continued hosting many retreats, improving the flow and the sequence and gradually working on a business plan. People began to show up from various cities in LA, like Long Beach, Huntington Beach and I even had people driving to Palos Verdes from Hollywood. Right as I was in preparation for what would be the tenth Wonder Women Unite, I got a letter from DC Comics' Legal Team threatening me with Trademark Infringement and Dilution of The Wonder Woman Brand.
At first, I was shocked and extremely furious! Being that I now believed I was Wonder Woman, I thought about fighting them in court, and I was thoroughly convinced I could take them on. I had thoroughly searched several databases, and according to the United State Trademark and Patent Database, Wonder Women Unite was not a registered trademark of DC Comics, so I didn't think I had done anything wrong. After receiving the letter from them, I immediately fired back with an email explaining the work I was doing. I went on to say something to the effect of, "If DC Comics wants to go to USPTO Court over this it will look really bad in the press." It will be equivalent to shutting down a lemonade stand!" I was on fire feeling the injustice of it all, but then I decided to reframe the issue as a blessing, another skill I teach the retreats I host. Instead of declaring war, I decided I would call them and have a little heart to heart conversation. After a long discussion that resulted in the recognition from the other party that I had not infringed upon the DC Brand or caused any damages, the attorney for DC said, their client was ok with me using the name, "Wonder Women Unite." But they did not want me to trademark the logo I had created because they thought it bared too close a resemblance to Wonder Woman.
After releasing my initial furry, I realized it was possible that there was truth in what they said and furthermore, I knew it was in my best interest to let go of the name completely and come up with something entirely new. That's when the name Born Wonderful came to me! Born Wonderful now serves as a universal reminder that absolutely everyone is Born Wonderful. Since, starting off, I have hosted over twenty events and just this December, I got the official stamp from the USPTO declaring that the name and logo of Born Wonderful® belong to me. Now we are selling Born Wonderful Trucker Hats, Born Wonderful Tanks and Tees and we have started hosting retreats in other locations far outside from my backyard.
We now offer Born Wonderful Retreats for women, girls and we are open to hosting family events, corporate events or working with any group that wants to experience mindful movement and soulful collaborations. We host both privately by request, and periodically we are hosting community retreats throughout Southern and Northern California. This year we will be co-hosting a weekend retreat in Ojai and a day-long retreat in Auburn, CA.
My early Motherhood experience gave me the deep compassion and understanding of what it feels like to leave pieces of yourself behind. It was in those days that my desire to build meaningful connections and guide conscious movement was born. I believe that in order to take care of others, we have to continue to nurture every precious part of ourselves. We are never done growing up, and it's always beneficial to take a journey inward. I believe everyone deserves to feel like they were Born Wonderful and I feel so lucky to have this opportunity to be of service both at home as a Mom and in the neighborhoods around me as the Owner of Born Wonderful®!
Has it been a smooth road?
I feel like I covered the challenges and obstacles I experienced before starting the business but now that I have added it to my life, everything has been smoother and a bit better!
So, as you know, we're impressed with Born Wonderful – tell our readers more, for example, what you're most proud of as a company and what sets you apart from others.
Born Wonderful® is a unique player in the health and fitness industry offering a unique blend of experiences for your mind, body, and soul. We offer wellness retreats, group events, and Born Wonderful Workouts and Born Wonderful Movement Classes.
Born Wonderful Movement™ is a customizable group workout and experience that includes the best physical moves from hatha yoga, spiritual psychology, core strength training, embodiment cues, physical alignment and a high-intensity cardiovascular experience designed to get your heart pumping, your muscles moving and your soul shining!
Born Wonderful Retreats can be anywhere from 4 hours to an entire weekend. The focus of the retreats is to give people time, space and permission to share their struggles and their triumphs without the fear of judgment, advice or criticism. Each Retreat is designed to assist people in moving on all levels of consciousness: physical, mental, emotional and spiritual.
What sets us apart from other health and fitness industries is our desire to create unity and collaboration rather than competition. The Fitness Industry and even now, The Yoga Industry, are saturated with destructive messages of a one-size-fits-all mold and a steady flow of messages that you have to change your appearance to enjoy your life.
At Born Wonderful we celebrate the unique shapes and sizes of every BODY. We focus on enjoying each phase of our forms. We want people to recognize the body as a unique, one-of-a-kind container for the soul and that means you don't have to have a six pack to be healthy, whole and happy.
I am most proud of teaching people the skills of seeing that everyone has the inner resources necessary to handle their earth-school-curriculum. I do this by giving people the opportunity to witness one's story unfold without trying to manipulate it, change it or mold it into their own wants, needs, and desires.
Let's touch on your thoughts about our city – what do you like the most and least?
What I like best about my city is the diversity of landscapes, of people, of opportunities, and the lack of diversity in the weather. I really like our weather!
I live in Palos Verdes where we are surrounded by Peacocks, horses, and bridle trails and if I want to, I can take a quick drive to the ocean, to the mountains or into Hollywood to see a show at The Pantages… where else can you do that?
Pricing:
Trucker Hats are $25 (includes shipping)
Private Born Wonderful Retreats are fully customizable for your group. They are $1000 for up to 20 people
Girls' Retreats Are $500 (Perfect for a birthday party, coming of age or girl scout troop)
Weekend Retreat In Ojai Starts at $850
Contact Info:
Website: www.bornwonderful.com
Email: erin@bornwonderful.com
Instagram: bornwonderful
Facebook: bornwonderful
Image Credit:
Erin and Individual Yoga Photo by https://www.rissaphotography.com/
Getting in touch: VoyageLA is built on recommendations from the community; it's how we uncover hidden gems, so if you know someone who deserves recognition please let us know here.