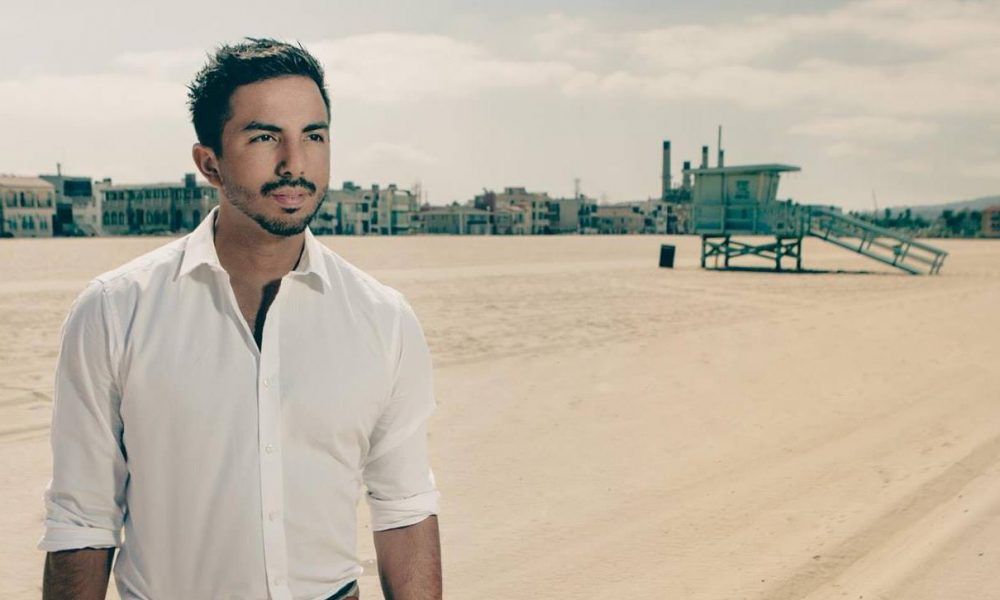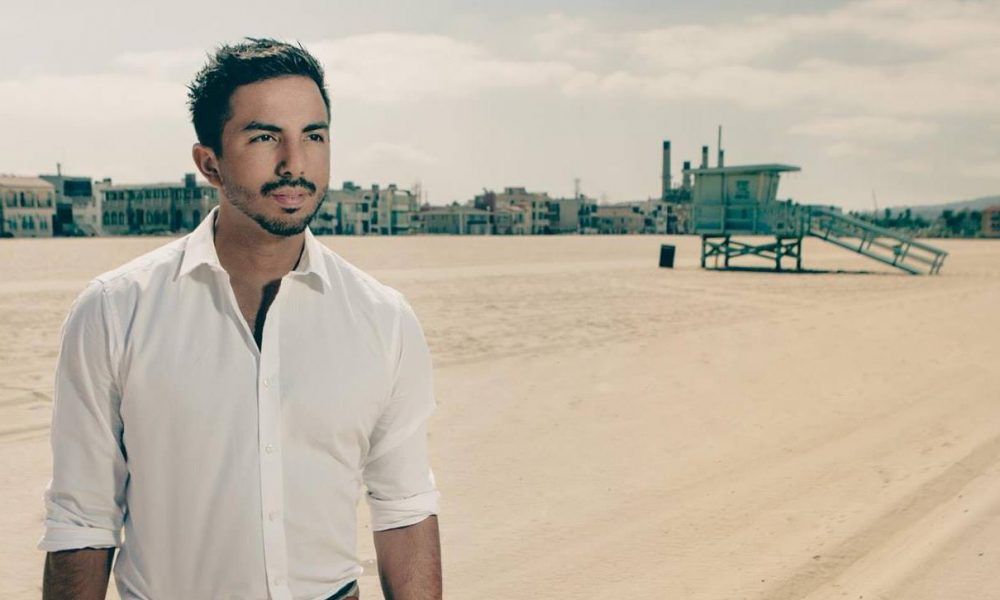 Today we'd like to introduce you to Tony Estrada.
Tony, can you briefly walk us through your story – how you started and how you got to where you are today.
When I was a kid, I loved movies and would buy them at the bargain rack at Hollywood Video (even if I had not seen them) with the money I received for Christmas or birthdays. I would watch them all and was so enthralled with each and every one of them. When I got to the University of Michigan, I had no idea what I wanted to study. I thought since they have one of the best business schools in the world, I'd try that. Took a math class and found out there was no way in hell that was happening. I then studied Arabic because I thought I wanted to be in the CIA and realized very quickly that wasn't happening either. I took my first film class, Classical Film Theory, and was bored to tears by it, but in a really odd way, I couldn't get enough of it. So, I took another film class, and after that, the rest as they say is History.
When I graduated school, I went to work as a film, photography, and English literature teacher at the high school I attended, Damien High School in La Verne. Midway through, I was on Facebook one evening and I saw that a friend of mine from Michigan, Jeff Diamond, was working at MGM. I reached out to him and asked if they had any opportunities available. He said that they had an internship. I applied and enrolled myself at a community college to ensure that the internship was valid. I worked there every Friday under the guidance of Matt Dines.
One day one of the executives ran into a difficult situation and my father was able to help him out. That day he asked if I was looking for a job, to which I responded, "Absolutely." He had me contact his friend Adam Saunders. Adam said he was looking for a new assistant and that Dines had said, "if there was one guy that you ever needed to hire, this is the one," which was a remarkable compliment to receive. Problem was I was headed to the Final Four in Atlanta to see Michigan play. Adam said that I needed to interview that day, as he was off to New York in a few days and wasn't sure when he'd be able to schedule it and that if I wanted the job, that day would be the best opportunity. I called my parents to ask for guidance, and they said, "Son if you really want this career, these are the sacrifices you have to be willing to make." So, I called Adam back and said I'd like to interview. I drove to Santa Monica to meet him at 4:30, my flight left out of Long Beach at around 6p. Adam and I clicked immediately, and he hired me on the spot. I left the interview, quit my teaching job on the way, and made it on time to see Michigan in the Final Four.
After a month or two with Adam, he said that he was going to New York to shoot a movie and unfortunately, he was unable to take me with him; however, the job was mine when he returned. I asked him to put me under someone I could learn from. He recommended me to Lee Toland Krieger, a film/television studio director. I worked alongside Lee in a number of capacities both personally and on-set. While I was doing that, I was working as a nanny to a family in Beverly Hills and as a personal assistant to an actress in Hollywood. It was an exceptional learning experience and I am so thankful for everything that this first year taught me. Lee was a great mentor and really helped me to understand how I needed to approach the business.
While with Lee, I shot my first three short films, "Martha Cook", "For My Youth the Bell Tolls", and "Bridesman". Each one, I saw as ensuring that I was taking my next step forward. From there, I worked on my most recent short film, "¡Viva la Revolución!" That was an experience that really changed my life and transformed the way I looked at everything and how I approached my work. With its anti-bullying themes, I suddenly realized that this film was much bigger than me. That there was much more than the stroking of my ego to this business and to this profession. I am so proud of that film and the way that it has connected with kids both here in the U.S. and internationally.
In between, I've worked with national brands such as LYFT, Niagara Bottling, Entercom, and Mattel to produce and direct content for them. Each of these projects brings new perspectives that shift the way that I approach my work and tie the greater strategies of branding, marketing, and publicity, to the truest possible intention of the client..
We're always bombarded by how great it is to pursue your passion, etc – but we've spoken with enough people to know that it's not always easy. Overall, would you say things have been easy for you?
Not in the slightest bit. It has been challenging from day one, and I've loved it every step of the way. To be successful in this industry, you really must be self-motivated, entrepreneurial, and genuinely love what you do. Sometimes​,it's felt that for every step ​forward, there's been two backward; however, it's all part of the process.
The biggest challenge has been internally. For so much of my career, I have been focused on results, results, results. Every time I've focused on that, I've lost my way, made less than ideal decisions, went into a spiral of self-deception, and found myself unhappy. As I've become older, (perhaps) wiser, and switched my mindset from egocentric to that of service and mission, the road has become smoother, things look completely different, and I am able to make decisions that are more based out of pure intention, rather than a floundering race to get to the ever elusive "top". I'm in a constant battle with myself to help to shine a light on the darkest parts of myself, and to be vulnerable enough to reveal them so that in some way, shape, or form, they can perhaps be reflective of someone else's journey and tie us in our shared humanity.
In this industry, so often, we can be thrown off by the glitz, glamour, and need to be recognized as great, that we forget how fortunate we are to be doing something that we love, with the potential to influence the cultural tastes and emotions of literally millions of people. That's a power never to be taken lightly and to view as a tremendous honor, rather than one that is self-serving or self-fulfilling.
We'd love to hear more about your work and what you are currently focused on. What else should we know?
I aim to tell stories that are broad, engaging to wide audiences, and catalytic to shifts in perspective. In those stories, I have a more particular focus on stories that are reflective of the 2nd, 3rd, and 4th Latino/a/x generations here in the United States. As a quarter of the moviegoing audience, yet still profoundly underrepresented, I feel it necessary to do my part in helping to propel this voice forward. It's not just out of principle, it's out of sound business. The Latino/a/x community in the U.S. currently has $1.5 trillion worth of buying power, and the estimated population is projected to be at 111 million in the US by 2060. It boggles my mind how our voice continues to be underserved, yet the market is so robust with such a dedicated and passionate base. I believe it necessary that we continue to rely on our numbers to have our voices heard and make great content that will speak to audiences everywhere.
At the very center of this, I remember sitting in a movie theatre when I was ten years old and seeing "Spy Kids". They looked like me, sounded like me, and told jokes that I fundamentally understood. That was so incredibly empowering and led me down paths I never would have been able to see previously. It broke me out of my shell and made me realize there were so many opportunities out there outside of my immediate orbit. That's the impact one piece of great content can have and that I feel can genuinely change the face of this nation for good. Wouldn't that be something special?
How do you think the industry will change over the next decade?
This industry changes rapidly every week. It would be silly for me to make any predictions, so I'd prefer to stay mobile on this and say that, as the industry evolves, so will I, and I'll do my best to continue to study every trend. The only thing that I can put a firm stamp on is saying that diversity will continue to be a rallying point for everyone. I believe the entertainment industry is starting to wake up and genuinely buy into the need to tell more diverse stories. This country is diverse in color, sex orientation, religions, politics, thought, geographical landscape — I mean, you name it, we're diverse in it. This is the beauty of this nation and I believe that we will continue to embrace diverse perspectives because we're starting to see just how great stories from different lenses are. If we are not embracing different perspectives, then how do we expect to continue to share in our humanity? Is that now the core purpose of story to help us engage with one another so that we feel the connectedness to the person next to us?
Contact Info:

Image Credit:
Joshua Lipton @jmlipton kodapics.co
Suggest a story: VoyageLA is built on recommendations from the community; it's how we uncover hidden gems, so if you or someone you know deserves recognition please let us know here.