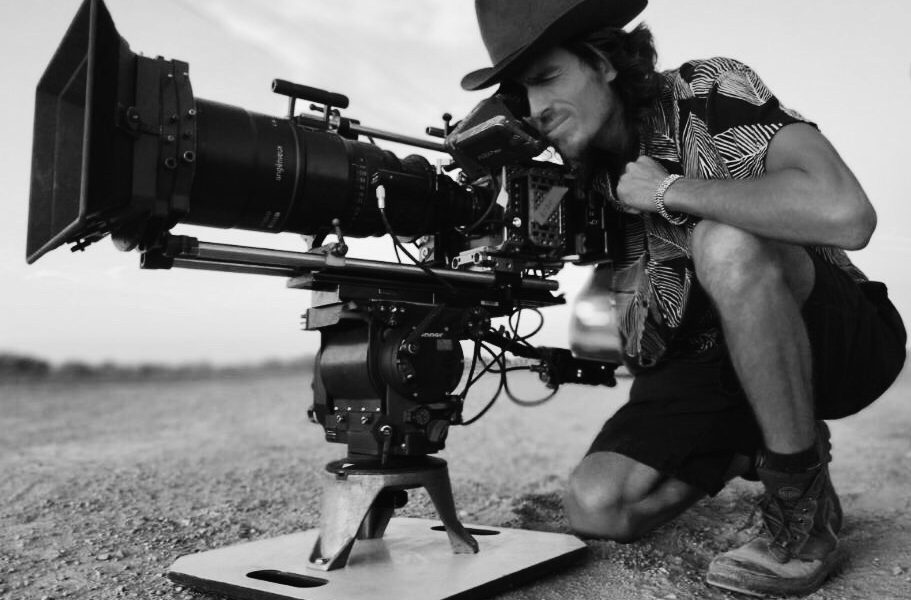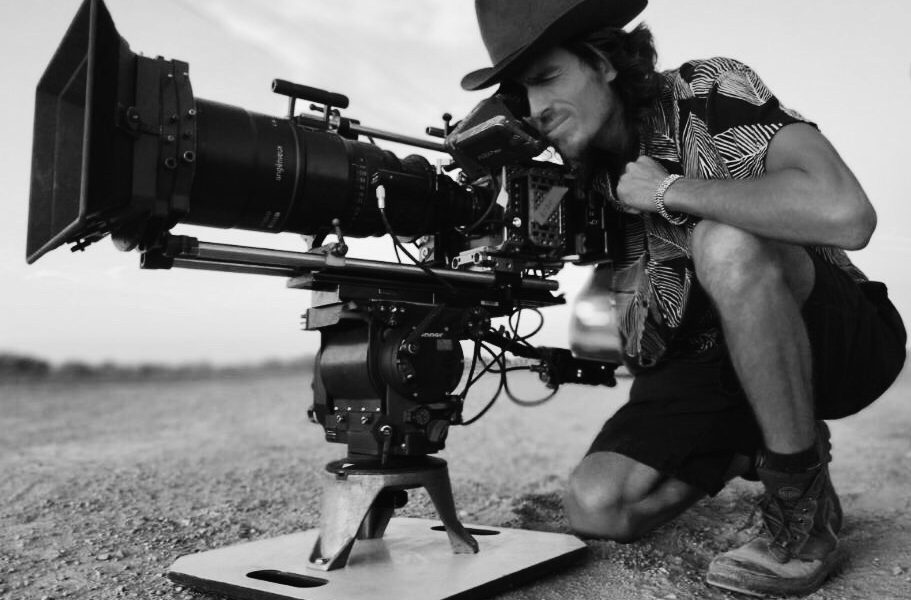 Today we'd like to introduce you to Dylan Townsend.
Dylan, let's start with your story. We'd love to hear how you got started and how the journey has been so far.
My story begins in Dublin Ireland, the city I am from. It's a city of intrigue, storytellers and it's a deep mystical place. Growing up there was always an adventure and as soon as I can remember, I was attracted to American writers who loved travelling in their stories. I got stuck into Hunter S Thompson and his Gonzo trips and went down the thoughtducts of the beat writers; Kerouac, Burroughs, Tom Wolfe and Ken Kesey. Reading everything they wrote. I didn't know this as a teenager but I was fascinated with American culture and particularly the trippers, the seekers and those inclined to the fringe.
My brother who is an actor, first invited me to Los Angeles when I was 15 years old. The life he was living was insane, he was a big Hollywood actor and I had no idea the worlds I was walking in, on my first few outings in the city. I found this city had a million faces and each time I would visit, I would see a different one, each as exciting and at times daunting being a teenager. Everyone was so cool, and I was this young impressionably Irish lad on an adventure.
It was not until later in my 20's that I wanted to move to Los Angeles. I came out for a month on my own and when I went back to Ireland, I teared up on the plane and I knew that I had to move west. Only now I had to figure out how to do that! I realized that I could get a visa if I put in a lot of solid work in Ireland, so I got stuck in! I began writing and producing my own scripts and started building a name for myself in Dublin. This created the invitation to an Irish show called 'Exiles Vancouver' that got me invited to Vancouver, Canada for six months. I was getting closer to LA!
I shot the show in Vancouver, an RTE production, which is the national broadcaster of Ireland and this got me sufficient press to submit my visa in the US. While I was in Vancouver, I created and shot a comedy tv series called 'Hipsterverse', which was a comedy series set in a hipster coffeeshop in Vancouver. This became a big hit for me as it had LA comedy queen, Aisha Tyler as guest director and the lead comic was Canadian based, Michael Coleman, ensuring the show was funny. I sold the show to an LA-based startup called 'TAG channel', which then aired the series on DISH channel and across America in hotels through 'Sonifi'.
I was now ready to make the move to LA so I drove down from Vancouver, but I still was missing one thing. A Visa! So began the most insane year of going between Ireland, Vancouver and LA, while only wanting to live in Los Angeles. My perseverance came through and I received my papers last year and have been living here ever since.
Committing to LA has had so many positive effects and I feel embraced by the epic diversity and constant malleability of the city. It's always changing and I love that. I managed to produce and star in a film this last year called 'Bad Suns', which I am very excited about. It stars some big Irish named actors and it's a mad max theme set in a desolated LA in 2028. It revolves around a road trip in a 66′ Mustang and is a really fun and poignant story of an LA drifter and a nine year old girl looking to find her mother. We have just signed a license with LA-based distributor, DUST channel, which is part of the Gunpowder & Sky umbrella production company with offices in Culver City. It's a dream to have shot a film here and it to be picked up with such an international quality distributor. We are dropping the trailer soon and will do a brief festival run before releasing it on Dust channel.
I am always developing projects in between productions and currently have a slate of film and tv series that I am pitching and raising finance for. I find being in LA has this push pull factor and how you use your time is soo important. It's a city that is very seductive and you can find yourself constantly going out, cruising around, but I have found that if I don't do the inner work, stay at home, write and focus, that nothing solid happens. It's that LA fluff that is soo dangerous, you can spend years in this city just cruising around if you don't focus. It's a great test and challenge and I love living in a place that has close access to nature, some really epic humans, while still having the hustle and opportunities of a big city.
Overall, has it been relatively smooth? If not, what were some of the struggles along the way?
I mean some things have been smooth and I have to be honest in that I have had many opportunities and I'm very privileged in many respects. I am from a good family in Ireland and have had all the opportunities that being a white man from a good family naturally provides. At the same time, I have found that the roughest experiences in creating art have always garnered the largest breakthroughs. Going through hell to create something large it seems is a right of passage. Perhaps that is my journey, and others find their greatest accomplishments come from ease and flow and a smooth road but that is not my experience.
The smooth road has generally meant I am not digging deep enough. The farther I have dug my self into a hole with an idea, a production or with a project, the larger the output has been. I suppose the world works on risk. If you are open to taking big risks, the world can at least respond back in turn with a result.
When working for yourself the main roadblock is inertia. Staving off apathy is a daily duel. I find as long as I can keep moving and creating; that life is good. When I let the lethargy take over, that feeling of stuckness can prevail. That is one thing I am always on the lookout for.
Leaving Ireland has also been daunting at times. I have had to make everything up here in LA. My brother is no longer here in the city and my family are now my friends. I am grateful to be here in LA even though there are moments when I miss a beautiful life that I had in Ireland. I know deep down that I had to leave and test myself in America, and where better to test your storytelling than in LA.
We'd love to hear more about your work and what you are currently focused on. What else should we know?
As a freelance filmmaker, I am constantly developing multiple aspects of my business concurrently. I am always writing and developing stories for screen and tv. I am also always training my eye for directing by keeping busy behind the camera and shoot a lot of photography. I also act in certain productions where I feel the message of the story has something for me. The writing has to be particularly interesting for me to want to act.
With writing, I feel that my diversity of storytelling is what sets me apart. I was trained as a journalist in university and I have traveled, written books, penned feature articles and have now in the last eight years began to put all my experience and focus into my screenwriting. This has been a great culmination of many years of writing as I love how with a screenplay, it comes from paper into physical manifestation. That is an alchemical process of magic to me. I mean, it's a miracle films get made with all the moving parts and I still feel as a medium it has a great impact on society, even with all the new age technologies and media that are being introduced.
In terms of projects, I am most proud of, some of the features I have written this past year are very exciting to me. I feel my voice as a writer is maturing and I am buzzed about the next stage of my career and bringing these new powerful stories to fruition.
Any shoutouts? Who else deserves credit in this story – who has played a meaningful role?
Oh yes, there are always mentors. It's funny as I spent most of my 20's looking for mentors and they would never arrive. I was praying for them and then they all suddenly appeared in a quick period.
I learned a lot about producing and how to manifest a show from an Irish producer called 'Steve McCormick'. He is a great friend and believed in me and took a chance by putting me in the show 'Exiles Vancouver' which inspired me to create Hipsterverse. He showed me how to get things done and have A LOT of fun while you do it! If Steve had a motto, it would be make everyone laugh and have fun with you until they can't but want to work with you. As you can imagine, he is a very successful guy and has produced a ton of tv shows. He has started a lot of careers and I am really grateful to him for initiating my journey.
In LA, when I first came to the city, I was introduced by Steve to an awesome producer called 'Alex Damyanenko'. He is a big shot LA producer and I was first intimidated to meet him, looking up his impressive resume. We met up on a cold winter LA night and we instantly felt like brothers. We ended up spending the whole night drinking pints and talking about everything and he really saw something in me and began introducing me to everyone he knew in town. He opened soo many doors for me and helped me sell Hipsterverse. Alex still supports me and we keep thinking of ways to work creatively together.
Contact Info:
Suggest a story: VoyageLA is built on recommendations from the community; it's how we uncover hidden gems, so if you or someone you know deserves recognition please let us know here.