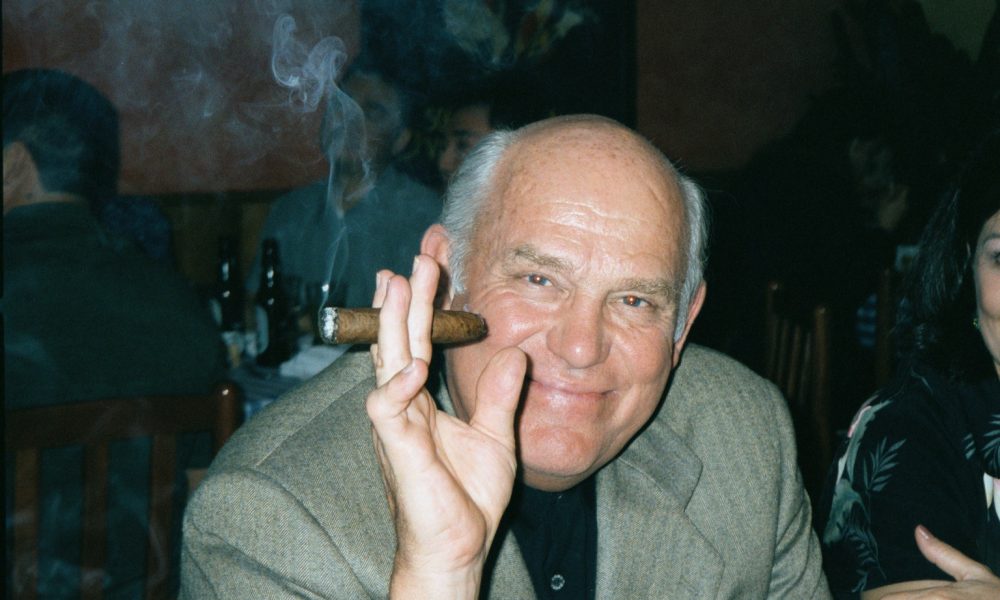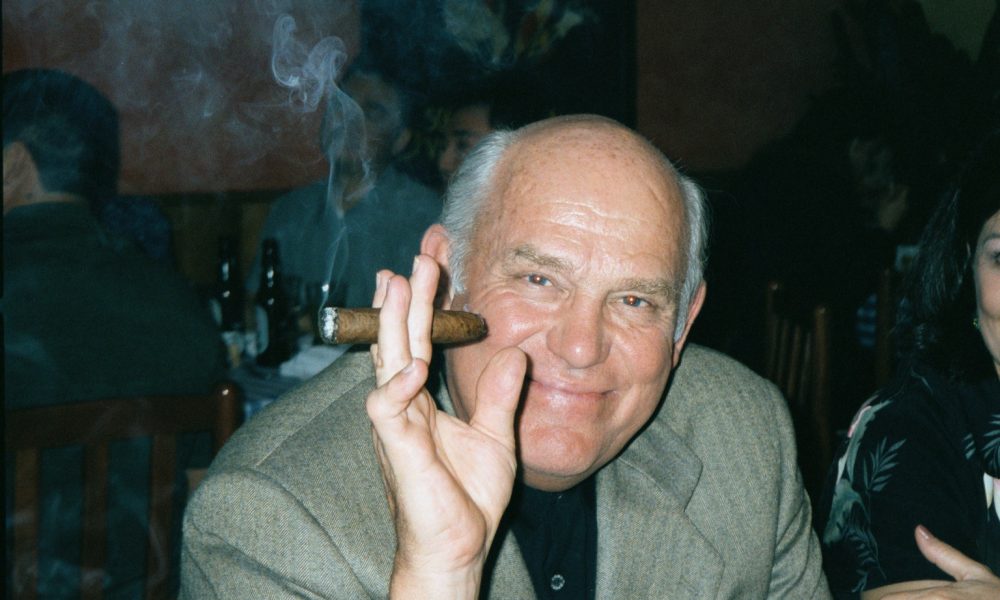 Today we'd like to introduce you to Dr. Lawrence Dorr.
Thanks for sharing your story with us Dr. Lawrence. So, let's start at the beginning and we can move on from there.
When I was a young boy in Iowa, I have the memory of going from the small town in which we lived to Des Moines, Iowa which to me was the "big city". I have a vivid memory of sitting on the examining table of a doctor and I didn't really  understand why, but it was an adventure to me! The why was because my father wanted to become a missionary to the Philippines, but he was rejected because he had TB of the spine as a young boy on the farm which he contracted from the milk of a cow. But it is that desire of my father to be a missionary that had some influence on me in founding Operation Walk. I was invited to Russia by the head of Orthopedics in Russia who was a general in their army and whose hospital was in Moscow.
In 1994, I took a small team of anesthesiologists, an internist, and OR technicians to teach total joint replacement to the Russians. The head of Orthopedics was married to Valentina Tereshkova who was a Russian cosmonaut, and remains the only woman who has circled the earth in a solo satellite flight. She cooked dinner for us the last night we were there, and then took us to the train station to go to St. Petersburg on the midnight train. By her presence with us, we were given star status in the first car reserved for special people. Everyone at the train station wanted her autograph, and she was clearly revered by the Russians. When we arrived at St. Petersburg I read in the paper that Operation Smile was visiting that city, and I said to my colleagues, "We can do this. We can do total joint replacement instead of repairing cleft palates and name it Operation Walk". When I returned home I discussed it with Jeri Ward, R.N. my manager, Mary Ellen Sieben, R.N. who is my operating room supervisor, and my wife Marilyn. All three were enthusiastic to do this. I requested support from Dr. Steven Sample who was President of USC at the time and he gave it. We planned on how we would do it, sought support from companies to give us the supplies necessary including the implants for the operations and through one of my patients we were put in contact with Estella Bravo who was the lead documentarian for Fidel Castro in Cuba. Through her the arrangements were made that we would make our first visit to Cuba.
In 1996, we made our first trip to Cuba. We took 40 people which included other orthopedic surgeons, internists, anesthesiologists, nurses, physical therapists and operating room technicians. We also had an engineer with us who discovered that the autoclaves did not sterilize correctly so we announced we had to change the autoclaves. It was interesting that on this trip to Cuba there were some in Cuba who thought we were coming to create chaos and even hurt patients. Because of that distrust, when we announced we were going to change the autoclaves I was quickly face-to- face with a general of the Cuban army who announced we were not going to do that. We spoke for 5 minutes through an interpreter and he did not give an inch, and therefore I backed off and said we were going to leave Cuba. We knew if we used defective autoclaves we would leave people infected in Cuba and those who thought that we were coming to do that would have been able to say, "I told you so". Estella Bravo intervened with the general and spoke with him for several minutes and finally a compromise was reached. A soldier was stationed at each autoclave for the entire week we were there, but we were allowed to make our change. The happy ending to the story is that at the end of the week the Cubans realized that we had been correct and they converted to our method Because all our operations had also gone well we left the island as heroes rather than villains!
We did a trip each year through the rest of the 1990s. One of the surgeons that was with us on that first trip founded a second chapter for Operation Walk in Indiana and they also did an annual trip. Around 2000 a third chapter was developed in Denver and then a fourth in Salt Lake City. In 2005, the American Academy of Orthopedic Surgeons gave me the Humanitarian Award of the Year and that really increased the awareness of Operation Walk and the enthusiasm for it (if you Google AAOS Humanitarian Award and scroll down to 2005 you will see the Award to me. If you go to the bottom of the blurb, there is a link to a video and if you watch this video you will get a good feeling for Operation Walk).
Since 2005, Operation Walk has grown each year. There are now 17 chapters in the United States with a new one just formed in Florida which will make its first trip in 2018; there are two chapters in Canada and one in Ireland. A central board for Operation Walk has just been developed through the American Association of Hip and Knee Surgeons and that will give some cohesiveness to all the chapters. There are many dramatic individual stories among the 12,000 patients that we have operated in countries throughout Central America, Asia and Africa. I will give you just three examples so you can get a feeling of the impact. The first is a patient in Nicaragua whose house wall had fallen on her and dislocated her knee. The doctors there had no solution for this. We performed a total knee replacement on her and she went from being crippled and having to use a shopping cart to be able to walk, to being normal again and even being able to dance. A second patient was in El Salvador and was a young man who had stiffening arthritis in both the hips and knees and his legs were essentially fused in extension (out straight). He lived with his brother who would get him up each morning and then leave for work. The young man had to stand all day while his brother was gone. To rest he would lean against the wall. We operated both hips at the same operation and the next day he was able to sit for the first time in years. A third example is a recent 62-year- old man who lived in the mountains of Guatemala who had developed knee arthritis so bad that his legs were crooked. He was nicknamed by us as the "Crooked Man".
He had traveled 45 times by bus from his village down to Guatemala City and Antigua trying to get someone to fix his knees. During our trip to Guatemala in 2017 we did total knee replacements for both of his knees at the same operation and he was again able to stand straight. He was so excited about now being able to support himself again and not having to beg from his friends. On this trip we had a lay-volunteer named Gayle Garner Roski and she is an artist. She was attracted to the story of the Crooked Man and suggested to me that she could convert her photos from her camera to paintings so that we could produce a book that told the story of the Crooked Man. We did that after our return from Guatemala. It was a book that we gave to each attendee of our fundraising dinner in October, and it was spectacular with the paintings from Gayle Roski.
Interestingly, it is not just the patients that are operated that benefit with the Operation Walk missions. The medical care workers from doctors to nurses to therapists all gain so much personally from the experience of unconditional giving. Doctors have said how they felt burned out by the regulations, paperwork, and rules that created unhappiness with their practice in the United States, but how the experience on Operation Walk had re-energized their love for medicine. Nurses have written that this has changed their attitude toward life. These missions are what people dream about when they enter the field of medicine, and on these trips, they experienced the romance of medicine about which they have dreamed. So, the benefit of these Operation Walk missions is a combination of the care that is given to patients, and love that is returned back to the caregivers, and the lives of both are made better.
Overall, has it been relatively smooth? If not, what were some of the struggles along the way?
There have been obstacles of the differences in equipment that we have available in our operating rooms in the U.S. and those in these mostly third-world countries.
One of the internists on an Operation Walk trip made the comment that often quotes that "these trips take one back to the basics of medicine". Some examples of these obstacles are that in the Philippines the power went out while I was performing a total knee replacement and I had to finish the operation with a flashlight being held over my shoulder. A second example is in Nepal where the power didn't ever work at the beginning of the operation and I had to perform a bilateral (both knees) knee replacement using hand tools. We have had cargo held up by the customs for ransom in Mexico. They wanted $750,000 to allow our cargo to cross the border. Fortunately, we did not cross the border and therefore we did not have to pay the ransom. In Peru the customs kept the instruments after we had completed an Operation Walk trip and we had to get help from the United States government to get the instruments out of customs in Peru. These are examples of the obstacles and challenges that occur in both the high profile surgical practice and in the medical missionary work.
Please tell us about Operation Walk.
I continue in practice at the Keck USC private hospital performing total hip and knee replacements. I continue with my research and the current project is the understanding the interaction between the spine, pelvis and hip following total hip replacement to be able to minimize the risk of mechanical complications after the operation. This has become one of the "hot topics" in our specialty so this research is of high importance for the community of total joint surgeons internationally. It is recognized by the international community that the focal point of this research is in Los Angeles and with my research team at USC. I have also explained the importance of notoriety of Operation Walk Los Angeles. I received the Humanitarian Award of the Year from the American Association of Hip and Knee Surgeons in 2017 which shows that the continued admiration for the work that Operation Walk Los Angeles has generated. Operation Walk Los Angeles remains the flagship chapter for this organization. We just recently completed operating some citizens of Los Angeles for Operation Walk USA in the first weekend of December 2017. The managers of Operation Walk Los Angeles, Jeri Ward and Mary Ellen Sieben, continue to be the people who train each one of the new chapters that form. They teach them how to organize the trips, they attend the trip to teach them to execute correctly in the operating room and in the patient wards. Operation Walk Los Angeles, and its subsequent outgrowth of multiple chapters has become one of the best ambassadors for the United States to the medical communities of multiple foreign countries.
Let's touch on your thoughts about our city – what do you like the most and least?
What I best liked about the city of Los Angeles is the people who have been my patients. I have performed nearly 12,000 hip and knee replacements, mostly from people from Los Angeles and the surrounding cities. I always have had people who travel to have me operate on them, but most of the patients are from Southern California and particularly Los Angeles. These people have been so appreciative of what I and my time have done for them. I have such excellent nursing and many of them have been with me for many years. Their compassion and dedication to the patients has improved the result for almost all the patients I have operated. God blessed me with wonderful motor skills which has made me an excellent surgeon so that fortunately I have gotten mostly excellent results, as evidenced in the papers we have published about the results from our patients. The ability to study the results of patients is another excellent example of what the people of Los Angeles have contributed to the improvement in medicine.
They have been most cooperative in participating in the studies we have conducted, and even been proud to participate so all the improvements I have made in patient care, including pain management and being one of the very first in the country to send people home the same day of their surgery with hip replacement, has been because patients have been willing to cooperate in the research of these new treatments. The methods that we use for pain management and for discharging patients on the same day as their surgery is followed across the United States now as this has become more popular. We published on pain management over 10 years ago and began sending patients home the same day as their surgery in 2005. Patients do absolutely the best when they exceed their expectations. So, our ability to nearly eliminate nausea and vomiting after surgery and minimize pain to a level where patients grade it 2 on a scale of 0-10 after surgery and even go home the same day as their surgery is a testament to the people of Los Angeles.
You ask what I dislike about Los Angeles and that really has nothing to do with medicine! It certainly also has nothing to do with the restaurants which I enjoy! It has nothing to do with the golf which I enjoy! It certainly has nothing to do with the weather which is a reason there are so many people here! I guess the biggest dislike for living in Los Angeles is the cost of living. But having learned to whine only about those things that I some control over, I know there is little that I can do about the cost of living!
Contact Info:
Website: operationwalk.org
Phone: Felicia Renty: 323-747- 6641 / Jeri Ward: 310-493- 8073
Email: Felicia.Renty@med.usc.edu /  Jeriopwalk@yahoo.com
Facebook: Operation Walk – push friend
Twitter: @OpWalkLA.JW
Getting in touch: VoyageLA is built on recommendations from the community; it's how we uncover hidden gems, so if you know someone who deserves recognition please let us know here.