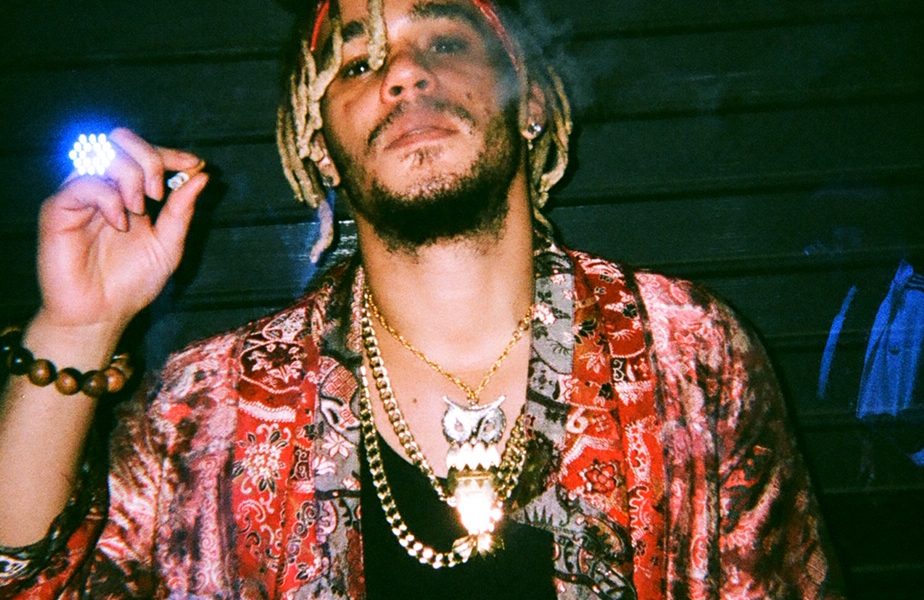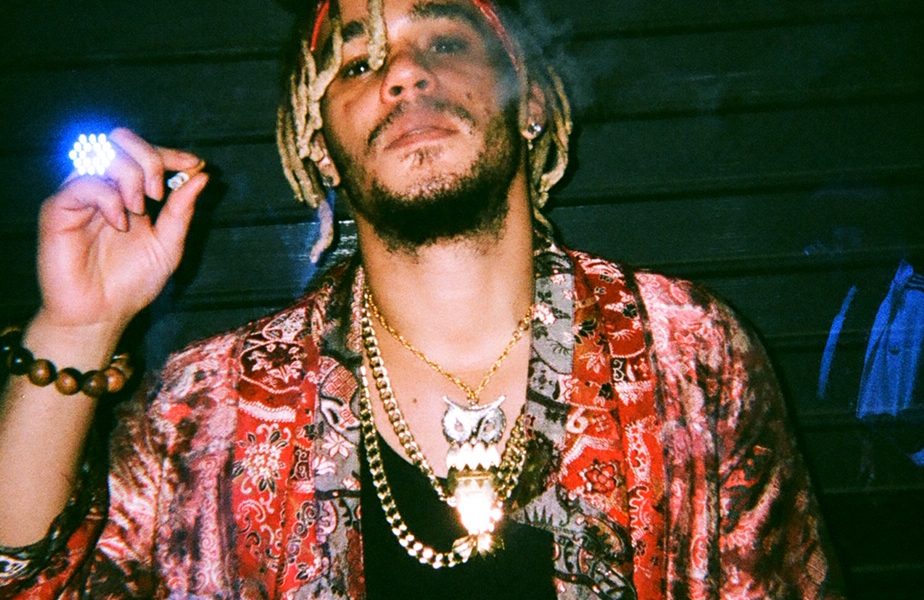 Today we'd like to introduce you to Daze DaVinci.
Thanks for sharing your story with us Daze. So, let's start at the beginning and we can move on from there.
I started writing poetry and music at around the age of 11 after my father was sentenced to life in prison. I used it as a sort of escape and way to channel my emotions at a young age and the evolution of that has brought me to the position I'm in today. I've been very lucky along my journey and have had many amazing mentors and friends help guide me and inspire me.
When I was around 19 years old one of my college professors Mario Padilla took me under his wing and allowed me to perform and practice my craft in his creative writing and literature classes. He loved my writing and encouraged me to do shows for his students and the experience itself was so beneficial for me turning a corner from poetry and merging into rap and trying to show people that not all music was created equal and some records had a deep, well constructed, lyrical and poetic background. I mean this was 2009? So it was kind of the beginning of main stream music fading from lyricism into a more commercial, hook based, technology based, the form of entertainment. He eventually got one of my poems 'Blind Man' published in a book and helped me set sail on doing spoken word performances all around Los Angeles.
It was around this time that a legendary producer & engineer by the name of Tyronne Calsadillas: BackHouze Taco – got wind of my movement and everything I was doing and trying to do and reached out and invited me to his studio and set me up and recorded 'Blind Man' on wax and setup a friendship and business relationship that exists till this day. Taco helped me learn the ropes as far as taking my lyrics and song ideas and helping me gain insight on becoming a 'Recording Artist'; Using a microphone correctly, pitch, bar count, hooks, choruses, melodies, breathing techniques, etc. I could always freestyle, or spit my lyrics, but because of Taco, I was now capable of creating finished and completed records of work. I ended up releasing 'Blind Man' without management or any idea really of what I was doing other than just uploading it and telling supporters, and the song got like ten 0k? In a few weeks? I had huge blog traction, people reposting it, emails going crazy, the whole nine yards but I wasn't prepared for the next step and this is something I want to tell young artists; always have a plan, a strategy of attack, and be prepared for your next move. I had people calling for interviews, blogs asking for another record, and I didn't have one. It was a learning & growing experience and something I still look back on as far as being prepared for the next phase of success and having a catalog of music for all angles of the market.
It was at this point that I started to understand the 'Business' aspect of music and started working on record after record, fine tuning my craft, building my catalog, finding management, and searching for label support.
The road isn't always smooth but I've been blessed and capable of working with some of the biggest labels, most talented artists, and creative geniuses who have motivated and molded my brand and artistry into what it is today. I'm very proud of what we have created and excited for the world to hear and see the new releases this year!
Overall, has it been relatively smooth? If not, what were some of the struggles along the way?
NAH! LIFE isn't SMOOTH. ANY GOAL IS GONNA TAKE SACRIFICE. It has been a beautiful heartbreak and music is one of the things that you can be UP one minute and down the next, it is very competitive and sometimes demoralizing. I have done shows for thousands of people and shows for ten people. I have had big opportunities that I messed up and didn't handle correctly and I have had things pan out to the point I didn't believe I was capable of achieving something so amazing.
I have had issues with investors, false promises, shady businesspeople, all that. I mean its part of the game TIMING is so crucial and not putting yourself into a situation that you lose at the end of the day.
However, overall I truly have been blessed and put in situations that I am beyond thankful for and capable of doing things ten years ago I wouldn't have even dreamed possible. The struggle makes it beautiful and the struggles make it WORTH something, I understand my responsibility to my MOTHER who raised me herself, believed in my dreams and aspirations, and never told me I couldn't do anything that I wanted. She is probably my biggest fan.
The lows make the highs that much more special and one thing I've learned is that you are only as successful as your last failure, always keep your head up, and remember that time is going to keep ticking with or without you so letting a loss or an upset become a roadblock in your journey is one of the worst things you can do.
Please tell us about your art.
As an artist my passion has always been creating – So music is my main creative outlet, but I immerse myself in all forms of culture from art, television and film, fashion, philanthropy, radio, everything I can do or be apart of. I've been blessed and given opportunities to work on and be part of some great things in Los Angeles.
I was a host on the 'TasteMakers' on DashRadio and by doing so I was given the ability to scout new talent and give upcoming artists & entertainers a platform they normally wouldn't have. I was able to put on for my city and allow the hard workers and talented individuals a position they could shine in. That by far was one of my favorite positions because I could see how much people appreciated it and being an artist myself I knew how difficult it was at times just to get an ear or people to listen. We did some pretty legendary things as far as giving 'FatBoy SSE' his first radio interview, 'David Sabastian' Human History Month, 'Mickey Gooch Jr' announcing a feature film release, ' AyoSk3tch' first single release, supporting brands, entrepreneurs, and all the assistance and love I could give for my people while I had the position. I also would like to take a second to say: Rest in Peace Chucky Fresh – Love you, bro. A LA ICON.
Another huge part of my life has been fashion; After linking up with 'Smiley Jonez' founder of Burning Guitars Clothing, celebrity designer and overall creative force, Smiley gave me a chance to experience the fashion world full force and allowed me to walk in LA Fashion Week, FMF Vegas, NY Fashion Week, and truly opened my eyes on how everything in this entertainment industry is connected, from what we wear, the image we portray, how we speak, and the small details that create the biggest impact. Just last year he made me a brand ambassador for his clothing line and gave me, Max Loui$, and Dr. Chill, the opportunity to perform our single 'LOVE' on the runway at LAFW Union Station. Smiley's unique style and futuristic take toward clothing has made a major impact on my visuals and approach toward using colors and clothing correctly in my presentation of music and ideas and he continues to run point as a stylist on a majority of my upcoming music videos.
I also have been working with 'TEKTON' a clothing company owned and operated by Chris Tekton & Ladi Saka based in downtown LA in creating eco-friendly merchandise for my music campaign and utilizing unique and innovative methods of creating clothing and fusing my ideas onto different pieces of apparel. This has been a blessing because I have been able to take what I have learned from people like Smiley Jonez and incorporate my vision into something not only fashionable but what I feel is also artistic and holds meaning and value.
I would also like to take this time and give a huge shoutout to 'RedEyeInc' and Justin Mayo/Max Loui$ and all the great work they have been doing in the Watts community with the empowerment center and allowing me to be apart of something special and meaningful. One of my biggest goals in becoming successful and coming from an environment in which opportunity and money were scarce, was one day being able to give back and help. I wouldn't be in the position I am in today without guidance and mentorship and its something that as I get older I'm learning how to switch roles from being the apprentice towards becoming a mentor myself.
I have no prejudice when it comes to CREATING; and I love working on abstract projects, ideas, and the entire process of bringing them to life and becoming a part of this beautiful culture we all share.
When it comes to music I never limit myself to a genre or a category and create content mostly based on vibes, feelings, or the artists I'm working with at the time. A big issue I had with several labels was the idea that an artist becomes almost like a 'stock' and A&R's feel as if a certain artist has to maintain a certain niche or they will not be profitable or hold value. I feel as if with the new year its a whole new energy and frequency and main stream music, in general, is shifting back towards a more artistic and creative force of minds and musicians.
I've worked with artists from all over the world and have been blessed in creating an abundance of music ranging from RAP, R&B, JAZZ, SPOKEN WORD, ROCK, and pretty much anything I have been capable of manifesting.
From working with producers like KanielTheOne, TheGodz, TACO, TrapMafia, Kamoshun and artists such as AYOSK3TCH, Max Loui$, LoDeezy, Yalla, Fressh2ss, Cassius, Santos, Alex Wynn, Se'J, Fireman Band$, Dr. Chill, and many more. I've learned how to adapt and become versatile in complimenting that particular artist's sound or going off the creative end and doing something completely different from what they are used to making.
Those are just some of my BROTHERS who are going to be featured on a lot of the upcoming music I'm dropping this year and I think that's something which I also am very thankful for is the UNITY amongst artists and this game of becoming the next one up, and the amazing community of rappers in LA.
I have been creating some dope GRAMMY worthy music with Max Loui$ and just cooking up this entire new sound and wave. The records with him brought me back to my spoken word poetry days and also encouraged me to take a different approach towards what I say in my music and the effect it has on the people who are listening! #777
I & AYOSK3TCH have been cooking up for years and I was one of the first people he met after he came here from Boston and we have done so many things from reality TV, INSECURE on HBO, concerts, mixtapes, you name it. Very proud of him. #GetCree
LoDeezy is family and we have an entire mixtape together and are dropping a video this year for a dope record called 'AFTER PARTY'. It is going to be crazy and Deezy has been outdoing himself and taking over the west coast, he is a true definition of a hustler. #SmokeYours TACO and I are still working and just finished a record called 'WUTANG' that he produced and we have a beautiful visual by another good friend of mine Trellfilms sponsored by VingVodka which is going to be ridiculous! #BackHouze #TrellFilms #VingVodka
Truly lots of beautiful content with people I consider family and I think that's the answer to the question; this industry has a lot of people that are capable of using and abusing you, however, within all of that is good, talented, hard working people who are just as hungry as you are and understand the value of team work. I owe a lot to other people's help and I think that's something young artists should remember to have a strong team and don't be naïve in your relationships with people! I also would like to thank Nelson Saidy Jr for thinking about me and recommending me for this interview. It is much appreciated.
I am the only child and I feel that success is not only a group effort but also to be successful is to have your friends become just as successful as you are, a key in my life is creating WEALTH, something to leave behind for the next generation and something that can fuel and provide hope and opportunity for this generation and lifetime. #3Milly
If you had to go back in time and start over, would you have done anything differently?
I WOUDNT! IM DOWN FOR RIDING THE WAVE AND FLOWING LIKE WATER! HAHA.
Contact Info:
Image Credit:
@niqfilms @mattietrue @trellfilms
Suggest a story:VoyageLA is built on recommendations from the community; it's how we uncover hidden gems, so if you or someone you know deserves recognition please let us know here.