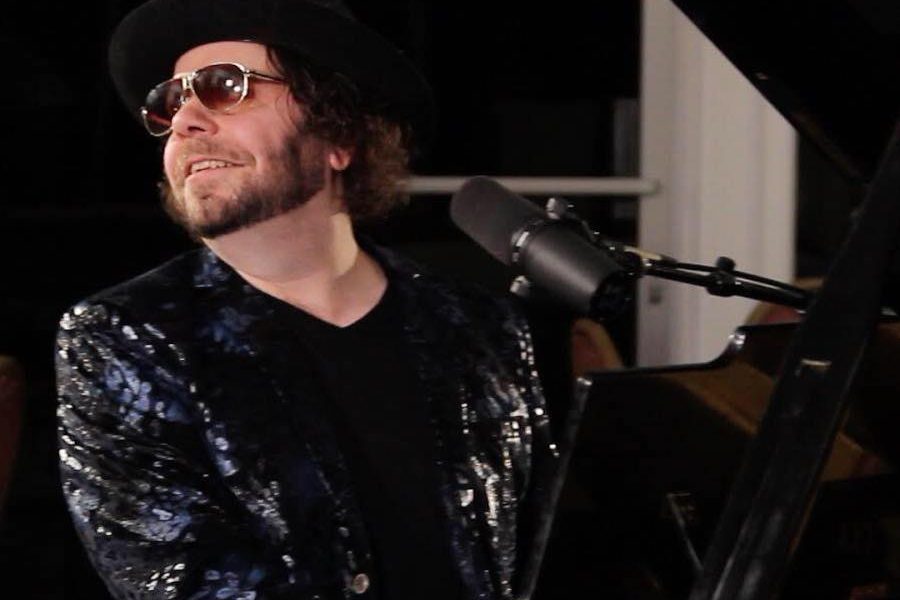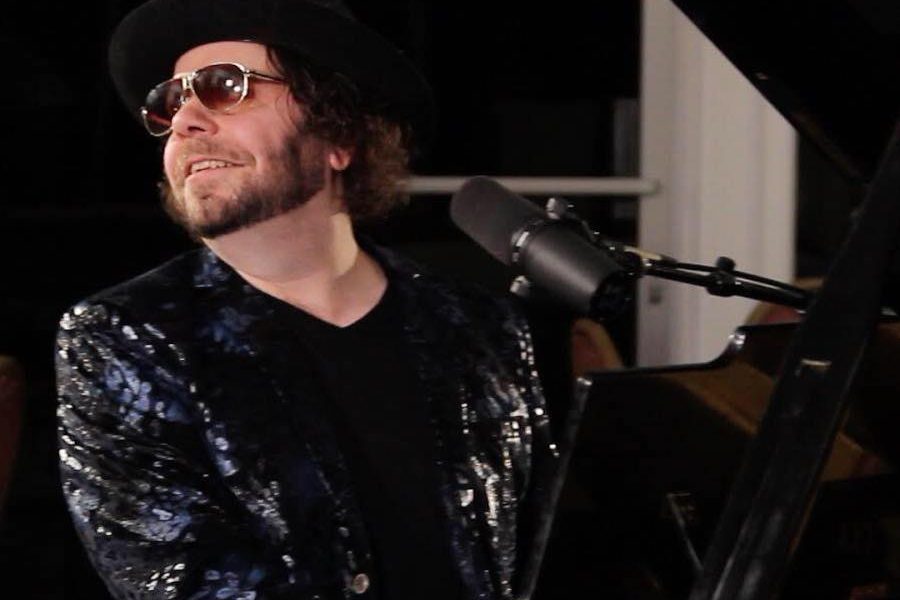 Today we'd like to introduce you to Dave Schulz.
Dave, please share your story with us. How did you get to where you are today?
Music was a part of my life from the beginning. Born in Buffalo, NY, my father wore two hats as pianist and conductor of the Buffalo Philharmonic Orchestra. He would seat me in the orchestra pit during performances as early as seven years old. I was always awestruck absorbing the chaotic sounds of the orchestra tuning, as well as the intense performances of my father playing piano AND conducting the orchestra. I didn't realize until much later in life how amazing that was. We have a musical family that I'm extremely proud of. My brother Robert ended up becoming a multiple Grammy-nominated classical percussionist, and my sister is an incredible rock/soul/jazz singer. She was the first person to ever take me to see live music in an actual club when I was 9 years old (much to my parents dismay lol). So that's huge. Anyway, after my dad's passing when I was 10, I suddenly took an interest in the piano that was sitting idly in the living room. Did something happen there? Osmosis? A passing of the torch? My mother thinks so to this day.
Within six months, I had (allegedly) mastered the C Sonata (Mozart) and Moonlight Sonata (Beethoven), and simultaneously began an unhealthy obsession with XTC, Chick Corea, Yes, Todd Rundgren, and DEVO, to name a few. Pretty diverse for an 11 year old, now that I think back on it. I clearly had made the right choice. By the age of 17, I was voted one of the top keyboardists in my hometown, winning multiple awards over the course of about eight years. Finally the big break came one day when Robby Takac of the Goo Goo Dolls called and left a simple message on my janky old answering machine from sunny LA: "you wanna come out and play Woodstock with us this weekend?". Apparently, they needed a keyboardist to sing backups and play the string parts that David Campbell (Beck's dad) had recorded on "Iris". So just one song. Cut to the next day post-gig… I get a call in the hotel room and he says, "um… yeah… you wanna come out and tour with us for a year or two?". I immediately quit my brand new job as a computer programmer/coder for a government office downtown (poor bastards had just spent a month training me… oh well…).
Regardless, life changed dramatically. I went from playing in front of about 200 in a local Buffalo bar on a Friday to playing Woodstock in front of over 65,000 2 days later. This led to a two-and-a-half year gig with the Goos that took me around the world many times for the "Dizzy Up The Girl" tour. The landmark album landed five top ten singles between 1998 and 2000 alone. That experience sealed my fate. I mean… where else do I get to open for the Rolling Stones?
I immediately made the move to LA in 2001, immersing myself in as many diverse musical circles as I could. I hosted all-star jams at numerous clubs, starting with Ian Copeland's Backstage Cafe around 2002. This led to various residencies at top venues in LA, continuing to this day.
Great, so let's dig a little deeper into the story – has it been an easy path overall and if not, what were the challenges you've had to overcome?
Of course not.
There's absolutely been some situations where I questioned my sanity of what I was doing with my life, but those thoughts generally didn't last for more than 10 minutes. At this point, I am so immersed in it, I can't escape if I tried. It's a bittersweet existence. When I came to LA, I pretty much had to start from scratch. No one was giving me any extra love based on what I had just done. Everybody here was coming off of a tour; no big deal. That made me hit the pavement hard and drive my own career forward. There were some special people that opened some doors for me and assisted with that; they know who they are. No need to drop names. Also, some obscure things: for example, I believe I carry this quirky mental issue that my late father had. When he and my mother would be out to dinner or hosting a party or something… and music came on… be it low or high volume… he would immediately be drawn to it… slowly removing himself from the conversation. I have this same affliction. I assume this lovely trait was born down in that orchestra pit at ten years old… anyway… this doesn't always fair well for relationships to say the least. I've also had really bad insomnia for about 15 straight years… which I am just now attempting to mitigate through meditation and other remedies. I can only attribute this to the constant touring for 22 years. The reasons are obvious: no steady sleep/eating schedule, coupled with an over-active brain. I've also had five close calls with death over the years… but I'd rather keep this interview positive, so I won't get into the details. Regardless, I'm still here… so there ya have it! Comes with the territory.
Can you give our readers some background on your music?
As far as my "resume" thus far… I am a keyboardist, vocalist, producer, composer and recording artist, situational comedian. I have been extremely blessed and honored to have worked with a wide range of notable artists and musicians including Berlin, Bernard Fowler, Bo Diddley, Bonnie Pointer, Bran Van 3000, Carmine Rojas, Chambers Brothers, Cherie Currie, Daniel Lanois, Danny Saber, Durga McBroom, English Beat/General Public, Eric Sardinas, Fastball, Fuel, Garry Shider & Andre Foxxe (of P-Funk), Glenn Hughes, Goo Goo Dolls, Phil Upchurch, John Blackwell, Katja Rieckermann, Kristine W., Lee Sklar, Louis Conte, Lyndsay Buckingham, Maceo Parker, Macy Gray, Mike and Steve Porcaro, Mitch Perry Group, Nik West, Nikka Costa, Rick Springfield, Rusty Young, Ryan Cabrera, Sleepy Brown, Stevie Wonder, Taylor Dayne, The Rembrandts, The Sweet, Tony Levin, and Wang Chung. All amazing and incredibly talented people!
As far as original projects over the years, I'm especially proud of my first solo record "Connect". This was a dream-come-true recording project for me, in which I was able to work with some of my musical heroes (Daniel Lanois, Tony Levin, Bernard Fowler, and the late Mike Porcaro, among others) who were kind enough to lend their talents to the project.
iTunes: https://music.apple.com/us/album/connect/386905084
Recent projects include "CoVideoStars", which was started around the beginning of the pandemic. It's an eclectic series of quarantine-style music videos featuring collaborations with various artists. The latest features Cherie Currie of Runaways fame, which was also featured on CNN!
Check it out here: www.CoVideoStars.com
I'm also currently working on a new solo record, hopefully to be released early 2021. Perfect time to do it, for obvious reasons.
Check out my YouTube channel for weekly updates on that process. https://www.youtube.com/DaveSchulzMusic
For a more exhaustive list of current and past projects, please check out my newly updated website: Www.DaveSchulzMusic.com
I also offer keyboard/vocal sessions worldwide for emerging and/or established musicians-artists-filmmakers out of my Los Angeles recording studio.
Anyone reading out there who is seeking any of these services, please don't hesitate to contact me via the info at the end of this article.
How do you think the industry will change over the next decade?
I can't really speculate on where it's going… I have some ideas… but I do know ONE thing…there's gonna be a massively erupting volcano of pent-up desire for LIVE MUSIC after this shitstorm is through. I'm excited for that!
Or scared?… not sure, lol.
Regardless, I'm down for all of it.
It's an adventure. Bring it!
Contact Info:
Suggest a story: VoyageLA is built on recommendations from the community; it's how we uncover hidden gems, so if you or someone you know deserves recognition please let us know here.