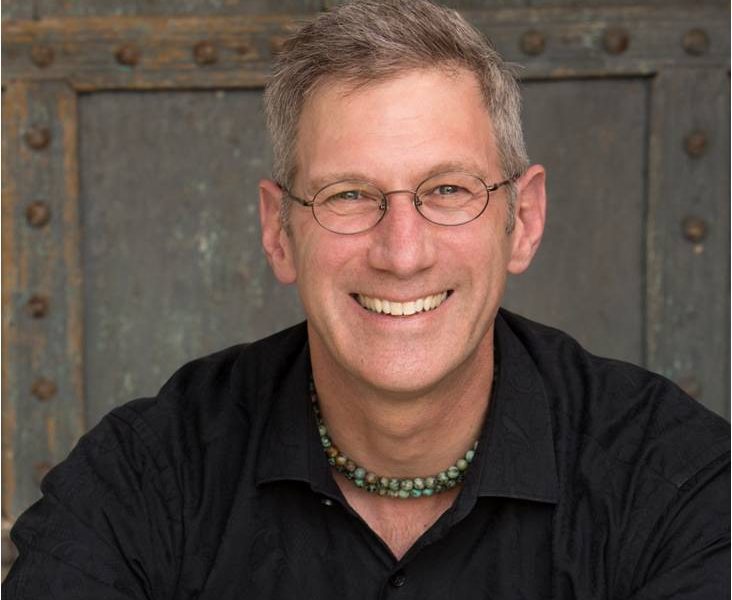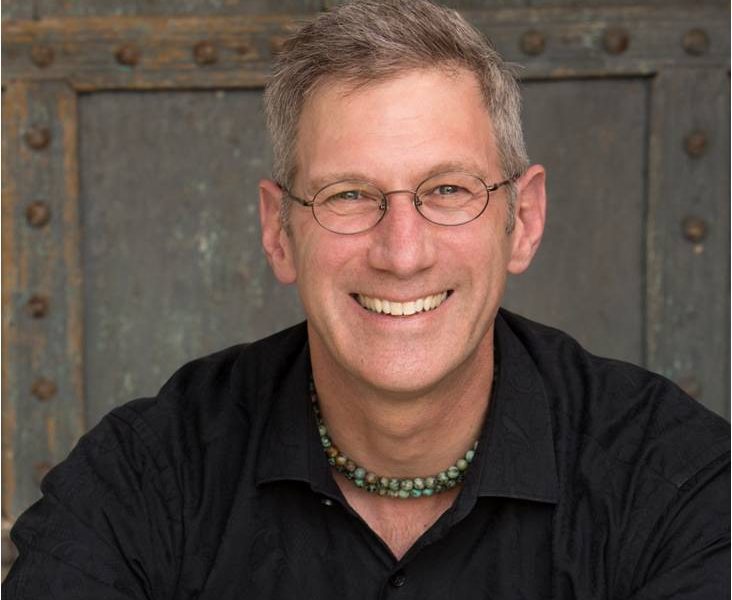 Today we'd like to introduce you to Daniel.
Daniel, can you briefly walk us through your story – how you started and how you got to where you are today.
I feel like I started this journey a long, long time ago. As I look back on my life, I realize that I've always been drawn to self-improvement and helping others to live better lives. It just took a few decades for the pieces to all fit together smoothly.
My background is in design, broadcasting, sales & marketing and scuba diving instruction. Each of these experiences is a foundational brick to who I am now and how I serve clients. The current phase of my story started about five years ago as I felt stuck in many areas of my life. Unhappy, unfulfilled, and not getting ahead, I was feeling very much like a victim of life.
Yet even though I felt trapped, I felt like there was something more for me. During this time, I was twice presented with the concept of ikigai from Okinawa. The word roughly translates to "the thing that gets you out of bed in the morning" and relates to living with purpose.
Focusing on this concept, I realized that I had a gift for problem-solving and teaching others to overcome challenges.
As I was preparing to move from Kansas City, MO to Naples, FL, I knew that it was time for a personal reinvention to align my work with my purpose of helping others to live better lives. Through what I can only call an alignment in the universe, I was led to hypnotherapy as my calling. I've always been drawn to the power of the mind to define our reality, and how our attitudes and beliefs create the stories of our lives.
While studying an intensive 500-hour program over nine months, I was introduced to the concepts of the Universal Laws of Creating and Manifesting. This was a revelation for me as I realized that The Secret was such an incomplete presentation of the process of manifesting. My mantra became, "Wishing alone will not make it work. You have to take action."
I opened my hypnotherapy practice in Naples and began writing a book that would help to fill in the gaps left by The Secret. The Universe again aligned as I was introduced Iris Terner who would become my co-author on this project. The book, Practical Manifesting, was released in November 2017 and became a #1 bestseller on Amazon its first day. Our second book, A Pessimist's Guide to Manifesting, will be published in June.
After only three months in practice, my wife presented me with the opportunity to move to Los Angeles (she's a native Californian). I closed my practice in Florida and we moved to Redondo Beach.
We're always bombarded by how great it is to pursue your passion, etc – but we've spoken with enough people to know that it's not always easy. Overall, would you say things have been easy for you?
Learning what I didn't know that I didn't know presented a few challenges. I'd never owned a business before opening my practice in Florida. I'd managed sales teams and territories successfully but had not been exposed to all the aspects of actually operating a business.
I learned how to value my time better, both personally and monetarily. Relocation to Los Angeles was tough, at least initially.
Why? Because I didn't come to California with a focused purpose. I expected the transition to be as easy as it had been moving from Kansas City to Florida. After all, hypnosis has been accepted here for decades. When I arrived here, I suddenly was struck by the fact that I had no contacts, no business, and was still carrying a mortgage on my home in Kansas City.
The first nine months were very stressful, but I kept taking focused action to get my business going and create awareness for it. The work that I did during this time led to my blog being noted as one of the Top 100 Hypnotherapy Blogs by Feedspot.com and created a network of connections.
Thanks to my training, I had the awareness of an observer during this period. I was aware of my actions, aware of events, and aware of how I responded. This period of time helped me to fully realize that we all have control over achieving our goals as long as we don't get stuck in a mode of victim-hood.
So let's switch gears a bit and go into the Daniel Olexa Hypnotherapy story. Tell us more about the business.
I firmly believe that we are nothing more than the stories we tell ourselves about who we are. We are the literal embodiment of these tales: empowering, disempowering, or otherwise. I specialize in helping clients to see through their old story of limitation and create a new one that is supportive and motivating.
As a PADI IDC Staff instructor, I love the moment when a student breathes underwater for the first time. Their eyes ignite as they realize that a whole new world has opened up to them. In a way, you could say that through my hypnotherapy and life coaching practice, I help individuals to learn how to breathe when they are underwater in life.
I'm known for creating successful outcomes. I'm known for positively impacting lives. From my own experiences, I have empathy for those who feel stuck in life. I was there once, I get it. I also know that each of us can move forward from that place. We'll each move toward our goal differently. I honor that personal process for each client.
I take hypnotherapy seriously. I have little regard for its use for entertainment. The misconceptions of hypnosis that are created by movies, stage, and TV presentations are the most difficult thing for me to overcome in marketing my business.
Because of these mistaken perceptions, I chose to incorporate life coaching into my practice. I am now also an instructor with the Life Coach Institute of Orange County, which gives me the opportunity to teach the next generation of life coaches in their mission to inspire others. I am also the Vice President of the Long Beach Chapter of the Holistic Chamber of Commerce. Through this role, I help other holistic practitioners to network and create profitable businesses.
What else sets me apart from others? I'm client-focused. I do not define success for my clients. What worked for me may not work for them, but through my experiences, I can offer insights to their journey that may help them to have a smoother path.
Do you feel like our city is a good place for businesses like yours? If someone was just starting out, would you recommend them starting out here? If not, what can our city do to improve?"
This area is a great place for hypnotherapy and coaching, just based on the sheer number of the population. With that said, it's important to know that we can't be everything to everybody. When you try to serve everyone, you wind up serving no one.
My advice to those who are just starting out: Know who you want to serve. Define your niche down to a laser-focused demographic and serve the people in that demographic well. Stay focused, let go of attachment to a specific outcome (like how fast you want your business to be running and how your income stream will look) and let it all flow. Take focused action, stay aware of your purpose, and let the details fill in as you go.
When we get too lost in the details, demanding that our lives or businesses have to be a certain way, we lose sight of the beauty of the forest as we try to change the texture of the bark of the tree directly in front of us.
What can the city do to improve to help businesses like mine? Be open to and promote understanding of hypnosis as a viable tool to create deep and lasting change in individuals. Hypnotherapy is not about dancing like a chicken – that's entertainment nonsense that reinforces misconceptions about what hypnosis truly is. These misunderstandings just lead to potential clients being fearful of a process that could really help them to achieve their goals.
And while I'm on the topic of entertainment, please let me be clear: I respect the right of the individuals who choose to perform hypnosis for entertainment. They have a right to earn money and live. For people who write scripts for movies and TV shows, I feel they have the responsibility to research hypnosis and present it correctly rather than as an easy device to move a plot forward. (I'm looking at you Jordan Peele — Get Out was a wonderful film overall, but you portrayed hypnosis in entirely the wrong way. It just doesn't work like that. The client has to have a rapport with the hypnotherapist, feel safe, and be willing to relax.)
Hypnotherapy is about overcoming the false beliefs that hold each of us back from achieving our goals and living happier healthier lives. It uses the tool of hypnosis to create direct communication with the client's subconscious to release old emotions, reframe past events, and connect with their personal power by creating new, positive, supportive beliefs in their ability to achieve their ideal life.
I'm reminded of a study by American Health Magazine that compared the success results of traditional talk therapy, behavior therapy, and hypnotherapy. Talk therapy delivered 38% success after 600 sessions. (That's 3 years if you're meeting weekly.) Behavior therapy delivered 72% success after 22 sessions. (That's near twice the success in only 6 months!)
Hypnotherapy delivered 93% success outcome after only 6 sessions. (Approximately 3-times the success of psychotherapy in 1/100th of the time.) With that kind of power, why is this modality not more accepted in mainstream culture?
Answer: Because of misconceptions resulting from hucksterism and short-sighted entertainment.
It's time for hypnotherapy to become mainstream and help those who really need it.
Pricing:
Hypnotherapy – $200/2 hour session, package rates available
Personal and Business Success Coaching – $100 per hour, package rates available
Contact Info:
Image Credit:
Julie Hopkins, CameraCreations.net; Sarah Richardson
Getting in touch: VoyageLA is built on recommendations from the community; it's how we uncover hidden gems, so if you know someone who deserves recognition please let us know here.