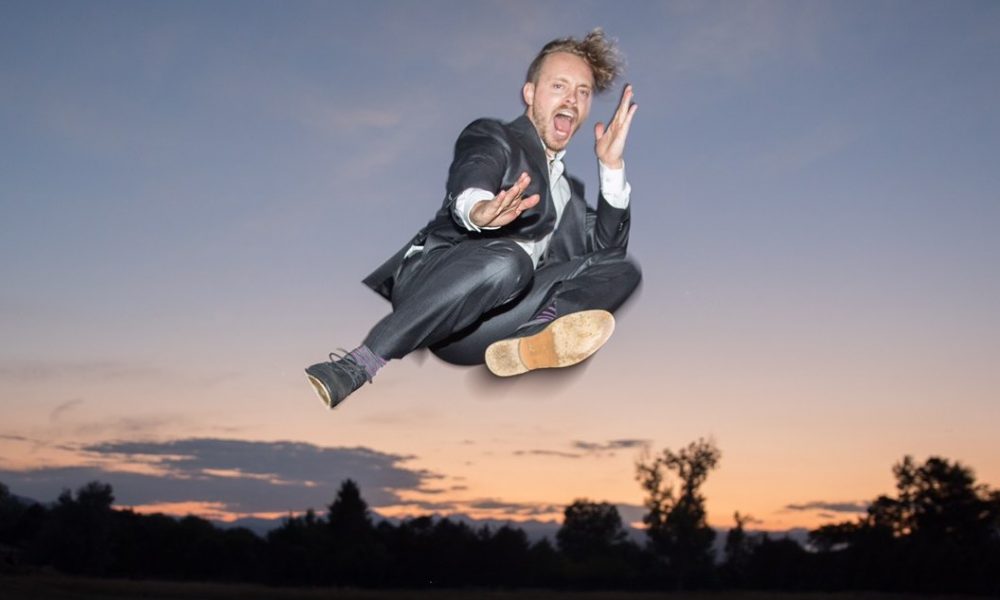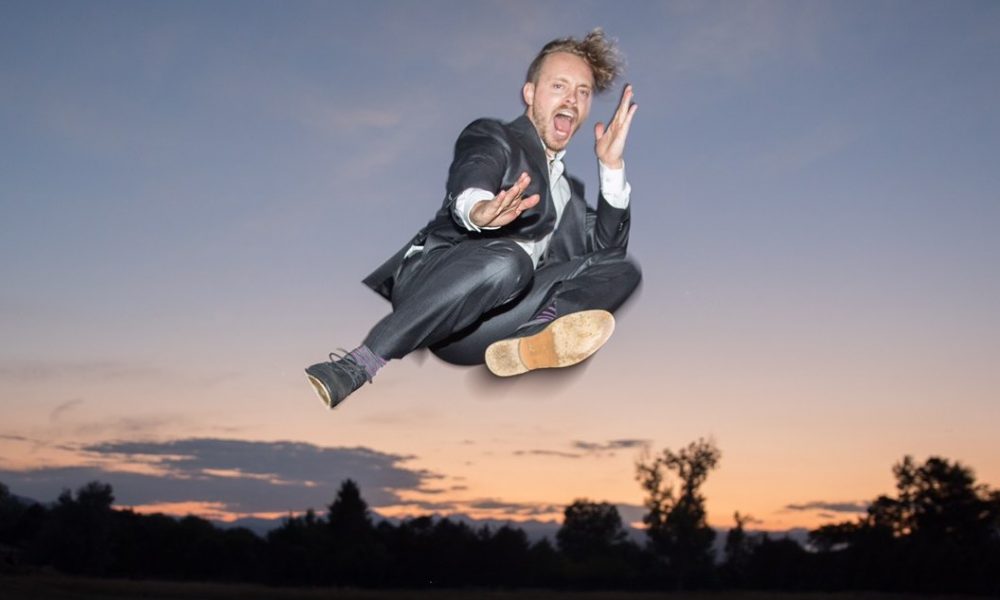 Today we'd like to introduce you to Dallas Thornton.
Dallas Thornton is a Los Angeles based Indie Rock artist making a name for himself through high-energy live performances and a unique way of transmuting wisdom through infinitely catchy pop rock songs. He has a degree from Berklee College of Music and has performed for audiences in 9 countries and from coast to coast of the U.S. The self-produced one-man-band just released a new album on July 7th called Dance Till We Die.
The 9-song follow-up to Talking To Myself (2018) and In Case It Rains (2015) is the third in a trilogy of conceptual story-albums meant to be experienced like a chapter book. We interviewed the story-teller to ask him to do just that – tell us his story.
What were you like growing up?
Oh man, when I was a little kid… I was a little shit! I loved pushing the envelope. My third-grade teacher established a 20-minute slot on Fridays called "Dallas Time" where I'd get up on a table and sing and dance and tell jokes for the class.
I was a creative and confident kid up until 13 [years old] when a lot of things took a downturn in my life and I sank into a depression. I got super awkward and developed a fear of public speaking that debilitated me through high school. When I was 17, I decided that I was going to be a performer for my career, so I'd have to get over my anxieties. I started signing up for any opportunity to speak and perform publicly, as hard as that was at the time. It took three years before I could perform without shaking, and two more years after that before I started thoroughly enjoying my every moment on stage.
Today, I love being in the spotlight again, but for different reasons. I'm grateful that my occupation gives me the role of holding space for a crowd and transforming individuals' experiences, encouraging positive ways of being.
Maybe that explains one of the recurring themes in your songs – the search for happiness?
That's been an ongoing journey for me. After high school I took a year off to work on a list of 11 goals that I came up with to change my life: get in touch with my inner child, heal my relationship with my dad, live in a foreign country, build a recording studio, record an album, get deep into consciousness through lucid dreaming, mediation and plant medicine… and more. That was an impactful year of my life and the lessons from that year definitely informed my music.
I understand you also worked on a documentary about human happiness too?
Yeah, in 2015 I got pretty obsessed with how to define, maintain and increase quality of life for people. I started interviewing the happiest people that I knew about what made them so happy and then I'd ask them if they could put me in touch with the happiest people they knew. Then, I'd interview those people and ask them the same two questions. In this way I started connecting with a bunch of interesting strangers from all over the world. I was impressed by the level of vulnerability, depth and wisdom. People have a lot to say when you give them the opportunity to share.
In 2016, I got inspired to share the value of these conversations with the world, so I decided that I would make a documentary, traveling to meet some of the more interesting people and see some of the more interesting lifestyles and movements for myself. I bounced around Greece, Lebanon, Netherlands, Portugal and Italy for four months with my friend, Karim, with a backpack, some film gear and a guitar. We learned from desert-dwelling utopian eco-communities, minimalists, educational reformers, spiritual communities, questionable gurus and the refugees and volunteers involved in the refugee migration from Syria and other countries that summer.
Everywhere we went, we told people what we were doing with the documentary project. Doors opened for us, conversations were started and we were directed onward by the excited introductions of others, much in the same way that the project had begun for me, connecting one phone call at a time. It wasn't always easy – we got turned away sometimes in ways that were less than pleasant. But we also shared unforgettable experiences with new friends who we are still in touch with today, and we learned a lot about living a quality life and even more about ourselves in the process. The trip changed me as a person. And my music, too.
Is the documentary available to view somewhere?
Not yet. That'll be an ongoing project called My Key To Happy. But I'll give you a private link to the blog where I documented the adventure for readers who are interested [See links section at bottom of article].
From your experience, what is the so-called "key to happiness?"
Happiness is a momentary thing, but lasting quality of life is the experience of a healthy relationship between one's concept of self and one's environment. We tend to chase happiness by changing our environment, which can work temporarily. But we can also change our relationship with our self, which is a more direct path to happiness. Put simply, we have to create harmony inside of ourselves before we can create harmony outside of ourselves. No matter who we are or where we come from, a better life starts with our self. Step 1 – love yourself. Peace on a global level comes from local initiative, which starts at the level of the individual. When we take responsibility for our lives and our relationships, we take our society one step closer to a life of compassion and well-being.
That helps explain one of the other recurring themes in your songs: loving yourself. 
Yep. I believe that's the first step to a better life and a better society. It's a practice that takes commitment and consistent effort. That's the theme of [2018 album] Talking To Myself.
And what would you say is the theme of this new album, Dance Till We Die?
It's a story about resisting and accepting that it's not the destination that gives life its meaning, but the dance that we dance along the way. The last song on the album says it the best – "there's no way of knowing where we are going / it's hard to tell if this is heaven or it's hell / but we can dance till we get there / we can dance any way we like … we can dance till the day we die."
Contact Info:
Image Credit:
Main photo is taken by Katy Tartakoff
Rick Perez
Suggest a story: VoyageLA is built on recommendations from the community; it's how we uncover hidden gems, so if you or someone you know deserves recognition please let us know here.