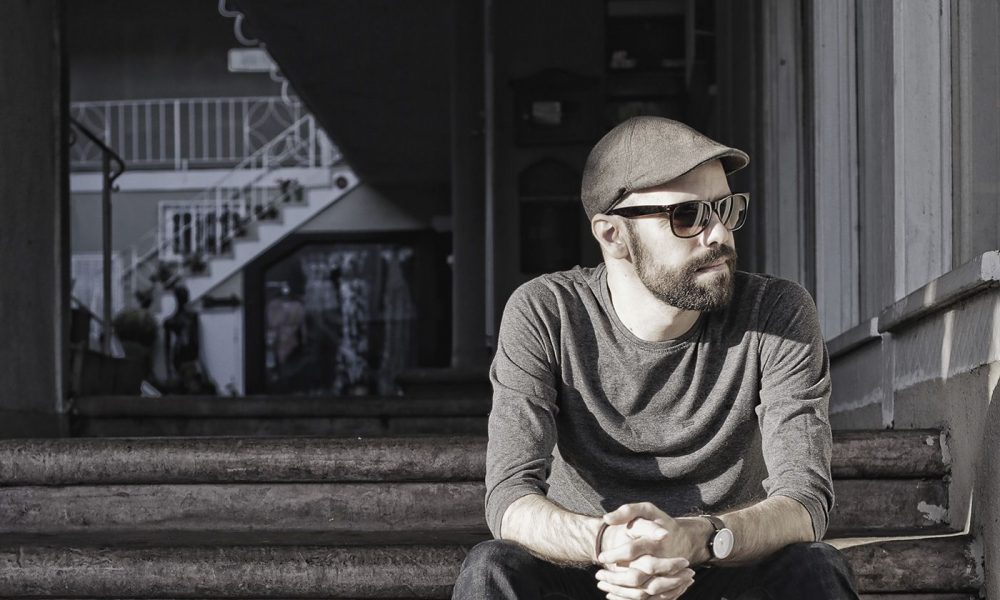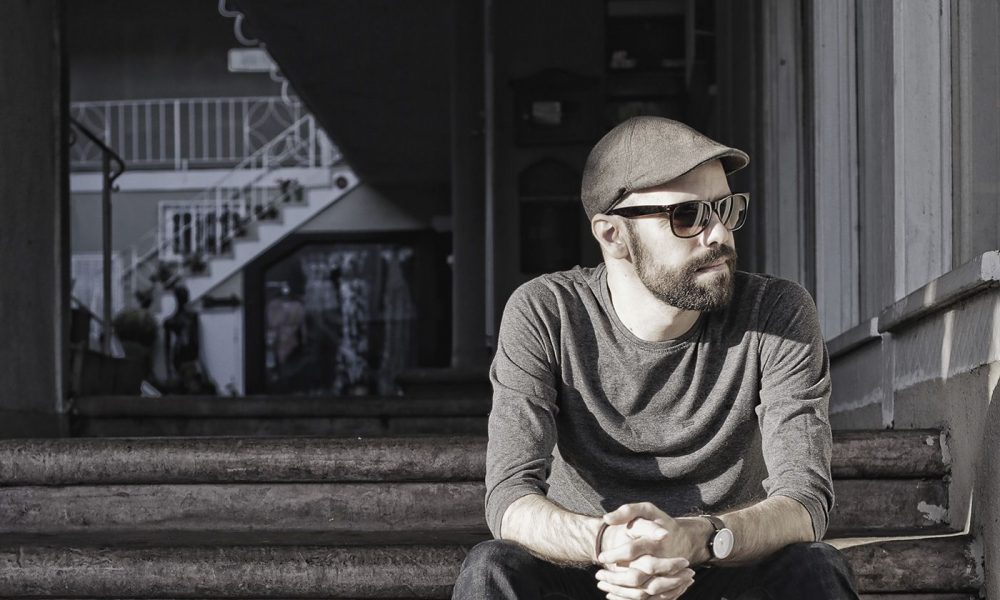 Today we'd like to introduce you to Ozan Karakoc.
Ozan, please share your story with us. How did you get to where you are today?
I was born in Istanbul, Turkey, to an incredibly talented illustrator father and a meticulous graphic designer mother. Inevitably, I grew up surrounded by all types of art. I drew, I designed, I wrote, I played, I experienced all the ways of creating.
When I was a little boy, I used to make newspapers and magazines with my pens and crayons. I was obsessed with shapes, letters, country flags, infographics and packaging graphics.
At an early age, even before high school, I chose my lifetime job. Expectedly.
It officially started when I delivered my first client work. I was 16. It was a website for a construction company. (I bought a cologne for my father with that first ever income of mine. I guess it was a 'thank you gift'.)
I've never stopped working afterwards, including my high school and university years. I did client work, created school newspapers, shot short films, opened a music themed website that became the most visited site nationwide in its field, started an international online art magazine called Bak (www.bakmagazine.com) which had millions of readers from across the globe, got job offers from leading advertising agencies and received some awards.
While working on my thesis film to get my Master's Degree, I decided to move to the U.S. to create better work that I'd be genuinely proud of. I contacted an LA-based motion picture advertising agency Iconisus and its CEO, Emrah Yucel, whom I admired the creative and personal style of. He invited me over to know each other well and experience the life in Los Angeles. I spent two weeks in LA, loved the city, got impressed by the agency's work, sealed the deal with Mr. Yucel and got back to Istanbul to say 'goodbye' to the first chapter of my life.
I finished my thesis film, got my degree, married with my fiancee, kissed my lovely family goodbye and moved to Los Angeles. It was 2008… Feels like yesterday, but also like a hundred years ago…
Then I worked for that agency for 4,5 years, designed almost a thousand movie and TV show posters. Afterwards, I decided to go back to branding and traditional advertising, which were the aspects of my true passion in design. Then I became a partner at I Mean It, a branding and advertising agency, founded by Mr. Yucel. After 2,5 great years there, I felt that the time had come for me to start my own design business.
Today, as an independent designer and creative director, I work alone at my office, with a network of dozens of extremely talented creative individual contractors from different cities and countries. It's like a full-service branding and advertising agency with an amazing team of strategists, writers, designers, animators and such who work remotely, which I believe, is the future of creative agencies.
For the future; I don't imagine my own agency to be a 3-floor building with dozens of exhausted designers working in-house from 9am to 7pm. If it has to be a 3 floor building anyhow, I would love that, but the layout would be way different 🙂 Maybe a publicly open library of art books on the first floor, a beautiful screening room for art and design related movies and documentaries on the second floor, and my office on the third floor. There might be 2-3 smart and talented thinkers and designers with me, but not more than that.
Has it been a smooth road?
Most parts of my journey so far have been quite smooth but some were not that much for sure.
If you do your job only to earn living and find a job that pays well, then you can keep doing it the same exact way and at the same exact place for the rest of your life.
If you 'love' your job and what you do for a living is also your hobby, then the story changes. You inevitably strive to do better. You strive to do things that you're genuinely proud of. That road leads you to a place where you become your boss.
As a designer, who is also a perfectionist (sometimes disturbingly), defying mediocrity was one of the major struggles I had along the way. Since I learnt so many things from that, I don't consider those moments as a loss at all.
When I started my own design business a year ago, another major challenge appeared. I had a strong portfolio but I didn't have any clients as I worked 9 years in a different country and the following 7 years in-house in Los Angeles. I'm not that type of a man, who immediately starts talking with the person in front of him in Starbucks line and spreads business cards everywhere. (And maybe that's what I have to change. At least slightly.) So I handled most of the 'self-promotion' part online. I refined my portfolio, started a Facebook page, created a booklet, designed a printed portfolio in newspaper form, contacted people whom I worked with on freelance basis in the past, and they all worked great.
Luckily, I had the privilege to work with amazing clients on amazing projects in my first year! We'll see what the next year will bring.
What has been the proudest moment of your career so far?
It's a great but also a quite tough question.
I think I don't have a specific one that I can mention as 'the proudest moment', but I have a plenty of memories that had made me feel that way.
One of them was back in 2000. I was 17 years old. I got back from school and my mother was looking at me with glaring eyes. When I was not home, someone called from the biggest internet service provider company in the country and asked for me to discuss ways to advertise on the music culture related web portal I started a year before. The person on the phone asked my mother if he could speak to someone from the advertising department, not knowing that the portal had been created and running by a high school kid, from his parents' home. My mother, who didn't expect such call at all, sincerely said 'Well, Ozan is at school now. I'll tell him to call you back when he comes home'.
That look on my mother's face was probably my first proud moment in my career.
With that music portal, I received two 'Best Music Website of The Year' awards in a row, which were a couple of other proud moments.
Being accepted by Iconisus, that LA-based motion picture advertising agency I first worked for, the moment when my concept was chosen for the official campaign of FIBA Basketball Championship, the time I was offered partnership by my former boss, another time I was offered a job at Apple, the opportunity I had to design the wall murals of the brand new stadium of the wildly popular soccer team Besiktas JK that I'm a huge fan of, and probably the first time I got a call from a client for my own studio in LA… Those were all precious moments for me.
Were there moments when you had to struggle?
The university, that I studied design at, required students to complete a 3-month internship in a design company. That was the moment I was waiting for since I started designing and creating things. I would have finally finished studying and started to work full time!
I applied for the internship program of one of the best advertising agencies in the country and got accepted. I was very happy and excited. My goal was to work very hard there, get the attention of the creative directors and the partners, and make them say 'Ozan, your internship is over, but we're impatiently waiting for you to come back and start full time when you finish your studies'.
Unexpectedly, my time there brought the biggest struggle I had to deal with until that day.
The agency atmosphere was not even close to what I had expected. It was not a place where creative people passionately share ideas, enjoy the art and design culture, get together to make things better, etc. It was like a factory with extremely stressful and painfully unhappy workers, acting weird most of the time. And that was the agency with the biggest revenue in advertising that year!
On a Friday, my last day of internship, I went to the executive creative director's room and told him that I was leaving. She stood up, shook my hand and said, 'Ozan, we're impressed by the work you had done here and we'll be impatiently waiting for you to come back and start full time when you finish your studies'…
I was supposed to be the happiest person on earth, but… It didn't happen. I said 'thanks' and didn't even go to that part of the city for a long time.
My biggest dream fell apart.
If even the best agency was such a place, what could I possibly do to have a great career in design? That was probably my first 'real struggle' in life.
… and that was the very first moment I started thinking of living abroad. 2 years later, I found myself in Los Angeles 🙂
I guess my biggest disappointment became the best thing ever happened to me!
Is our city a good place to do what you do?
I think there are two main aspects of Los Angeles to consider in that sense.
First one is its character.
A creative person, no matter what he/she creates, needs peace at the first place.
Yes, you may be inspired by chaos in many ways, but ideally, you need a peaceful environment to be able to put your thoughts together and reflect them in your art. I found that in Los Angeles.
I lived in Istanbul for 25 years. It is probably one of the most beautiful cities in the world. It's almost magical! But when it comes to the life and the people there, the story changes. People are just unhappy. It's hard to see them smile. Everybody struggles with something, all the time. They are always in a hurry, impatient, stressful…
I've been in New York a few times and felt the same thing there as well. Of course, you can't have a verdict on a city without living there for a while, but I felt that same negative attitude there as well, despite the fact that it's a fascinating city with a big character.
To me, Los Angeles is a perfect place to create.
The second aspect is obviously the professional environment…
Expectedly, motion picture advertising plays an important role in Los Angeles' design setting. If you want to design movie and TV show posters, Los Angeles is 'the' best place to do that. Even if you do other types of work, such as branding design, UI/UX design, etc., you will get jobs from that field. You'll find yourself designing a logo for a TV show or an app for a movie. But that's not all for sure.
Los Angeles offers a wide variety of creative jobs, so I would definitely recommend starters to try here.
Isn't there anything Los Angeles can do to improve? Of course, there is. As a designer, I feel the lack of big design events in the city for example. There are plenty of nice small gatherings, fairs, talks, screenings, etc., but I wonder why we don't have big, annual design festivals, while we have a great amount of such talented individuals.
Contact Info: