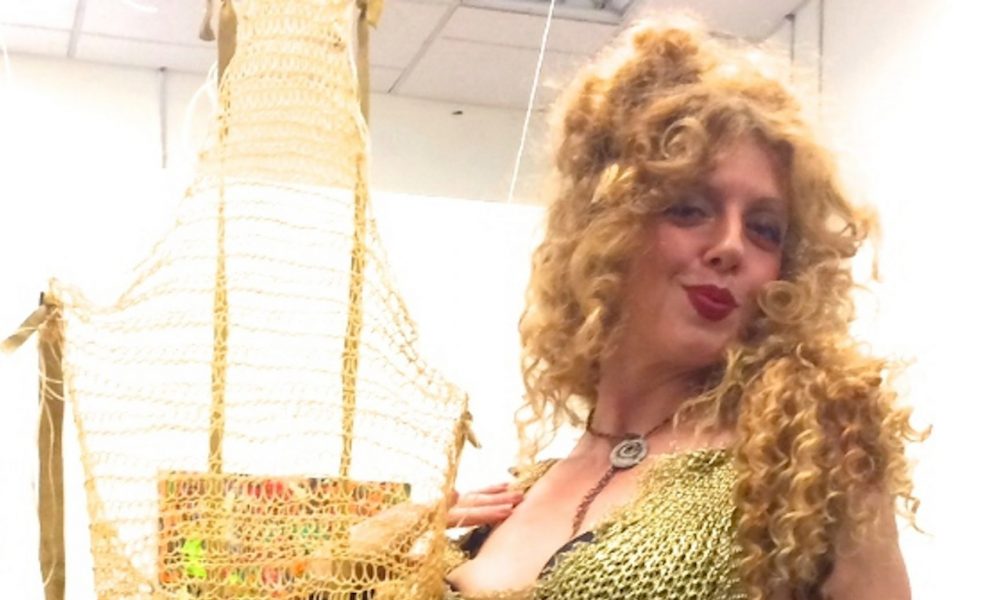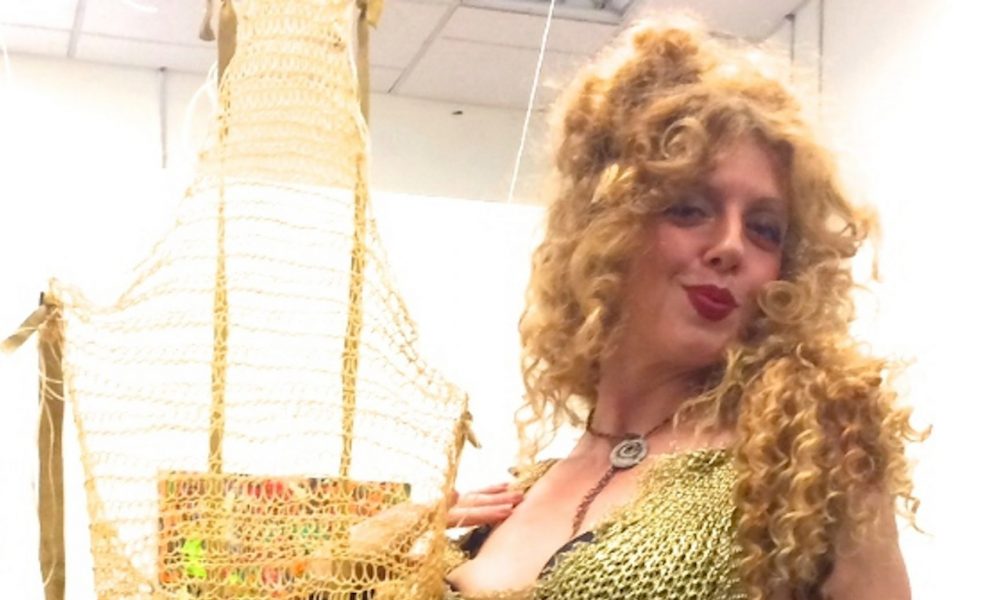 Today we'd like to introduce you to Ciriza.
Ciriza, please share your story with us. How did you get to where you are today?
I have always been a creature most drawn to the primal. I spent alot of time as a kid digging in internal worlds and dreamcsapes…staying up through the dark hours talking into a taperecorder with my dad about cosmologies of humans, fantasies, perception, and death, starting at about 4 years old. Creating, always, in one way or another… I went through many wild rides… Moved through cities many times… I spent years in love with collaborating in performances, music, all art of all carnal variety. There was not much difference between flesh bound trivialities of existing and fantasy making… bending realities and folding them in and out of each other until they formed their own villages and beasts… to wear and undress… to eat and be eaten by… to learn eternally from.
I was doing alot of photography, which then became costume and installation images, then the camera went away entirely, and life was the costume and sculpture, as all-encompassing enviornment. I moved to the desert in a ship I bought for nothing from a man with a captain hat and a shoulder parrot, and lived with a beautiful friend who had goats… I was around for some of their births and deaths, which initially sparked the specificity of birth work. I made many images which are in the form of stills, film projects, and writings. I live now in Los Angeles, and am a licensed birth doula and forever working artist. I just finished a show which is now on view for a few weeks at Visitor Welcome Center in Koreatown.
Becoming a birth doula was a seemingly obvious progression, as I am very comfortable with the primal, visceral sides of labor, and am a naturally grounding presence through transformations. I believe we all have access to our true primordial power, and that it can be reflected to one another.
We're always bombarded by how great it is to pursue your passion, etc – but we've spoken with enough people to know that it's not always easy. Overall, would you say things have been easy for you?
There are always challenges… the main one is always finding the ways to financially support oneself as an artist. And not only support oneself as an artist, but in a morality that makes sense to you. There is no other way. For me, it is just about having time. I am a disciplined person, I know how to use time. But being an artist means not only managing absolutely everything, including maintainng basic resources, but also the number one important thing for me: Having the time to go deep in creating…those unconscious places to pull from that are akin to pure space…where the ground drops out from beneath you, and the walls fall away. When you are there, you are in the true conversations that want to be spoken.
I dont usually create work for product, it is the process of doing it that is most enjoyable, the translation…. Though, the outcome is still very important. I put alot into my work, and enjoy when the pieces go into the world and live their own life as these kinds of maleable realities, hopefully enhancing others' existence! But how I wish all the money would be freed and distributed to be able to afford time.
So, as you know, we're impressed with Ciriza – tell our readers more, for example what you're most proud of as a company and what sets you apart from others.
As an artist, I am a multidisciplinary. I like to do alot of stuff- push and pull all kinds of matter. My work is focused in the realms of dreams, surreal symbolism, deconstructing mythology and ancestry, animism, elemental forces. They are explorations of various states of fluidity, transmutation, and the slippery, elusive, anomalistic spaces materializing in tactile, visceral form…. Otherworldliness, and a connection to the infinite, existing outside of time, though very rooted in earth. A space where phantasmagoria becomes tangible, familiar, and feral.
I work in sculpture, installation, performance, film, drawing, music… I work with a collaborative label called Fantasy1 Records… an art/music combo. (I have work there under Ciriza, and also in collab with Big Debbie). I make self portrait drawings inspired by my loss of central eyesight in one eye. I have a myopic degenerative condition which puts much of my visual experience in an under water sensibility- which I like. I use it for creating… I also create sculptures of writing translated into hand written braille, which I read and write (though my eyesight is good enough to read regular print, drive, etc.)… They are exhibited as sensual, visceral pieces which can be touched. Most of my exhibitions are for full experience, they can be touched, worn, smelled… The desert was an ideal environment for creating imagery, as the themes of the primordial came very naturally. Also, it was very complimentary to my love for the deep dark ocean, as I believe the desert is like being, sometimes at the very nucleus of the abyss itself, and sometimes the eye of the hurricane.
I also create alot of works with hair. I work with Yoruban Mythology, as I am from a Cuban background, so these forms speak quickly to me… specifically Oya. She is the warrioress protector and ruler of change. All change- birth, death, storms… the real changes from the root, up. One of her symbols is horses, and in combination with Victorian mourning jewelry inspiration and horsehair, I create wearable pieces- face masks, chest bodices, gloves… as dedications to that work.
I like to believe that by creating, we stir space, raise frequency, and channel spirit.
My work as a birth doula comes from a very similar place. It is about settling into one's very real, primal self, and using one's own power to transmute pain into energy… to ride dark, mysterious, rough water, as it helps us learn its language of birthing new life. In that work, my intention is just to hold space for that power to come through. I dont think we have enough opportunities to access these parts of us safely within capitalism…birthing has become an industry, and the birthing body has become an object for profit. This is no way to bring souls to earth, It also creates trauma and depression for mothers and their families. It has become another form of institutionalized silence so many hospitals enforce as normal. I have worked primarily in Los Angeles with Joy in Birthing Foundation. They are a small organization who work with low income mothers. They are wonderful, however, as a doula with them, it is a volunteer system, and quite honestly, a doula's work is tremendous. We would like balanced, reciprocal resources for our energy. That said, any donations toward them would be much appreciated. I have not worked with them for a couple of years, and am now on an independent level. I may be contacted through email.
So, what's next? Any big plans?
Well, I just finished installing a new show. It opened last Saturday. It is called Oneiric Caves Gush Multiplicity, and is all new work which I was very lucky to have funded by Foundation for Contemporary Arts. Usually every bit of every art material is scraped out of my pocket, so this was wonderful. The hair work can be seen there, as well as braille pieces, hand casted geodes, rubber sculptures, and the first chapter of an ongoing film project: Erotic Slumbers of Pluto, which I also made the soundtrack for.
It is at an excellent space in koreatown, Visitor Welcome Center, and is on exhibit until August 11.
Gallery Hours | Wednesday — Saturday | 12 — 6pm and by appointment.
Contact | 213.703.1914 | info@visitorwelcomecenter.org
3006 W 7th St., Suite 200A, Los Angeles, CA 90005
Pricing:
Prices for artworks are variable. Come to the show, come for a studio visit, or paw through the website.
Prices for doula work are also variable. I work on a sliding scale basis, usually starting at $500. But I am always open to meet and work out possibilities.
Contact Info:

Image Credit:
Photos 1 and 2: Ilona Berger
Last photo: Ruben Diaz