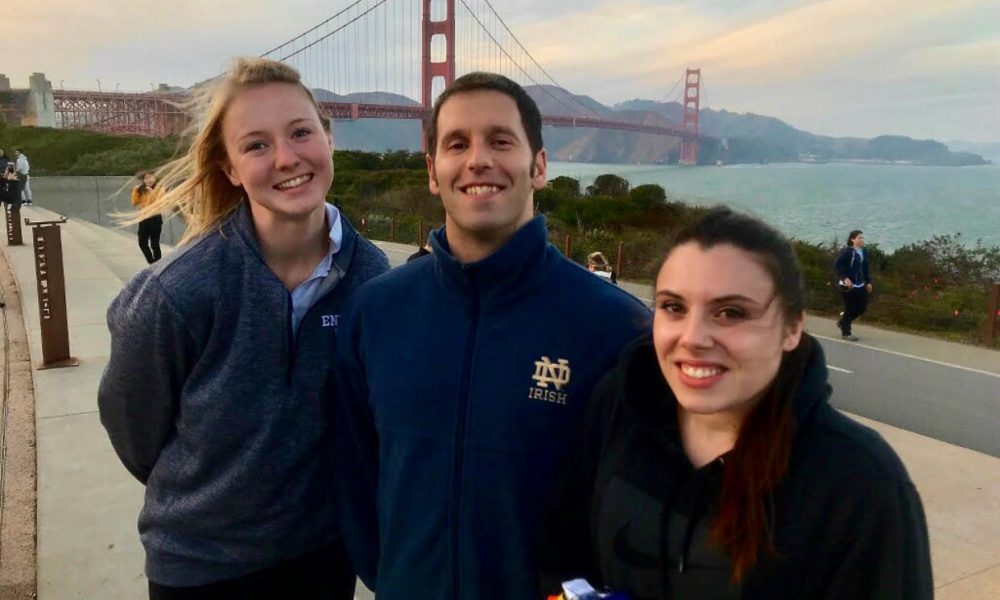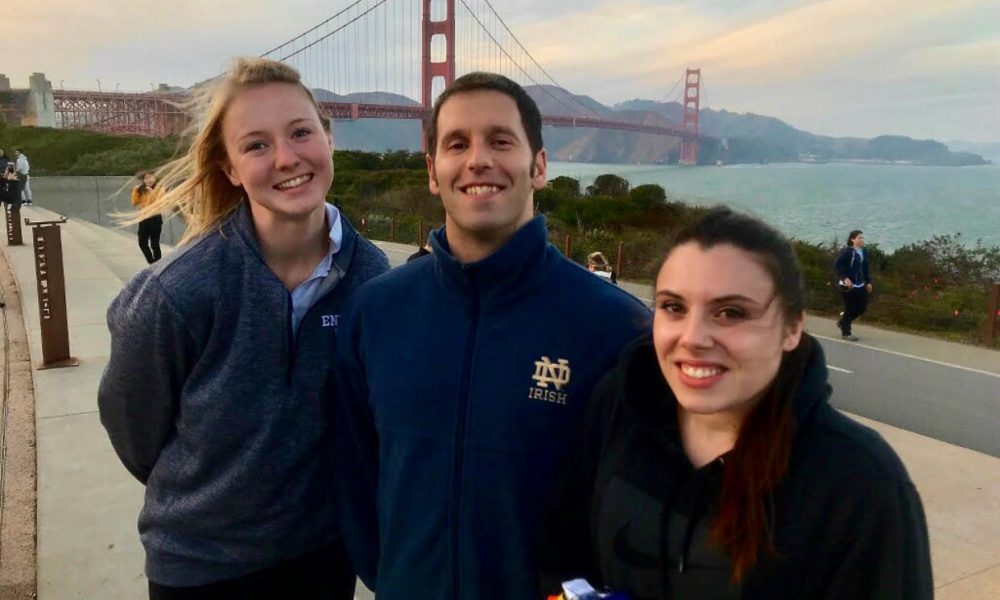 Today we'd like to introduce you to Chris Sinclair.
Chris, please share your story with us. How did you get to where you are today?
I had explored entrepreneurial activities as a kid, such as (up) selling chocolate to classmates in middle school and the cliché lemonade stand attempt in elementary school.
However, in high school I started to organize groups for laser tag: negotiating a steep discount from the venue, then doing a complete buy-out so no outside people would be in our group, followed by selling tickets to anyone and everyone in my high school. I paid older kids with licenses to drive freshman and sophomores and then purchased Wendy's and McDonald's in bulk so that there was a "hospitality" element. I generated a healthy margin in between the venue discount and the "ticket price" to the fellow students, in particular, the "all-inclusive package" that included a ride, food and of course the laser tag games.
In college, I turned a summer job as a promotional model handing out samples of chai tea into a small marketing agency, quickly increasing my responsibilities to include budgeting, warehouse/inventory control, hiring personnel and client facing duties. The story is too long to tell here but that first summer was a whirlwind, moving from a flexible college summer gig to self-employment and with a team surrounding me.
Eventually, the company's experiential programs became more sophisticated, larger and frequent. Soon the company would shift its focus to creating its own events, which started as tiny local music nights. It was literally events 101: local bands with half the cover to the band and the other half of the house. But soon those shows became bigger and so did the venues. Eventually, I found myself in concert promotion, which spun off into a multitude of different types of events: corporate functions, brand-focused events and more.
The lines in between events and event marketing became blurred, which led to the establishment of two different entities. Then came catering, then concessions, festival management/production, tradeshows and all along with our client work there was an underlying, risky yet rewarding, emphasis on self-created properties. While Anthem may be hired to manage one thing, I was also leading the charge on creating from scratch another, funding it, executing it and then repeating it.
While at this point in time, Anthem was already solidly established – my education, experience, and time spent in a variety of academic programs without a doubt helped further the development of me personally and also professionally. My time at Notre Dame specifically had an influence on Anthem. I have always been a strong proponent of connecting my work to a larger social cause, and my time at Notre Dame validated the fact that I could do that, while still building a financially viable business. It was then my experience at Ohio University that truly helped me develop the ability to add more onto Anthem based on my surroundings.
Ohio University opened the door for an entirely new area of the company. While at OU, Anthem moved into working with professional sports and college programs on non-traditional revenue events, branding and marketing efforts to drive student participation, ticket sales, and general awareness of other experiential projects. Finally, it was education and involvement at UMass, specifically with the Center for Collaborative Leadership that I was able to further weave social and for-profit efforts together.
I follow passion and interest- all major areas of Anthem touch on something that interests me. The evolution of the company can also be traced to the evolution of my interests. Launching Anthem has enabled me to be in love with what I do on a regular basis and enjoy everything and everyone.
Great, so let's dig a little deeper into the story – has it been an easy path overall and if not, what were the challenges you've had to overcome?
It never was a smooth road – and I think that is a common trait among many entrepreneurs. There is that saying about being an overnight success that was 20 years in the making. There was, and still is, a grind. Yet in the earlier days, when I wasn't sure how payroll was going to be met the following month, I still slept soundly at night and never panicked. I always had good people around me and now I have some of the best in the world. They make the challenges easier and worthwhile.
Some of the early struggles were always around financial resources. I started the business with a student's life savings of around $500. I didn't have any family money to fall back on and no idea (or at that time, any ability or in interest) in borrowing or having someone invest. And honestly, there was nothing to invest in during the earliest days. It is difficult to compete with those that have a head-start but it is doable.
When looking at this question from a different perspective, I find myself delving into more specific challenges that come with working in the events industry in general. One of the most common misconceptions that comes with organizing events is the belief that everything can be planned for. A key aspect of planning events is being able to anticipate the unexpected, specifically concerning the things that are out of your control.
Even with what appear to be the most perfectly planned events, there is generally something in the execution that doesn't quite go as planned. With the type and scope of production that Anthem undertakes, we deal with everything from weather incidents to major security/terrorism-related procedures. It is important to collaborate with the experts in each field and maintain fast and solid communication.
Today the challenges are reflective of the company's growth. But there can still be a bit of that two steps forward, one step backward. As long as there are more steps forward and they are big ones, it is always enjoyable. I personally believe that every struggle or challenge can be viewed instead as an opportunity- whether that is the opportunity to expand, to learn more about your team, or to just learn more in general.
The Anthem Group – what should we know? What do you guys do best? What sets you apart from the competition?
The Anthem Group is a collection of internationally recognized entities in the live entertainment, event production, experiential marketing, hospitality and placemaking industries. The Anthem Group is the parent organization of all Anthem-related properties. Anthem started as Anthem Entertainment, a specialized events firm that soon grew to encompass business to business we well as public-facing programs. Today, The Anthem Group has expanded exponentially and is now active in over 70 markets across five continents.
We focus on creating experiences and bringing ideas and things to life. Everything revolves around the experiential – experiences that you can touch, taste, feel, listen to and live. Whether this is an event (of any kind), helping transform a dormant space into a lively place-to-be, a marketing campaign or other creative endeavor.
In the hospitality area of the business, Anthem owns restaurants, cafes, beer gardens, concession rights to massive public spaces and parks and is working on more. On the event side, our history extends to over 20,000 different self-established or client events.
Placemaking has also been at the forefront of Anthem's success in the past decade, having worked with municipalities, state government, private developers, and landowners from California to the East Coast. I love both the aesthetic and programmatic placemaking that we do – to help create a space or reinvent an existing one has so many benefits.
Anthem is also very active with other entrepreneurial efforts, having advised dozens of other startups, facilitated funding, invested directly, our senior team sitting on boards or some combination of all of the above. We're very proud of our multi-industry, multi-company identity. Just because we started with music and marketing doesn't mean that we end there.
What moment in your career do you look back most fondly on?
At the risk of repeating this answer from similar past questions, my proudest moments are watching our team grow and evolve personally and professionally. There are too many instances to count where I step back, observe and smile at how someone handles a situation, creates a solution or dreams up an idea. I then reflect on when and where they started with us.
The Anthem team is gifted in every area. But like everyone, they need to learn and grow.
When I see our younger team becoming more seasoned or even our season folks shine, it reminds me of all the good that we're doing for their personal development, for their careers, for our clients, for the communities that we work in.
Contact Info:
Getting in touch: VoyageLA is built on recommendations from the community; it's how we uncover hidden gems, so if you know someone who deserves recognition please let us know here.