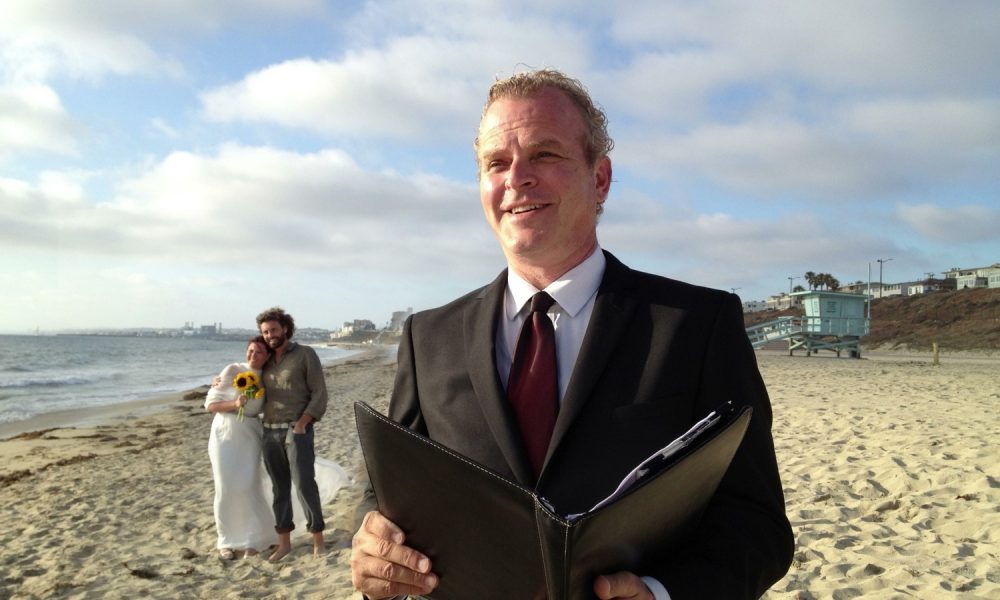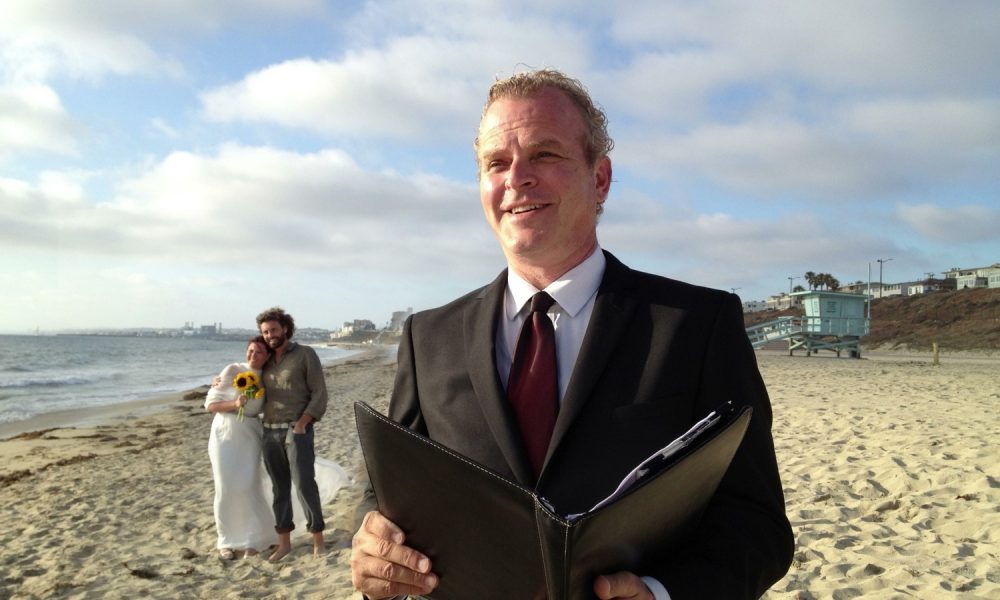 Today we'd like to introduce you to Chris Robinson.
Chris, let's start with your story. We'd love to hear how you got started and how the journey has been so far.
My wife, Linnea, is a photographer and when I was in law school in Seattle one of her friends was the premier wedding photographer in the city. Her friend told us that we could officiate weddings and she could provide wedding clients for us. As a law student, I did not have the time for a full-time job so it seemed appealing to me.
My first wedding was for a Samoan couple and it seemed like the entire Samoan community of Seattle attended the ceremony. The couple asked me to say their full names every time I said either of their names during their ceremony. Each name had about a dozen syllables so I practiced for about an hour so I wouldn't embarrass myself. I did not mess up and was very proud of myself. As I was leaving, the couple became panicked and asked "What about the ceremony?" As said, "Didn't we just have it?" and they said, "We mean the Samoan ceremony." I stayed out of politeness only to learn that it was the Samoan ceremony in honor of the person who performed the wedding ceremony. I was asked to sit at a small table by myself facing the 300 or so guests who were sitting at row tables facing me. The bride and her family were sitting at a table to my right and the groom and his family sat at table to my left. As everyone, including myself, ate our dinner several women in grass skirts and bikini tops danced in front of my table and presented me with symbolic gifts, including a tub of cured beef and a can of root beer with a $100 bill tucked under the tab. I was sold.
I spent a decade trying to like the practice of law but after my wife and I started our family I finally decided to become a professional wedding officiant. Linnea calls me a recovering attorney. I have since become a notary public commissioned by Los Angeles County to issue confidential marriage licenses. The fact that I am an attorney has been very beneficial because a lot of couple's attorneys, celebrity managers, and television producers like the fact that I will not mess up the paperwork.
I have married thousands of couples in a wide variety of wedding ceremonies from elaborate luxury weddings, to private weddings on the beach, to weddings at coffee shops and many, many other venues. I have been on nearly two dozen TV shows and have had the honor to marry the likes of Kendra, Hugh Hefner, Scott Baio and many more famous celebrities. My wife and I have been offered having our own reality show a few times, but we declined. There is not a neighborhood in Southern California that I do not know like the back of my hand. It's been a fun ride.
We're always bombarded by how great it is to pursue your passion, etc. – but we've spoken with enough people to know that it's not always easy. Overall, would you say things have been easy for you?
The hardest part of my career is that I drive over 30,000 miles per year, and I spend most of my weekends and random days and evenings in contact with my clients and/or performing their wedding ceremonies. But that often gives us an opportunity to plan a family outing. At one or more times during our day I excuse myself and put on my suit and officiate a wedding. I officiate a lot of beach weddings and we have learned the family friendly places all over Southern California and my family can typically have some fun while I am making a living. It is not necessarily a struggle, but we spend much more money going out to eat than most families. I hope the kids earn scholarships.
We'd love to hear more about your business.
I issue confidential marriage licenses, which permit couples to have a wedding ceremony without any witnesses, and I officiate wedding ceremonies. I am very good at helping couples prepare for impromptu or short-notice weddings and I can suggest countless settings all over Southern California for their ceremonies. I am often complimented for my ability to help couples feel relaxed and to be married without the stress that is so commonly felt by wedding couples.
I am pleased to try anything that does not put me in danger. I have officiated couples on Ferris wheels, at Starbucks, on rooftops, in hot tubs, and on literally every beach in Southern California. I provide my wedding couples with a variety of resources to help them decide what their ceremony will say and I file all of their paperwork in person at the main LA County Clerk's office so they don't have to worry about anything.
I have married nude couples three times. Two of the couples were naked in their hot tubs, including a couple of septuagenarian swingers who asked me to join them in the water. I politely declined. The other nude wedding couple chose to be married naked because the bride's sister and her family crashed their elopement and would not leave until the couple took off their clothes.
What were you like growing up?
Growing up, I was a smart Alec/class clown and math and science geek. I always thought I would be a doctor like my father but the biggest lesson I learned while earning my BS in Psycho-Biology at UCLA was that I did not want to be a doctor. Similarly, I enjoyed law school much more than I enjoyed practicing law. I consider my career as a lucky break that I would never have considered if I was not offered the chance while I was in law school.
Contact Info:
Image Credit:
Linnea Lenkus