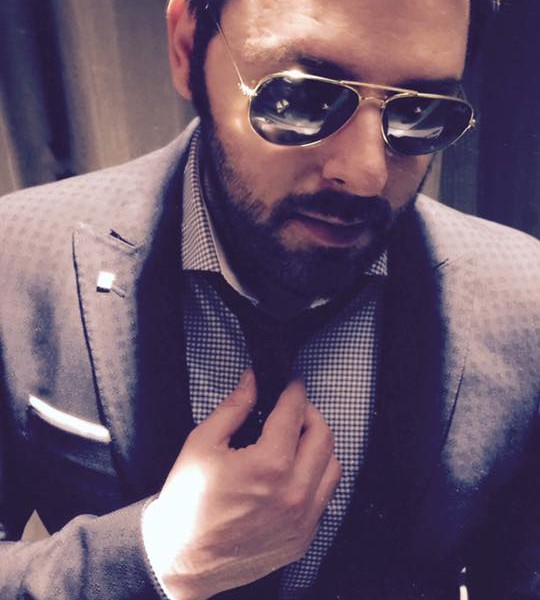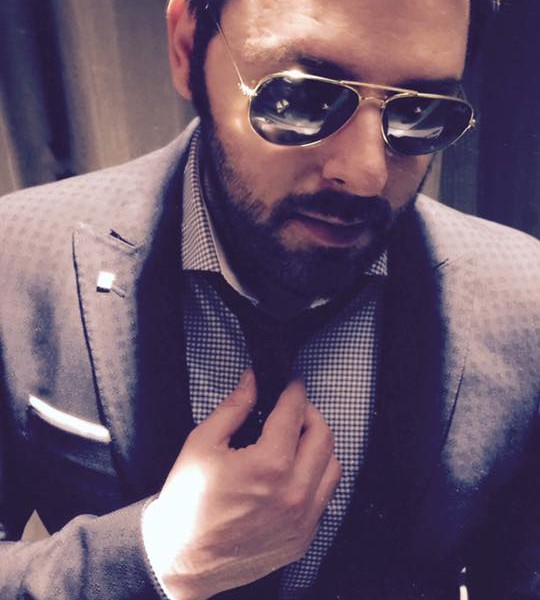 Today we'd like to introduce you to Nikola Kitanovski.
Nikola, please share your story with us. How did you get to where you are today?
Well, I originally graduated Film and TV directing, in my family my mom is a director as well, and my father was a cameraman. I got my chance early on and started directing when I was 16. By the time I finished high school, I already had 11 music videos directed, and I was working as a video editor part time on the weekends when I was not in school. While I was studying film and TV directing I directed a lot of live TV (talk shows, concerts, political TV shows), so I probably have more than 300 to my name, in my home country. I am originally from Macedonia (small country located north of Greece) in the Mediterranean part of Europe. So, I reached my ceiling in my home country early on, so I needed a new challenge, so I applied to a training program in LA in 2008, I got accepted and I am here ever since. I have my own production company here now; in the meantime I went to UCLA for continuous education in Film Producing and Business of Entertainment. Telling stories is my biggest passion and I are building a company that has all the resources in house (from writers, to cameras, post production), so the only missing link in all of that were actors. So that's how I decided to do headshots, with the intention to have a database of actors that we worked with previously where we knew who was punctual and easy to work with making sure everyone looks like their headshots. And it keeps my directing skills sharp on a daily basis because I get to work with actors every day, which I consider to be my biggest strength apart from not giving up. And it makes the process very easy for both sides, the actors and me because they get guidance, something that does not happen with a regular photographer, and we use the same lighting as you will get lit on a movie set, so it has a unique result and when the actors show up on set they look exactly like their headshots and everyone is happy. Bottom line is that I love what I do and all I am trying to do is be humble, genuine and tell stories that change people's lives and with that the world itself.
Has it been a smooth road?
Well, to be completely honest, I've been thru 2 civil wars back home when I was a kid, so we were raised to be really tough. So, I am fearless when it comes to life itself. When we were 12-13 years old with my friends, when we had air strikes and bombs were dropping left and right, instead of hiding, we went on a basketball court and were shooting 3 pointers to see who will make more under pressure where the air strikes sirens were on. So that kind of puts it in perspective, so I don't really see my road that has any kind of obstacles or struggles, I am just trying to be the best that I can be every single day, work hard towards my goal and put myself in a position to succeed. And I think that my biggest strength of all is that I just don't quit.
What are your plans for the future?
For the future I have very simple plans, I really enjoy building things from scratch, so the plan is to stay on course and continue building our company while creating relationships with our clients and friendships that will last a lifetime. The beauty of our work is that you get to work with so many talented people on a daily basis and see them develop as well, so it feels like you are growing together alongside each other. I had clients that I did headshots for when they were first starting and now they are being cast in major TV shows and films, so it's a really gratifying and rewarding experience.
Let's explore some of the challenges you've faced along the way. What was the most difficult part of your career so far?
Before moving to LA, I already had an established career back home, so when I first got here, I had 0 (zero) contacts in my phone. The only thing I knew here was Sunset Blvd from movies I had previously watched and that were pretty much it. So I had to start building my life and career from scratch while English not being my native language as well. The most difficult time I had probably was when I decided to enroll into UCLA Film Producing program because I wanted to expand my knowledge and expertise and become a better professional and grow as a human being as well. Since it's really difficult to obtain a loan for foreigners here (not enough credit history) I had to pay out of my own pocket without any assistance, so I sold my car and I decided that for the duration of my studies I would take the bus every day which will give me the time to study in traffic and work during the day and build my company at the same time. It's a very humbling experience that teaches you a lot about sacrifice and makes it twice as much rewarding at the end. You learn that life comes down to how much you want it and what you are willing to give up in order to be successful at what you do. And I believe I speak for all the people that come to LA to achieve their dreams, we gave up so much already, because we cannot spend the time with our families back home, our best friends that stay there and we miss so much from not being part of the lives of the people we love and hold it dear in our hearts. And that's something you cannot get over; you just learn how to live with it. But as I said before, it all comes down to how much you want to succeed and how far you are willing to go to do so.
Are there days when you feel like you've done everything you wanted to, career wise – the "I've made it" kind of moments?
I don't really think that I will ever have the feeling, or realization that I made it because when you do something you love, it's a blessing and a curse at the same time where every achievement triggers the hunger for more, so there is really not a moment when you sit back and go: wow I made it! Because if you do so, then when do you go from there? There was one moment where one day I got a random phone call from an actress that wanted me to shoot her headshots and she requested that she remains anonymous, so I will not say her name, but she made the appointment and when I saw who showed up, my jaw literary dropped. I had watched her in movies and TV shows since I was a kid and standing there listening to her saying that she is a fan of my work was a really amazing experience and I could not believe at that moment how far I've come (being from a small country where no one gives you a chance, growing up influenced by American pop culture and now just being a part of it, it's just surreal from me). Every day with my camera, I am like a kid in a candy store, enjoying every second of it.
Pricing:
VALUE PACKAGE 3 looks 450-500 pictures 3 retouched pictures included Digital download with all the pictures Hair and Make-Up at additional cost $399
STARTER PACKAGE 1 look – 100-150 pictures 1 retouched picture Digital download with all the pictures Make-up provided at additional cost $149
Contact Info:
Website: www.lionfly.tv
Phone: 8187315649
Email: headshots@lionfly.tv
Instagram: @lionflystudios
Facebook: www.facebook.com/LionflyTV