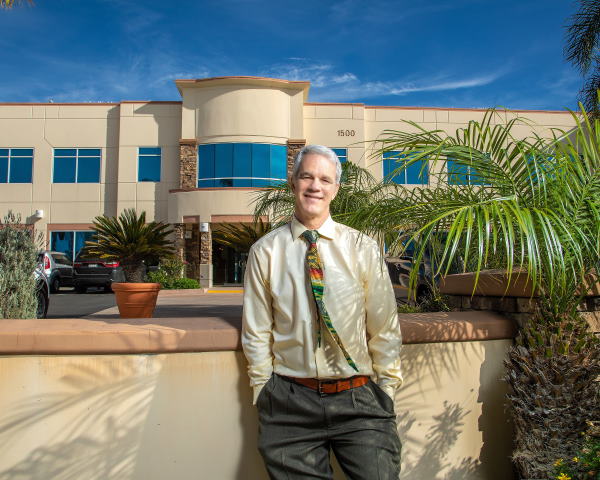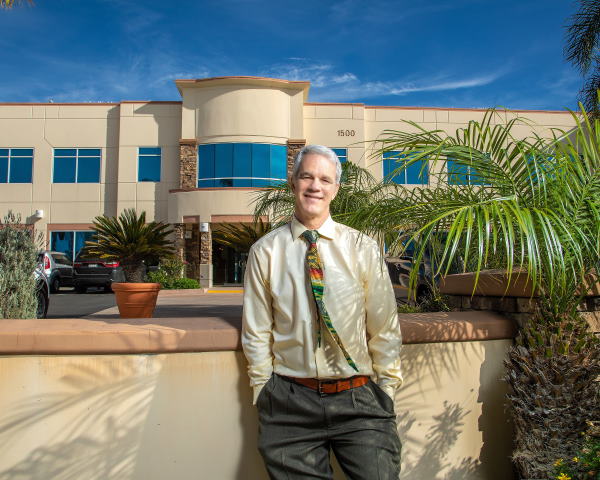 Today we'd like to introduce you to Brian Balke.
Brian, please share your story with us. How did you get to where you are today?
Born at the beginning of the Decade of Love and coming of age with Mutually Assured Destruction, Vietnam and the first Oil Shock, I realized that there was a huge gap between "I love you" and how people behaved. My response, at age 16, was to put love in the center of my intellectual universe.
I studied fundamental physics because I wanted to find new sources of energy. When it became clear that the cost of such research made it impractical as an energy source, I switched to environmental science. Finally, I discovered that software allowed me to empower people with distributed intelligence. That career ended when I felt called to help people directly.
That was not an abstract idea. I feel certain events strongly. After 9/11, I made the rounds at local Islamic, Jewish and Christian centers, discovering little difference between their teachings. I am also deeply affected by mass shootings and was finally called out to Las Vegas to bring healing after the Country Music Arena attack. That continued with Parkland, Borderline, El Paso, and most recently Santa Clarita. My practice is to touch every cross, reaching through to the spirits wounded by loss, and doing my best to guide love to them.
So I am not afraid to go into the darkness with people. Time and again, I have seen grace blossom when people are encouraged to loosen the spiritual knots that keep the world out.
Given these personal affinities, in hypnotherapy I discovered the most direct and flexible means of living a life devoted first to helping others. My yoga instructor recommended the Hypnosis Motivation Institute, and I never looked back.
I have been in practice for a year, but – having absorbed the lessons of the leading 20th-century practitioners – I have already defined my own therapeutic framework. It is a framework that emphasizes the wonderful partnership between the conscious and subconscious minds. When immersed in it, my clients often turn away from their painful pasts with eyes set on the future.
Has it been a smooth road?
In putting love at the center of my universe, I discovered early that people would rather have control. If that doesn't seem contradictory, it is: to truly receive love, you have to allow it to change you. The magic of love is that almost always the change is to your benefit. Until we come to trust fully in love, then, we often push away its greatest gifts.
It's for this reason that people come to therapy only when everything else has failed.
So a good part of marketing a hypnotherapy practice is convincing people that they've failed. Well, crud, that doesn't feel right to me. So I set out to market hypnotherapy for its capacity to empower higher accomplishments and states of being.
With the obvious challenge "Who says so?" And of course the answer is "Well, me!" This guy who's been in practice for a year.
To that challenge is added the general public bias against hypnosis. It is prohibited in certain religious circles, and stage hypnotism feeds the idea that I'm going to take control of your mind. And because there is no licensing authority, many people spend a week at a training course and hang up a shingle. The average consumer has a right to be cautious about engaging a therapist. So word-of-mouth is the only sure way to grow a practice. That takes patience and persistence. It's been a challenging first year.
So let's switch gears a bit and go into the Hypnosis Rising story. Tell us more about the business.
At Hypnosis Rising I run a practice much like others: I market my services through networking and public presentations. I maintain a social media presence, blogging and running a public interest feed on Facebook. Potential clients often reach out to me by phone.
Upon starting therapy, we'll spend the first part of a session discussing their concerns. When the problem behavior is clarified, I'll propose an approach for therapy – including reinforcement to be done at home after the session. Once that's agreed to, I'll induce hypnosis and propose our solution to the subconscious mind, using various techniques to contrast the old and new in physical, emotional and/or spiritual terms.
After the session, I'll write an encouraging note to the client with details on the home practice. Given that I have a unique therapeutic philosophy, I'll also include links to my blog.
What makes therapy with me unique is that in addressing specific problems (smoking or fear of heights) I'm actively seeking to improve the relationship between the client's conscious and subconscious minds. We can solve problems by simply telling the subconscious what to do, but a breakdown in communications is always the factor that drives someone into therapy. It's best to keep that from happening again, which means allowing the subconscious an equal say in the process.
To best address that problem, I don't use rote procedures or scripted suggestions. In each session, the induction and therapy are adapted in real-time to best rebuild the partnership between the two parts of the mind. I know I have done my job when a client comes out of trance with a fuzzy look of awe on their face – awe reflecting the depth and power of their subconscious and its unfailing dedication to their well-being.
If there is anything to be proud of, it is the regularity of that outcome. People look really wonderful when they come out of hypnosis.
There are several factors that set me apart from most hypnotherapists. First, I'm a member of the American Hypnosis Association and have been recognized by the Hypnotherapist Union Local 472 as a Certified Hypnotherapist. Those associations come with guidelines and enforcement procedures that protect clients. Secondly, I'm a scientist with a profound understanding of spiritual phenomena. There is no aspect of human experience that is confounds me. And finally, I've spent a good part of the last twenty years writing about love and exploring its redemptive powers. I perceive it as a palpable personality and know to get out of the way when it goes to work.
How do you think the industry will change over the next decade?
Hypnosis was well-accepted within the medical and psychiatric communities until Big Pharma promoted drugs as the key to wellness. That led us down the road to opioid addiction and the side-effects of psychoactive drugs. As the severity of these epidemics becomes evident, hypnosis will come back into favor for management of pain and mood.
In those areas, clinical providers are going to demand professional certification. This will bring pressure against the unregulated lay hypnotherapist. The discipline may become regulated as a licensed health care specialty.
Working against licensing is the broad scope of application for hypnotherapy. Even for debilitating conditions such as depression and PTSD, most insurance will cover only a fixed number of sessions (typically six to ten). Problems that we can live with (nail biting and smoking for example) are far more common and would bankrupt the insurance companies if covered.
So I see hypnotherapy becoming divided between therapies that are insured and uninsured. Fortunately the effectiveness of insured therapies will make uninsured therapies more acceptable. And unlike psychology, with its confusing technical terminology, hypnotherapists have a common and intuitive way of speaking about the mind. As people begin to see therapy as an investment with long-term benefits for mental wellness, I hope that they'll look at hypnosis as they see their annual physical exam – a normal and prudent practice that improves quality of life.
The biggest competitor for this role is the mindfulness industry, which has become attached to psychology. While the practices have many of the benefits of hypnotherapy, it is only after years of dedicated practice that the barriers between the conscious and subconscious mind fall to allow rapid personal growth. Again, if positioned in the market properly, hypnotherapists should be able to achieve acceptance as a super-charged variation of mindfulness.
Pricing:
In-office session $125/scheduled hour.
Remote (phone or internet) session $100/scheduled hour.
40% veterans discount
Contact Info:

Image Credit:
Melgar Photo Studios, Santa Paula
Suggest a story: VoyageLA is built on recommendations from the community; it's how we uncover hidden gems, so if you or someone you know deserves recognition please let us know here.