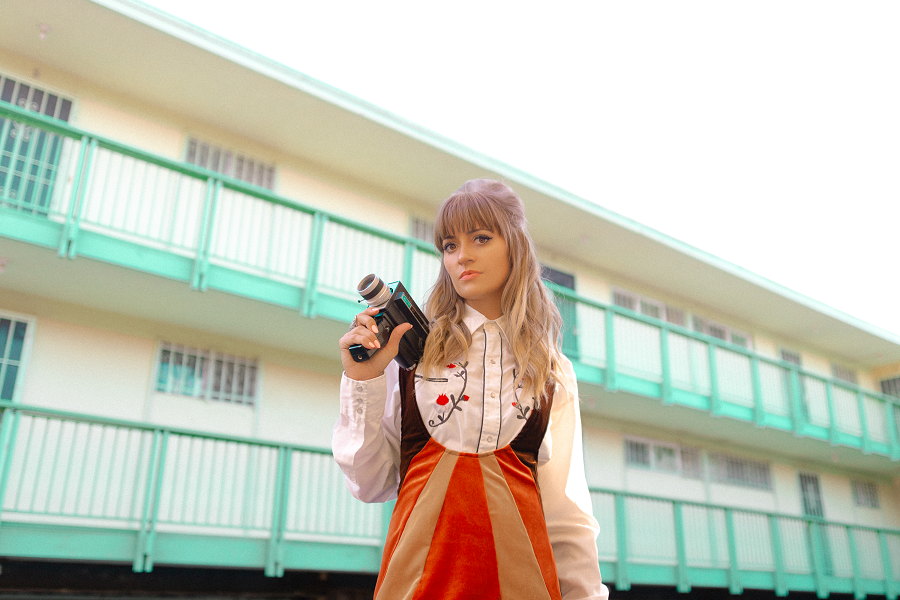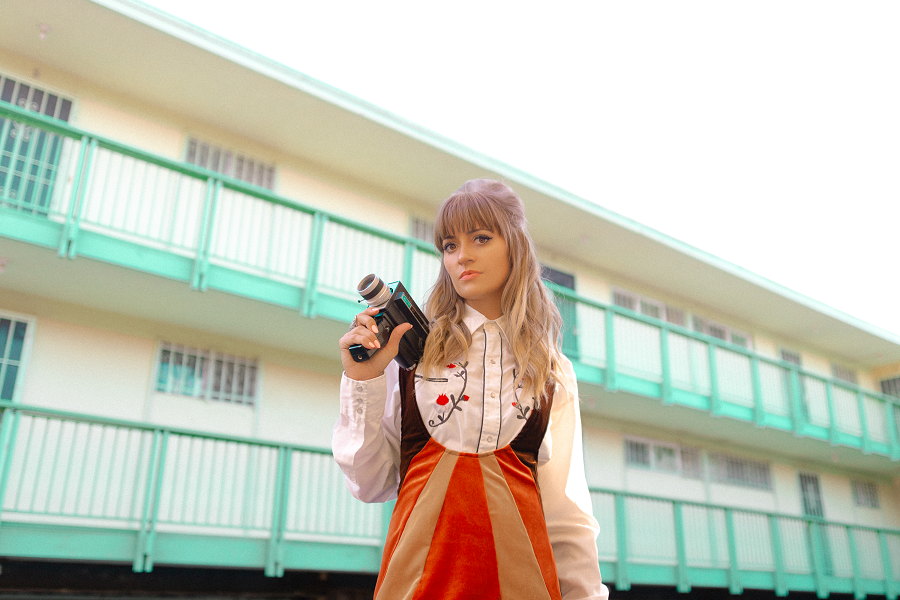 Today we'd like to introduce you to BELLSAINT.
So, before we jump into specific questions, why don't you give us some details about you and your story.
Born in Tyler, Texas, I played piano and started singing at the age of seven. I wrote songs by ear at first, on my battery-operated Casio. I wrote music and poetry throughout most of my life and eventually moved to Los Angeles to pursue it as a career.
Music has always been a massive part of my life. It's what I understand most and is the best way I know how to communicate.
At first, to make ends meet, I worked as a hostess at Saddle Ranch on Hollywood's Sunset Strip. I was an awkward introvert and my job was basically asking drunk men if they wanted to ride the mechanical bull – basically my worst nightmare – but it was the only place I could find that was hiring at the time. It was weird and uncomfortable, but it thickened my skin. Los Angeles has a way of taking you out of your comfort zone and pushing you to adapt and grow.
After quitting my bar job, I worked in retail at Bebe for a while. Customer service teaches you so much humility, patience, and empathy. It also makes you develop thick skin because people often treat you like garbage. I never want anyone to feel like they're worthless; no one deserves that. One of the upsides to working in retail was the exposure to fashion trends. My personal retro aesthetic lends itself mostly to thrifting for vintage pieces, but I enjoyed styling outfits for customers and enjoyed the fabrics and construction of the clothing.
In 2014, I performed at a Sundance Film Festival showcase and got picked up by a management company after they heard my music. They started putting me together with other artists and having us collaborate on new songs. I had opportunities to write songs in London with major label recording artists like Natalie Imbruglia, Cloves, and Danny O'Donoghue of The Script. I also got to collaborate with renowned producer/composer Giorgio Moroder and songwriting legend Paul Williams. I was grateful my song with Moroder was featured in a Volkswagen Super Bowl commercial.
More media placements came rolling in, including an Adidas commercial, a Marc Jacobs ad, a Just Dance video game, and a variety of trailers. French pop recording artist Maude released a song I cowrote, which gave me more exposure in the UK. Some of my songs appeared in television shows like "Riverdale", "Pretty Little Liars", "Shameless", "Rise", "The Chilling Adventures of Sabrina", "Famous in Love", "Titan Games", "Good Trouble", and "The Vampire Diaries"; as well as films like Tyler Perry's "Boo 2! Madea's Halloween!"
I did a cover of REM's "Losing My Religion", which was featured in some notable music blogs, causing it to hit #1 on the Hype Machine charts and be featured in a trailer for "The Handmaid's Tale."
I noticed a formulaic pattern to songs that were getting picked up for movies and TV. So much of my music background is writing songs that set a mood and create an emotional landscape. I never want a formula to dictate the music I make though. I'm grateful for the exposure, and I'm even more excited to release my new EP and push more boundaries creatively as an artist.
Music has become so commercially-driven, taking creative risks is almost a real luxury nowadays. Grabbing onto the coat tails of music trends is sadly more often immediately rewarding. I don't want to make lowest-common-denominator music, capturing the zeitgeist of what is popular now. If I die tomorrow, I want to be proud of the music I made. I'm enjoying carving out my own brand, edge, and voice.
As far as how I adopted the name BELLSAINT, I wanted to make up a name/word that nobody else had. 'Bell' felt vulnerable and feminine, and 'saint' felt strong and empowering. My artistry has both sides: light and shade; I thought that name suited my overall vision.
I'm excited to be releasing my EP, "Technicolor Dream", this October 2019. It draws inspiration from 1960s French pop and Sun Records. People can expect depth, grit, and hints of avant-garde sensibilities from that era with some modern flair. Some of my music (and fashion) influences include 60's icons like Françoise Hardy, Twiggy, and Brigitte Bardot. I also drew from some of my biggest childhood influences like Johnny Cash, Elvis, Dolly Parton, and Nancy Sinatra.
In my free time, I volunteer as a coach at L.A.'s Rock n' Roll Camp for Girls and teach songwriting to youth at the nonprofit program Awaken Arts. I also donate profits from my "Losing My Religion" cover to the National Center for Victims of Crime. I'm honored to have the opportunity to partner with such amazing organizations that empower and give back to the people. It's a special privilege to use music as a healing, cathartic tool that connects us all. I want my life to mean something, and I want to give back as much as I can.
Overall, has it been relatively smooth? If not, what were some of the struggles along the way?
This industry is a roller coaster. Most of my pitfalls have come from me going against my gut and acting on bad advice. Everyone has a different opinion on who I should be as an artist and what direction I should go. Sometimes people claiming to look out for my best interest were just trying to make fast cash.
As a musician, sometimes we get so used to being taken advantage of and we don't speak up for ourselves. I'm learning the balance of being assertive and knowing my worth without letting entitlement creep in.
Comparing my artistic journey to other journeys can be a struggle, but I'm getting better at being present and grateful. I'm finally okay with not trying to please everyone. Not everyone will like my music, and that's okay.
I'm an introvert, so it was common for me to be talked over in writing sessions, especially if I was the only girl in the room. I had to start faking confidence and assert myself more for my ideas to be heard & taken seriously.
Finding my own voice will continue to be a journey with pitfalls. All in all, sometimes closed doors bring better opportunities and sometimes people are only supposed to be in your life for a season, personally and professionally. Over the years, I've gotten more selective with who I let into my inner circle and who I listen to for advice, which has helped keep me sane.
Ultimately, I stopped trying to squeeze myself in to get a seat at the table. I stopped trying to impress people who didn't see my value. I started my own table. Having a healthy community and support system has made a huge difference. I'm confident in my abilities and staying open to evolve and grow.
I'm always seeking creative ways to stand out, going through the highs and lows to carve out my own brand. It's a bumpy road, but it's worth it and I'm grateful to see a return for my efforts.
We'd love to hear more about your work and what you are currently focused on. What else should we know?
I'm a songwriter, musician, and recording/performing artist. I'm mostly known for my songs that have been in trailers ("The Handmaid's Tale"), commercials (Adidas, Marc Jacobs, Volkswagen Super Bowl ad), films (Tyler Perry's "Boo 2! A Madea Halloween"), and TV shows like "Riverdale", "Shameless", "The Vampire Diaries", and "The Chilling Adventures of Sabrina" on Netflix.
I'm mostly proud of the quality of my songs. I've worked on my story-telling/songwriting craft for a long time, and I'm all about quality over quantity. Creating a song that really connects is one of my favorite things. Part of that craft is learning to keep things interesting, honest, and simple without being too on-the-nose.
If you had to go back in time and start over, would you have done anything differently?
Generally, I'd trust my gut more with people and my artistry. I'd speak up more and not apologize for having a different opinion. I'd be better at owning what makes me different and feel more proud of it.
Contact Info:

Image Credit:
TJ Manou, Natasha Wilson
Suggest a story: VoyageLA is built on recommendations from the community; it's how we uncover hidden gems, so if you or someone you know deserves recognition please let us know here.