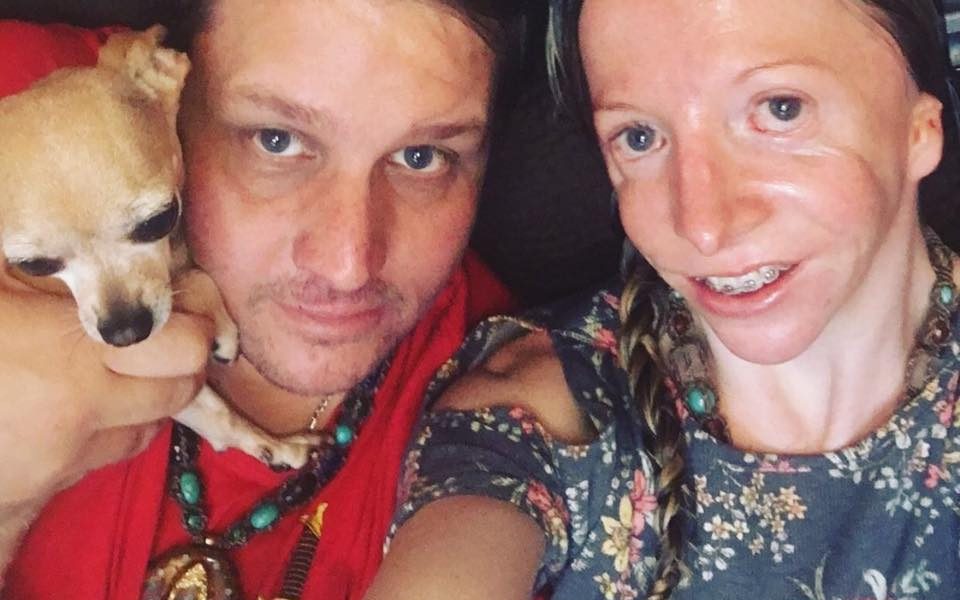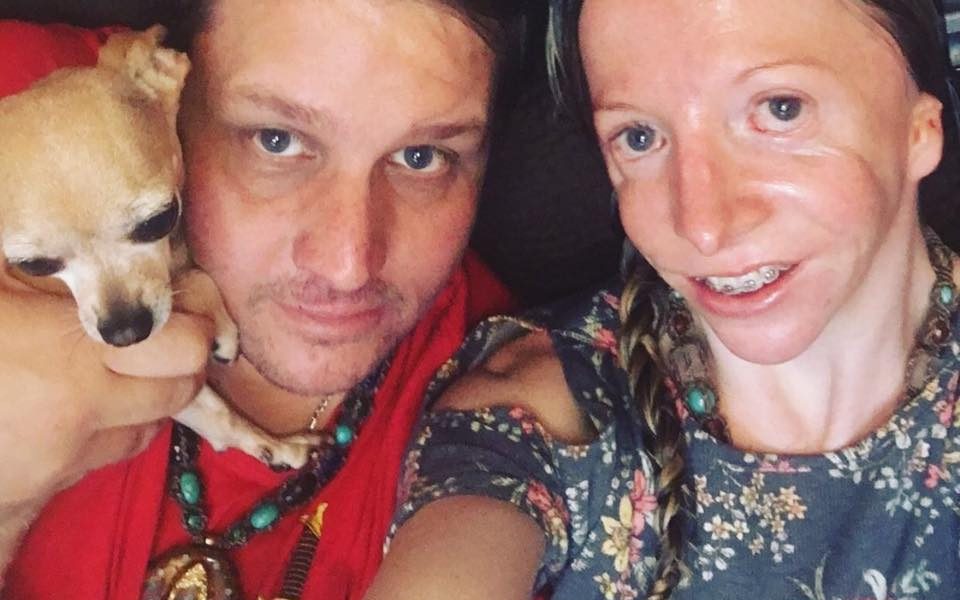 Today we'd like to introduce you to Thane and Cynthia Murphy.
Inspired by a life-changing event, the Murphys embarked on a journey to help serve people in need by building impactful change through health and wellness.
Both have endured multiple illnesses and sought out themselves to find a cure by using herbs and plant-based foods.
Thane is a disabled USMC veteran who suffers from PTSD incurred by a severe Traumatic-Brain Injury during his service. He's experienced invasive and debilitating skin rashes since childhood and was diagnosed severely obese and pre-diabetic. Since then, he's found a cure through diet and nutrition, reversing everything.
Cynthia is a craniofacial disability activist who's overcome many chronic health conditions caused by Treacher Collins Syndrome, a genetic birth defect that affects the bones, muscles, and soft tissues of the face and skull. To date, she's undergone 16+ reconstructive plastic surgeries and is pending a second major jaw surgery.
As the Murphys suffered a myriad of progressively worsening symptoms, they were led into the realm of veganism. They quickly realized that cases of cancer and medical illness are on the rise globally. However, saddeningly eating organically nutritious foods is challenging due to the scarcity of health resources and money.
Assuaged was founded on the concept of the Blue Zone movement and in the region of Loma Linda, California – one of only five geographical areas in the world and the only one in the United States. Research studies and several news reports have established that blue zone residents maintain supreme health and live past the age of one hundred.
The Murphys are passionately seeking to bridge the gap between healthcare and self-care to meet the needs of healthy living as a method for longevity. They are going beyond charity and unifying people through love and compassion.
Assuaged is a charitable platform that is simple and easy for people to access healthy products, recipes, and ideas right at their fingertips.
We're always bombarded by how great it is to pursue your passion, etc – but we've spoken with enough people to know that it's not always easy. Overall, would you say things have been easy for you?
The road has not been that smooth, but we grew stronger together through our love. I came from an awfully abusive childhood beyond words describable.
Meeting my husband saved my life. He and I have a unique relationship. We still carry daily conversations and cuddles after twelve years. Our love grows more every day.
We've moved several times, and I've held many jobs. We started our journey Las Vegas, Nevada. I had a rewarding career working at one of the largest law firms in the state, and he ran maintenance for an apartment complex. I was promoted multiple times, but we decided to relocate to a safer and more community-oriented environment, and Thane started working in maintenance for Wind Turbines. We moved where I grew up, Big Bear Lake, California. BBL is not far from where we live now.
I struggled to find a career here because of my physical disabilities. I often commuted 2 hrs. to and from places of employment. While I accomplished many promotions, I could not find the comfort needed.
I couldn't overcome the mistreatment and judgment from other coworkers. They took notice of my facial disfigurement and speech and looked down on me. I did my best to fight back with love and kindness to no avail.
My husband always comforted me and encouraged me to find better. So I did. I've never been fired from a job, but I've respectively quit many after providing a proper 2-week notice, and by having another job lined up.
In August 2012, I could no longer work because Thane endured a gun suicide attempt that was triggered by his TBI PTSD condition. It was a very sad experience to see him that broken. I realized that school and long work hours began affecting our relationship. He needed me to be there for him.
Then a few years later I became physically ill which was caused by my Treacher Collins Syndrome. Now I'm awaiting a second major jaw surgery. Thane and I both work from home as disability advocates through Assuaged.
Thane specializes in cooking, photography, videography, and much more. He's ten classes away from an online Bachelor's degree in Nutrition. I have an AA, BA and I'm two classes away from my Masters in Psychology.
We're grateful for our company Assuaged and having the ability to advocate for others and work from home. It helps us both manage stability in our lives, including my chronic illnesses. I feel more confident and happy today. We both do.
Before Thane didn't believe in himself or his abilities, but that changed when we met Vasile at Creative27, and they helped us build Assuaged!
Also, when we went organic vegan, we eliminated prescriptions from our lives. I was taking 14 daily prescriptions, which affected me negatively in many different ways.
Thane uses his creativity daily, and I work online as a craniofacial awareness advocate through Assuaged. There have been many deaths in our community of disabilities, and I communicate with people every day on Facebook learning and sharing to educate others. I'm also a writer.
Thane and I advocate and lead by example for those with disabilities in efforts to help them better master their health. We are best friends, and together we make a great team to run a business! I love him so much and I'm so grateful.
We'd love to hear more about your business.
Assuaged is a FREE military veteran-owned charitable app with the driving mission to help people make health-conscious choices. Users can discover, buy, and enjoy quality handpicked food, home, beauty, and health products. All curated product suggestions are vegan, certified USDA Organic, Non-GMO Project Verified, and FREE of any meat, poultry, dairy, or fish ingredients.
Users can browse our recommendations by categories, tags, and more. Create frugal and healthy cost-efficient recipes, including unprocessed and nutritional dishes. Explore plant-based recipes by cuisine type, category, ingredients, health conditions, number of servings, occasion, preparation time, and more.
Locate stores and restaurants near you that carry our product recommendations and discover online buys in bulk or per single unit. The maps feature gives our users the ability to navigate directions to stores and restaurants. Additionally, they can search the body essentials category for organic home-made herbal remedy recipes and much more.
The Assuaged App is very modern, sleek and simple to use. It conveniently links to products and recipes and has many quality features. Our app has been rated as highly scalable. We're also working on an interactive website that will function and mirror the app.
The Assuaged blog features noteworthy news stories, impactful resources, insightful articles, personal perspectives, ideas, and health tips.
We've also built a growing community inviting our users to submit their personal recipes to be displayed on the app and website – after we recreate them for quality assurance purposes.
We are proud of Assuaged and all the qualities it stands for. The responses to our app have been very positive and we are organically growing more every day. Health and nutrition are vitally significant. Today cancer and illness are on the rise, and people need hand-holding. Our goal is to do just that. Help people find the healing and physical wellness that we did, at no cost to them.
What were you like growing up?
Thane was often quiet and very smart. He still is. He didn't take bullying and made it a point to stick up for others. It's ironic considering that I was bullied all through school that we ended up together.
I was very outgoing but also reserved. I had a traumatically unstable home life, and I did my best not to allow others to see that in addition to my physical malformations.
When we met we found common interests such as outdoors, traveling, and reggae music. We love classic hits and great movies too!
Contact Info:
Image Credit:
All image credit goes to Thane; he's mighty talented. =)
Getting in touch: VoyageLA is built on recommendations from the community; it's how we uncover hidden gems, so if you know someone who deserves recognition please let us know here.