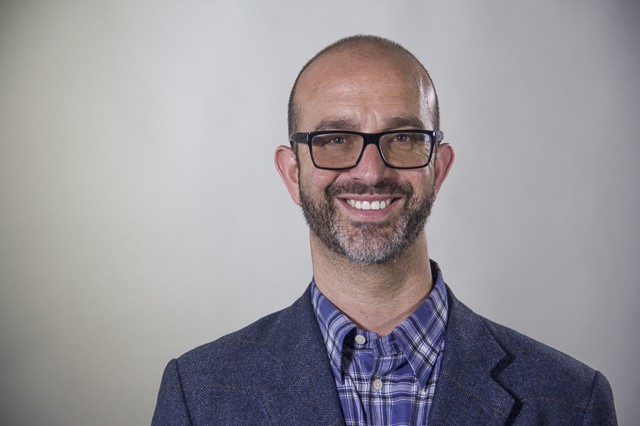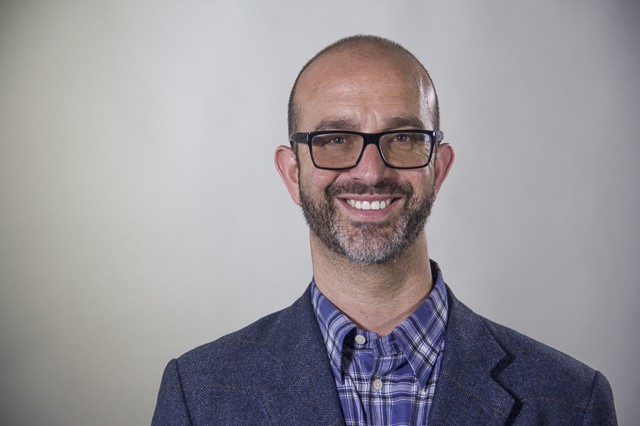 Today we'd like to introduce you to Asher Gottesman.
Asher, please share your story with us. How did you get to where you are today?
I am the son of a prominent rabbi, the youngest of five kids, with more than eight years between the second youngest and me. (My nickname was "Oops.") We had a comfortable life growing up on the outskirts of Beverly Hills. Yet, for me, it was a lonely existence. I suffered abandonment issues and self-loathing from as far back as I could remember.
My first addiction was lying, which evolved to food, which evolved to extreme dieting, which evolved to illegal substances, which evolved to money and food (always food), which evolved to booze.
The money addiction led me to build a multi-million-dollar real estate development business. I got married, had children, attended lavish galas, served on distinguished boards, and received accolades for my generous support of reputable non-profits. While I was at it, I also became an ordained rabbi. It all looked good on paper.
Yet, I was leading a double life: real estate mogul/family man/philanthropist in one life… addict at the end of his rope in the other. Eventually, my duplicitous Jekyll and Hyde roles caused me to lose significantly more than the fortune I had amassed. With my family in mind, I contacted therapist, Jack Soll, with a specific timeline to "fix me." If he didn't, I planned on exploring more drastic alternatives.
Jack got me to go to an AA meeting. I was livid that he would put me in a space with "street people." He convinced me to continue and explore other options, including a recovery group founded by Mark Borovitz, author of The Holy Thief. According to Jack, my hardware was fine; my software was seriously corrupted. So, I embarked on a colossal reboot.
The life altering things I learned as part of my reboot: 1) I am no different than the "street people." None of us are. 2) My underlying condition was narcissism. The path to recovery was in learning it's not about me. 3) Regardless of the treatment approach or demographic make-up of a recovery group, what keeps people committed and coming back is a sense of community. It's all about community.
In fixing myself (with the help of a significant village), l discovered that my best role was to be of service to others. I wanted to create a community. That's how I started Transcend.
Great, so let's dig a little deeper into the story – has it been an easy path overall and if not, what were the challenges you've had to overcome?
Transcend was born out of a crisis and challenges. Considering the nature of the business, it had to be. I could not effectively serve the recovery community without having been there myself and understanding the full weight of loss as a result of addiction.
When I opened up the first facility in 2009, it was in a less than desirable neighborhood. It was all I could afford. Two years prior, I was forced to file bankruptcy with my real estate business, so I could not borrow against debt. Operationally, we had to start out lean, mean, and efficient with little room for errors.
As we expanded and established ourselves in more coveted geographic locations, we discovered some people don't necessarily want recovery facilities in their neighborhoods. We addressed that by opening our doors and inviting neighbors to see what we are about. In one scenario, we decided to relocate due to neighbor opposition. However, today we own and operate ten residences in Los Angeles, New York, and Houston. We enjoy positive and productive relationships with all of our neighbors.
On the treatment side, we learned a great deal that first year. Addiction makes good people do bad thing things. So, we offered round-the-clock "awake" staffing. We removed all the spoons (even the most mundane things can be drug paraphernalia to an addict). We learned how to more effectively navigate the dispersal of medication…the list goes on.
We never stop learning. We continue to be successful because of our founding principle of unconditional love and support. We hold our clients accountable, but we never shame them.
Alright – so let's talk business. Tell us about Transcend Recovery Community – what should we know?
Addiction affects every walk of life. Transcend appeals to young adults who may be accustomed to material access, yet who lack sufficient support network or suffer from "corrupt software," as I did. We operate by the philosophy of "helping people help themselves," along with our guiding pillars of: accountability, community and spirituality.
The Transcend model appeals to a discerning clientele with high staff-to-client ratios, top of line living amenities (fitness facilities, pools, chef-prepared meals), progressive support options (holistic therapies), and individualized treatment programs.
Still, the real work is in the outward focus; finding strength through altruism. Our clients partake in a great deal of volunteer hours and charitable work to recalibrate perspectives and discover a fulfilling sense of meaning. The best way to get people to feel good about themselves is through service. Service instills the invaluable and enduring notion, "I am a worthy human being."
We are agnostic to what works, as long as it works. We are highly structured, but we do not patronize or belittle. Our company physiology can be described as having an open heart and with a strong arm. By keeping our business model 70% client centric and 30% profit centric, we are staying true to our integrity while remaining a thriving, viable resource.
In the both short game and the long game, Transcend is bucking the stigma and vernacular typically associated with sobriety – showcasing a lifestyle that is dynamic, interconnected, and worthy of pride and celebration.
Is there a characteristic or quality that you feel is essential to success?
The ability to hire good people and self-regulate: As I run Transcend, I have an established committee of individuals that serve as my checks-and-balances system, so that when I can't see myself straight, they help keep me straight. I have no authority in my business to make unilateral decisions even though I'm the majority owner.
Contact Info: