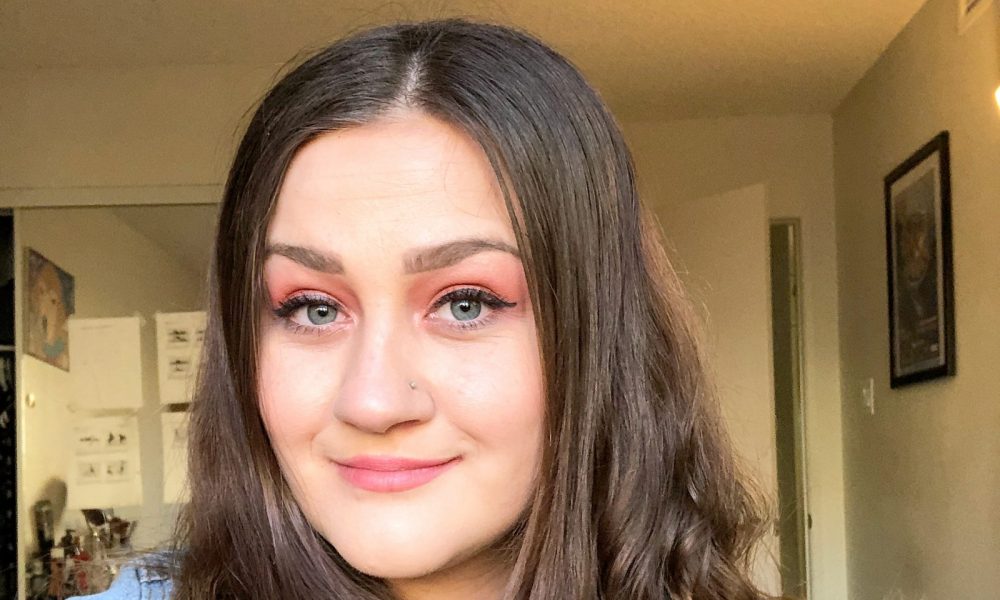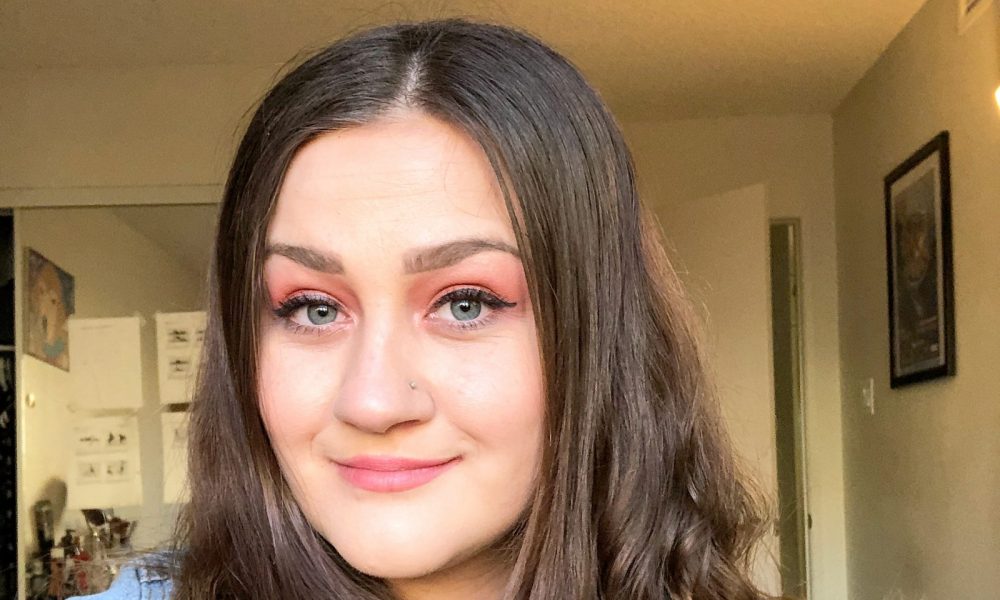 Today we'd like to introduce you to Ariel Dale.
Ariel, please share your story with us. How did you get to where you are today?
I am a 23 year old woman originally from Redondo Beach, CA. I began acting at age five, when my parents enrolled me in a local summer theatre camp. My first show was Charlotte's Web, and I played Charlotte. The first day of camp, I knew I wanted to spend the rest of my life acting and singing. I spent the next five summers at that camp, performing in musicals, and learning about technical theatre. The camp taught me every aspect of theatre, and the magic the community held. At age seven, I got my first agent and began acting in television and film. I spent the next three years auditioning and spending my days on sets. My biggest gig was New Adventures of Old Christine, where I sang a song about Grandparents. I earned my SAG-eligibility from that show. At age ten, my parents moved us across the country to Chapel Hill, North Carolina. The transition was very tough for me. I lost the ability to act professionally in the same capacity. Around this time, my depression, anxiety and eating disorder came into my life. I became severely depressed and began to cut myself. I developed anorexia. My life at home was filled with yelling, fighting, and trauma. I ran away frequently, cut myself 15+ times a day, and was eating 100 calories a day. I was playing travel soccer at the time, and began to experience damage to my body from lack of nutrients and over-exercising. I was bullied at school for being the weird theater kid who sang all the time and made weird voices. I lost all of my friends and was isolated. By the time I went to high school, I had experienced huge traumas.
I punished myself in every possible way and was refusing help. My freshman year of high school was one of the worst years of my life. I wasn't able to participate in the theatre productions at school because my soccer interfered, which led me to be even unhappier. In September of my freshman year, I went to the ER for chest pain. They ran a bunch of tests and decided it was just a panic attack. But a resident decided to randomly conduct an abdominal exam on me. He ended up finding a mass, that turned out to be a ganglioneuroma tumor. It was a benign tumor, but very rare. It wrapped around my spine, down to my vena cava, and towards my stomach. I spent my freshman year in and out of the hospital, getting tests done, and eventually needed major surgery on March 12, 2012. I named my tumor Lamar. The doctor's told me the surgery was incredibly risky, and could lead to paralysis or even death. I was so depressed at that point, I hoped it would kill me. They successfully removed 80% of my tumor, and I still have 20% of it today. The tumor left me with scoliosis, chronic back and neck problems, and migraines. I am still in pain every day and am unable to do certain activities. I had to quit sports and was able to return to theatre.
Shortly after my surgery, I attempted suicide. I was hospitalized for a week. Shortly after that hospitalization, I was sent to an in-patient facility for my anorexia. I stayed there for a month and a half, and was then brought to an out-patient facility. I was lucky to receive the help I needed, and have been in recovery since. I spent a month living with my Aunt and Uncle in California, but was unhappy with the way I was treated. I moved back to NC with my parents. I returned to high school in my sophomore year, and was able to begin acting actively again. The theatre was the only safe place in my life. I acted in almost every production there, and was in a theatre class every semester. But life at home got worse again, and it led to another suicide attempt my junior year. I almost died this time. I had overdosed on a cocktail of pills. I remember four nurses having to hold me up to walk to the bathroom because I couldn't even walk or sit up on my own. I was lucky to survive that night. I was hospitalized again for eight days. I had just been cast in Macbeth at my school, but my theatre teacher, who caused me a lot of problems I will discuss later, decided to take me out of the show.
This made things so much worse. I returned to school and became active in the choir and theatre department. I worked every show, whether I was acting or working behind the scenes. I found a great group of friends who are still a part of my life to this day. My senior year was pretty great. I started treating my body with love and was healthy for once. My theatre teacher decided not to do a musical that year, so I took charge. She left to go to England for a few weeks. My theatre class and I decided to produce the first ever completely student-run production. I produced, directed, musically directed, choreographed, and starred in the musical. I got to work with some of my best friends, and made memories that would last forever. I played Draco Malfoy in the musical, and it ended up being the most successful main-stage show ever at the school. My theatre teacher returned and did nothing but hate on me for the production's success. She removed all pictures and evidence of the production and refused to acknowledge it.
The experience taught me that I can do anything on my own, even when those in power tell me I am unable. It made me a stronger actor, singer, and person. This teacher sabotaged my college auditions, which I will mention in later questions. I knew I wanted to go to college for musical theatre and my parents were supportive. Despite my theatre teacher's actions to stop me, I got into a few programs. I decided to go to Wagner College in NYC to study vocal production. I wanted to eventually transfer into their program. This ended up being one of the worst decisions of my life. Wagner was a terrible place. I was shunned as a performer because I wasn't in the program. I joined a Capella group on campus, and became vice-president. This group became my close friends. I spent every day with them. They were all a part of a co-ed frat on campus.
One day, I was at a party on their floor. I was drugged and sexually-assaulted. I woke up the next day remembering nothing, violently sick, and knew something bad had happened. My roommate told me she pulled me out from under a guy in a room. I went to the ER 24 hours later to get tested for date-rape drugs, but it had been too long, and they were out of my system. I returned to campus and was greeted with hate. I told the school, but was unable to press charges because I did not know the name of the man who did it to me. I told Wagner the frat had nothing to do with it, and they shouldn't get in trouble. I protected everyone involved, and that is my biggest regret now. I even warned everyone when campus security was coming down to search their floor. Everyone turned against me and told me I made it up. No one believed me. I lost every friend I had. They kicked me out of a Capella group. People on campus started calling me Satan. They would make noises of disgust when they passed me. I lost everyone. Even my boyfriend at the time dumped me because he didn't believe I was assaulted. I was suicidal, isolated, and depressed. I ended up making four friends who are the reason I survived that school. I was able to transfer out of the school to American Musical and Dramatic Academy Los Angeles.
I received my BFA in musical theatre there. AMDA was the best experience I could have asked for. For the first time in years, my talent was recognized and appreciated. I was able to do what I loved all day, every day. The most influential experience there was my second semester, when I was cast in the main-stage production of Noises Off! directed by Nick DeGruccio. I worked with a loving, talented, and passionate group of comedians and actors. We still talk to this day. I spent the next two years working on my BFA. I was in at least one production a semester, and kept myself busy. I finally received the validation I needed. However, I was bullied by students. Other students were uncomfortable with the fact that I was extremely serious and focused in class. They did not understand the journey that lead me to AMDA, and that I did not want to waste a second of my time there. Teachers called out students on bullying me, but they did not stop. I began to drink excessively to mask my depression and trauma. I went out in Hollywood and partied almost every night, and drank a lot at home. I gained 30 pounds and started punishing myself again. I lost my passion for theatre. No one at school wanted to collaborate with me and I was left feeling like I did at Wagner. I graduated in June 2018. I moved to Chicago to pursue my career. Chicago was a nightmare, and I left after three months. I could not even get an audition, much less an agent. I was drinking heavily every day. I tried to kill myself again. I decided that I would die if I didn't leave Chicago. I was able to leave and move back home to NC for a little bit to get my health together. I spent six months healing before I moved back to Los Angeles in May of 2019.
Since being back, I have begun healing again. I worked in a one-act play festival in Hollywood, and am currently working as a series regular on a true crime podcast, called the Original Deadtime Stories. I realized my destructive behavior and its consequences in January of 2020. I broke my kneecap in half in December of 2019 while drinking at a wedding in Spain. I was unable to work or audition from Jan-April. I realized my alcohol use was an addiction, and became sober. Being sober changed my life. I am passionate about acting again, healthy, clear-headed, and peaceful. I no longer hold anger and resentment for my past. I am able to finally be the person I want to be. I am back in school now, pursuing my masters in clinical and forensic psychology. I want to be able to work as an actor, and also help kids who are experiencing trauma like I was. Psychology allows me to have a stable career, and pursue theatre. It may seem strange that I am so willing to share all of these personal stories with thousands of strangers.
But the way I see it, these experiences made me into the person I am today. I am not ashamed of my struggles. I find sharing them openly and honestly helps those around me struggling with similar things. Mental health is nothing to be ashamed of, and I hope to use any future platform I may have to bring more awareness to mental health issues in this country. Currently, I am working as a voice actor. I am spending my days protesting for Black Lives Matter and advocating for defunding police departments. I have recently gotten a following on TikTok and hope to continue to use that platform to talk about BLM and mental health. My life has been absolutely crazy, but I am grateful to be where I am today!
Overall, has it been relatively smooth? If not, what were some of the struggles along the way?
My junior year of high school, I asked my theatre teacher Hope Hynes Love to write my letter of recommendation to the musical theatre programs I was applying to. She said she would love to write it. I checked with her again at the beginning of my senior year. She let me know she would be happy to write the letters for me. In October of my senior year, she told me she had sent out the recommendation to all of my schools. In December of that year, I was in NYC auditioning for a few programs. My dad pulled me aside and said he needed to speak with me. He let me know that Hope Hynes Love had called him and it was bad. She told me father that she NEVER turned in my recommendations and had lied. She let him know that she was about to send a letter out but he might want to read it first. The first three paragraphs of the letter were perfect, and could have gotten me into any program. But in the last paragraph, she wrote, "Do not let Ariel into your intensive arts program. She is too mentally ill to handle the program" Because of this letter, I was unable to audition for a majority of the school's I applied to. I missed out on all of my top choices, including NYU and Michigan. She had betrayed me in the biggest way. I spent the rest of the year angry at her. To this day, she still discusses my mental health in her classes.
Another obstacle I have faced is due to my physical appearance. I am a curvier, heavier woman. Because of my size, I am constantly cut from casting calls and auditions. I struggle to book work, despite my abilities, because of the way I look. This was an issue for me at AMDA as well. Everyone looks at me, and tells me I could play Tracy in Hairspray, but not any of my dream roles. The discrimination about weight in the theatre community is very real. I know that unless I lose weight, I will not work in the industry in the same way skinny women will.
I have had some family members and friends tell me I am not talented or tell me the ways in which I am not successful. A teacher at AMDA told me "I was painful to watch dance and should stop dancing forever" I let these things define me for a while, but learned that their opinions do not matter.
Please tell us about your work.
I am an actress, singer and voice actress based in Los Angeles. I specialize in comedy, especially musical comedy. I believe that my personal experiences and drive set me apart from others. I believe that my style of comedy and interpretations of text are unique to me. I believe in research when studying a text or learning material. I believe that unless you truly examine the text and understand it, the work will not be the quality you need it to be. I also approach characters from a psychological perspective. I love using my knowledge of psychology to inform me about the text, character, and relationships in the text.
If you had to go back in time and start over, would you have done anything differently?
I would do a million things differently. I would have never attended Wagner. I would have never trusted my high school theatre teacher. I would have taken my time at AMDA, instead of doing my BFA in six semesters without a break. If I could get sober before going into college, I believe my career and experiences would have changed drastically. I would have told myself that other people's opinions truly do not matter. I wish I had used my time in school better and focused on building stronger relationships with professors and directors. I wish I had focused on being friends with positive, loving people, instead of people I thought were cool or could party with me. I would cut toxic people out of my life, instead of making excuses for them. Overall, I think these changes would have made my experience happier, but I am okay with how things turned out.
Contact Info:
Suggest a story: VoyageLA is built on recommendations from the community; it's how we uncover hidden gems, so if you or someone you know deserves recognition please let us know here.