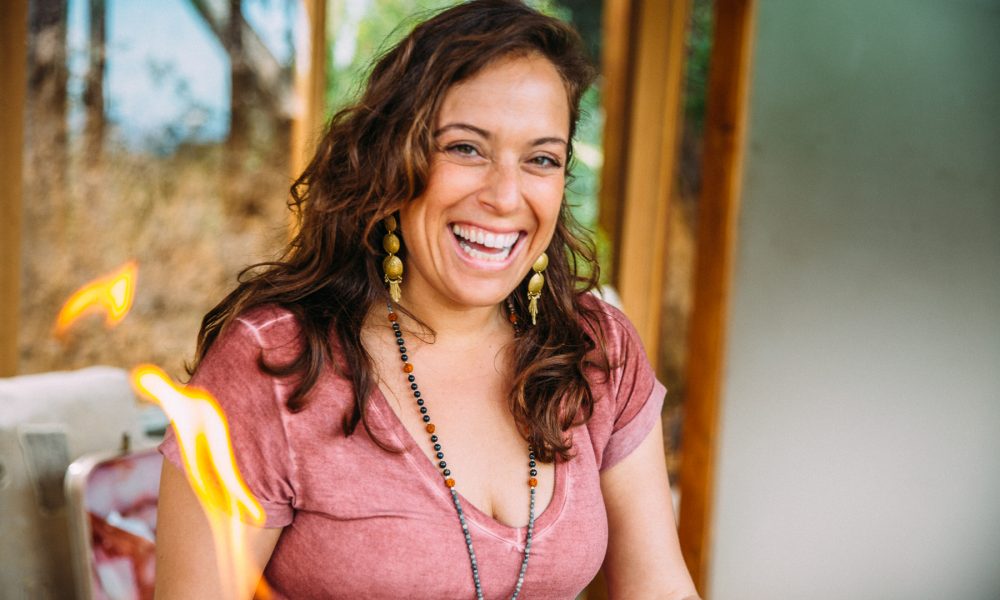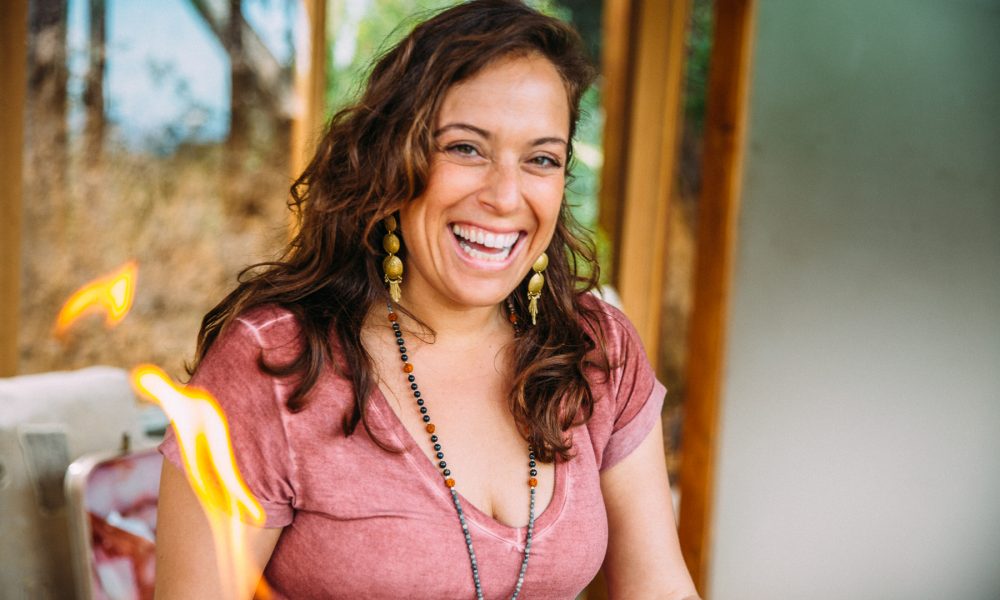 Today we'd like to introduce you to Annie Gigliotti.
So, before we jump into specific questions about the business, why don't you give us some details about you and your story.
My journey began in Bali, like most epic stories. What brought me to Indonesia was originally a surf trip, however being a compassionate RN and yearning to connect with the community, I started volunteering at the local hospital. Working alongside Balinese women and men cultivated a powerful bond over the months and expanded my understanding of this radiant culture. One morning, I was invited to a "sacred women's ceremony" at the temple near the hospital. This was such an honor, as not too many westerners where typically asked to participate. Of course, I accepted and had an extraordinary experience. This temple was known for its magical baths, for cleansing the spirit and renewing our female energies.
There were hundreds of Balinese women, rinsing each other with this sacred water, singing songs and chanting. This was pure bliss for me, a chance to experience this type of cleansing and connection, never before had I felt such acceptance and inspiration. There was one woman, who asked me a very important question, "Why are you here"? My immediate response was "To receive a vision on where I need to go next". She smiled, bowed her head and poured water over me and whispered a prayer in each ear. This was a huge question in my life, one of the reasons I seek out Bali was to disappear for a couple months getting away from the stress of Los Angeles. At that time, I was the director for a multi-million-dollar concierge nursing agency, coordinating private care for all the high-profile & celebrities in Hollywood & Beverly Hills. This was a high stress job, my physical, mental and spiritual energies were compromised and I was desperate to find a new shift in my career.
In my youth, I always knew that I wanted to be in medicine, and nursing was a great choice. Working in a variety of hospitals and diverse units helped shape my understanding of western medicine. My heart and soul was fulfilled by helping my patients. However, after 8 years of working in these intense hospital & private home environments, the reality of how limiting medicine is started setting in and my yearning for a better path was emerging. So, after this phenomenal experience at the temple, I went back to my home that evening and started to happily process the ceremony. However, I was aware that there was such a thing as "Bali Belly" and ingesting the water on this island could prove dangerous for my health.
Around midnight, this "Bali Belly" hit with a vengeance and lasted for 3 days. I found myself severely dehydrated and weak. My housemate urged me to go to the hospital and I refused. Working in the local hospitals as a nurse and seeing the lack of cleanliness and disease that was rampant, I intuitively knew not to go there at this point. Instead, they called in a local herbalist & acupuncturist to my home to help "heal" me. I was open to anything at that point, anything but that hospital. This man came to the house, felt my pulse, looked at my tongue and then started strategically placing needles all over my body. Within 10 minutes I was feeling better, clear headed and less nausea. This magic man then gave me an herbal tonic to drink like a tea and I surprisingly held that down, which was the first time in 3 days. Within an hour, I was able to walk, talk and feel 75% better. At that point, I realized the power in this "Chinese medicine" and became obsessed with how it worked and why. Over the course of another few hours my complete recovery was shocking. While all of this rapid recovery was happening, I was also reviewing in my mind the pharmaceuticals, IV fluids and cost that would have been necessary in western medicine to achieve this response. From that point on, I was fueled to learn exactly what had just saved my life and more importantly how to share this with my patients and family back home.
Upon my return to LA, I enthusiastically enrolled in the local Chinese medicine school in Santa Monica. Intimidating, yes, this foreign language & new theory in medicine was overwhelming all at once. However, I was so happy and relieved that I had found a sustainable and effective tool to help my patients truly get better, without harsh medicines, invasive procedures and costly bills. From that point on, the way I viewed medicine and the human body had a whole new lens.
My capacity in medicine had grown exponentially and my heart was beating with a new rhythm. Over these years, by immersing my energies in both of these medicines, it turned out to be an expression of art, not a task or a job. Finding the right balance between western and eastern medicine is a definite challenge, however its one that I asked for and gladly am perfecting every day.
Overall, has it been relatively smooth? If not, what were some of the struggles along the way?
Smooth roads are BORING! I welcome the pot-holes, turbulence and obstacles at times of my life when they are truly needed. Epic transformations happen when you learn to maneuver & react better!
Graduating nursing school was rewarding as there were good paying-plentiful jobs at hospitals all over Los Angeles. However, as an acupuncturist, its scarce to find hospitals and clinics openly hiring "alternative medicine" practitioners. This proved to be a highly competitive, more entrepreneurial lesson in modern medicine.
It's a challenge being a LAc in LA. Starting your own practice involves a genius business mind, not a medical one! Firstly, you have a large amount of talented and world renowned Chinese medical doctors that are all located here on the west side, so being "good" is not enough. Second, we don't have a residency program bridging to a job opportunity when you graduate, like western trained doctors do. It's all on the individual to make a practice unique and successful. Thirdly, battling with these huge insurance companies on whether your medicine is "accepted" or not can be very demeaning. Those are just a few of the obstacles that I have encountered thus far.
Please tell us about Be Well Integrative Acupuncture.
Be Well Integrative Acupuncture was formed with the intention to expand awareness and efficacy in medicine. For years, as a nurse in hospitals, I had limitations on what I can offer the patients, depending on the knowledge of the doctor and capacity of the institution. That in turn limits opportunities for my patients to thrive physically, emotionally and spiritually. This barrier motivated my development in higher education only to create a better system enhancing the current medicine model. Looking at the body as a whole and getting to the root of these issues with accuracy and success, is what sets my treatments apart from the rest. I am not on social media, nor do I have a current marketing team planning my next big move. That is by choice of course, as most of my patients are enthusiastically referred from the best doctors, specialists and hospitals in Los Angeles. Specialties that I am known for include Orthopedics, Sports Medicine, Pain management and Psychology. Through the years, I aligned myself with talented surgeons and doctors affiliated with the professional athletes and college sport teams. Assisting these athletes to get back into the game responsibly is what I am known for. Utilizing IV infusions, Acupuncture and Cupping, helps these patients recover faster and execute a better performance by restoring and balancing their physical and emotional bodies. Pain Management, naturally, became a specialty when dealing with the athletes and orthopedic populations over the years.
Seeing the increase in addictions and difficulty in weaning off of these pain medications propelled my concern of this epidemic we have with the abuse of prescription narcotics and opiates. Furthermore, I called upon and surrounded myself with the top Addiction Medicine specialists to help formulate a holistic and effective detox method by again integrating all medical modalities, guaranteeing a sustainable recovery.
But, my favorite distinction, Animal Acupuncture! I am so passionate about giving back to the animal community as they give so much to us. Working with innovative veterinarians, I utilize acupuncture and herbs as a way to relieve pain and help overcome a variety of issues that occurs in the canine community. My wish is to work with horses and elephants one day soon!
If you had to go back in time and start over, would you have done anything differently?
No start overs! Nothing to do differently….it all got me to this point. The mistakes and frustrations make the sunny and powerful moments all so much better.
Contact Info:
Website: www.be-well.org
Phone: 3109271978
Email: Annie@be-well.org
Other: Be Well Integrative Acupuncture

Image Credit:
The Stable Malibu
Cory Hansen Photgraphy