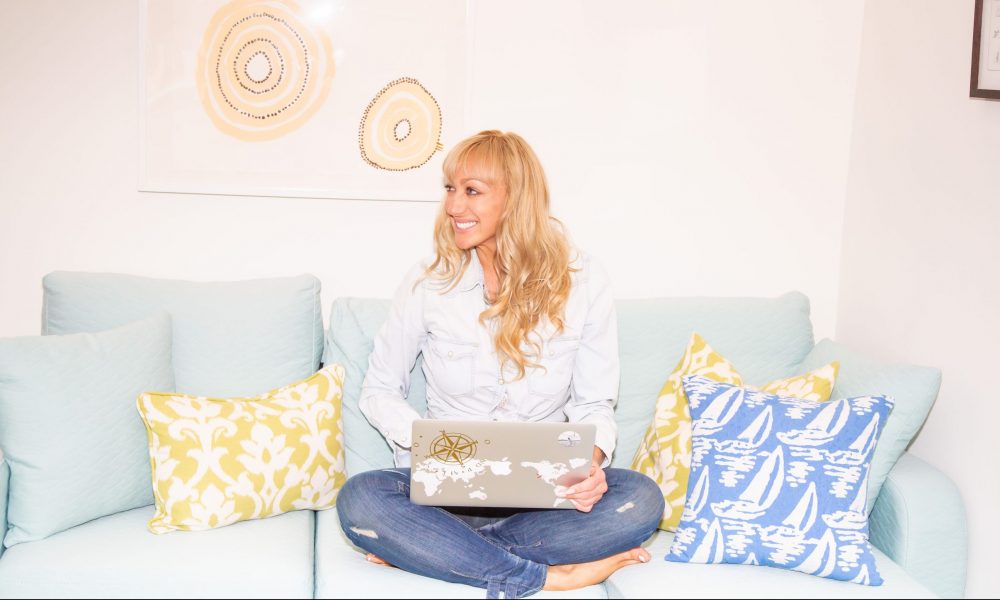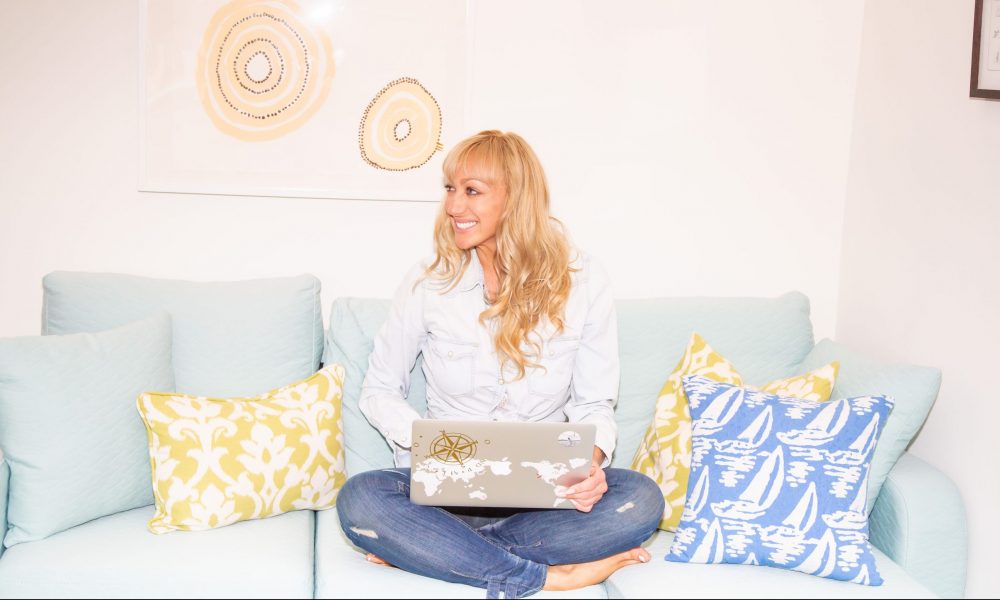 Today we'd like to introduce you to Billie Proffitt.
Billie, let's start with your story. We'd love to hear how you got started and how the journey has been so far.
Our company was born out of the passion and love that believes focusing on our idyllic dreams and the actions necessary to bring them to life will shape a better, more compassionate world in the process. Every soul has an important role in this world that can easily be suppressed or lost but must be followed through the darkness and the light toward fulfillment, so we create entertainment content rooted in intrinsic accountability and support that focuses on informally educational relationships through our storytelling.
We inspire empathy.
My name is Billie Proffitt and I created this company on my 30th birthday, in conjunction with the publication of my first solo book: Dirty Thirty. My career path sounds a bit random for corporate world boxes and traditional interviews… yet I believe it proves my qualifications to do my work perfectly – I am a story-lover, story-liver, storyteller.
I had quite an atypical upbringing, which I believe lead to the rest of my bizarre choices once I became an adult… Five generations of my family were or are currently still living as native Angelenos. l was born in Santa Barbara, California on Australia Day – better known as Superbowl Sunday in America – in January of 1986. I grew up amongst my parents' clothing and textile company based between Indonesia, various islands in The Caribbean, spec house projects in Baja, a private island named Walker's Cay in the Bahamas and mainly Southern California, all the while learning from my folks' freewheeling, out-of-the-box thinking, entrepreneurial habits and strong-charactered drive.
With the support of my extended families in Los Angeles, I became involved (as little as possible in my parent's hopes) in the entertainment industry doing print and commercial work from the age of 10. After a focused academic and athletic high school career in Ojai at Villanova Prep, I decided to take a gap year instead of playing volleyball at a university in Louisiana, so I moved out on my own at 18, with the help of a friend's Mom I became the GM's assistant at one of Hollywood's largest nightclubs, achieved my diploma in professional acting at The Meisner Center in the Magnolia Arts District of NoHo, dabbled in college studies and eventually worked in production and acting in both the American and Australian entertainment industries.
During the GFC, after losing both my house in foreclosure during the Writers Strike of 2007, and my engagement falling apart due to his infidelity, at 22, I joined the in-house PR/marketing team as a stylist and event coordinator at Montblanc's West Coast flagship store on Rodeo Drive (323 – now it's Paiget,) before joining an eco-friendly start-up on Abbot Kinney Boulevard in Venice called Amalgamates Solutions Research – a joint venture brought from Raglan, New Zealand which studies ocean currents before building offshore, artificial submerged reefs. We had a project in Bournemouth (Southern England), and I was dating an Aussie who was living in London.
To keep things interesting I then followed love (and him) moving into both the mining industry and to the continent of Australia, (bet you didn't see either of those coming… neither did I,) where we focused mainly on the financial aspects of, and moving them to focus toward, technology and renewables in an Australian company which had holdings across Australia and America, as well as Canada, China, Mongolia, Namibia, Tanzania, and The UK.
After several years, I refocused on my creative career while achieving some significant sporting highlights including racing in the infamous Sydney to Hobart sailing yacht race. I am now hired as a respected, published writer across the international art world in magazines, hired by PR companies, managers and galleries, usually working directly with the artists themselves and alongside authors on their books. I create, develop and control the narrative for artists' careers and body of work via their managers, although one of my painters dubbed me her muse as I often live model for her, and an article in the Sydney Morning Herald was published on my involvement in the creation of three particular series of her's that have changed the trajectory of her career. I have also often been referred to as an artist for artists, supporting them in their work.
I still take the time to live off the grid whenever I can, mainly in my adult life in Outback Australia, where I can spend quality time with my two main mentors and their Aboriginal artists, learning the ways of The Old People, their spirituality, daily belief and living cultures (often referred to as The Dreaming), how they move through life and the world, and hope to bring more of that balance into Western society through my own art. I am a shameless student of life.
I fancy myself a strikingly competent individual with a youthful enthusiasm for whatever endeavor I choose, I pride myself on my adaptability, keen skills in picking up new procedures, abilities to remain comfortable in social relations that bring out the best in collaborations and enjoy the challenge of "fish-out-of-water" situations. I am supportive and firm in the tasks at hand and take my responsibilities seriously while keeping a light-hearted and humorous outlook in my everyday attitude.
These days I keep my consulting work a bit separate from the Annette Proffitt Productions' slate, but honestly, it's all coming from The Dreaming through me – I am just God's communication vessel for the realities of The Oneness. If I had one sentence to describe me, I would say that I am a master of making the intangible, tangible – but I am not for the faint of heart.
Thank you so much for sharing that with us.   Losing your home and the other struggles you've had along the way must have caused a lot of stress.  Looking back though, would you say it been relatively smooth? If not, what were some of the most difficult struggles along the way?
Oh good god… A smooth road. HA! No, it has not. I recently watched Hustlers (with the incredible female cast) and I cried when they described September 2007… And yet that is only one of the traumas I have endured.
Just before my 16th birthday, I lost my virginity in a date-rape situation, a victim to my ex-boyfriend – as unfortunately common of a story as this is, the fact that it took place in such a small town (about 10,000 people lived in Ojai then), I did everything I could to avoid anything public about it and spent many years in traditional therapy and with healers of many different cultures.
At 18, when I decided to take a gap year instead of sticking to "the plan" of heading directly off to uni for my undergrad degree followed by a law degree… my parents cut me off financially. I have lived, worked, and been entirely accountable for myself since then. Thank goodness they've come around to support my lifestyle choices in time – shout out to Mom & Dad!
I got engaged at 19 to the man I was head-over-heels in love with but chose to have an abortion when we got pregnant (and thank god I did) because we almost died in a motorcycle accident in Mexico a couple months later in 2006. He is then the man who went on to have affairs behind my back as we were losing our house to foreclosure, our production company & the two movies in pre-production we bet that house on once The 2007 Writers Strike commenced.
I gave up my career path (and the rest of my life) when moving to Australia under false pretenses: I found out later that amongst our long-distance dating time (between LA and London), my de-facto spouse's father sold his shares in an Australian mining company to a Chinese company for hundreds of millions of dollars – making my boyfriend now the sole heir to all of it. (And of course, the ego that comes with it.) In the hurt and embarrassment of being able to buy anything he wants in life except me, he has been suing me every year since I left: we've now been breaking up/divorcing in court for LONGER THAN WE WERE TOGETHER. Hahahaha… I wish I was kidding, but instead, I am on the brink of bankruptcy with another trial this approaching in January (2020). He sues me for something different each time – breach of contract, promissory estoppel, libel, theft… the list goes on. Bizarrely, even as these are entirely made up by his vast (and lacking ethics) legal team, the crooked American judicial system has too often gone in his favor. To be continued…
I have now called off a total of six engagements (because I never promised myself to any of these men before god and my loved ones – even in my defacto marriage) which, as you might be able to feel, has been both costly in financial and emotional facets.
All of these personal elements of my life have hindered the production of my work – don't get me wrong, they have also inspired and enriched my work too! Our best qualities are always our worst qualities… it must be kept in perspective. But no, I do not consider my path to being a creative development consultant and writer a smooth ride so far.
Please tell us about Annette Proffitt Productions.
Annette Proffitt Productions' name comes from a joke before I was born.
My father was a banker at Security Pacific in Downtown LA (well, across most of LA really) before Standard Chartered poached him to move to Santa Barbara – which is why I'm the only person to be born outside the city. So the Dad my half-brothers grew up with is very different from the man who raised me as an entrepreneur many years later. My Mom is a wild card – two degrees but an entrepreneur always: she was traveling the world alone and with her surfer boyfriends in the 1970s & '80s when women didn't really do that. Central America and across Asia, she made business in most remote places she visited by bringing back rare finds to her Orange County beach boutique shops where women (and some forward-thinking men) clambered over her unique style. When they got together for each of their second marriages and I came along, my Dad wanted to name me Annette, so that I would be his "net profit". Get it? Annette Proffitt… Most bankers think it's a good joke, however, my Mom did not. And I was named for her mother, as she was for her grandmother, etc. Wilhemina – a Northern European name common in my ancestry, and Billie for short. Annette's been a nickname since and I decided it would be a fabulous name for my company since all IP created is in fact, a production from myself.
I specialize in writing relationships.
A lot of writers in the entertainment industry like to focus on a genre they write best or enjoy most, but I don't divide my focus in that manner – for me it's all relationships, all the time. It doesn't matter to me if it's a cop and a villain falling in love in an action flick, if it's a horror film then how did the serial killer become one – usually lack of healthy relationships, rom-com's and dramedies: how does it feel for these people who endured trauma too young, or who who fell in love too late, and whatever other challenges happen to be present in this love story – or lack thereof, what will this character do for their loved ones or TO the ones who have fallen short on their love, etc… These realities are what all of life and conscious existence entirely really, is all about.
I am most proud of my character – the ways in which I move through the world. My behavior, my choices, my words, my kindnesses, because sometimes the kindest choice of all in a situation is the truth, and that can hurt people at first, but to have the courage to choose that authentic communication in line with the greater good anyway, most of the time proves better in the long run… I will never share my opinion about someone or something in gossip behind their back without the willingness and respect to say it to their face. All of these personal qualities are present in my work as well, and therefore my company.
This definitely sets me apart in LA where everyone is willing to sell their soul for the hope of even a glimmer of fame or fortune, as well in cultures that include outdated means of belittling passive-aggressivity, fear-mongering, safety in numbers, etc. I think my diverse upbringing and expansive adult life – of living in so many differing cultures and geographies – also really sets me apart because my emotional intelligence, capacity to comprehend and therefore communicate in healthy (albeit strong/confrontational) and mature ways places me above and beyond my competition. I'm also pretty fun.
If you had to go back in time and start over, would you have done anything differently?
I would have organized a prenup with my Australian de-facto husband before ever agreeing to leave LA in 2010, to save myself the nearly six years of litigation hell I've been living in since leaving him in early 2014 – the obscene expenses in both financial losses and emotional stress has been horrendous and a massive detriment to the amount of time and attention I have been able to put toward my body of work, and therefore my business.
Pricing:
$250 One Time Project, IE: Correspondence or Narrative – Letters, Speeches, Docs, etc.
$3,000 Full Project, IE: Digital & Otherwise Narrative Presence (Creation or Overhaul)
$750/Week Retainer, IE: Constant Team Collaboration of Narrative
Contact Info:
Image Credit:
Lin Marty of Lin Marty Photography
Suggest a story: VoyageLA is built on recommendations from the community; it's how we uncover hidden gems, so if you or someone you know deserves recognition please let us know here.