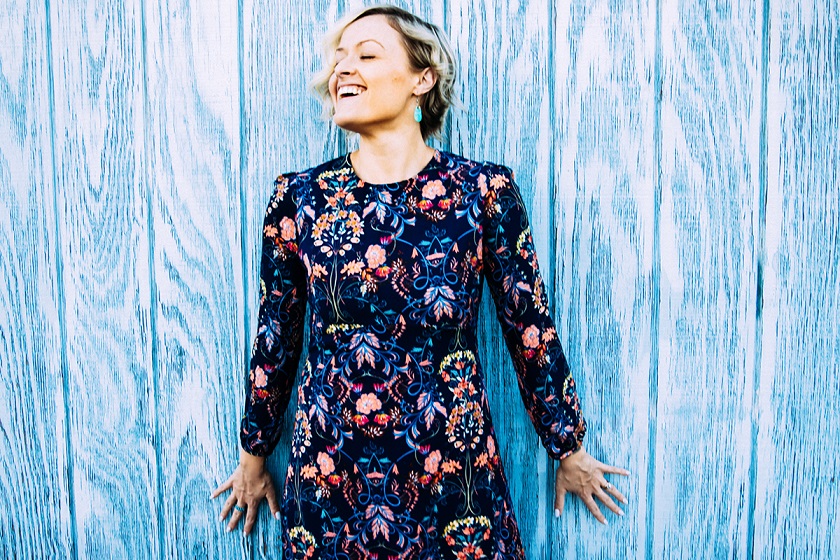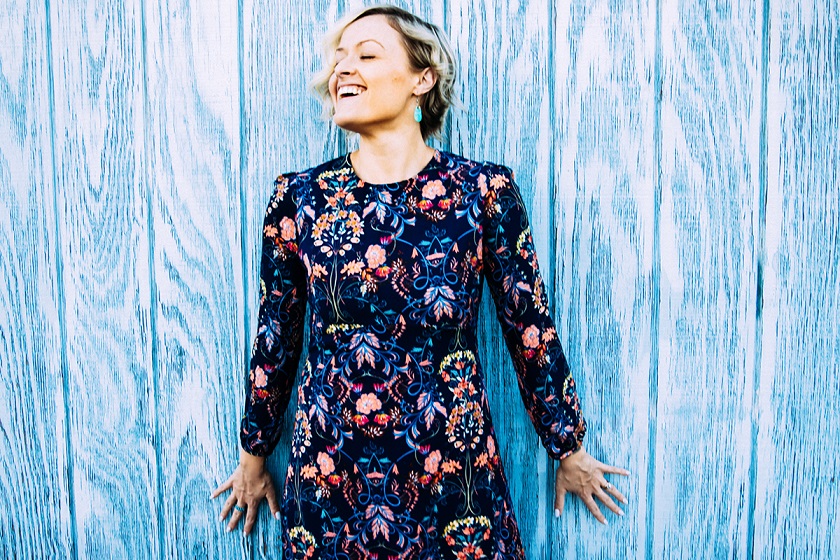 Today we'd like to introduce you to Anne Hodder-Shipp.
Thanks for sharing your story with us Anne. So, let's start at the beginning and we can move on from there.
I began working in the field of sex and sexuality fresh out of college in 2007 as a copy editor, reporter and eventually an editor at a trade magazine that covered the adult industry. Kind of like Hollywood Reporter or Variety, but for porn and digital content. This was before the days of streaming (video on demand didn't exist yet, even) and the idea of sexuality and pleasure being a part of "wellness" was still years away. As a writer and editor, I had to become expertly acquainted with all kinds of sex-related subject matter, and I was fortunate to have studied sociology, gender and a bit of human sexuality, so this was very much up my alley.
In 2009, I left the company and started Hodder Media, which is a PR, marketing and content company that specializes in the adult and wellness industries. During that time, I was hired by LA Weekly as a sex editor of sorts, and I ran a sex blog called After Dark LA for several years. As a sex writer, I was considered an expert in all things sex, and people regularly reached out with personal questions about their sex lives and relationships. Though I knew a TON about sex and sexuality, I didn't feel comfortable being seen as that kind of a resource without some kind of training, so in 2014 I started researching various sex educator certifications that were in line with my values. I received my first certification from San Francisco Sex Information (SFSI.org) in 2015 and then received a second from Planned Parenthood Los Angeles, which provided specialized training in age-appropriate sex ed and led me to volunteer in high school across the county for a couple of years.
Around that same time, I filled out the business paperwork for Everyone Deserves Sex Ed, aka EDSE, (www.everyonedeservessexed.com), which is the educational organization I now run in congruence with Hodder Media. We offer public and private workshops, professional development courses, corporate trainings, support for teens and parents, and a 25-hour sex educator certification — all with the intention of making this important sexuality, health, and intimate wellness information accessible and available to the masses. My team and I genuinely believe that everyone deserves access to this kind of information, that information is empowerment, and we're proud of the work we do.
In addition to EDSE, I also work as a sex and relationship coach and natural dreamwork practitioner as part of my private practice. I work with teens, couples, people of all gender identities and sexual orientations, and anyone who's in need of support in their personal journeys.
We're always bombarded by how great it is to pursue your passion, etc – but we've spoken with enough people to know that it's not always easy. Overall, would you say things have been easy for you?
Certainly not! Building businesses, especially in underserved or stigmatized fields, is never a smooth process and that's because you're out there paving the path. You have to simultaneously build and run a business while chopping down the brambles and digging out the boulders in the way, AND you have to keep finding your footing each time the ground beneath you shifts. There's also the unavoidable reality that though you're paving this path for yourself, it's also going to be available to others, so be prepared to have strangers, colleagues and maybe even friends hop onto your bandwagon and flatter you in the sincerest way.
None of this has been easy BUT I don't know any other way to go about it. I like to normalize the fact that these bumps and struggles, conflicts and confusion, fear and excitement, competition and success are all part of the deal. So anticipate it, welcome it, and seek help and support when you need it. (And get over yourself — you're doing to need it.)
My first main struggle was as a young woman working in a male-dominated field that had an impenetrable glass ceiling. I soon learned that there was little growth potential for me working for someone else, and it became clear that if I wanted to thrive to the extent I knew I could, I was going to have to bite the bullet and do the thing I felt the least compelled to do: start my own business. I had NO idea what I was doing and had few resources to help me figure it out, so there were all kinds of fumbles, financial mistakes, and other struggles that I now kinda laugh about.
There was a consistent sense that I had to prove myself to the companies I worked and met with, that I had to regularly remind them (and myself) just how capable and powerful I was, and I absolutely had clients take advantage of that eagerness. As many people experience as they age, especially female-identifying folks, you eventually lose your tolerance and patience for that kind of behavior…and I absolutely lost it when I turned 30, about five years into Hodder Media's success. Once I shed that socially constructed b.s., running the business became a little easier (emotionally speaking) and I felt more confident setting and maintaining the boundaries that I had previously allowed others to trample over.
Now, ten years into Hodder Media and four years into Everyone Deserves Sex Ed, I'm able to focus on what matters and find ways to let the struggles exist without derailing the process. It's incredibly empowering, and I promise that anyone can get to this point in life — you just have to let yourself eff things up a bit first.
So let's switch gears a bit and go into the Everyone Deserves Sex Ed story. Tell us more about the business.
Hodder Media Inc. was the first PR & marketing firm to specialize in wellness, pleasure & sex-positive markets: Sex toys, CBD and cannabis, alternative beauty and body care, holistic healing, lingerie and intimate apparel. We love doing the important work that traditional PR firms don't quite "get"; my team and I have a unique understanding of unconventional, alternative, and even taboo products and services. We're special that way.
Everyone Deserves Sex Ed (EDSE) believes that everyone deserves affordable access to accurate, unbiased, and LGBTQIA+ inclusive sex, love and relationships education. Our goal is to make this important information available and accessible to as many communities as possible, from professionals seeking continued education to parents eager to build the skills and confidence to talk to their kids about sex. Whether you're a sex educator to-be, a parent preparing for "the talk," or a professional looking for continued education, my mission is to provide a safe, supported and friendly space in which people can learn, grow, and get closer to their personal and professional goals.
Regardless of the work I'm doing, I'm known for my authenticity, candor, and strong ethics. I connect with others easily and offer a sense of safety and security that helps people open up relatively quickly, and the non-judgmental approach I've honed over the last five years has helped my sex and relationship coaching practice, as well as my dreamwork practice, grow with consistently positive testimonials and feedback. I have an ability to convey complicated (and sometimes sensitive) information in an accessible way, so I can teach, coach, and support clients through profound healing, especially with regard to trauma and shame and how they can shape, affect and disrupt our day-to-day lives.
Has luck played a meaningful role in your life and business?
I don't know if I believe in good or bad luck at this point…but when I look back at the path I've taken, there are certainly enough coincidences to make me question it all. I also want to recognize my own social and economic privilege; being white and able-bodied has absolutely played a role in my career trajectory, which helped me build professional community and access the kind of support that makes taking these kinds of professional risks more accessible.
I've had a lot of upsetting, painful and harmful things happen to me in my personal life, which I suppose could be considered "bad luck," but each of them helped inform me in ways that never would have been possible without the pain, mistakes, and setbacks. By no means do I want to paint a rosy picture about the sh*tty stuff that has happened — it sucked, slowed me down, blinded me, scarred me — but I learned a lot about my behavior patterns, blind spots, dependence on outside validation, and problems with relationships that absolutely inform the way I work with others. It's perspective that I wish I didn't have to have, but without it, I might still be seeing the world through rose-tinted lenses, invalidating my feelings and experiences, and chasing after other people's approval.
Contact Info:

Image Credit:
Melodee Solomon
Suggest a story: VoyageLA is built on recommendations from the community; it's how we uncover hidden gems, so if you or someone you know deserves recognition please let us know here.